Eighteen teachers of English for Academic Purposes from around China, and one from Australia, took part in a unique professional development course held at Xi'an Jiaotong-Liverpool University.
They completed the three-week National Certificate in Teaching English for Academic Purposes, which aims to advance the best practice in EAP in higher education in China. It is the only qualification of its type in China and is the first time the course has been run.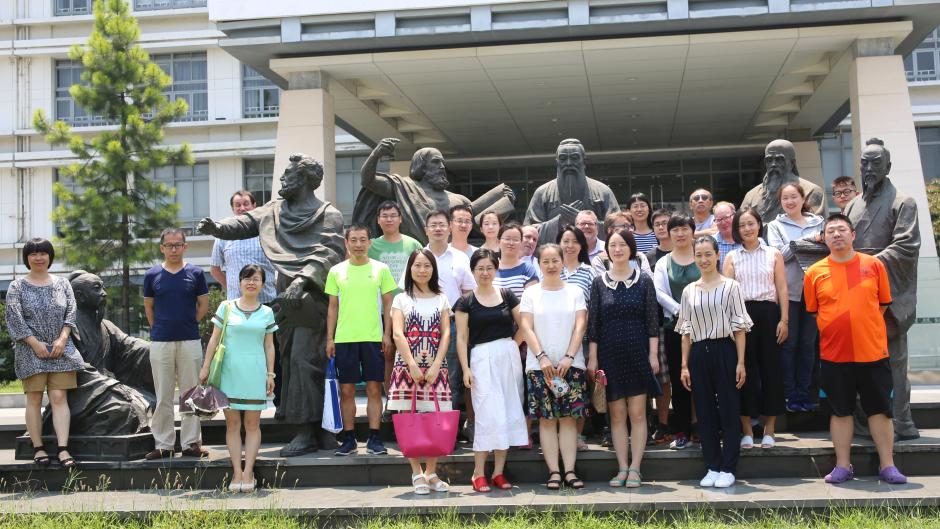 The course, which was created by XJTLU's Language Centre, is a practical certificate designed to have a direct impact on participants' understanding of EAP and their classroom practice.
Participants received training in how to design and deliver an EAP curriculum at a higher education institution, how to draw up and standardise an assessment regime, and how to position themselves and leaders and change agents within their own institutions. They carried out observations of XJTLU's presessional English classes and discussed and reflected upon their own practice.
They were also given a grounding in the latest sociolinguistic ideas about the role of English in China and around the world as well as in the EAP classroom.
EAP focuses on the idea of learning to use English in an applicable, discipline-relevant way. Under the method, a student studying sciences at university would study a very different English to a student studying media or creative disciplines, for example.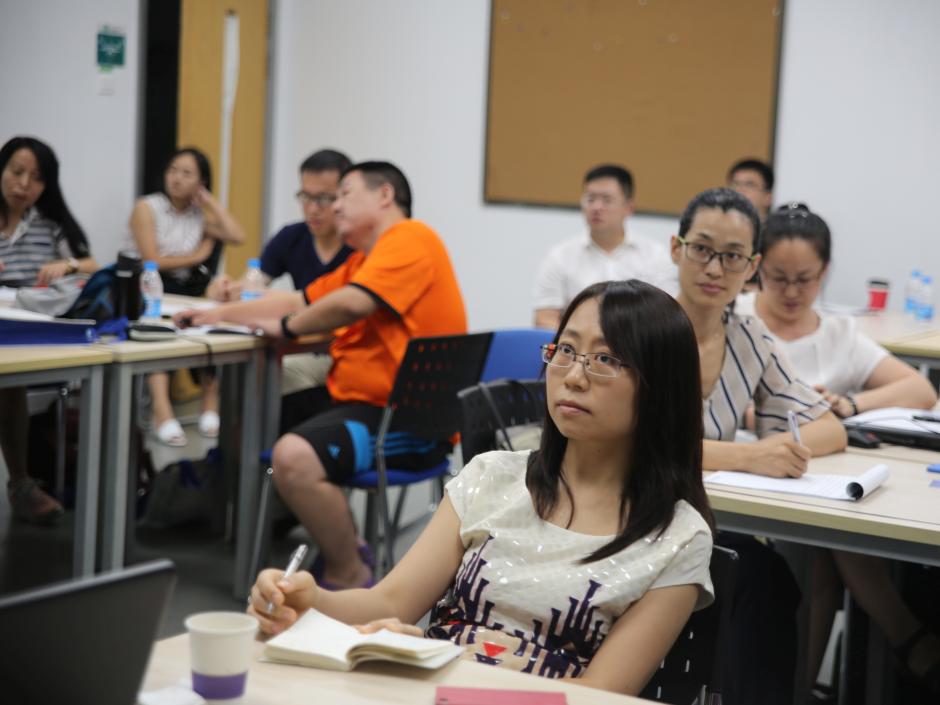 Currently, in most Chinese universities, in order to graduate from their degree programmes students have to pass an English language element called the College English Test, which is taught in the style of memorisation and rote learning adopted in Chinese high schools. Critics of the College English Test claim it is not an indication of how well a student can actually use English and that the language should be taught in a much more applicable way.
More and more universities across China are adopting an EAP approach to their English teaching for its real-world application within a student's academic work and future career.
"The certificate is reflective and practical and looked very specifically at how teachers will apply the new ideas to their own teaching contexts," said Markus Davis, manager of the NCTEAP.
Dr Tim Marr, the lead trainer, added: "This has been a wonderful experience for the trainees, who have told us the course has really changed the way they think about EAP and even about English language teaching itself."
Sue Zhao, who teaches in the Gengdan Institute at Beijing University of Technology, enjoyed taking part in the NCTEAP: "The most important thing I've learnt is that we should pay more attention to the students when we are teaching. The teacher should lead the students and let the students dominate the classroom," she said.
"When your classroom is buzzing, it means your students are involved and you are engaging them successfully with the content. Instead of just transferring whatever the teacher knows into the students' brains you ask them to construct their own knowledge; I think this is a good approach."
The course ran from Monday 25 July to Friday 12 August 2016, and featured a graduation ceremony for participants.