Xi'an Jiaotong-Liverpool University is set to welcome around 3,400 new undergraduate and 260 new postgraduate students in September, recruited from across China and around the world.
Of the total number of students, 3,237 undergraduate students have been recruited from the 31 provinces, cities and autonomous regions around China, predominately through the Chinese college entrance exam known as the Gaokao, while nearly 200 students have been recruited from all over the world for undergraduate and postgraduate study.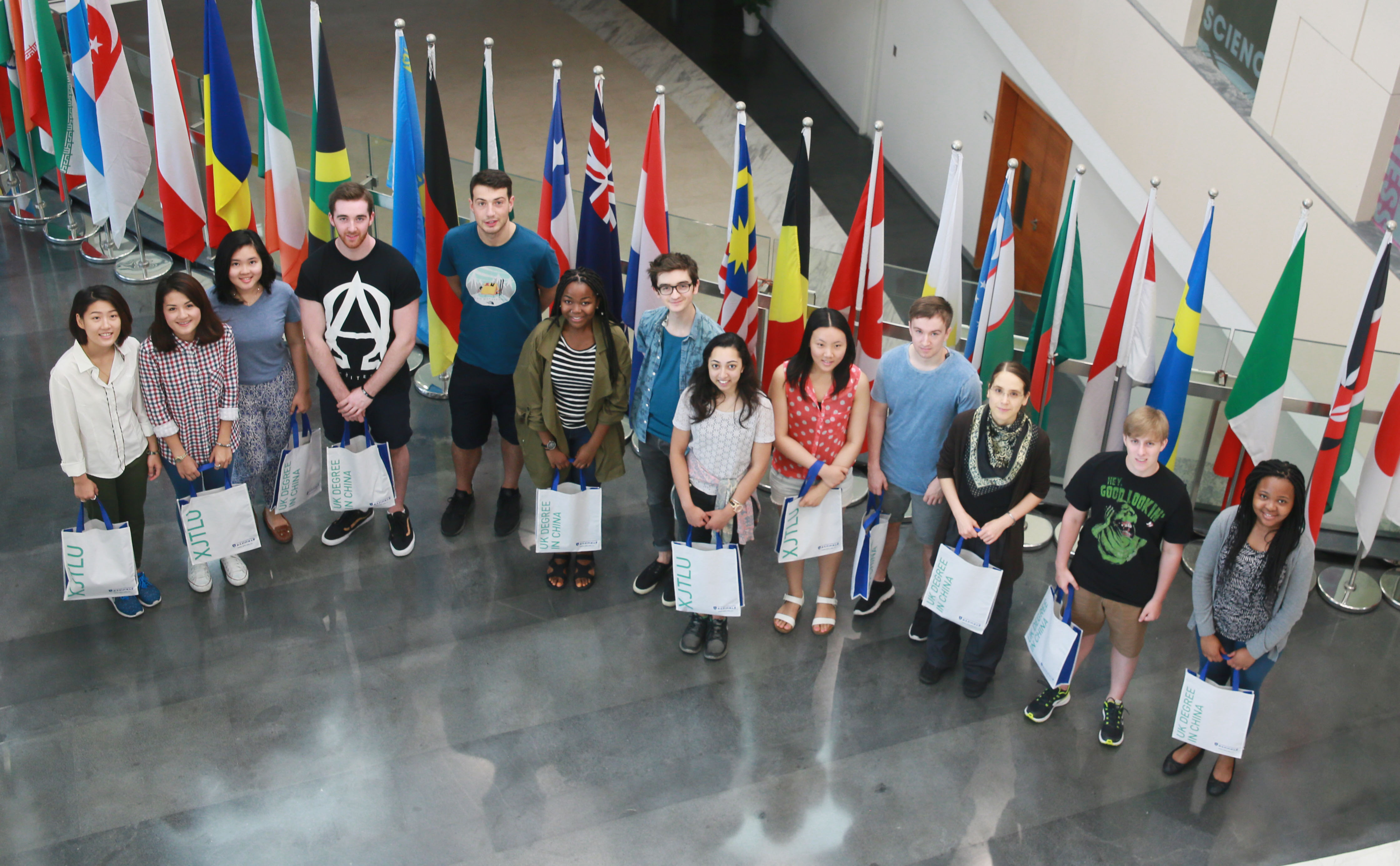 2016 marks the 10th anniversary of XJTLU, which has become increasingly recognised for its growing reputation, unique educational model, modern facilities and international teaching as well as its learning environment. The quality of Chinese undergraduate students being admitted to XJTLU continues to increase, with average Gaokao scores in most provinces higher than previous years.
"During our 10 years of development, the quantity and quality of domestic undergraduate admissions has steadily increased. More importantly, the number of international undergraduate and postgraduate students has also seen an encouragaing rise. These reflet XJTLU's growing reputation and recognition," said Dr Minzhu Yang, vice president of XJTLU.
The University's educational provision is set to expand with the signing of a strategic cooperation agreement with Gold Finance Group to establish the XJTLU-GF School of Film and Television Arts.
The School of Film and Television Arts mixes digital media arts, film and television production and technology with performance and acting. As well as offering two new undergraduate courses it has plans to provide courses in applied areas such as international actor training and performing arts, creating a distinctive flavour that is unique among schools of its kind in China.
Professor Youmin Xi, XJTLU executive president, said: "The XJTLU-GF School of Film and Television Arts will make full use of XJTLU's international education experience, as well as Gold Finance Group's global market and industry resources to provide China's flourishing cultural industry with international-standard talents and intelligence."
The year also saw an expanded direct entry system that allowed around 3,200 students from Guangdong and Jiangsu provinces to apply to XJTLU without depending solely on their Gaokao score.
Through the system, which is only available to select universities across the country, 212 students were accepted to study based on their performance in XJTLU's own entrance exam, their performance at high school and their Gaokao result.
New students will register from Saturday 27 August, while the 2016 opening ceremony, which officially welcomes students to the University, will be held on Sunday 28 August.