The Department of Civil Engineering at Xi'an Jiaotong-Liverpool University held the first built environment research seminar for the academic year 2016-2017, which featured an international guest speaker.
Professor Amin Hammad from the Concordia Institute for Information Systems Engineering, Concordia University, in Montreal, Canada, gave a presentation entitled: "Smart Construction Site: Recent Research and Future Directions".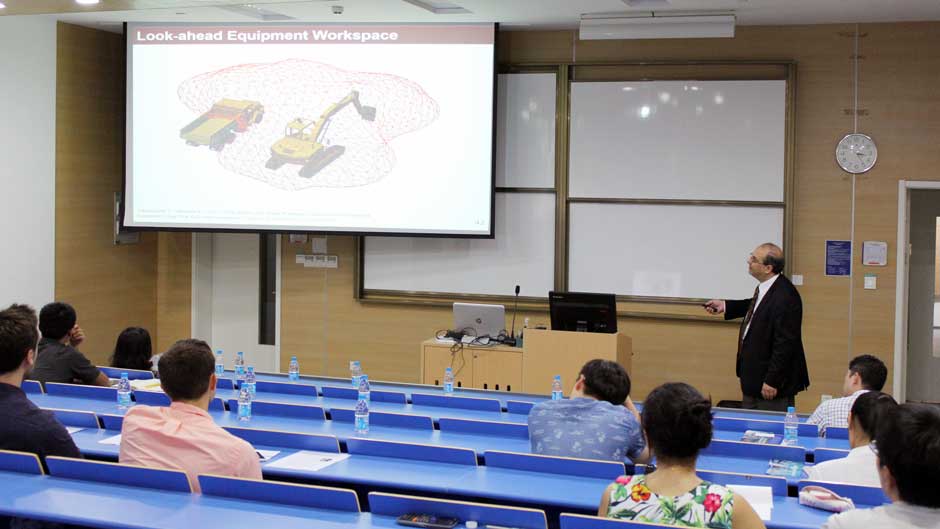 The research seminar aimed to gather experts from both universities and external companies in order to set up interdisciplinary research collaborations.
During his presentation, Professor Hammad shared his understanding and research outcomes on the definition of a smart construction site and demonstrated the latest tracking technologies, example applications and multi-agent systems for the smart construction site, which are now used in industry to enhance efficiency and improve safety.
Professor Hammad encouraged research collaborations among departments within XJTLU and with external companies, saying: "Research and development in automation and robotics in construction are paving the way for major improvements in productivity, quality and safety on construction sites."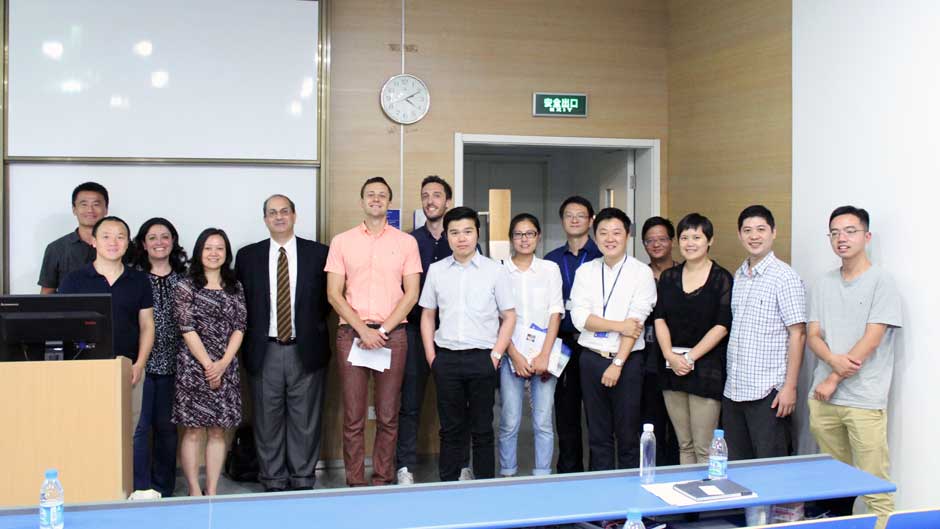 The audience was excited to hear about the post-estimation technology and using genetic algorithm optimisation, which is able to predict the movement of a construction worker and equipment on a construction site. This would be helpful in preventing collisions and danger to workers.
Academic staff from XJTLU's Departments of Civil Engineering, Urban Planning and Design, and Computer Science and Software Engineering attended the seminar along with company representatives from Proslide Technology Inc., Suzhou Jcon Building Technology Co. Ltd., Zhongyifeng Construction Group Co. Ltd., Bosch in (China) Investment Ltd., and Chinese Built Environment Experts.
Professor Amin Hammad has edited one book and published four book chapters, along with more than 180 papers in peer-reviewed journals and conferences. He was a board member of the Canada Building Information Modeling Council and chair of its research and education committee from 2009-2012.