The "Open Access in Action 2016" conference was held at Xi'an Jiaotong-Liverpool University on Monday and focused on the topic "Open in action: sharing from practitioners, librarians, publishers and researchers".
The conference, organised by XJTLU library, aimed to increase recognition and awareness of open access within China and also provides a platform for practitioners, librarians, publishers and researchers from different areas and disciplines to share their opinions and understanding of open access.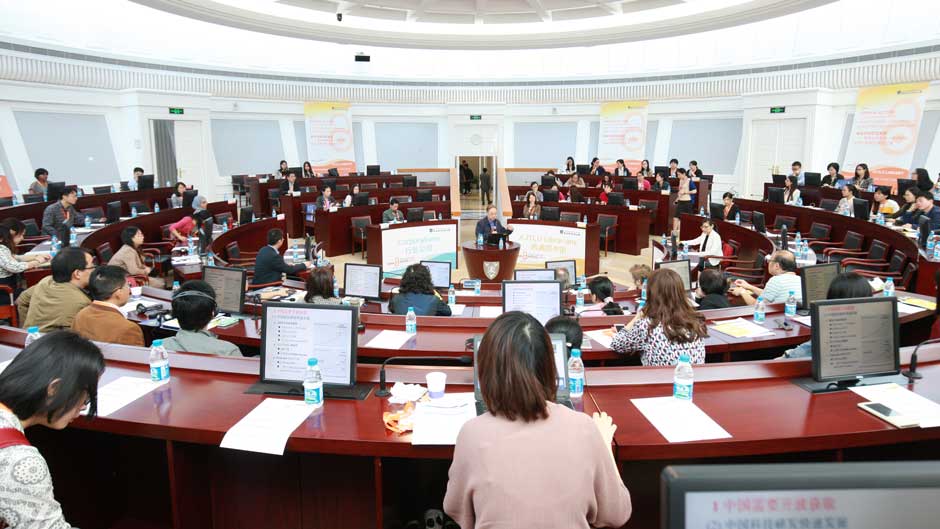 According to the Budapest Open Access Initiative (BOAI), open access is a publishing system where all content is freely available without charge to the user or his/her institution. Users are allowed to read, download, copy, distribute, print, search, or link to the full texts of the articles, or use them for any other lawful purpose, without asking prior permission from the publisher or the author.
During the conference, Dr Xiaolin Zhang from National Science Library of Chinese Academy of Science delivered a speech entitled "Open access: demand, progress and challenges".
Dr Zhang said: "China needs open access to support its scientific research because scientific innovation is the key driver for social and economic development.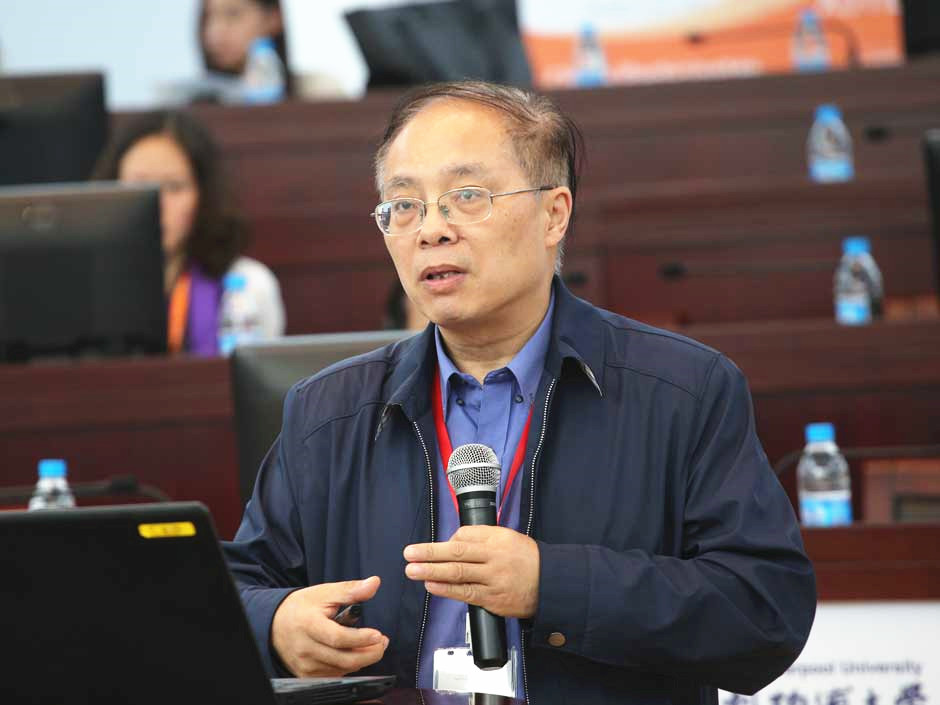 Although China's international scientific research outputs have rapidly increased in recent years, due to copyright and subscription issues, it's very difficult for most of Chinese research institutes and enterprises to have access to these international research achievements even if these researches are funded by Chinese national research funding institutions," he continued.
He also indicated challenges in carrying out open access, including researchers not participating effectively, double dipping, lack of funding for open access publishing and most research funding and implementation institutions not having open access policies.
Another speaker, Dr Tom Olijhoek, editor-in-chief of Directory of Open Access Journals, said: "Open access is about sharing knowledge, knowledge is the engine of society and sharing is creating opportunities."
However, he emphasised that open access needs a legal framework for sharing, like an open access statement or licensing conditions defining usage rights.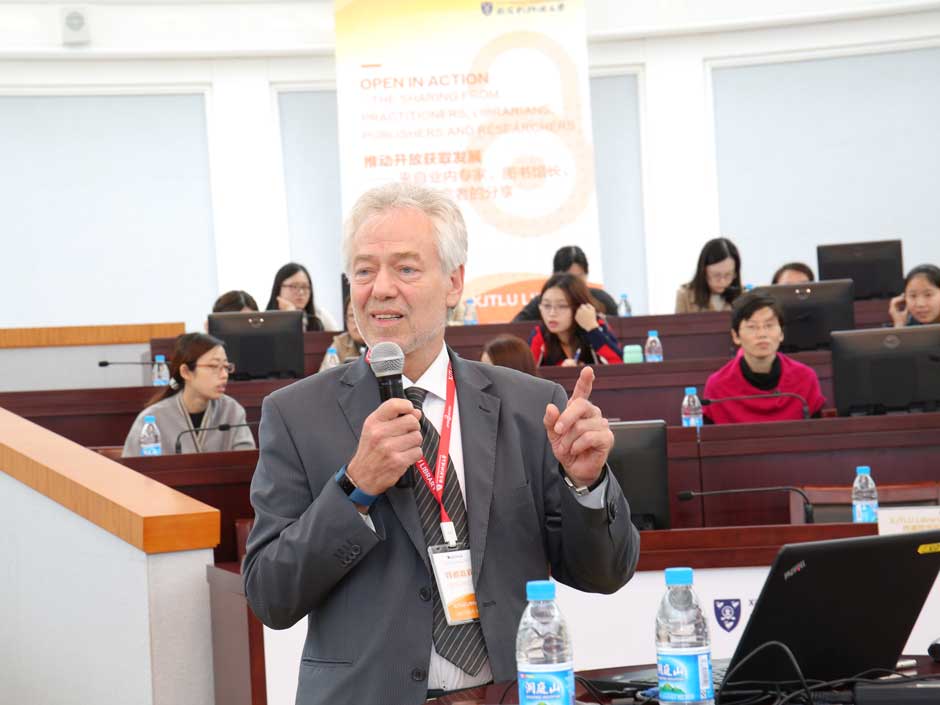 The presentation by Dr Theodoros Dounas from Department of Architecture and co-director of International Innovation Hub at XJTLU was focused on (Open) infrastructures: affecting research projects. He said: "The main idea is to look at open source as a general idea of building tools for research, so the main idea is not to just discuss open access, but what researchers can do to help each other before they reach the stage of publication."
Regarding the influence of open access on research and teaching across the world, Dr Dounas added: "The work that you do as a researcher to build a tool is not something that gets contained only within your own institution, you can share it freely with the rest of the world and this can help what you are doing to impact i on other universities and countries."
He also pointed out that open access will become normal with publishers and most institutions having to change the way they operate to accommodate open access to meet the expectations of the research community.
"XJTLU International Innovation Hub has just launched an Open Source Group, which is basically a space where we will help people launch or participate in open source projects. We will help them anticipate and learn how open source works," he said.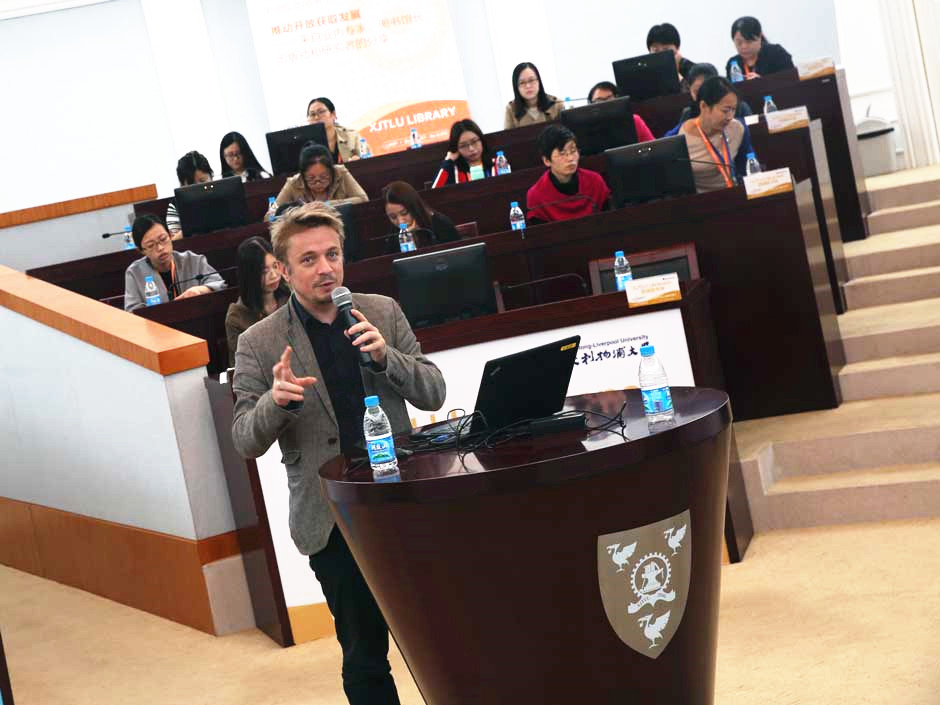 XJTLU university librarian Xin Bi said: "Today's conference contributes to the international open access week which is held globally every October. It also represents XJTLU as a forward thinking university as we are the first university to participate in an international open access week event in mainland China."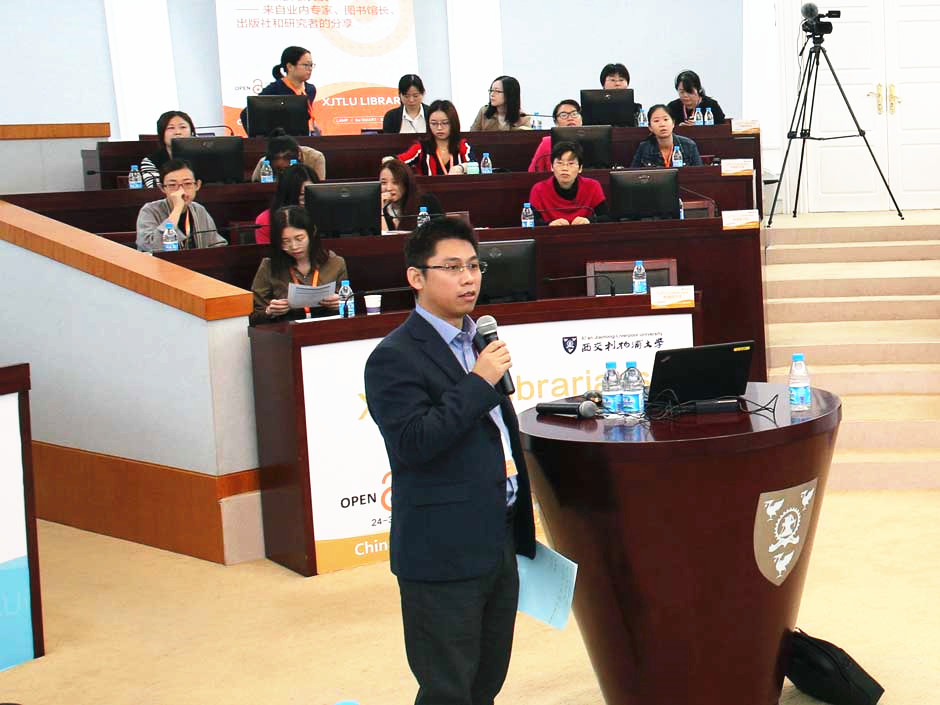 Year Two XJTLU Computer Science and Software Engineering PhD student Hang Dong who attended the conference said: "Dr Xiaolin Zhang's presentation is a good reflection on the disproportion between Chinese research output and openness of this output. It needs wide support to create a better open access atmosphere."
"Today's conference, has given me a general understanding about open access development in China and I also learnt more about the development trend of open access in general," he added.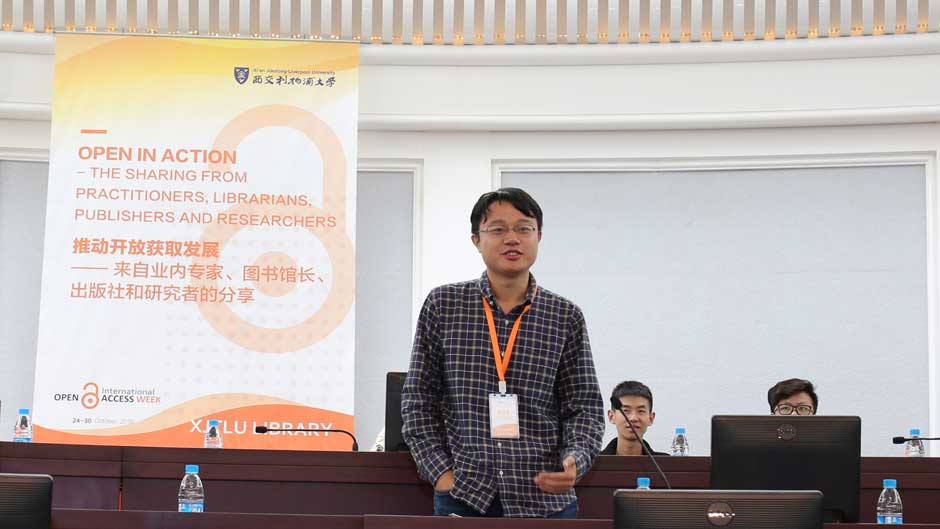 The conference attracted almost 100 participants from XJTLU, Soochow University, the University of Nottingham Ningbo China, Duke Kunshan University, Changshu Institute of Technology, Hehai University, Suzhou Art & Design Technology Institute, Zhejiang University Press, Cengage Learning, Elsevier, Oxford University Press (Shanghai), Taylor & Francis Group, Pearson Higher Education and World Publishing Corporation.