A hydrologist from Xi'an Jiaotong-Liverpool University (XJTLU) participated in a national programme, which will contribute to West China's development.
Dr Xiaogang (John) Shi from the Department of Civil Engineering at XJTLU jointly applied one of the high-level talent assistance key projects for West and Northeast China with Ningxia University. These projects were organised and implemented by the Ministry of Human Resources and Social Security of China.
They aim to strengthen the high-level research and technical talent team development in West and Northeast China as well as promote the sustainable and healthy development of the economy and society within these regions.
"As part of this one-year project, the first training focused on the application of land surface models on eco-hydrology in a cold and arid environment. It was held at Ningxia University with over 100 participants from the Chinese Academy of Science, Lanzhou University, Ningxia University, the Forestry Department and Wetland Protection Management Center of Ningxia Hui Autonomous Region," said Dr Shi, co-organiser of the training.
"Two models, Variable Infiltration Capacity (VIC) model (picture below) and WAter Vegetation Energy and Solute (WAVES) model, were emphasised during the training," he continued.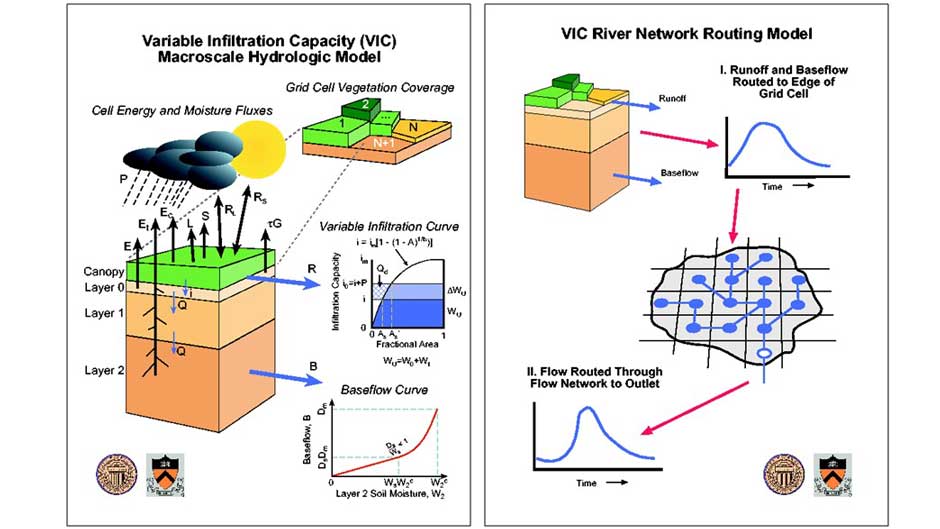 In addition, other lectures and seminars included: global warming and water security, multi-source satellite data on ecological environment monitoring and evaluation in the Qinghai-Tibet Plateau, the application of land surface hydrological models in the cold and arid areas, climate change on grassland ecology in Northern China, and the challenges and prospects of eco-hydrology.
"The training is significant for cultivating high-level ecology and water resource talents, who will play important roles in solving water resource shortage problems, maintaining the balance and integrity of ecosystems and recharging groundwater resources effectively in West China. This training also assists trainees to better understand the theoretical knowledge and methods related to eco-hydrological models and their applications in the arid and semi-arid areas," added Dr Shi.
Before joining XJTLU this September, Dr Shi, worked as a research scientist in the Commonwealth Scientific and Industrial Research Organisation (CSIRO) in Australia.
He completed his PhD study with Professor Dennis P. Lettenmaier (Member of the National Academy of Engineering in the US) from the Department of Civil and Environmental Engineering at the University of Washington in 2013. In 2015, he was awarded the Australian Water Association Research Innovation Award.
His research interests have been focused on land surface hydrologic model development, the analysis and modeling of hydrological extremes, hydrological forecasting, groundwater and surface-water interactions, snow and permafrost hydrology, and coupled modeling of land-atmosphere interactions in the context of climate variability and change by using remote sensing data, reanalysis products and in situ observations, as well as model outputs.
Reflecting on his decision to choose to move to XJTLU, he said: "I prefer XJTLU's academic freedom and environment. I hope my career and XJTLU's development can progress together in the next 10 years."