A seminar that brought together experts from China and the Netherlands to discuss leadership in education took place at Xi'an Jiaotong-Liverpool University.
Academics from the Hague University of Applied Sciences and XJTLU shared their opinions and research at the event, as well as discussed opportunities for student and staff exchange visits and training.
Participants from the two institutions shared a number of opinions on how to develop global talents, opportunities for reform in teaching and for increasing the internationalisation of universities.
Professor Youmin Xi, executive president of XJTLU, talked about XJTLU's focus on supporting students to become global citizens with international competitiveness and cross cultural leadership skills, in order to cope with ongoing globalisation.
Dr Susana Menendez, vice president of The Hague University of Applied Sciences, said that they also focused on the concept of global citizens in its strategic development: "The reason we bring up this global citizen concept is to build consensuses amongst students from different backgrounds, to form sharable values and to improve mutual understandings and integration for them," she explained.
She added that of the more than 26,000 students on campus at The Hague University of Applied Sciences, 40 percent were the children of first generation immigrants to the Netherlands, while 20 percent were overseas students from more than 130 countries and regions.
When talking about services to support the internationalisation of universities, she said: "Educating global citizens and increasing internationalisation at universities is not just about speaking English, but also enhancing understandings of different cultures and providing learning opportunities for those cultures."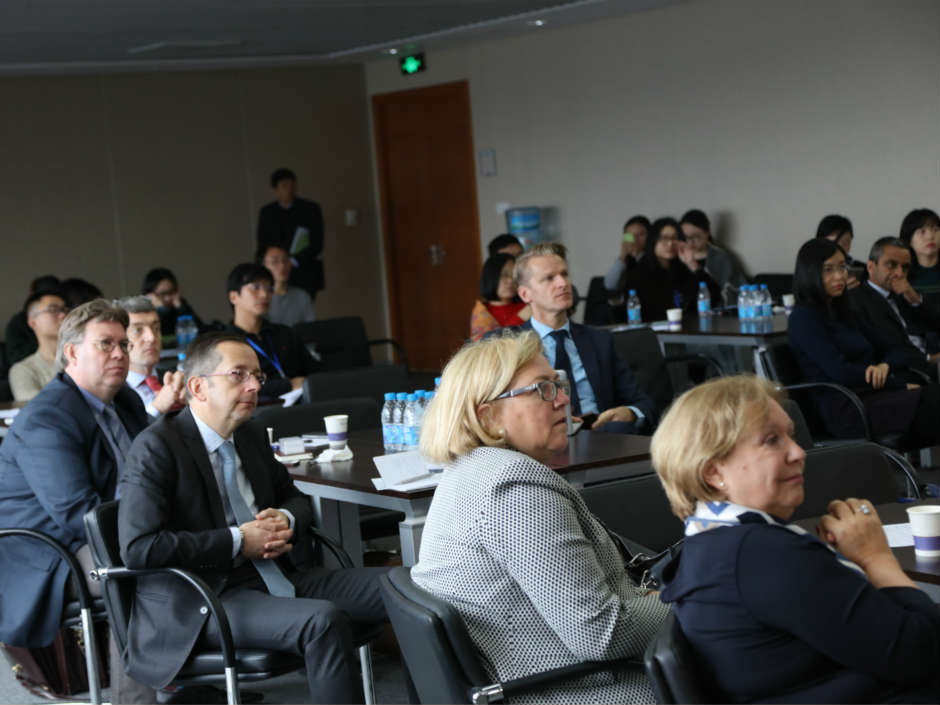 Professor David Goodman, head of the Department of China Studies at XJTLU, agreed with Dr Menendez, saying: "At XJTLU, we encourage international students to learn Chinese and to use Chinese language to talk with domestic students and locals, to better blend into the local community."
Dr Xiaojun Zhang, deputy dean of XJTLU's Institute of Leadership and Education Advanced Development, added that while the two institutions are at different stages of development, they do have shared ideas including a focus on cross-cultural awareness and appreciation.
Professor Xi said that XJTLU advocates the transition from the teaching of knowledge to taking a research-led approach in order to develop students' abilities to acquire knowledge through problem solving.
Dr Zhang added: "ILEAD regularly organises meetings, seminars and workshops on research-led teaching for academic staff from universities around China, to share best practice and promote this type of teaching model across the nation."
Rajash Rawal, dean of faculty management and organisation, said the Hague University of Applied Sciences was also changing its teacher-centred approach through increasing student engagement in curriculum design and implementation, and listening to students' suggestions on course content and teaching.
"Current students are the first internet generation," he said. "Many of our academics have been in teaching positions for more than 20 or 30 years. It is getting harder and harder for the old teaching style to meet students expectations."
He added that they have started adjusting the teaching approach on five programmes, encouraging teachers to interview students to find out their satisfaction level towards the course and give suggestions on how to improve. Meanwhile, the university will help teachers modify course content and teaching approaches as well as provide training.
"We're forming a positive cycle of constructive feedback and improvement," he said.