A documentary made by a group of students from Xi'an Jiaotong-Liverpool University that captures the lives of people living in a rapidly-disappearing town in Suzhou is set to make its mark on the international film festival stage.
Edge Town, directed by Hao Jiang (pictured below), a Year Four BEng Architecture student, has been entered into the Cheap Cuts Documentary Film Festival and the BFI London International Film Festival, one of the best-known film festivals in the world.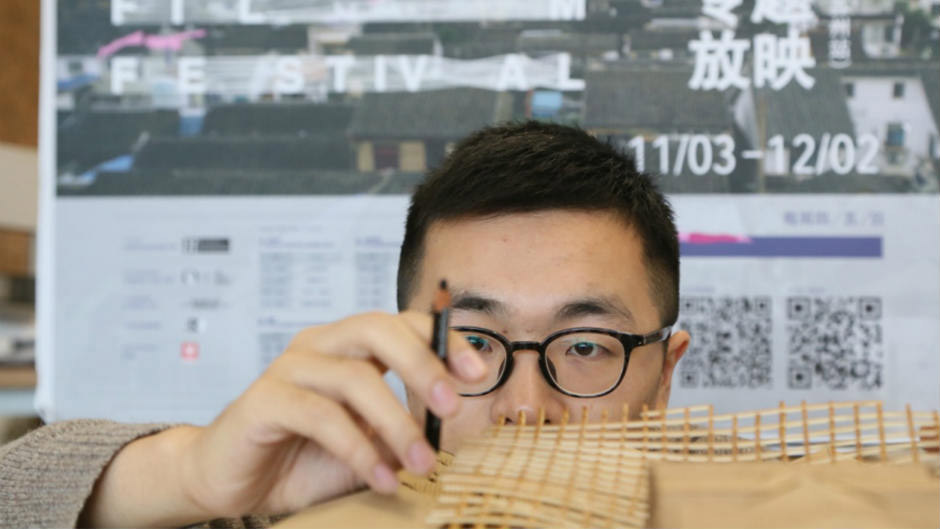 The film tells the story of Che Fang, a town originally located close to Suzhou's Industrial Park area, before it was divided into three different administrative regions during the rapid urban expansion of the area.
The town was first built in late Qing Dynasty (1840-1911) and is now fast becoming part of history as China's urban areas change and develop, as Austin Williams, associate professor in XJTLU's Department of Architecture and executive director of the documentary, explains: "The film explores the changing face of China and helps us understand a whole range of urban issues. It attempts to preserve some genuine local voices."
Watch the trailer for Edge Town.
A year ago, as part of a design project for his degree programme, director Hao visited a street in Che Fang that was being pulled down. He recalls that the area was extremely run-down but that some old residents were still living there.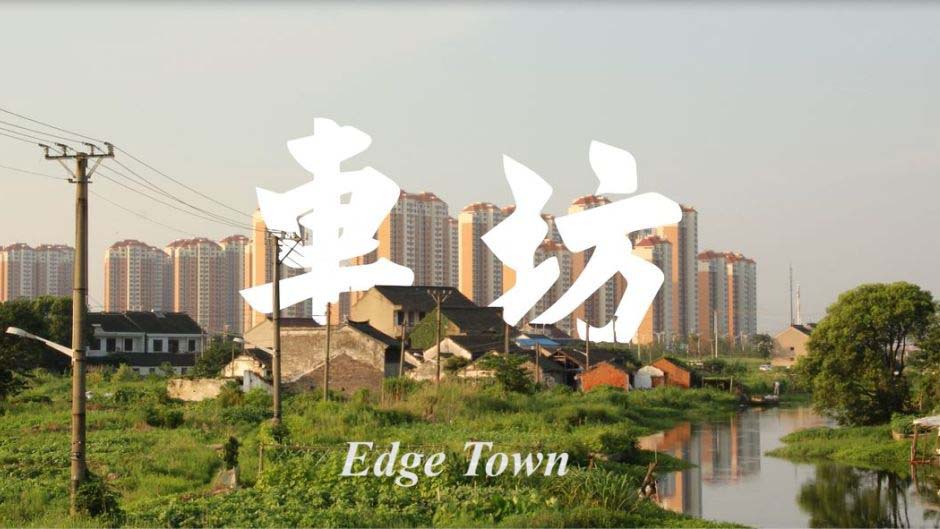 He says he was attracted to a particular scene of local people talking and enjoying the sunshine together in front of a dilapidated, half-demolished shop.
"I thought they looked like they were enjoying their lives, but it was a strange picture when you considered the background behind them," he says.
He shared his observations and feelings with course tutor Austin who encouraged him to return and speak to the people of Che Fang to understand what they were really thinking.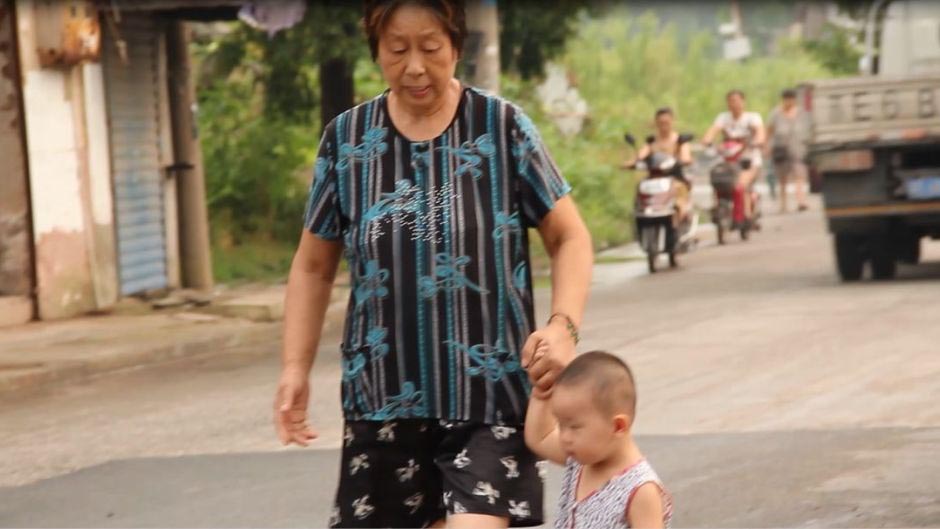 Hao and his classmates spent several weeks returning to the town and interviewing residents, many of whom appear in the documentary, along with scenes from the rapidly disappearing town.

"We realised that we were capturing attitudes that were being lost," Austin recalls.
Hao adds: "I wanted to preserve for people the memory of where they once lived. And I wanted to record people's ideas about the future."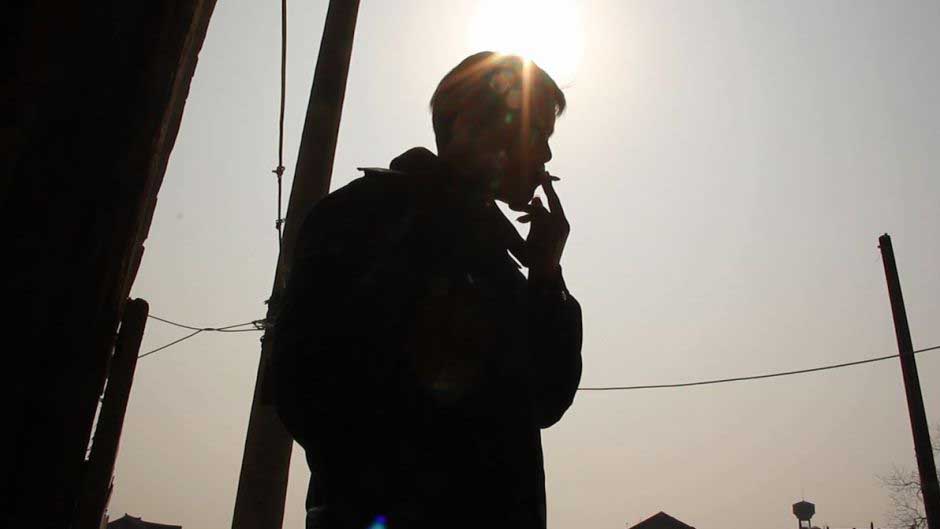 Part of what attracted Hao to document the lives of the residents of Che Fang was his similar upbringing in Yancheng in Jiangsu province, in an area that was on the fringe of the rural and urban.
He recalls his childhood spent living in a bungalow with a small courtyard, adding that the environment that once made him feel inferior has become a memory that he cherishes.
"That 'rural-urban fringe zone' where I grew up turned into beautiful blocks of Western-style buildings several years ago, but now I have nowhere to find my memories," he says.
It was the idea of capturing the memories of Che Fang, which so vividly evoked his childhood, as well as using his professional perspective as an architecture student that inspired Hao to make the film.
The project was also the perfect way to combine architecture with his dream of pursuing a career as a film director.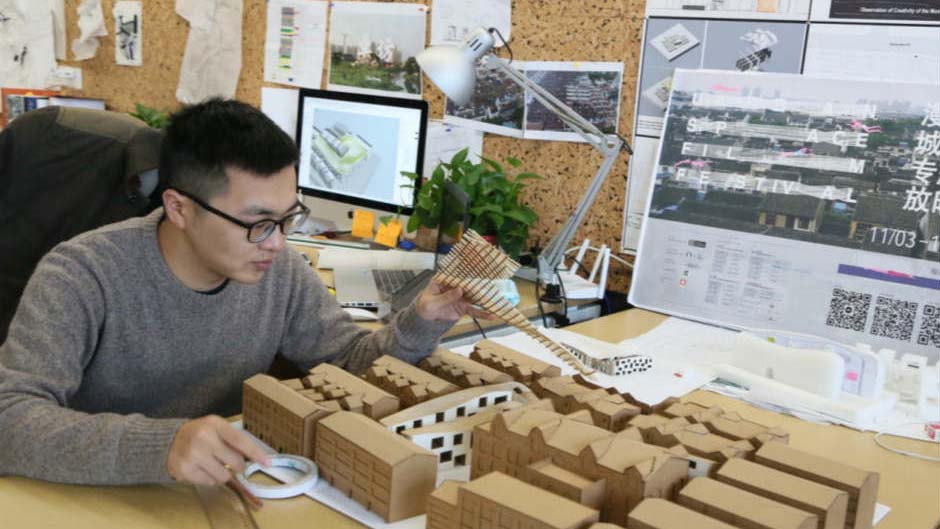 "The role of an architect is not simply to just design a house," he says. "Instead, I feel, they can be more active in urban design and even play a part in the construction of public life."
Edge Town is Hao's first documentary and through it he says he is attempting to record and explore urban diversity, which, at times, was an overwhelming task, especially during the editing phase.
"When I was close to emotional breakdown due to the large amount of video footage I had to work with, there were times I would have given up if it were not for Austin's encouragement and persistence," he says.
"But now, when I watch the film back, I realise how awesome it was to be able to tell these people's stories."
Edge Town will be shown on Friday 2 December, 7pm, at XJTLU's International Academic Exchange and Collaboration Centre on South Campus.
The event is free, open to all and will be followed by a round-table discussion about the film and about urban and cultural change in China.