A short film made by Xi'an Jiaotong-Liverpool University students has won awards for Best Film, Best Student Film and Audience Choice at the Shanghai International Short Film Contest.
Recipe was written, directed and edited by Gleb Torubarov (pictured below, right) and co-produced by Jonathan Clementi-Smith of XJTLU's School of Film and Television Arts and Liqun Mao of English language training centre New Channel, which provided funding for the film.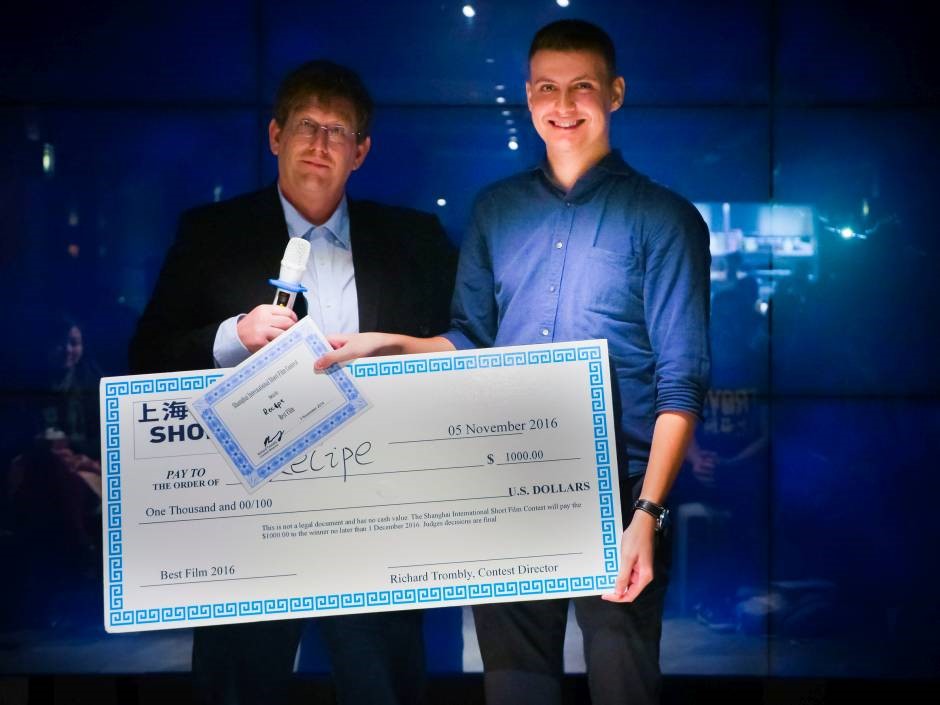 Using a parallel montage technique, the film is both a grim tale of a relationship gone awry and an instructional video on how to prepare a delicious steak dinner.
The Shanghai International Short Film Contest called for film makers from all creative backgrounds and levels of ability to form teams to collaborate on making a film, from script and pre-production through to shooting and post-production.
Films were shot and edited from early August to late November this year and were required to include at least one shot of food preparation.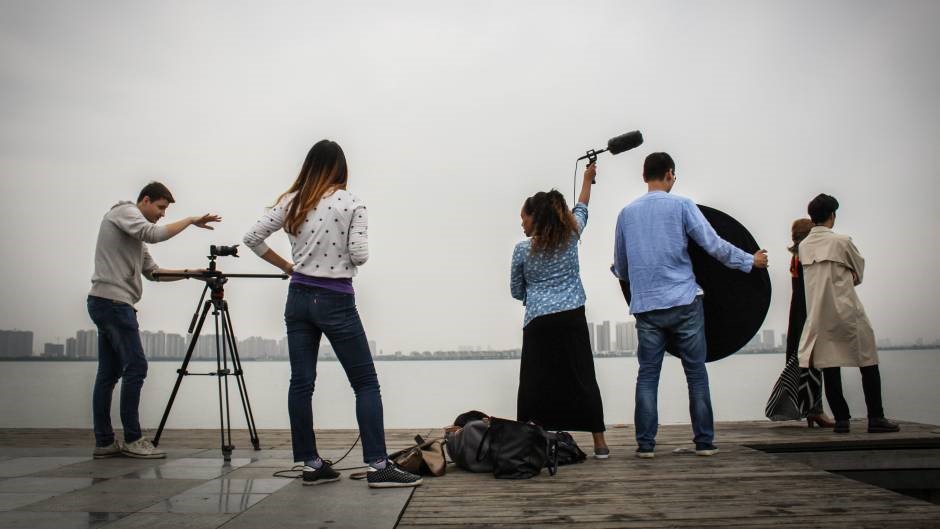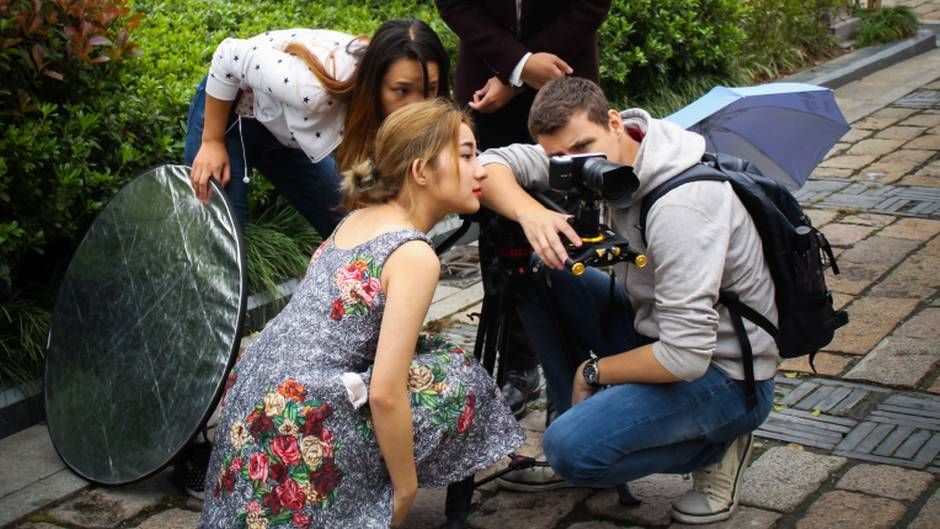 "I got the idea about the couple's relationship when I was living in Japan and the final story is very similar to the original," explained Gleb, who studies MSc Media and Communication at XJTLU.
"Finding out that the film contest had a rule to include a shot of food preparation, I recalled this story and thought of a way to make a food preparation a part of it," he said.
Shortlisted films were screened at a ceremony at The Place in Shanghai on Saturday 5 November, with a panel of academic and professional experts judging entries.
Contest director Richard Trombly said it was unusual in a competition with professional and student contestants for a student film to win the award over the work of professionals, but that judges were in agreement that Recipe should win the top award.
"The cleverness of the story, the creativeness to design the story around the competition theme, the rhythm of the music, the directing precision and the theme of western steak and Asian actors combined to make a strong and economical film," he said.
"The confident and strong directing was clear. Gleb did not waste a frame. That is how a short film should be made."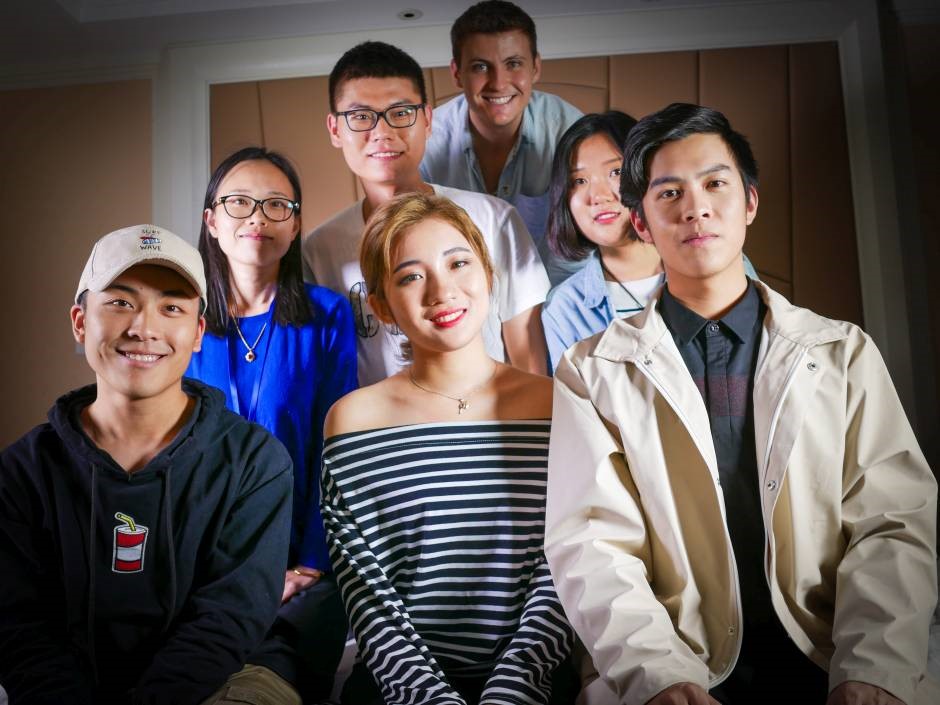 The team (pictured above) entered the competition as part of the Additional Learning Activity initiative at XJTLU, which requires postgraduate students to complete 200 hours of ALA learning per semester. They were supported in this process by lecturer Jonathan Clementi-Smith.
"My role was to create and monitor the space to allow them to do this through the ALA scheme. I see this as the first of many great films that the School of Film and Television Arts will be involved in. I'm really impressed by the film they managed to create and delighted that it's been recognised with awards," he said.
XJTLU undergraduate student Zhaoming Hu was assistant director and casting director, while masters student Weinan Guo recorded and mixed the sound, with assistance from Elshaday Mekonnen and Yan Ma, and acted as on-set interpreter. Daria Gruzdeva was production assistant.
The film stars actors Xiukun Zhu, from XJTLU, YuAng Shen, from Soochow University, and Xin Liu, as well voice over actress Marie Prevot, from XJ-Skema.