An event to pair external mentors with Xi'an Jiaotong-Liverpool University students was held on Sunday, attracting hundreds of mentors and current Year Three and postgraduate students.
The event welcomed the approximately 90 new mentors who have joined the initiative since May this year and introduced the newly elected chairman of the external mentor committee. It also marked the first time the XJTLU external mentor programme has been made available to postgraduate students.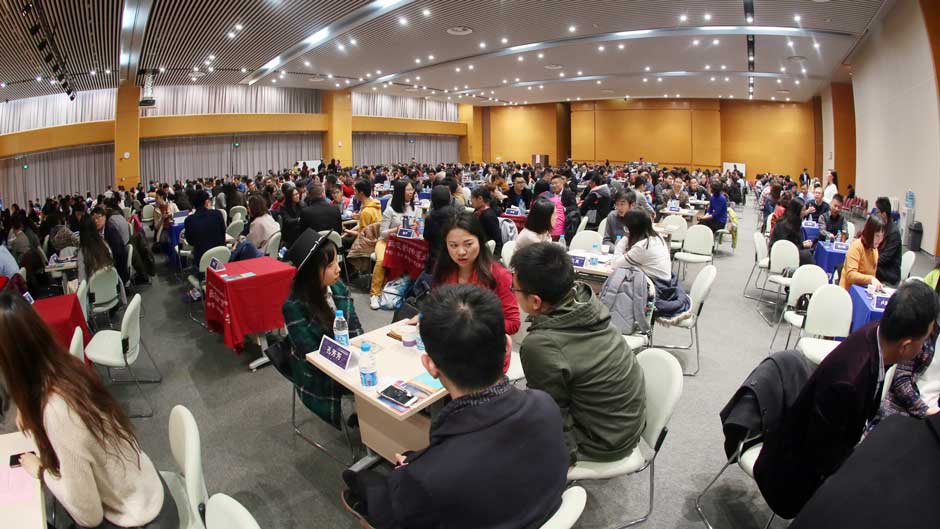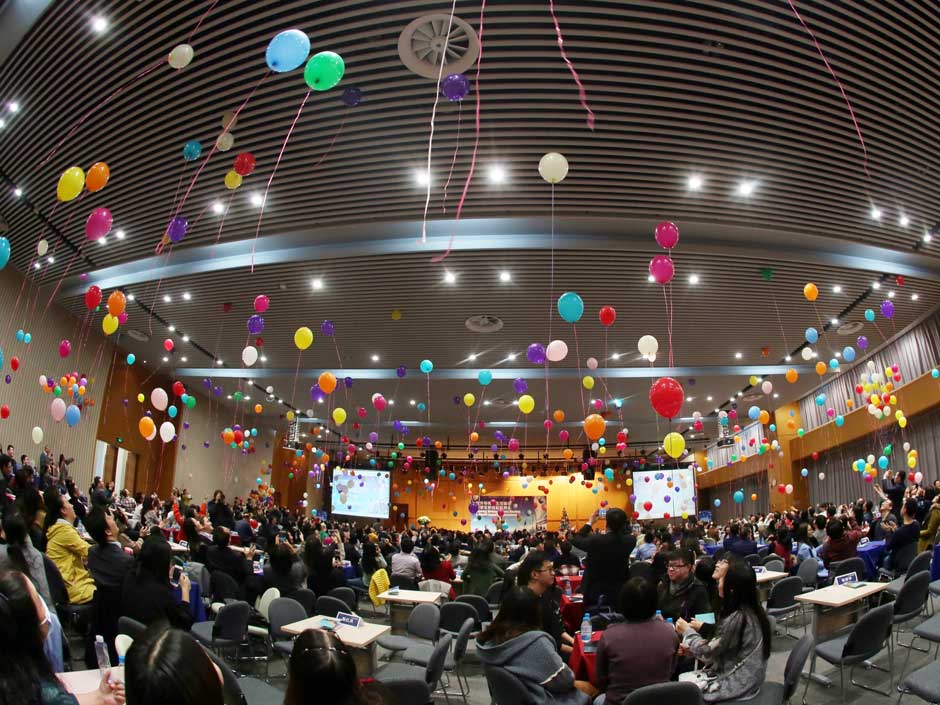 Professor Youmin Xi, executive president of XJTLU, welcomed attendees, saying: "This is a very good opportunity for students to discuss with successful professionals how to develop your career and improve your study.
"External mentors have rich life and work experience. They have also encountered many frustrations in their life and these frustrations can be valuable life experiences for you."
Professor Xi added that it was a chance for external mentors to feel that their experiences contribute to the development of the younger generation and said that he hoped students could grow through this kind of interaction.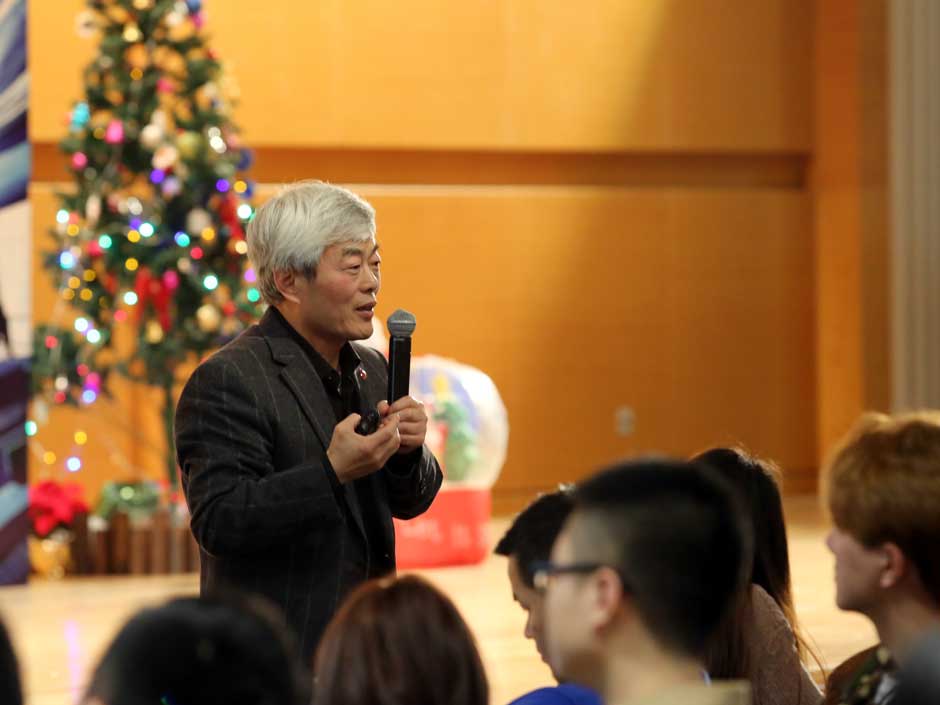 New chairman
The event was an opportunity to introduce Haibing Bao, the newly elected second chairman of the XJTLU external mentor committee.
Haibing (pictured below), who is also director general manager of Industrial Logistics Co., Ltd. at Ping'an Realestate, gave a speech in which he praised the programme: "The mentors have diversified backgrounds - they are from government, enterprise, educational institutions and even the art world. They all have rich social experiences and good careers and they can help the university and its students to carry out activities that integrate production, study and research. They are all eager to share their perspectives with students."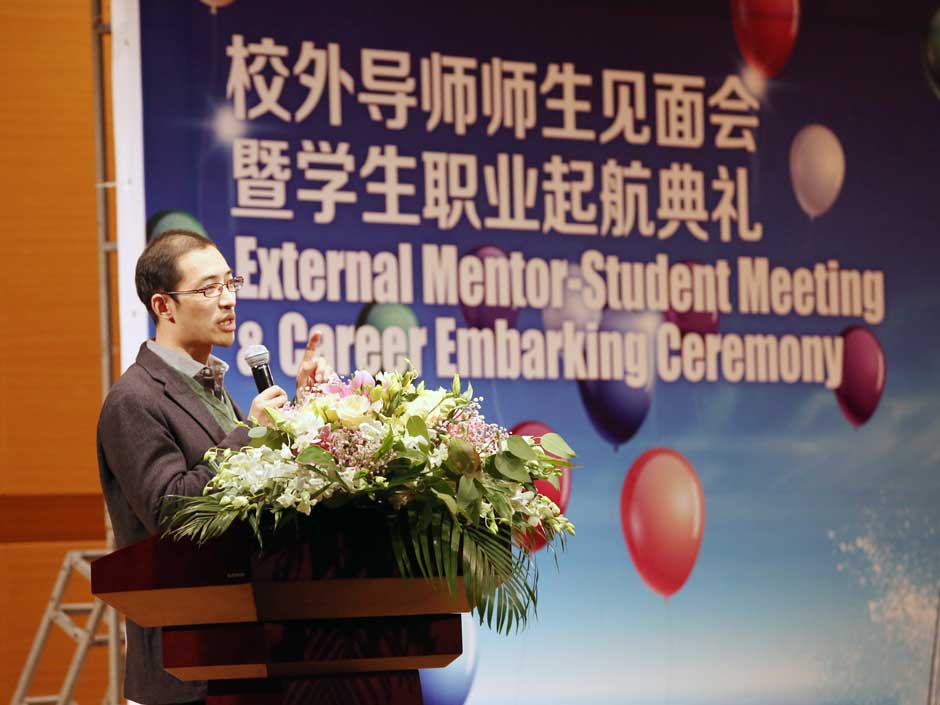 He pointed out that the programme had grown rapidly, from around 10 mentors in 2009 to 500 people today.
"The title of external mentor is not just an honour, it's about responsibility," he said. "As an external mentor, we should guide students and help them grow. I hope the mentors can be a bridge between the University, students and society and help improving students' learning and career development."
Haibing joined the XJTLU external mentor programme in 2010 because he wanted to contribute to XJTLU and students. He was impressed by the initiative. As its new chairman, he said he and his team wanted to perfect and explore the development of the external mentor model, based on XJTLU's planning and philosophy.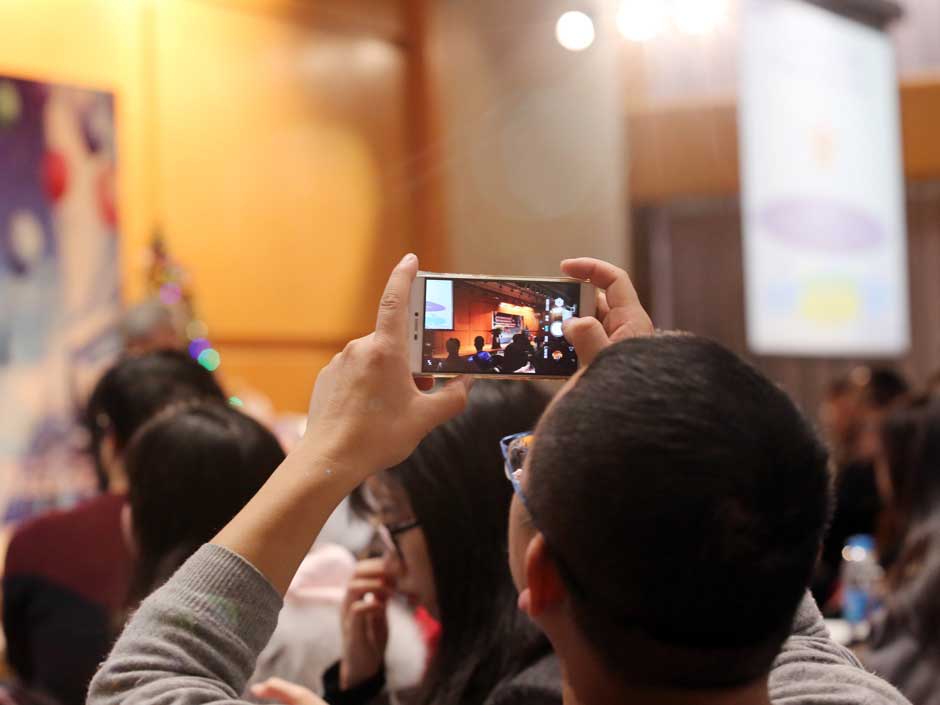 "I think strengthening the cooperation between the University and business can help students develop skills that meet practical demands and enable them have a better understanding of the working environment to help them to plan their careers," he added.

Regarding how the University can provide better career services for students, Haibing said that it was important to understand the demands of businesses when designing curriculums, in order to make students more competitive when finding job.
"I learned lots of things from my mentor"
Since its establishment in 2009, the external mentor programme has provided a large number of XJTLU students with valuable information and career guidance. And this year was no exception.
Qian Peng, a postgraduate student studying MSc Business Analytics, said: "I learned how to write a good resume from my external mentor and I hope to learn how to adapt to and integrate into society after starting work, because being a student is very different from being a young professional."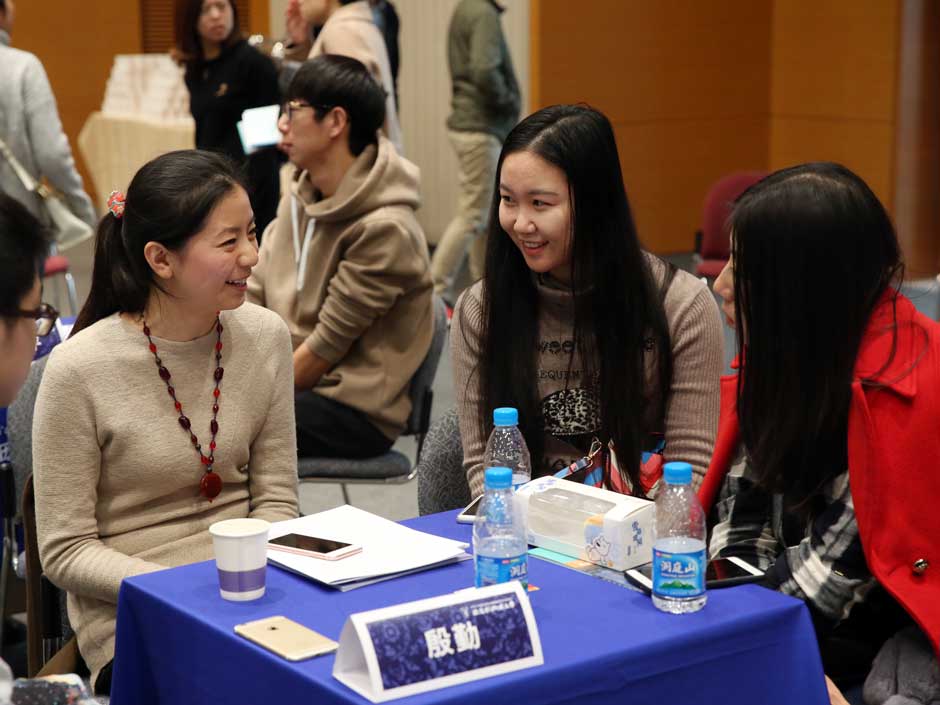 Year Three student Dingyi Chen, who studies BSc Economics and Finance, said that he wanted to work in venture capital or security-related role and that he hoped to learn how best to communicate with human resources professionals to show them he's a good fit for a job.
Amina Daniel Mlungu, a postgraduate student from Tanzania who is studying MSc Finance, said that she planned to work as a chief financial officer in a multinational corporation in China after graduation: "China gives me a good foundation to work with these international companies and there are more international companies here than in my country."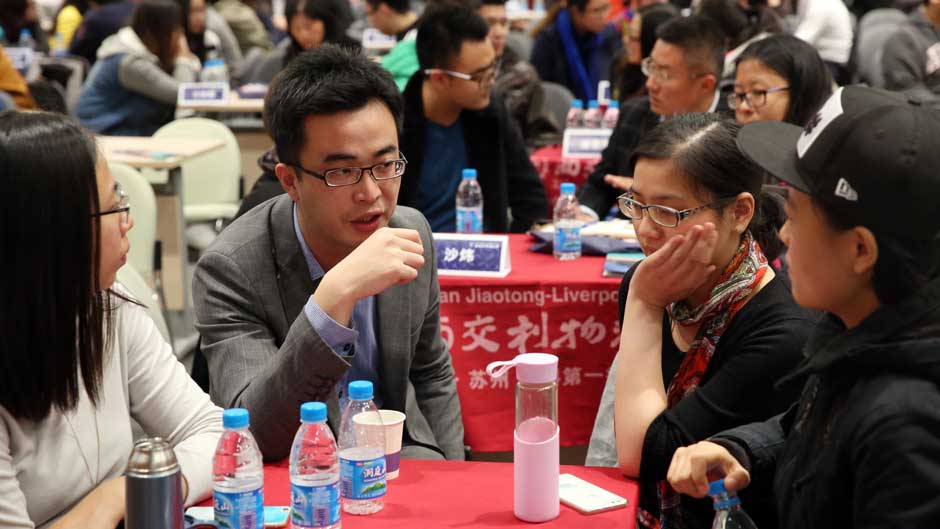 She said the external mentor programme was "very good" and added: "I learned lots of things I didn't know from my mentor and she also helped me on how to apply jobs. She makes me feel that it would not to be too hard for me to work in a Chinese or international company."
Mentors give advice
Xia Zhou, who had recently joined the programme as a mentor and who is human resource manager at Oriza Holdings, said that the programme was a good platform for students work with experienced career professionals, but that the benefits were not one-sided: "The programme also gives me an opportunity to learn what the younger generation's focuses are and this will help me to better manage them after they enter career market," she said.
Another new mentor, Ping Lu from Standard Chartered Bank Suzhou Branch, suggested that when students first enter the jobs market, they should be down-to-earth rather than over-ambitious.
Zhigang Lu, human resource manager at Arts Group Co., Ltd., who joined the programme in 2015, added that a common problem in students' career development was that they tended to look at jobs that closely match the programmes they are studying. He suggested students also to think about their interests properly for planning their career.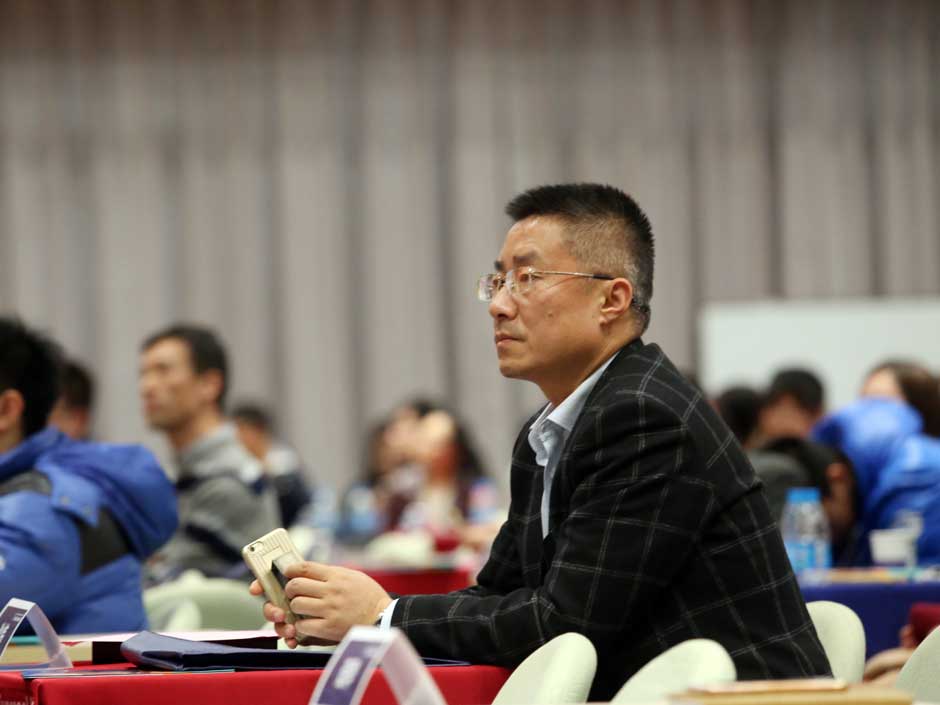 "Interest is an essential element in making people work in a determined way. If you are interested in your work, you may contribute to society and also realise your dream," he said.
Chen Xu from Bosch China joined in the programme in 2009 and had had an extremely positive experience: "I have also benefited from this programme. Through communicating with students, I have learned how to better communicate with my child and my family members.
"I have also talked with other mentors and we all agreed that the external mentor programme is full of positive energy. We are proud of this programme and hope it can maintain its essence."