Virtual reality technology has been misunderstood and its potential distorted, according to an expert in the field who spoke at a major conference at Xi'an Jiaotong-Liverpool University yesterday.
Professor Zhengxu Zhao (pictured below), from Shijianzhuang Tiedao University in China, who has 20 years' experience in virtual reality research, said that its application in entertainment and games had been over-emphasised and that it should be being developed as a serious science and engineering tool.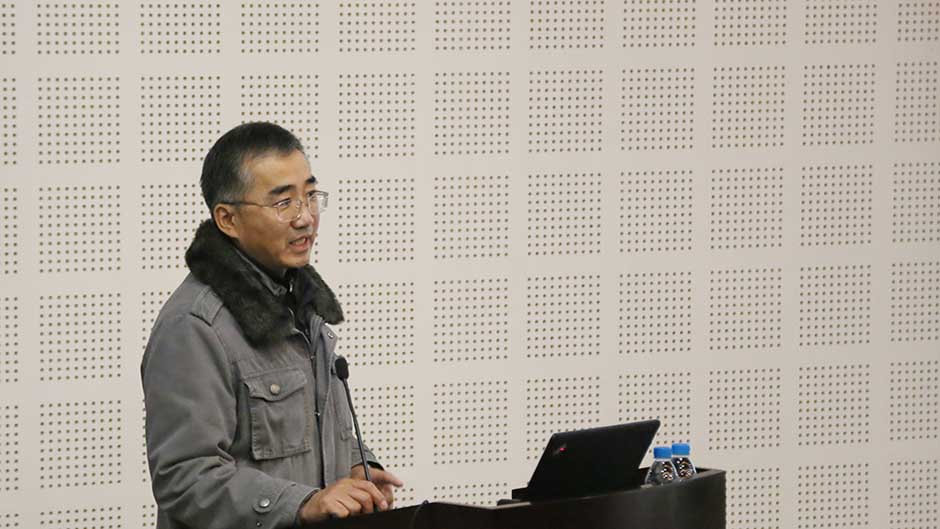 He made the comments during a presentation at a conference on high performance computing and virtual reality for future cities, held at XJTLU.
"Virtual reality technology is often misunderstood as being nothing but simply a computer game or 3D animation or contraption of social and individual entertaining amusement," he said.
He added that he believed virtual reality should be treated as an enabling technology that is applicable to a vast range of engineering practices and technical and scientific processes, and that the emphasis towards entertainment and games was affecting the development of the technology.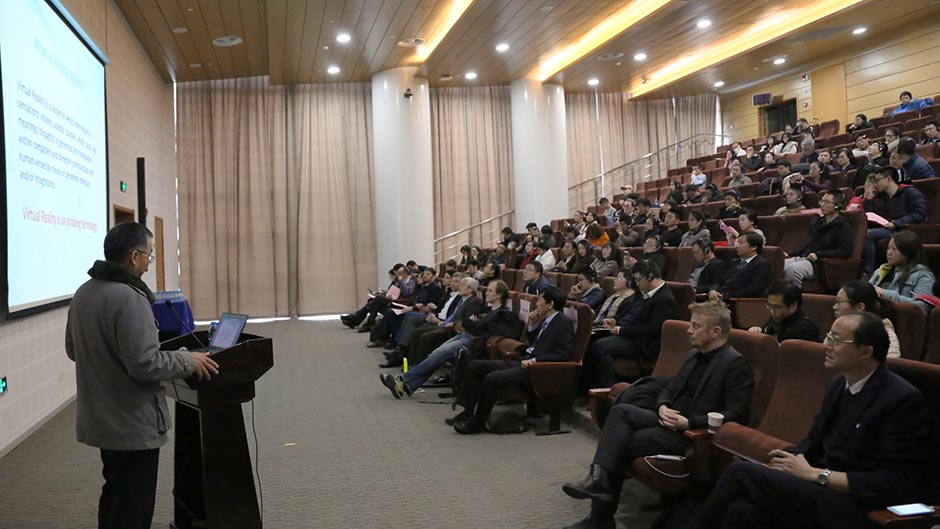 "It is misleading research and development resources and investment along the path toward market demands and social expectations that cannot simply be matched by the technology," he said.
Virtual reality is a system in which information about sensations, such as vision, sound, touch, smell, taste and meaning, is generated and manipulated by computers and communicated to human senses by means of peripheral interfaces and integrations.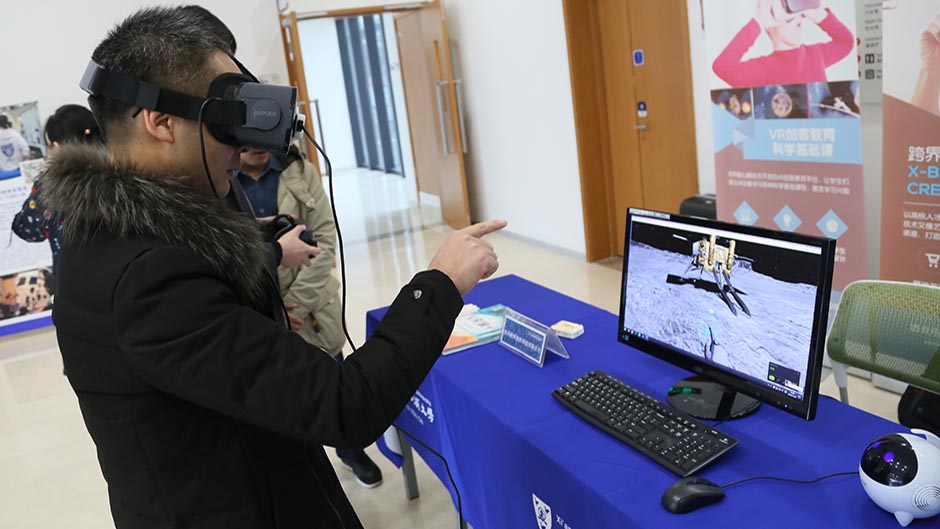 The conference at XJTLU brought together academics and industry professionals from around the world to discuss the potential of computing and virtual reality in developing cities in the future.
It featured presentations on the various ways in which virtual reality is being used for engineering, architecture and construction projects.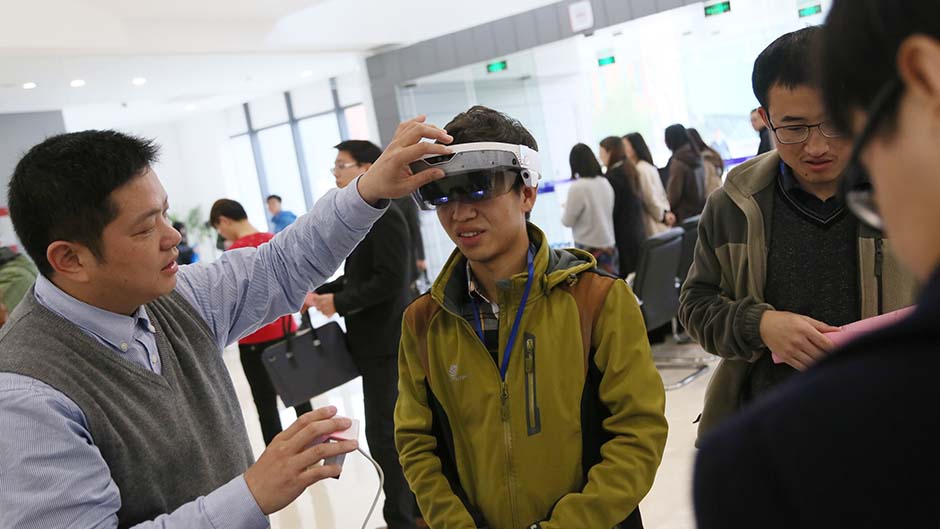 Among a range of presentations at the event, Dr Uwe Wössner, from the University of Stuttgart, and Professor Joachim Kieferle, from RheinMain University of Applied Sciences, demonstrated their work exploring the potential of virtual reality in the field of architecture and building information modelling (BIM), which allows for the computer simulation of a building in order to understand its behaviour before construction begins.
Their research uses virtual reality environments to allow users to better interact with BIM simulations.
They used the example of a project they were working on with elevator company Thyssen-Krupp to construct a 250-metre high tower in the south of Germany (pictured below). They demonstrated how air flow could be simulated around the tower in a virtual environment.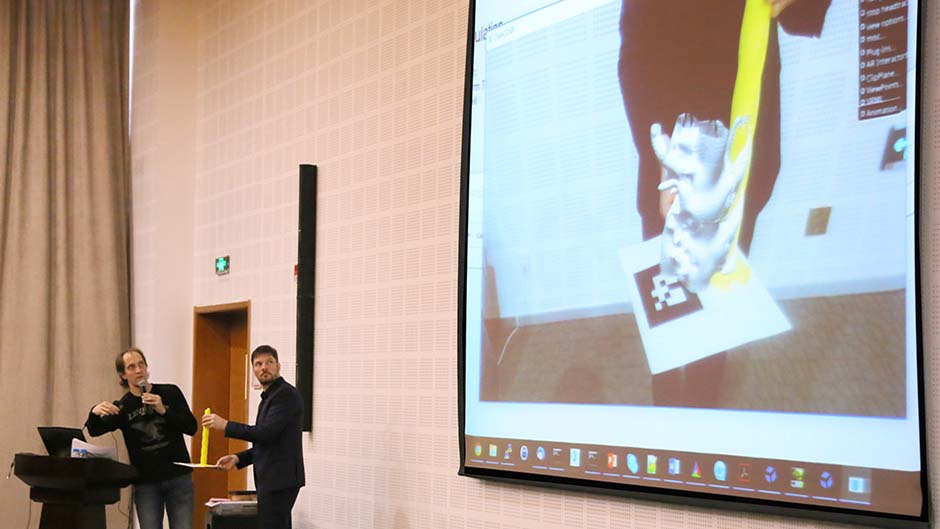 They also showed how a user could use their virtual environment to interact with the simulation of the flow of wind around a city in Germany.
"This gives the additional information needed during the construction of high rise towers and cities," said Dr Wössner. "And helps us understand how wind flow, for example, affects people living in cities."
Professor Yong Yue, head of the Department of Computer Science and Software Engineering at XJTLU, gave an overview of the projects researchers in his department were working on, including 3D world manipulation techniques and interactions.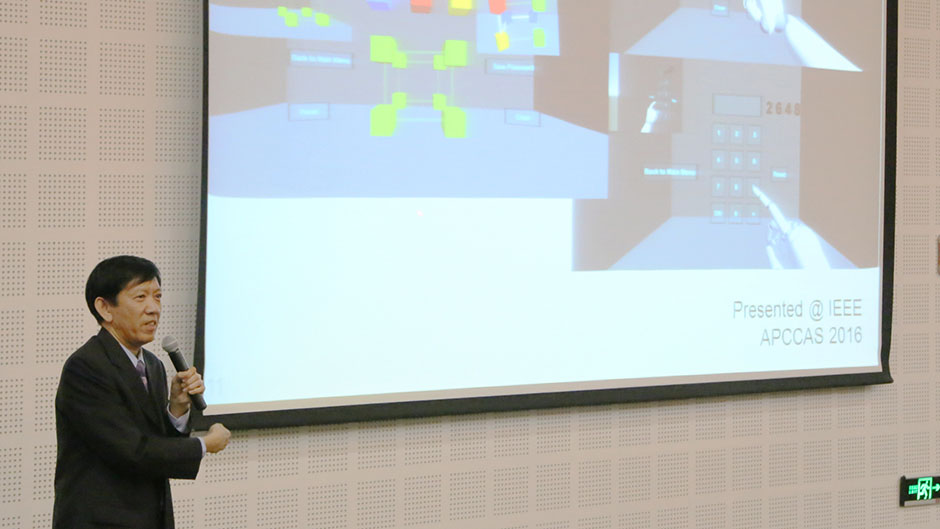 He spoke about the potential that these projects could have, especially in training for specific tasks or skills such as complex surgery in the medical field: "Doctors and nurses can practise in this virtual world to see where vital mistakes are likely to happen and how to avoid this, so they become more experienced, rather than to make mistakes in the hospital environment," he said.
He also showcased a project that was investigating how virtual reality could be used to test mobile phone applications and how they would work in a real-life setting, giving the example of using a virtual environment to test using an app whilst riding a bike.
He added that virtual reality was a growth area for his department and that they had many plans for expanding this area of research, including continued collaboration with industry and universities around the world.
"The future is an exciting time for us," he said.