The spring campus job fair was held at Xi'an Jiaotong-Liverpool University to provide students with internship and job opportunities.
The job fair attracted 42 enterprises from the areas of finance, IT, software design, foreign language training, engineering, and manufacturing.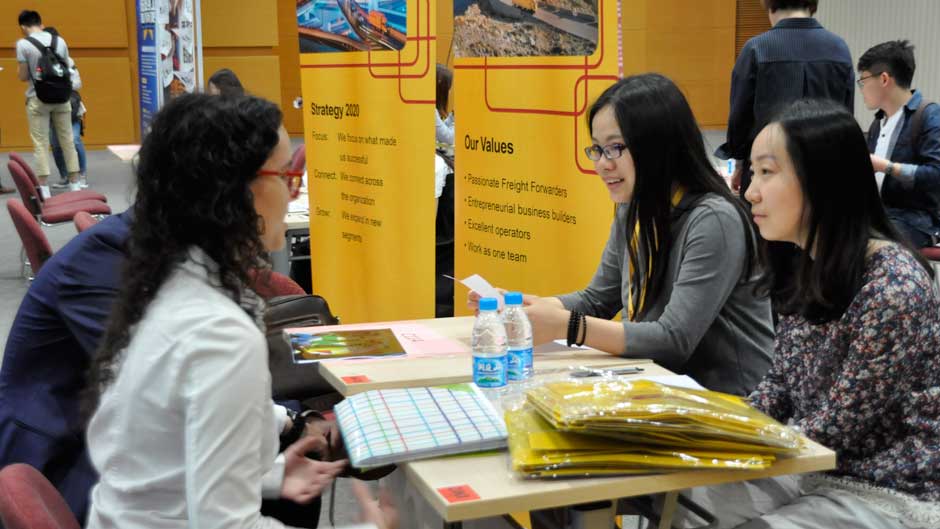 Companies that participated in the job fair included Standard Chartered Bank Suzhou Branch, L'Oreal Suzhou, Soochow Futures, Flextronics, Littelfuse and DHL.
Ping Lu, city manager at Standard Chartered Bank Suzhou Branch said that her bank has had much cooperation with XJTLU, including internships and a career development training camp.
"XJTLU students have received good internationalised university education and they have obtained a wide range of horizons and excellent learning abilities, which are appropriate to our company's requirements for talents," he said.
"They will become backbones of the enterprise if they can settle down to grass-roots work for several years," he added.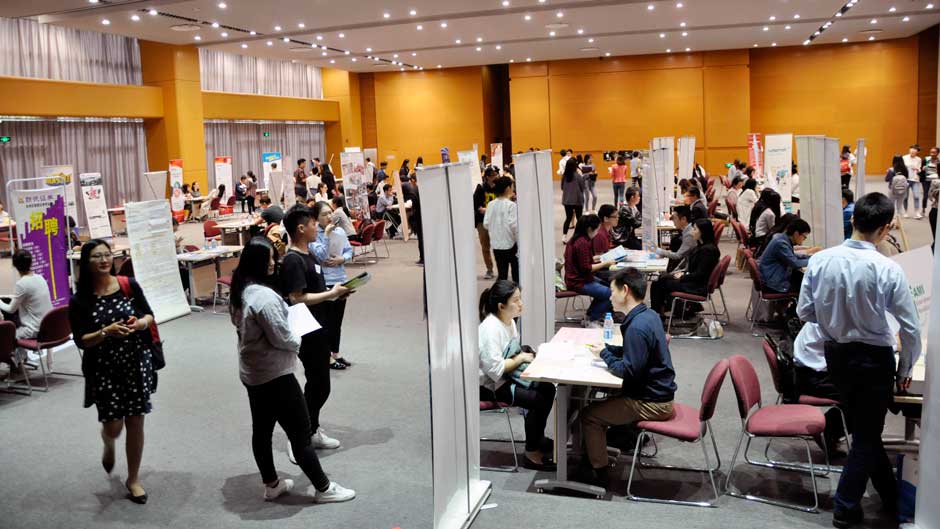 Zhulin Han from XJTLU's Career Centre said that the campus job fairs provide students with face-to-face communication opportunities with HR personnel from various enterprises. They allow students to get an understanding about specific job requirements, and also to find and obtain better internship opportunities and career positions.
"If you want to stand out in the job hunting process, then you'd better carefully prepare your resumé to leave interviewers with a good first impression," she said. "It is also important to know the basic situation of the company in advance, so you can make a good preparation for that."
XJTLU Career Centre organises autumn and spring job fairs every November and April, which provide more employment information and opportunities for graduates and alumni. Year One and Year Two students can also communicate directly with enterprises through the job fair to understand their demands and requirements for employees and make more targeted self-improvements.