The Data Intelligence and Algorithm Economic Forum, jointly organised by Xi'an Jiaotong-Liverpool University and the Suzhou Large Data Industry Alliance has attracted experts from academic and industrial circles to discuss the prospects of combining artificial intelligence with practical applications for developing trends in industry.
Professor Hongzhi Wang, an expert in artificial intelligence at Harbin University of Technology, said: "Data analysis is a key step in the process of turning data into knowledge, and this knowledge then drives artificial intelligence forward."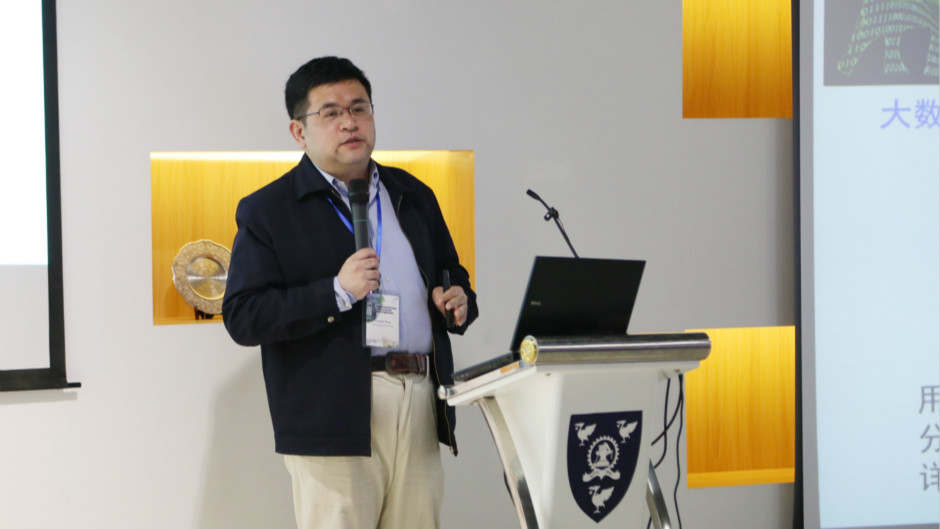 Professor Wang explained the process of achieving artificial intelligence from data through the example of Wastona automatic diagnosis and treatment.
He also detailed the important challenges that data analysis has faced posing questions like: How can a scalable analysis be realised? How can rapidly changing data be analysed? How can multimodal data analysis be realised, and how can high quality analysis of results be derived from bad data?
Dr Qifeng Zhu, a member of the Recruitment Programme of Global Experts and an artificial intelligence specialist, shared his practice on the artificial intelligence industry and commented:
"Voice and image recognition is the starting point of deep learning algorithms and applications. Having reflected on current issues regarding hardware, algorithms, tools and data, we realise that artificial intelligence should be industrialised."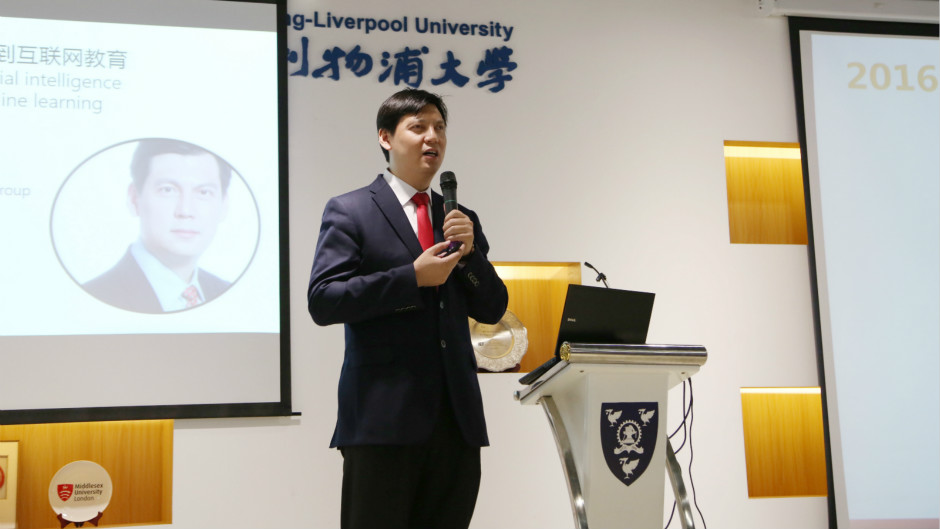 Dr Kaizhu Huang, head of the Department of Electrical and Electronic Engineering at XJTLU and head of Suzhou Municipal Key Laboratory of Cognitive Computation and Applied Technology, added that deep learning has activated the entire artificial intelligence field.
He believes that the current moment is the best time in history for artificial intelligence (AI) but that the true era of artificial intelligence is yet to be fully achieved.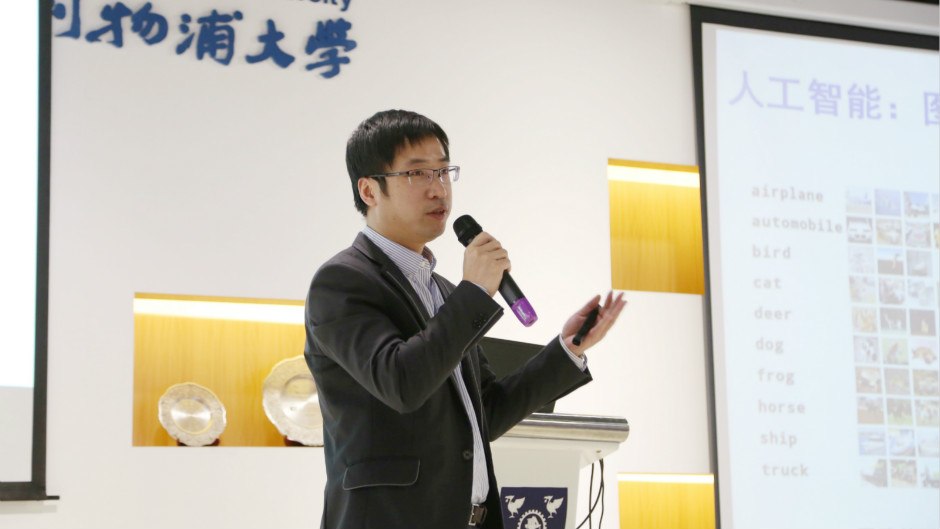 "The current outbreak of AI is actually driven by applications, and current AI is far away its true potential. Real AI should be cognitive intelligence," said Dr Huang.
He continued to say that thanks to future developments in AI, machines will be made without coding in specific areas that can solve many different kinds of problems.
Dr Huang also introduced some achievements by the research institute of artificial intelligence at XJTLU. He said: "The present research focuses on intelligent scene understanding, which means to use sensors to accurately and efficiently to detect, recognise and understand 'real world' scenes.'