A Living Library event was held at Xi'an Jiaotong-Liverpool University to invite people to share their life experiences, opinions, and insights.
The event, organised by XJTLU Library, attracted nearly 100 readers and invited 10 XJTLU staff, students and alumni as 'living books', including a Spanish tutor who can build human towers, a baker who has a background in telecommunications engineering, and a student entrepreneur who received many scholarships.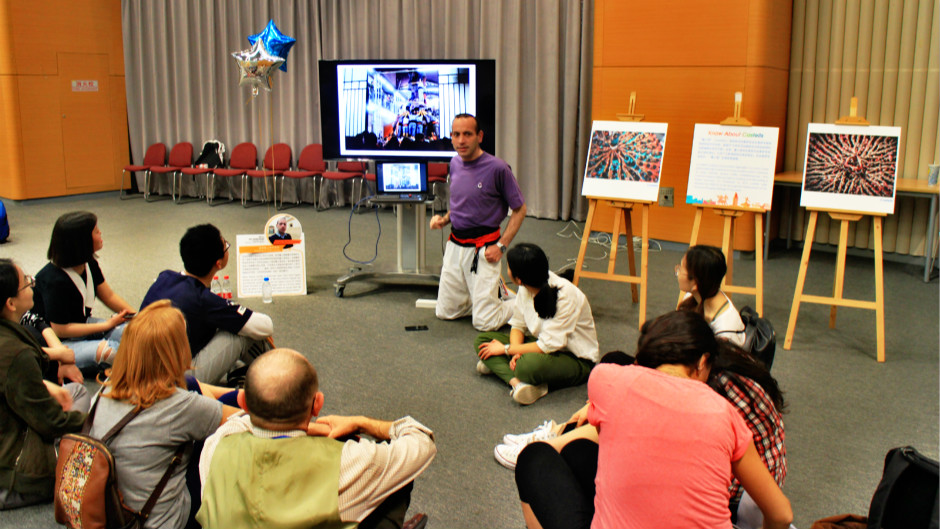 The 'living library' concept was developed in Denmark in 2002 and has since swept the world. The activity advocates that everyone is a book, and readers can communicate with 'human books' face-to-face, and have mutually beneficial interactions.
'Living books' provide a wide range of topics to readers, and offer an abundant choices of interesting stories to listen to.
Yang Xu, who graduated from XJTLU in 2012 having studied BEng Telecommunications Engineering, shared his experience of deciding at the last moment before graduation not to pursue an engineering career, but instead to pursue his passion for baking.
"I think to spend your life without pursuing your dreams is painful, and I wanted to find a career that I could strive for," he said. "I feel very fortunate that I found my real interest at the last moment of university life."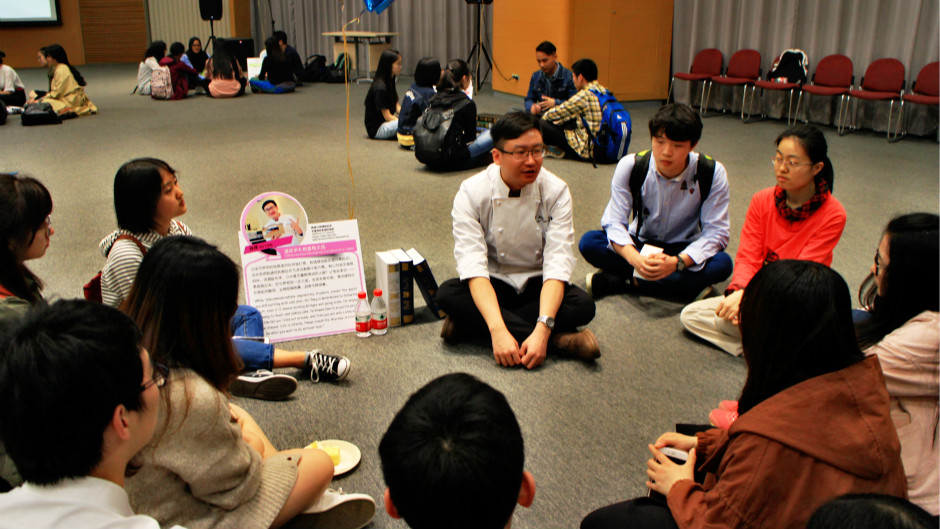 Rongjia Wang, a Year Three BSc Economics and Finance student at XJTLU, shared her experience about how to go from being a rookie to become a successful entrepreneur.
Dr Ellen Touchstone from International Business School Suzhou at XJTLU encouraged students to dare to try and challenge themselves by her own story.
Rafhanah Qasrina from Malaysia, a Year Two student from the BA International Business with a Language programme at XJTLU, is devoted to public welfare and has a command of five languages. She shared her experiences of learning new languages.
A Year One Accounting student who participated in the activity said:
"I think the event has built a very good platform where we can exceed our usual limitations and meet more people. In this way, we can expand our horizons."
There were also some readers who expressed that compared to the traditional library experience a 'living library' can allow readers to learn from 'living books' more quickly and directly, and contribute to their self-growth by this special form of 'reading'.
Siyun Wang from the users' service division at XJTLU Library, said:
"The activity provided students with an opportunity for face-to-face communication with experienced people. People with great experiences are like good books from which students can absorb valuable information quickly."