A week of activities organised by the Xi'an Jiaotong-Liverpool University library is aiming to provide students an opportunity to familiarise themselves with the library's e-resources and learn information skills crucial for research.
E-Discovery Week 2016 features competitions, training workshops and interactive activities to introduce students to the wealth of digital resources accessible through the library. These resources include access to more than 51,000 online journals and over 100 academic databases.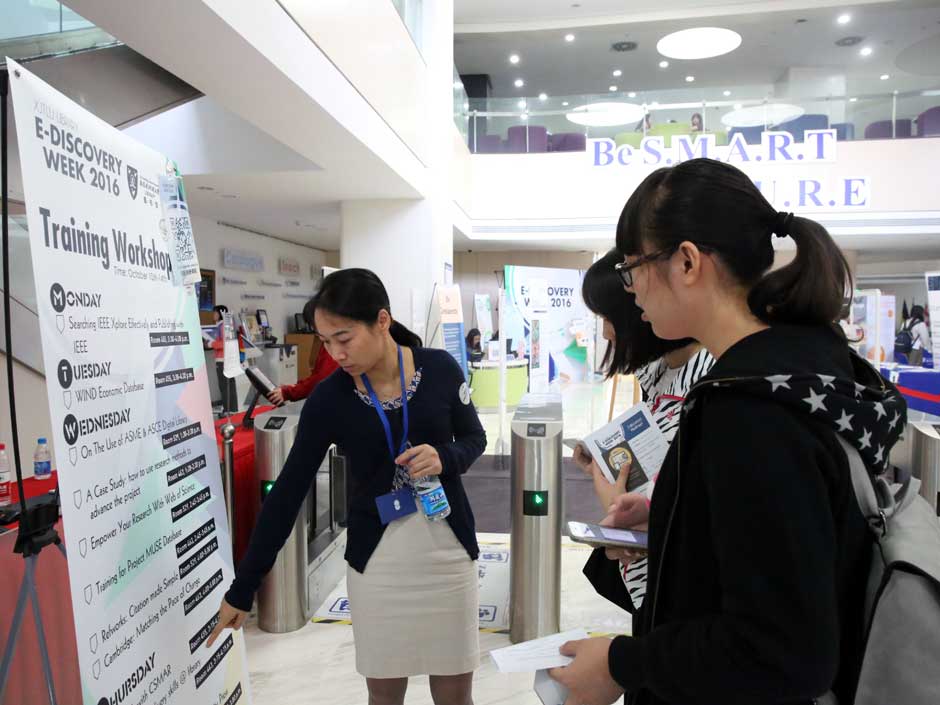 University librarian Xin Bi said that most of the week's activities were being held in the University's entrance hall so that students could easily engage with them and learn about XJTLU's online resources. They were also able to complete a quiz and be entered into a lucky draw he added.
"By participating in this activity, we hope students can gain explore the landscape of the XJTLU Digital Library and help them better use the academic resources available," he said.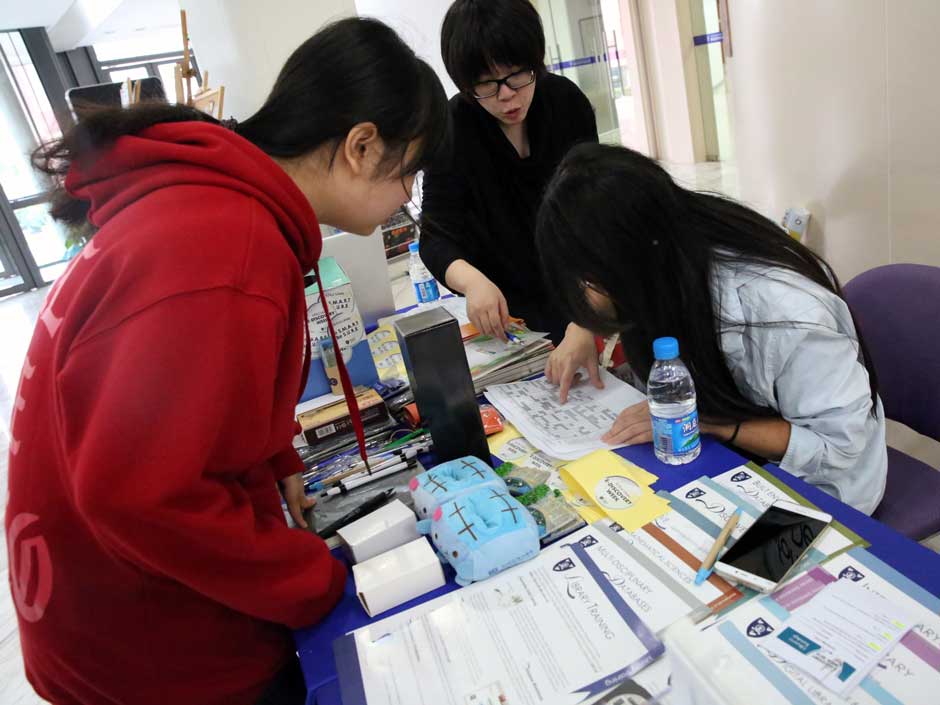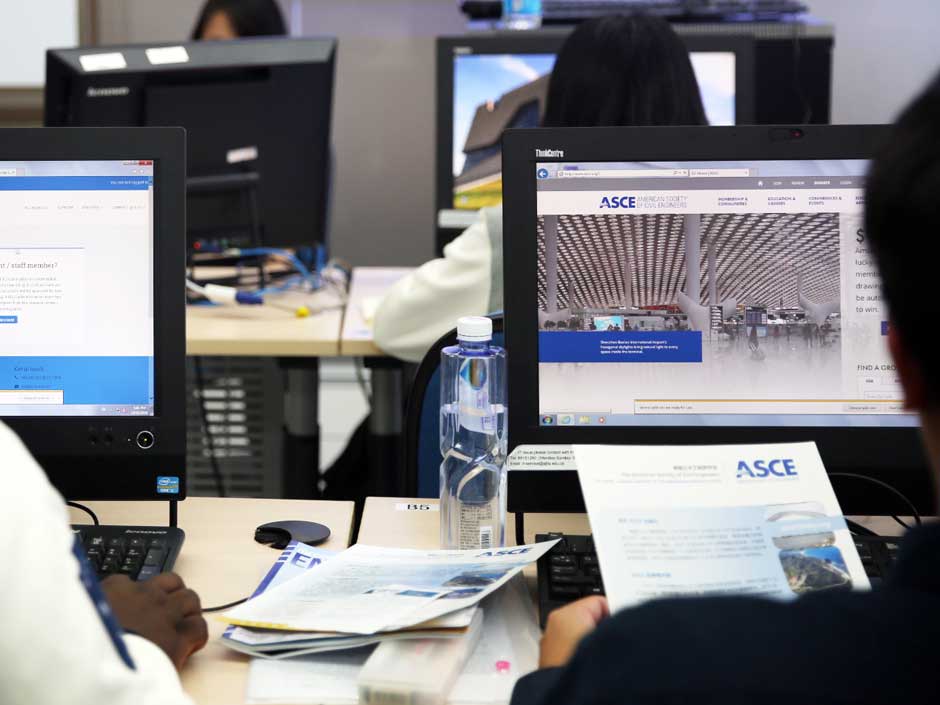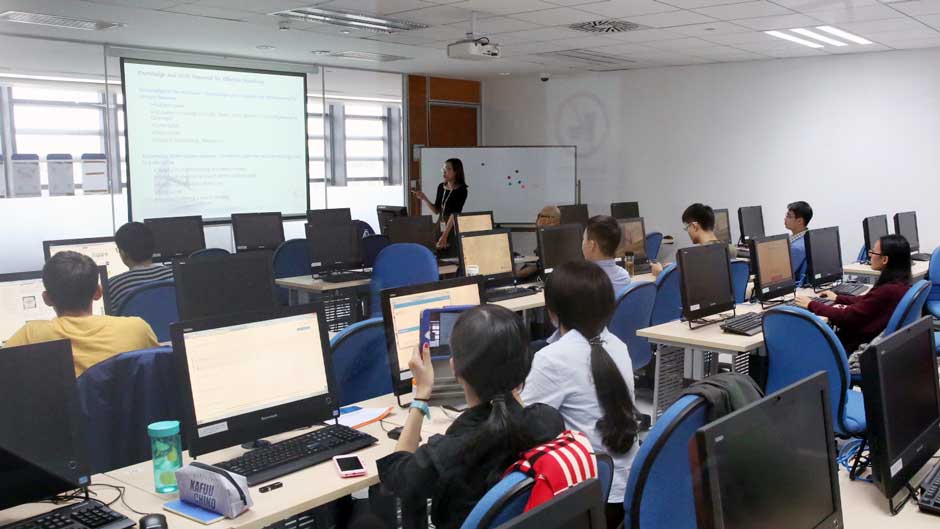 As part of e-Discovery Week, the library has also arranged 12 e-resource training workshops, which feature representatives from database suppliers introducing various e-resources targeted at different disciplines as well as giving advice on smart searching skills.
Yuanyuan Lin, a Year One student from the Department of Architecture, attended the workshop, and said that she had no idea of the wealth of online resources available to her. She said she hoped to gain a better understanding of the online journals and academic databases that were specific to her discipline: "I also hope to learn some online search skills that will be helpful for my future study and research," she added.
Year Four student Zhiyuan Yu, studying BEng Industrial Design, said: "I am preparing for my final year project at the moment and I need to do extensive online literature searches. By attending the training, I learned how to do targeted and effective online searches that will hopefully save me lots of time during my research."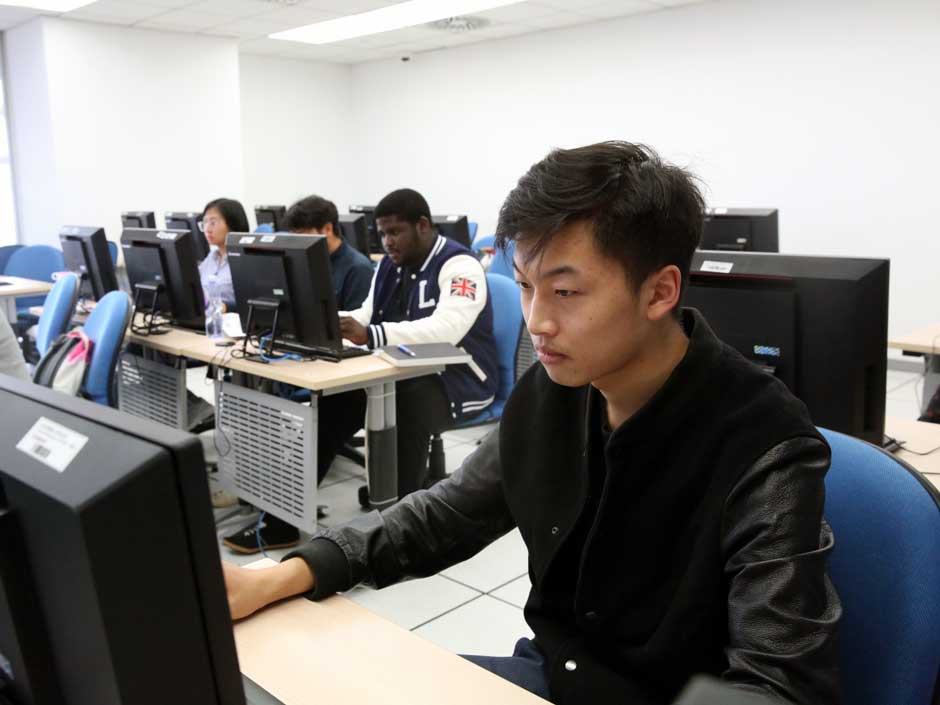 This is the second year the library has held e-Discovery Week and much of the activity at this year's event built on feedback received last year: "Lots of students reflected that thanks to the event, they had a better understanding of online resources and they learnt how to use these resources effectively to complete tasks and projects," said Xin.
"We hope to turn e-Discovery Week into a core annual activity to help more students."
E-Discovery Week takes place at the entrance to the Library until Friday 14 October. Students can win prizes such as Kindles, Xiaomi Pads and Bluetooth speakers.