An announcement conference and agreements signing for a tailored education project was held at Xi'an Jiaotong-Liverpool University.
Industry and Enterprise Tailored Education (IETE) is a pilot project for XJTLU's new educational model: Syntegrative Education.
Based on both general and professional education, this project strengthens cross-disciplinary industry and entrepreneurship education, and integrates general education, professional knowledge, business practice, industry knowledge acquisition, and entrepreneurship and management training, in order to increase modules, practical training, and research opportunities related to the employment needs of enterprises and industries.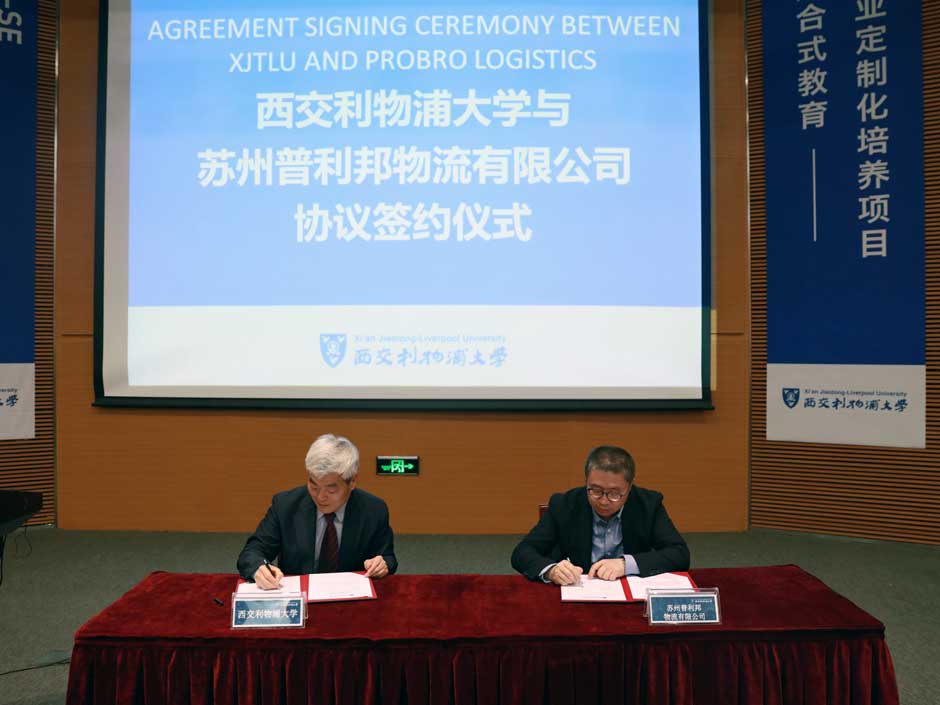 Professor Youmin Xi (pictured below), executive president of XJTLU, said: "Syntegrative education (SE) is a new educational model that XJTLU will explore together with enterprises and industrial circles. SE will build on the first ten years of XJTLU and the University's current professional talent training, and will open a new chapter for XJTLU's educational exploration."
He added that: "SE will integrate the aspects of education models, organisational models, academic degrees, educational processes, learning and teaching methods, and employment."
During the conference, XJTLU signed agreements on developing advanced applied talents with JC Group and Probro Logistics.
According to the agreements, XJTLU will cooperate with JC Group (previously known as Gold Finance Group) to provide students who have participated in the IETE project with learning and internship opportunities in JC Group through four pathways, including finance, film and television, urbanisation and enterprise development.
XJTLU will cooperate with Cold Chain Link Global (CCLG) to provide students who have participated in the IETE project with industry knowledge acquisition, and internship and job opportunities through the pathway of logistics. In order to facilitate coordination, this project will be implemented by Probro Logistics, which is the secondary independent enterprise of CCLG.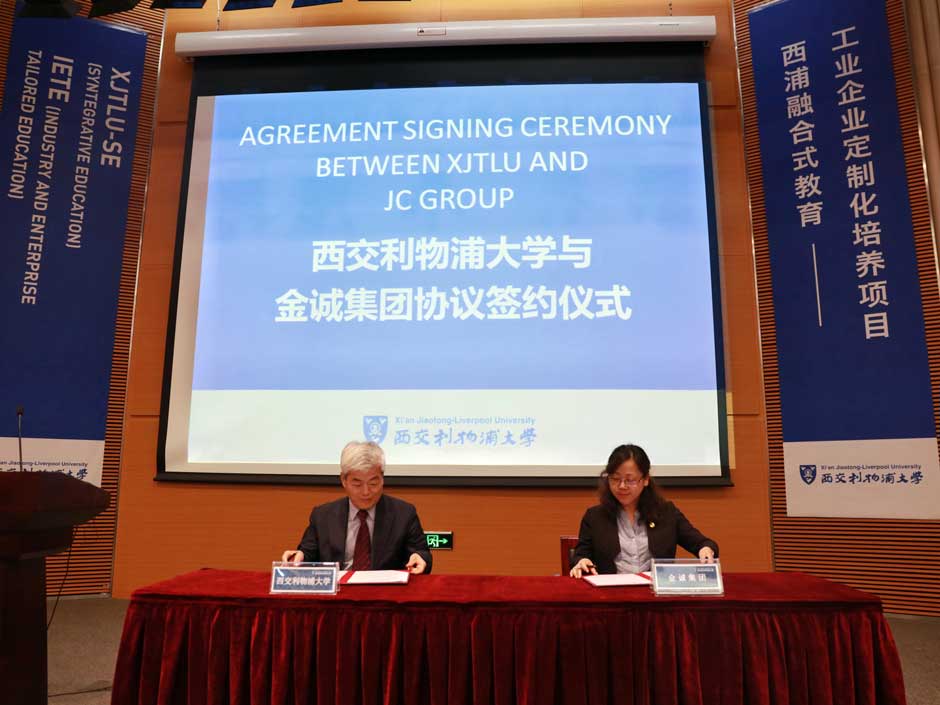 The IETE project will start at the beginning of the summer holiday and is open to all current Year One students. After submitting applications and an interview and selection period students will receive learning and job opportunities.
Qualified students of the IETE project will receive at graduation the XJTLU-SE (IETE) certificate in addition to their graduation and degree certificates.
After graduation, students may have employment opportunities with the cooperative enterprise if it is suitable for him or her and the enterprise is satisfied with the evaluation of the student.
Enterprises will also provide qualified graduates with the opportunity for two-year part-time masters study after assigning graduates to appropriate positions according to their needs and expectations.
Cooperative enterprises will assist these students in learning, researching and working through job-related tasks and practical problems, applying their knowledge to practice, and achieving rapid growth and development while promoting the development of the given enterprise.
Regarding the vision and mission of XTLU-SE, Professor Xi said: "Our vision is to become a cradle for elites and leaders for new industries. Our mission is to explore educational models and supportive systems for the cultivation of high-end talents, to explore the development patterns of new industries, and to help their healthy development."
"Though this project, XJTLU students will have more choices and opportunities to realise their dreams. They will also gain long-term benefits for their career development. XJTLU-SE aims to be a pioneering educational model for developing high-end talents with applicable skills," added Professor Xi.
Jay Wei, chairman of the board of JC Group, said: "I believe the integration of university education with practical experience will greatly benefit graduates entering the workforce."
Albert Huang, CEO of Cold Chain Link Global, said: "What we need are partners, not 'staff'. Innovative and entrepreneurial enterprises like ours require innovative and entrepreneurial talents who are willing to grow together with us."
"XJTLU is a new kind of university, encouraging that entrepreneurial spirit. We hope to work together with XJTLU to discover and develop future partners in our enterprise," he added.
Other guests who attended the conference included: Liyun Xu, CEO of JC Group, Hao He, executive dean of JC Group Film and Television Arts School, Miaomiao Xia, dean of JC Group Film and Television Arts School, Howard Deng, chief operating officer of Cold Chain Link Global and general manager of Probro Logistics, and Dr Chin Chee Seong Chin, dean for learning and teaching at XJTLU.