Wenxuan Xu, Year Two student studying BSc Applied Mathematics at Xi'an Jiaotong-Liverpool University, used to rely deeply on his father who made all the decisions and planning for his entering university.
After two years of university study he found that his real interests are photography and art, and that he would like to take these as his future career direction; however, his parents disagreed with his idea because they think it's a hard path to follow.
Wexuan appreciates all the support his parents gave him over the past years, and he also worries that he cannot bear the consequences of his own choice independently, so he eventually chose to double his efforts to satisfy both his parents and himself.
Dr Bo Wu from the Department of Public Health at XJTLU has been doing a comparative study of Sino-US family relationships and youth development. From her perspective, Wenxuan's problem is quite common among young people in China, especially university students from cities.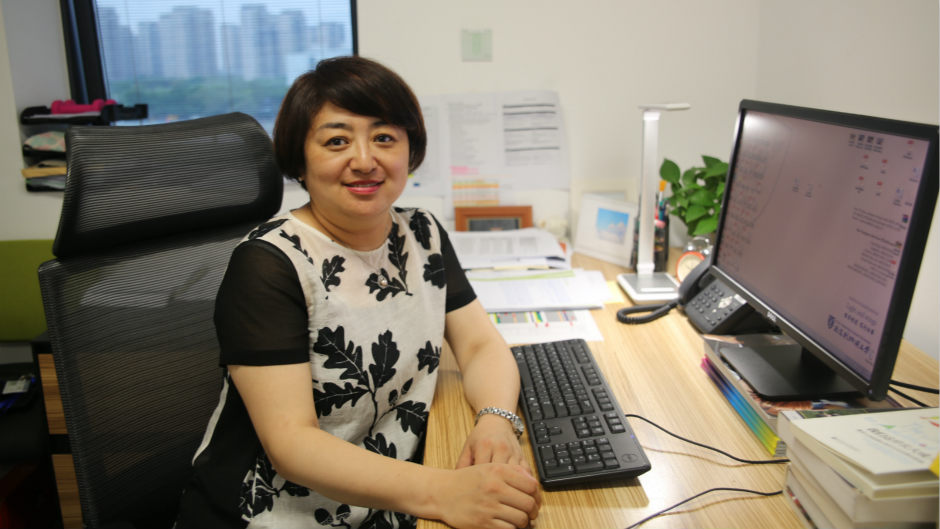 "With the continuously changing nature of social standards and environments, young people of different generations may experience different processes of growing up, which makes them hold different ideas to that of their parents," said Dr Wu.
"This is also true for the current generation of Chinese young people including college students. Helping young people, as well as their parents, to understand that they are in a particular stage of their own development in a changing social context is very significant," she said.
According to her study of the self-perception and criteria of young people about the word 'adult', young people in China now have more complicated tasks in the process of transitioning to 'adulthood' than their US counterparts.
'On the one hand, they have similar tasks with young people in the United States: they need to develop their independence in order to meet the challenges of future adult life; on the other hand, they also place greater importance on establishing a responsible relationship with people around them.'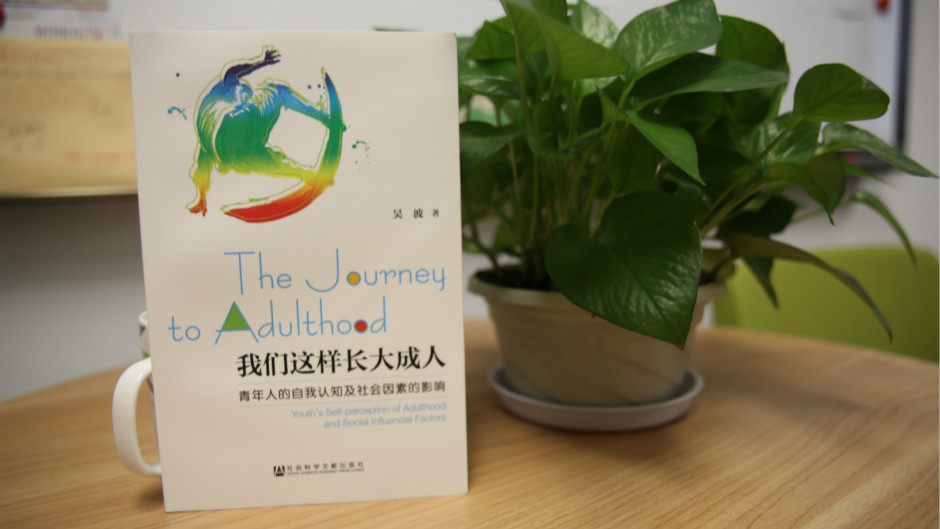 (The Journey to Adulthood: Youth Self-perception of Adulthood and Social Influential Factors, written by Dr Wu and published by Social Science Academics Press of China.)
She explained that with the rapid development of China's economy and society over the past 30 years the values associated with the family and the individual, whether traditional Chinese values or those from the West, are becoming increasingly mixed together. The socialisation of Chinese families, especially in the cities, not only retains the influence of traditional ideas, including filial piety, but also young people are greatly influenced by the 'independence' of Western values.
"Young Americans believe that the foundation of interdependence is the individual's independence; on this basis, they continue to expand their relationships with other people whilst not being too emotionally dependent on their parents, and trying to establish a relationship of equality with them. Under the influence of traditional Chinese and modern Western values, the goal of Chinese young people to achieve independence also means that they must develop different abilities than young Americans, including the ability to take responsibility for others and to build harmonious relationships, especially with their parents."
"Young Chinese people value maintaining a harmonious relationship and emotional ties with their parents," said Dr Wu. "But it is sometimes a matter of conflict to maintain their own independence and to build a responsible relationship, which is an important reason for their confusion and distress especially during this age period between 18 to 23 or 24 years old."
"In cases involving marriage and career choice, conflicts between children and their parents can be particularly intense. When their own independence and the need to establish a responsible relationship with their parents has serious conflicts, many young people want to shout loudly, 'When can I live my life?'"
Regarding this situation, social critics in China have typically based discussions on Western-style family relationships represented by the US, which place more emphasis on independence and equality in family relations.
Dr Wu suggests young people should learn to be rational, and to understand the stress caused by the co-existence of different sets of values in Chinese society.
"As one of the most important relationships in one's life, the parent-child relationship affects everyone's happiness," said Dr Wu. "Parents and their children should learn to achieve good communication and understanding with each other.
"Young people need time to grow up, and university is a crucial time for them as it is a transitional period in becoming an adult.
"Life is irreversible. The results of young people's concerns, struggling, explorations, communications, and negotiations from age 18 to 23 will have a significant impact on whether they can make sensible decisions in their adult lives. Parents need to learn how to become better parents to their college-age children and grow together with these young adults." said Dr Wu.
(translator: Guojuan Wang, Mingming Xiao, editor: Danny Abbasi)