Hundreds of students attended this year's Fresher's Fair in the Central Building, where representatives from many student clubs and organisations at Xi'an Jiaotong-Liverpool University set out to recruit new members.
Eager students sought out new hobbies and interests, chatting with club members and signing up through QR codes and email lists.
Chenqi Luan (pictured below), the president of Alma Anta international volunteer team, is a year-two student from the BEng Architecture programme. She said: "Alma Anta mainly organises students in summer and winter vacation to Guangxi, Sichuan and other places to be volunteer teachers. Sometimes we organise public welfare activities such as an activity named 'A love letter to mother' to make everyone show appreciation and thanks to our mothers."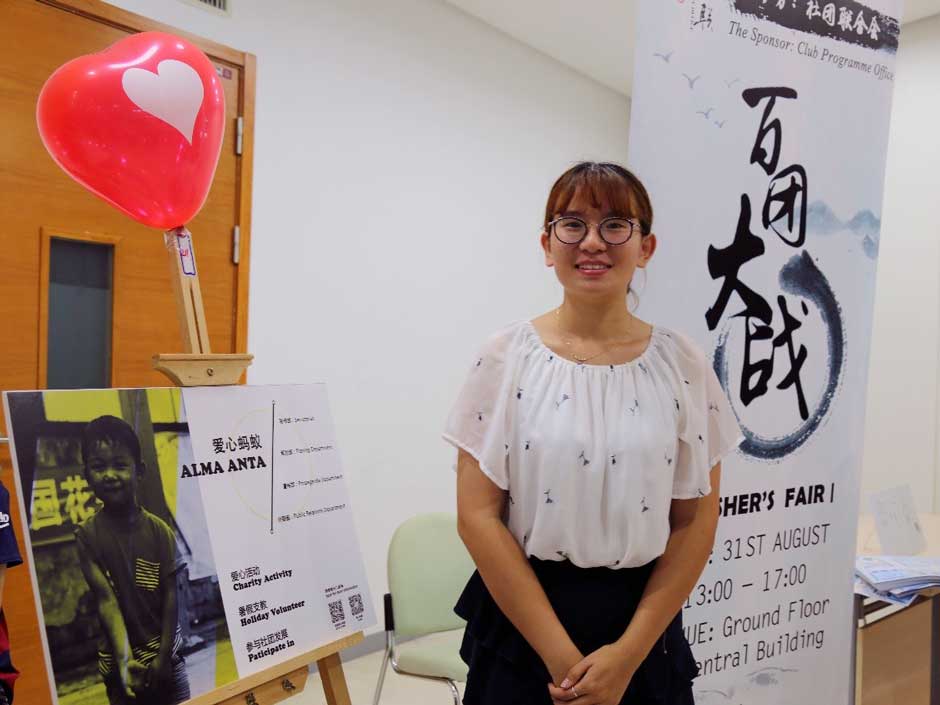 She hoped that freshmen can participate in public welfare activities and gain a better understanding of the concept of public welfare.
Xilu Luo (pictured below), the president of Language Partner Union, is another year-two student from the BSc Financial Mathematics programme. She explained that the club aims to pair international and Chinese students together, to enable them to practice Chinese and English speaking, learn Chinese culture, make Chinese friends and build a bridge between Chinese and international students for mutual learning.
Lai Jiang from the BSc Economics and Finance programme introduced the "Chinese Bridge" activity in the last semester for new students. This event attracted many international and Chinese students and was a catalyst in establishing friendships between them after the game.
Sibo Wang (pictured below), the president of the Aquatics Sports Association, from the BSc Economics and Finance programme said that their activities include swimming (with free training by coaches from China and Malaysia), canoeing in Xietang Street and dragon boat racing on Jinji Lake.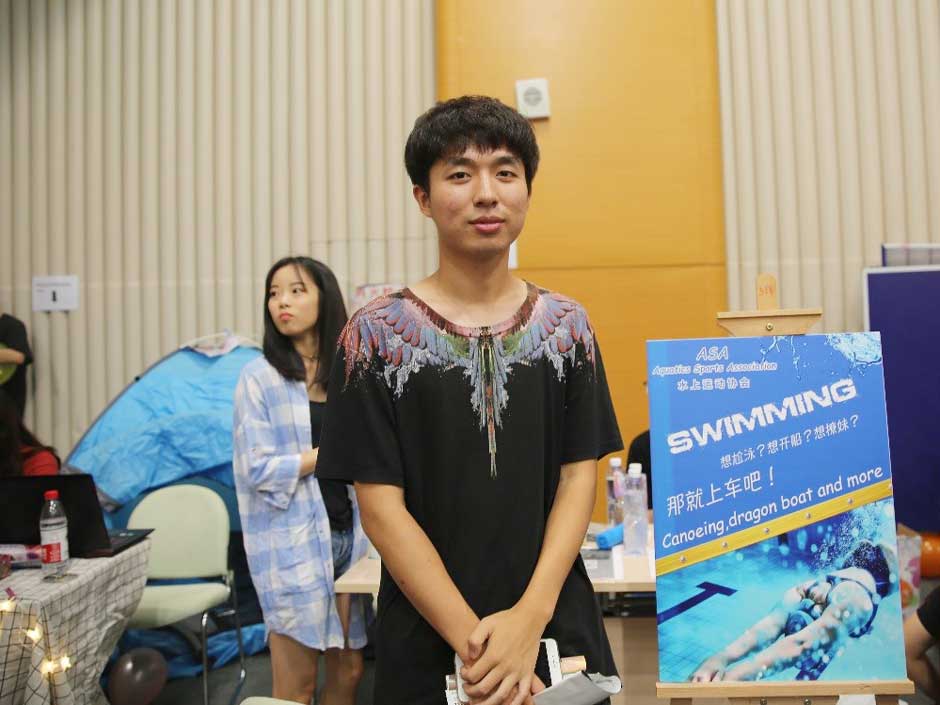 Nathaniel Kammer, an exchange student from the University of Sydney, joined ASA as he wanted to make more Chinese friends, learn Chinese culture and improve his swimming skills.
A mini-golf test stadium in front of the Golf Club was a big attraction. Su Wu from the BA Accounting programme explained that members of the Golf Club practice outdoor each Wednesday for free with two coaches responsible for training from the UK and USA.
Jingsong Li (pictured below), the president of the Student Media Centre, is a year-two student from the BA Accounting programme. He said: "The Student Media Centre is the only official student media organization and also one of the alliance members of China University Media Union (Jiangsu).
"The Student Media Centre takes part in different kinds of activities, it is able to develop students' interests in the media and exercise their interpersonal skills. It is helpful for students who study media and communication as well.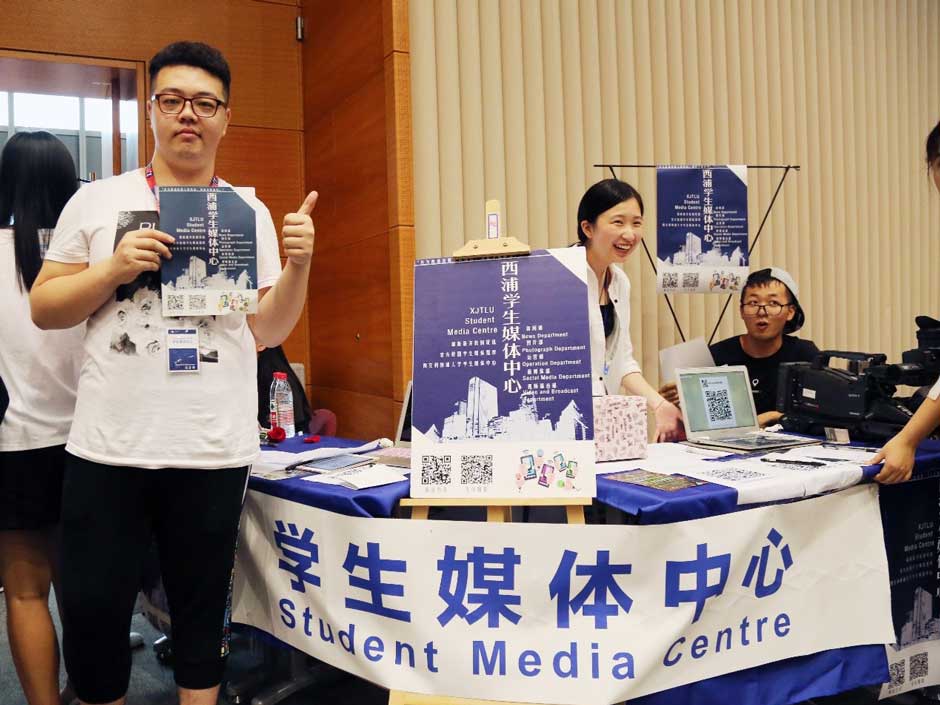 Qi Yu, a first year student from International Business School Suzhou at XJTLU, joined the English Drama Club. He said: "I intend to exercise my English speaking skills through performing in English drama. I am full of expectations of entering this club and hope to integrate into the campus life and meet more friends."
(translator: Yanzi Wu, editors: Jing Wang and Jacqueline Bánki, photos by Dan Zhu and Xiaoxi Zhao)