Three Year Four architecture students from Xi'an Jiaotong-Liverpool University presented footbridge design proposals for a site in Berlin at the prestigious Footbridge2017 conference.
Taking place every three years, the event was hosted by the Technical University of Berlin, Germany. Providing an interdisciplinary forum for practitioners, researchers and educators, the conference this year called for not only academic papers but also for bridge design proposals for given sites in Berlin.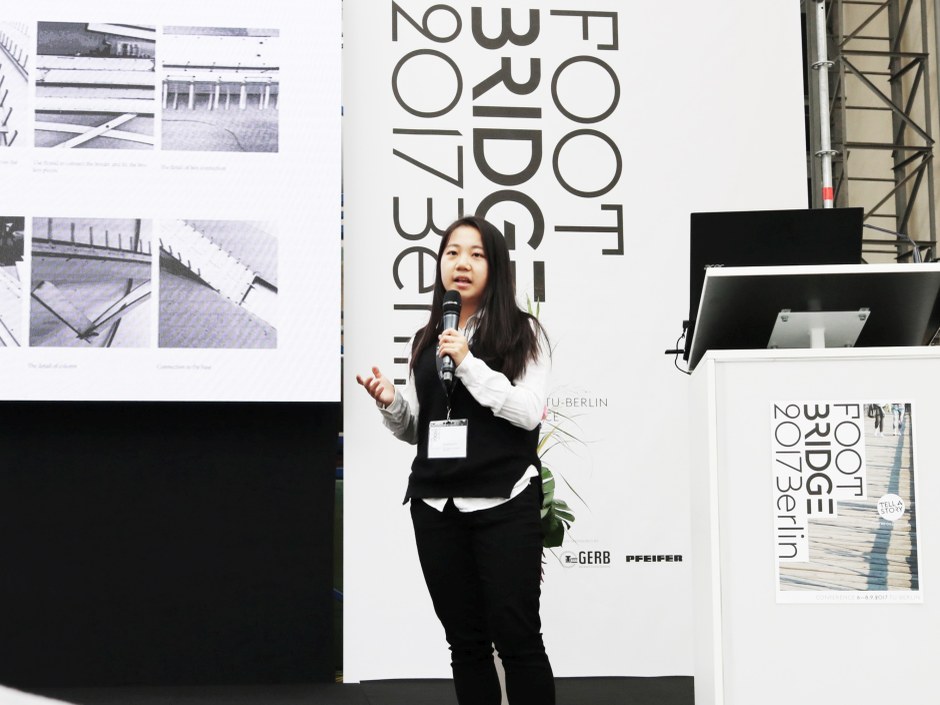 Making use of this unique opportunity as a part of structural design education, a third year module on structural design at the Department of Architecture at XJTLU, coordinated and taught by Associate Professor Christiane M. Herr in the spring of 2017, was aligned with the conference.
"As part of the structural design module, students designed a footbridge for the Berlin suburb of Moabit," explained Professor Herr (pictured below). "At the end of the module, the most promising three students' proposals were selected by a team of tutors and submitted to Footbridge2017.
"To the delight of the students, all three proposals were accepted for presentation and discussion at the conference," she said. "In addition, proposals were included in a dedicated book collecting all submitted bridge proposals, titled 'Footbridges for Berlin'."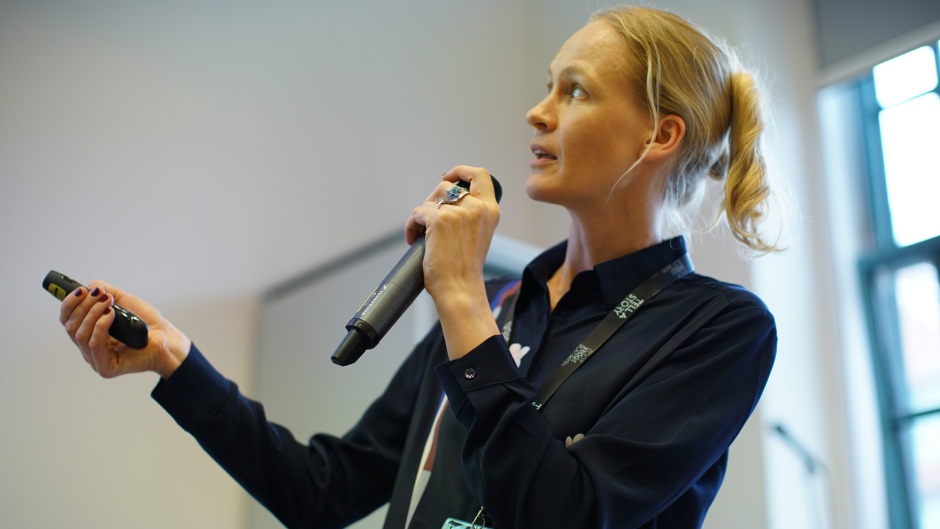 A conference paper, authored by Professor Herr and submitted in parallel to the students' proposals, detailed the research-led teaching approach employed in the module. The paper, entitled 'Teaching Architects to Design Pedestrian Bridges', was also presented at the conference with the support of the XJTLU Teaching Development Fund.
"Footbridge2017 encourages interdisciplinary and collaborative approaches to design between architecture and engineering," said Professor Herr. "This approach is widely recognised in Europe and beyond as a key ingredient in high-quality built environments. Future professionals in both architecture and engineering will increasingly rely on collaborative design competence," she said.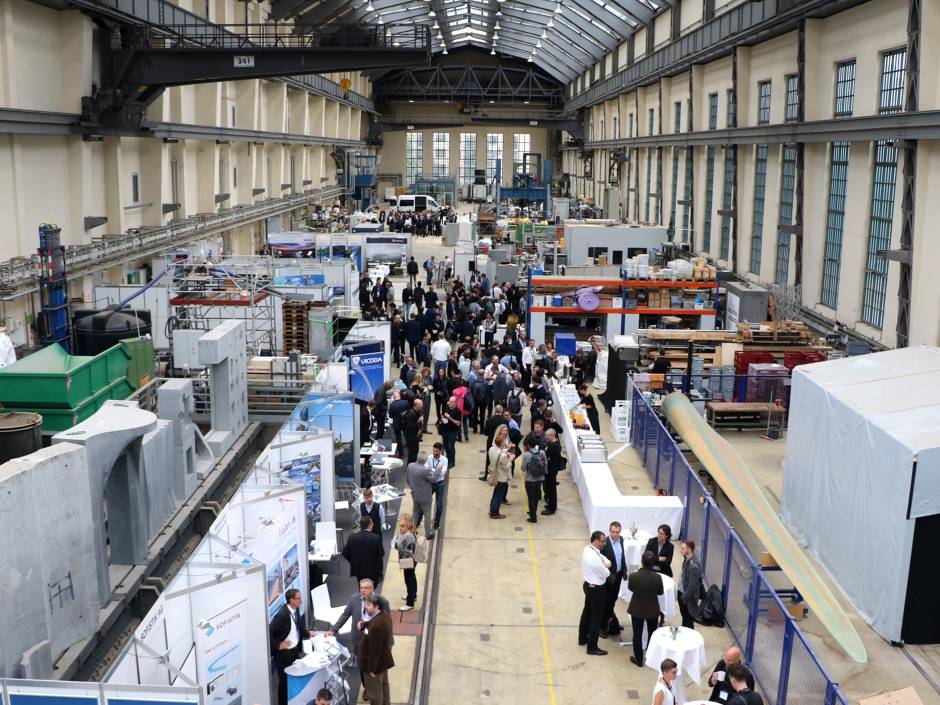 Professor Herr explained that by integrating context, technical requirements, structures, users, and materials, footbridges exemplify 'Baukultur' – a German notion describing a culture of building that recognises bridges not only as physical objects, but also as metaphorically bridging gaps and bringing people together. In the context of architectural education, bridge design thus offers a rich platform for learning.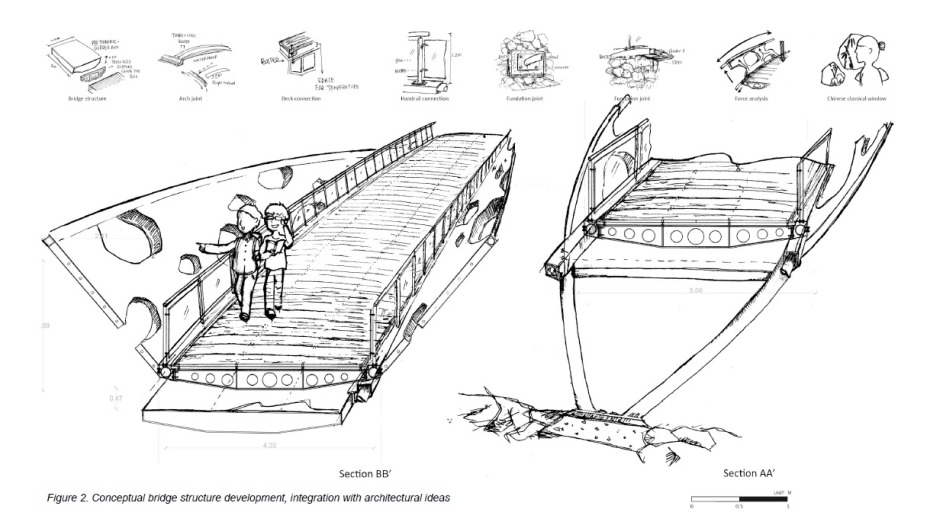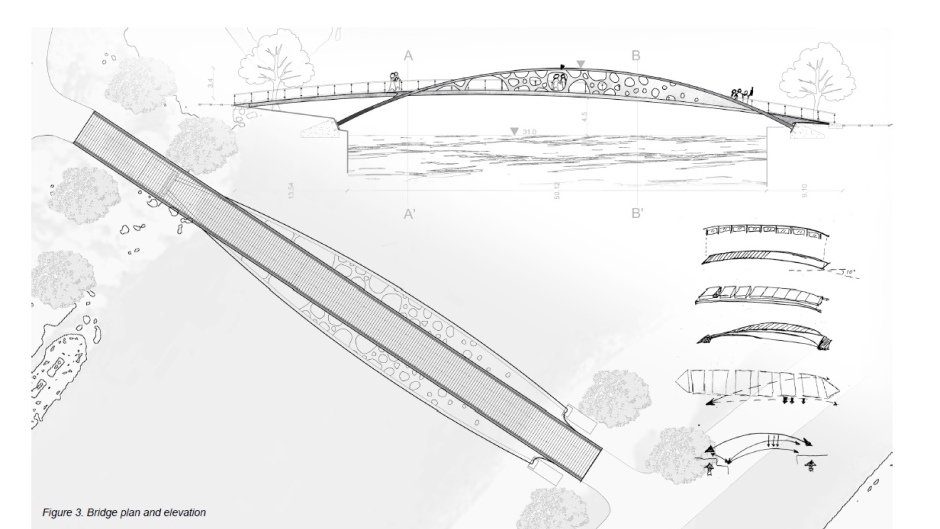 Above: footbridge design images by Zhuoying Wu
At Footbridge2017, bridge design proposal presentations enabled participants from various backgrounds ranging from experienced engineers to novice architecture students to meet and have discussions. The three participating XJTLU students, Hanzhi Gao, Zhuoying Wu and Yifei Huang, remarked on the strong motivational boost they experienced developing and presenting their bridge proposals to top international experts in the field.
"Although we are undergraduates, the things we tried were still appreciated by those top experts," said Zhuoying Wu. "The point is that we should always be brave and never stop challenging ourselves."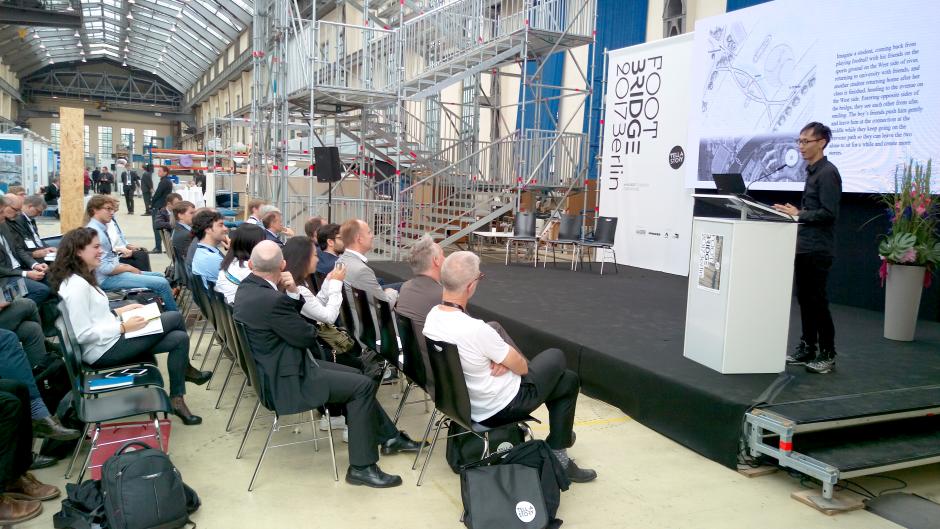 Professor Herr, who won an XJTLU award for Most Innovative Teaching Practice earlier this year, said that from the perspective of research-led teaching, long-lasting learning derives from students' ownership of the learning process, where goals are developed and achievements made based on individual aspirations rather than on marks.
"Student participation in the prestigious event encourages and inspires not only students, but also the continuation of the experimental, applied learning-focused teaching approach," she said.
Professor Herr noted that with the attention raised by students at the conference new collaborations with well-known firms are possible for the coming year. She added that as a next step students will be invited to develop new ideas for footbridges in Suzhou.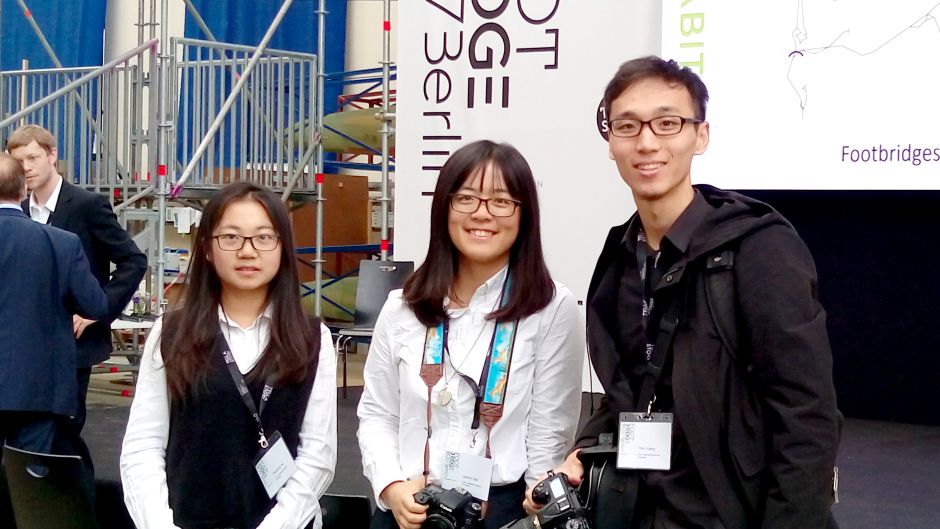 edited by Danny Abbasi; photos by Hanzhi Gao, Christiane Herr and Fiona Castineira.