Attendees were impressed at this year's Learning and Teaching Colloquium, organised by the Academic Enhancement Centre at Xi'an Jiaotong-Liverpool University, where an abundance of new technologies and innovative educational practices were shared.
The two-day event featured debates with live on-screen texting contributions from the audience, an expanded showcase of educational technologies, and innovative learning and teaching ideas presented and discussed in an increased number of workshops.
In a final celebration of educational achievement, awards were presented to colleagues from across the University who had championed learning and teaching innovation over the previous 12 months.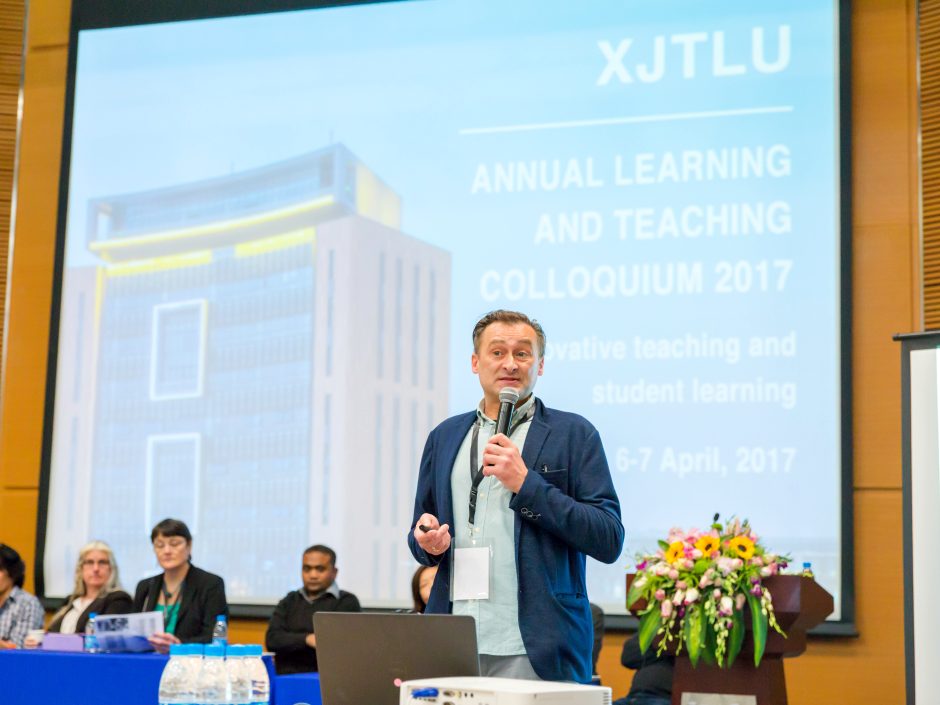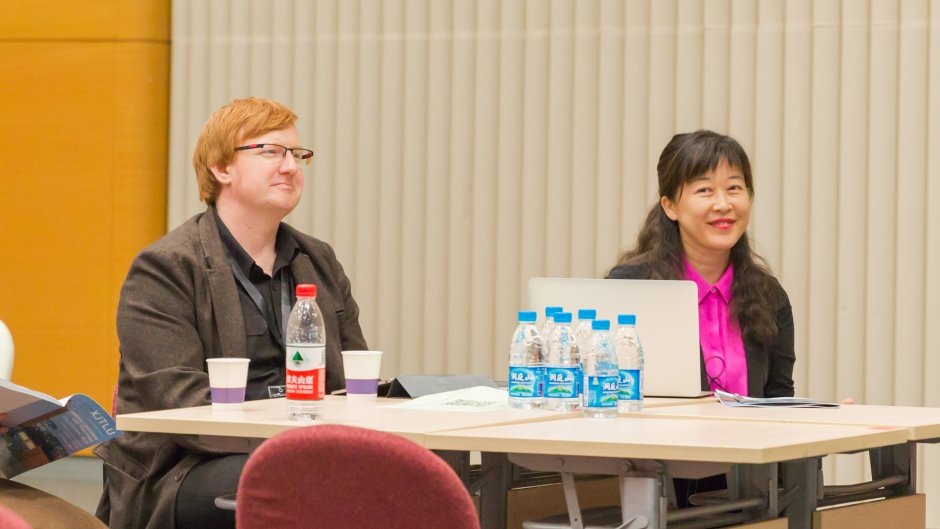 Guests from the University of Liverpool attended the colloquium, including learning technologist Alexander Spiers and Chinese culture and language advisor Anna Chen (pictured above, left and right).
Attendees from University of Nottingham Ningbo China, East China University of Science and Technology, GIST International College/Staffordshire University, Central South University, Soochow University and Huaiyin Normal University also joined the event to share their own unique practices and to embrace XJTLU's culture of learning and teaching.
OPENING DEBATES
The colloquium was introduced with opening debates that set the context for the following two days, establishing some overarching themes to inform and stimulate subsequent discussions.
With Janet Thistlethwaite, Director of the XJTLU Centre for Academic Affairs as chairperson, academics from different disciplines were asked to argue for or against various motions related to higher education, bringing perspectives derived from their own areas of expertise and sparking vibrant discussions among the panel.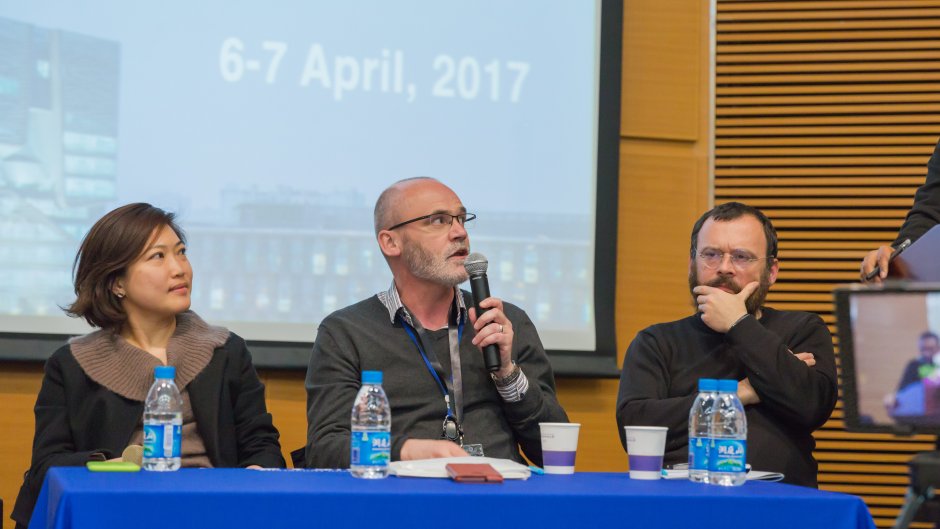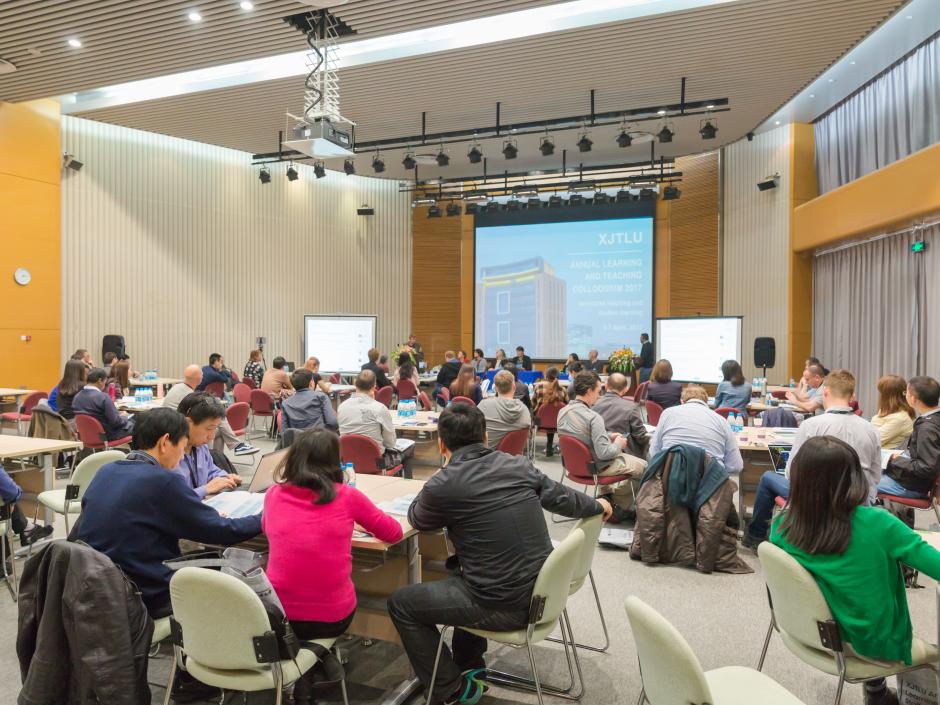 The audience of attendees were encouraged to participate in the discussion via their mobile phones and a live chat display of their text messages, as well as through spoken questions and comments.
Theodoros Dounas from the Department of Architecture argued for the motion: 'The future of higher education is online and robots will replace teachers', and Vijayakumar Nanjappan from the Department of Computer Science and Software Engineering opposed it.
"A lot of teaching and learning already happens online," argued Theodoros, "and it is in the best interests of universities to change the way they are structured and develop this to the point where teaching is entirely automated, allowing academics to focus on their research."
"Robots will never replace human teachers," countered Vijayakumar. "Classrooms may not be the same, but technology can only assist the work of a human teacher who must be there to guide the students."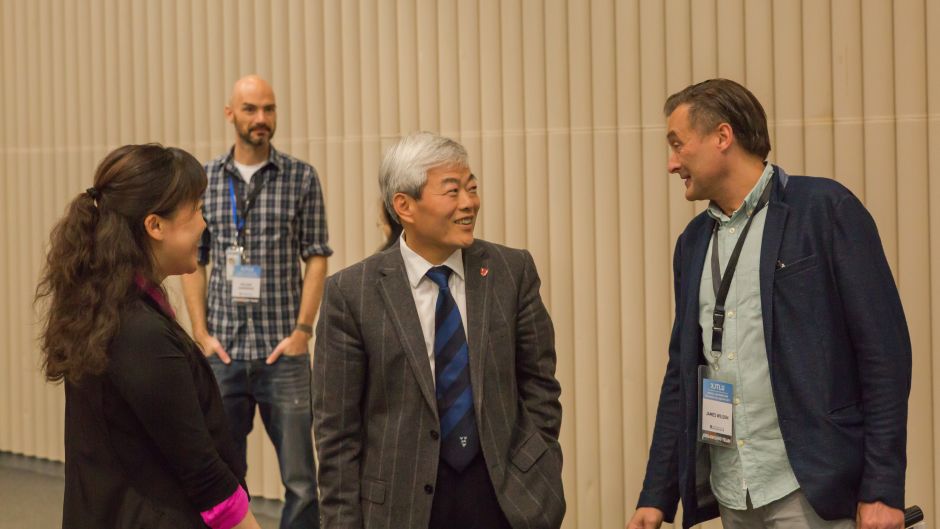 Professor Youmin Xi (pictured above, centre), Executive President of XJTLU, posted comments during the debates on microblogging site Weibo stating that he is optimistic about the ability of universities to continue to offer unique learning experiences despite technological developments.
Opposing the motion 'Higher education is ill-equipped to drive innovation', Professor Adam Cross from International Business School Suzhou at XJTLU gave a plethora of examples of how universities can lead innovation:
"In term of research, universities provide campuses where people can meet and work together with experts and specialists in their fields, creating synergies that otherwise wouldn't happen, and enabling research unshackled by profit motives," he said.
Professor Cross pointed out that companies like Google and Hewlett Packard were formed by people who met at university, and defended the unique position of universities to pursue 'blue sky' research, citing the work of the National Graphene Institute at the University of Manchester as an example.
"In terms of teaching," Professor Cross continued, "universities are ideally placed to meet market demands for graduates with creative problem solving, leadership, and communication skills."
Other contentious motions to be proposed and opposed during the lively debates included, 'The purpose of higher education is to prepare a future workforce', and 'Higher education is a product rather than a social good'.
TECHNOLOGY SHOWCASE
A showcase of educational technologies was introduced at last year's colloquium, and was complemented this year with how-to demonstrations of equipment from the AEC's Digital Learning Resources Hub.
This part of the colloquium, which AEC Director James Wilson likened to 'speed dating', enables participants to be updated on uses of technology in teaching at XJTLU. Colleagues presented their work at several booths, with attendees circulating around the booths in 10-minute intervals, with additional time for interaction and questions.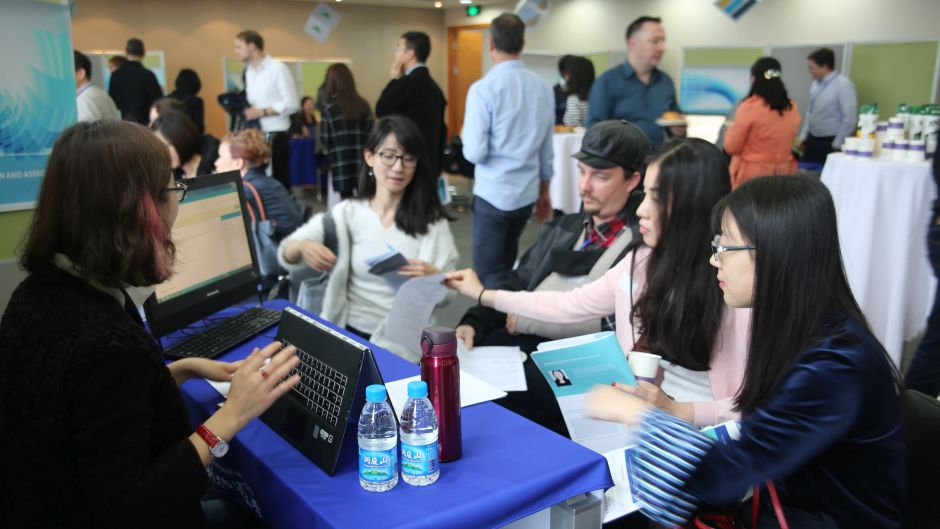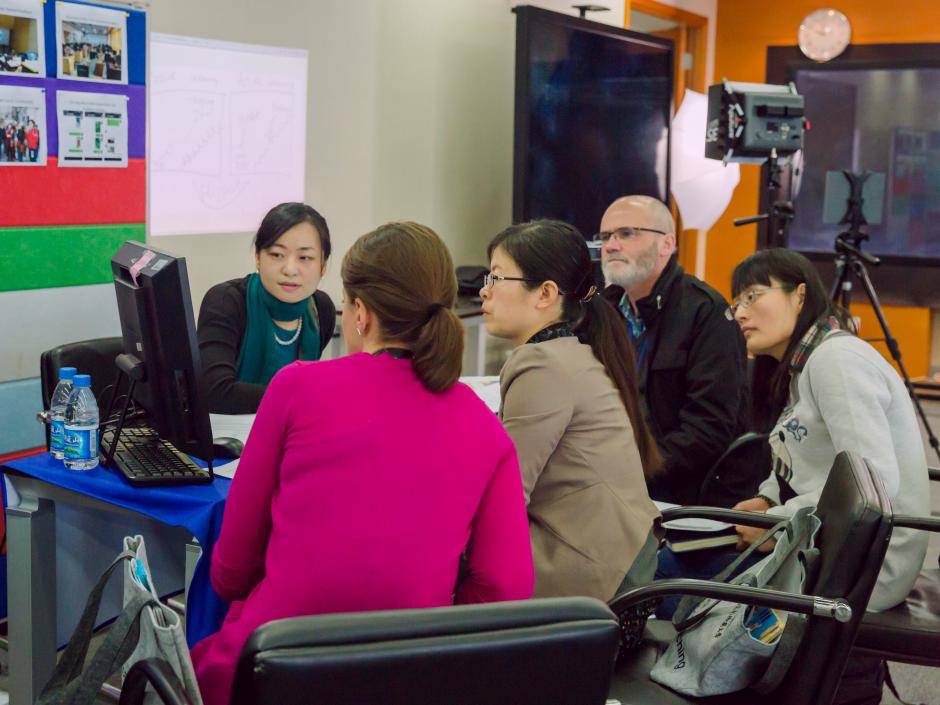 Some of the innovative uses of technology presented at the booths included: using podcasts for sharing, reflection and assessment; flipped classroom-style video resources; online quizzes; and facilitating in-class collaborative activities using Padlet.
Additionally, AEC educational technologist Roland Sherwood announced that lecture-capture video technology is being tried out in selected lecture halls and will soon be available in several others across campus.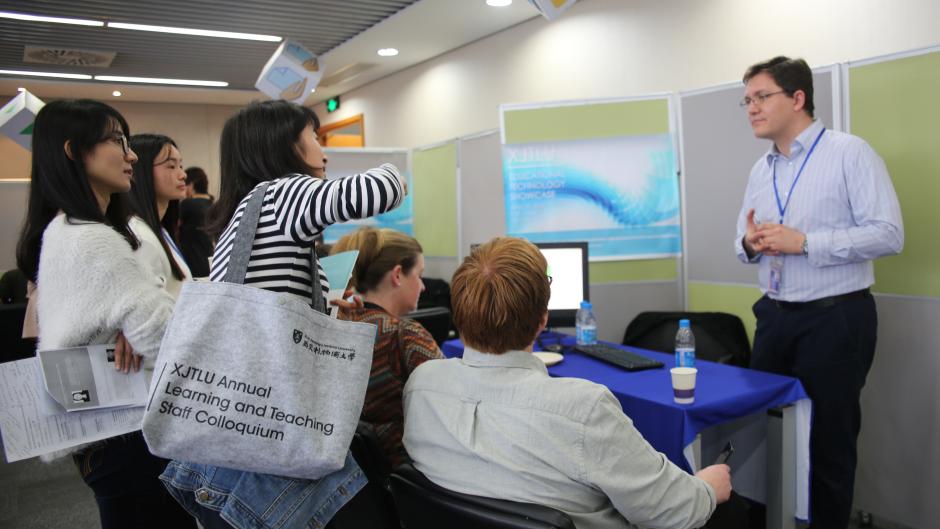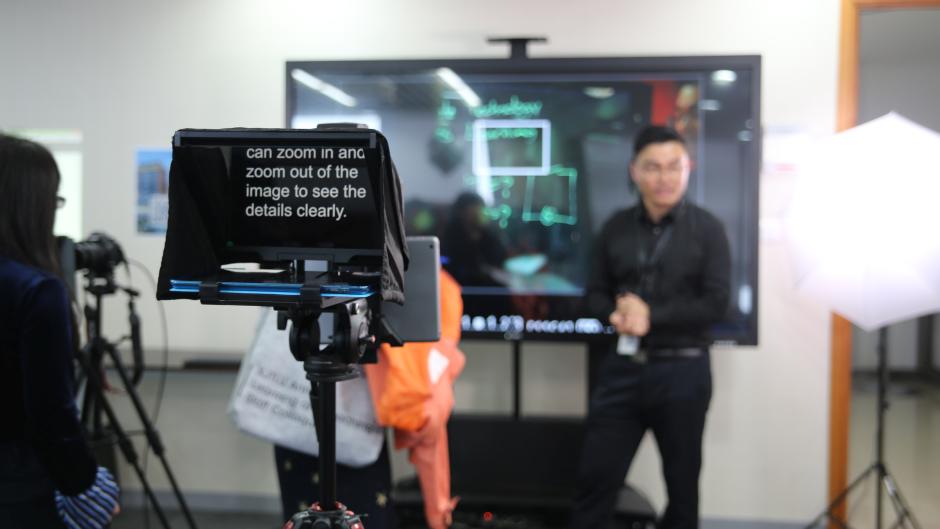 PRESENTATIONS
There were two days of parallel sessions amounting to 33 presentations on a variety of topics. Boldness and innovation were encouraged, with a diverse range of colleagues sharing examples of good teaching and learning practice from within their own academic contexts.
Anna Chen from the University of Liverpool praised the presentation by Halis Sak (International Business School Suzhou) and Henk Huijser (AEC) on team-based approaches for engaging students through technology.
Kevin Prachan, a PhD candidate from Soochow University writing a thesis on intercultural competence development in foreign language education, said the presentation by Sophie Sturup of the Department of Urban Planning and Design on 'Educating for Transformation' helped to enhance the theoretical framework for his own study.
There was a presentation by Dr Beatriz Carillo Garcia from the Department of China Studies on Otto Scharmer's Theory U, during which she proposed the creation of ULab projects at XJTLU wherein students and academics would collaborate online with participants from many other universities. Several colleagues stated their interest in the endeavour.
Alexander Spiers from the University of Liverpool gave a presentation on how universities can best adopt systems for e-submission and electronic marking such as Blackboard Assignment, and Turnitin, which is currently in use at XJTLU.
TEACHING AWARDS
At the close of the colloquium, awards were presented by XJTLU Vice President André Brown to teaching staff from across the University who had exemplified the qualities of innovative learning and teaching practice.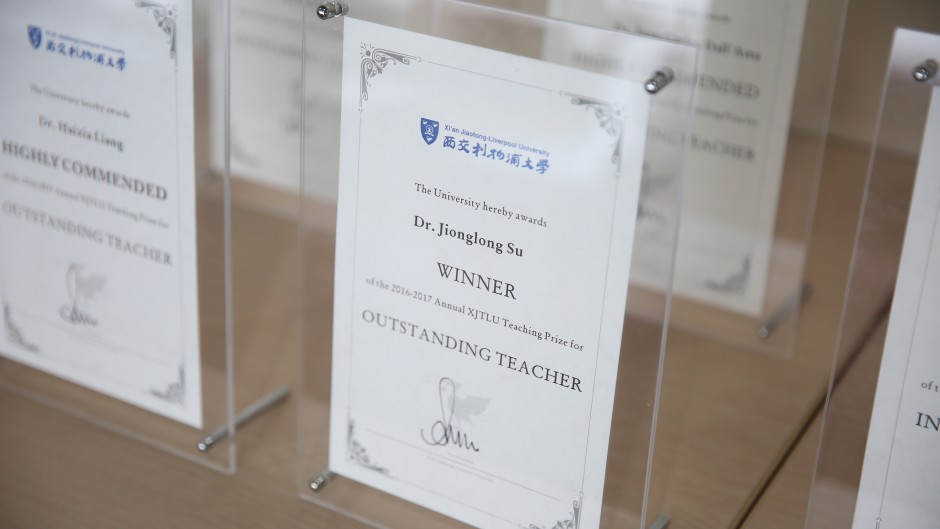 Lixian Qian from International Business School Suzhou and Jionglong Su from the Department of Mathematical Sciences were awarded 'Outstanding Teacher', with Haxia Liang (also from Mathematical Sciences) and Juan Carlos Dall'Asta from the Department of Architecture highly commended.
Christiane Herr (pictured below, right) of the Department of Architecture, who tasks her students to design cardboard bridges as an applied learning activity, was the winner of the award for Most Innovative Teaching Practice. Jessie Cannady from the Language Centre at XJTLU, who made a presentation during the colloquium about 30-day writing challenges for students, was highly commended in this category.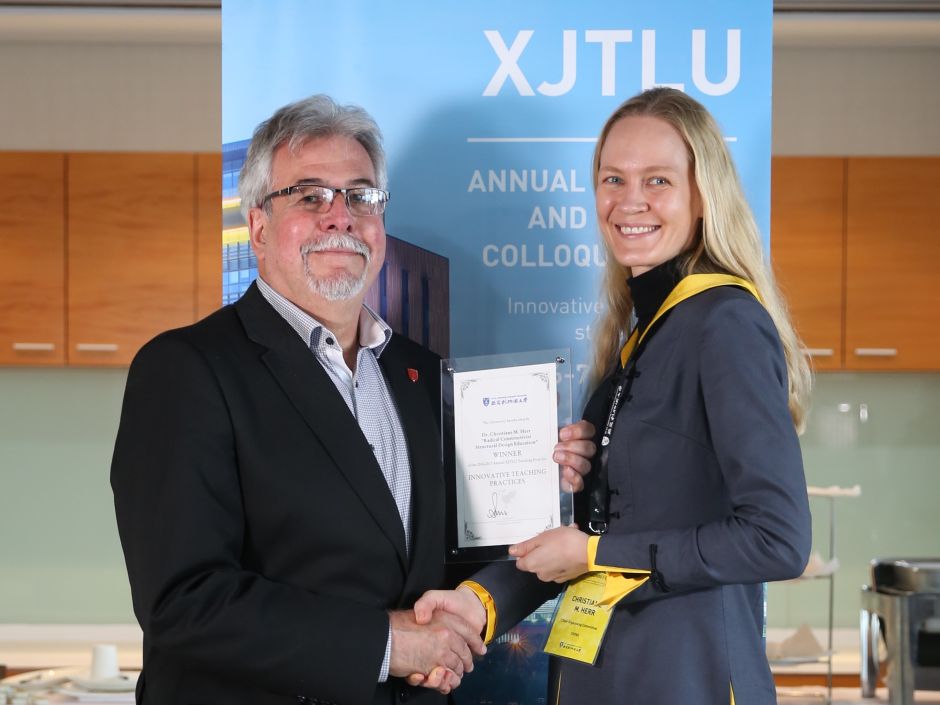 Vijayakumar Nanhappan from the Department of Computer Sciences and Software Engineering was the winner of the 'Outstanding Teaching Assistant or Laboratory Technician' category, and Tong Ji of the Department of Chemistry was highly commended.
Tong (pictured below), who has been a lab technician in the Department for the past three years, was praised by Dr Graham Dawson for the additional support she offers students.
"I can understand the questions our students have because I was there before," said Tong. "As an undergraduate when you start doing experiments you don't really understand the procedures or why certain steps are necessary, so I help to clarify those things and support the students," she said.
"We also try to encourage students that it's OK to make mistakes, and that we can learn from our mistakes," she added.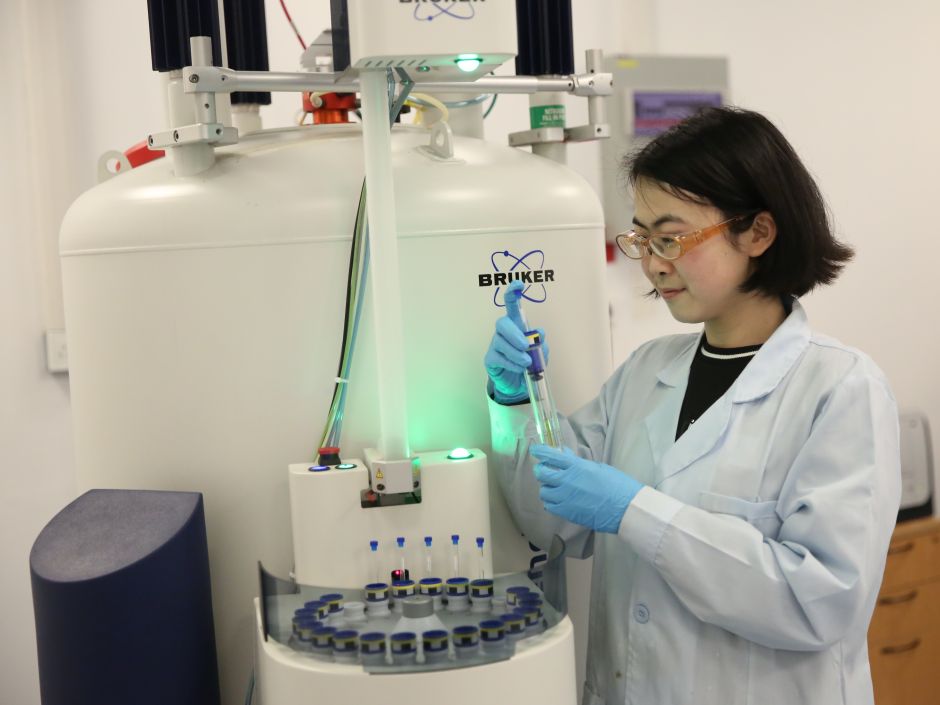 THE ACADEMIC ENHANCEMENT CENTRE AT XJTLU
The Learning and Teaching Colloquium has been held annually at XJTLU since 2009 and is organised by the Academic Enhancement Centre. The AEC explores new models of higher education, supporting and enhancing best academic practice in learning, teaching and research activities both on- and off-campus.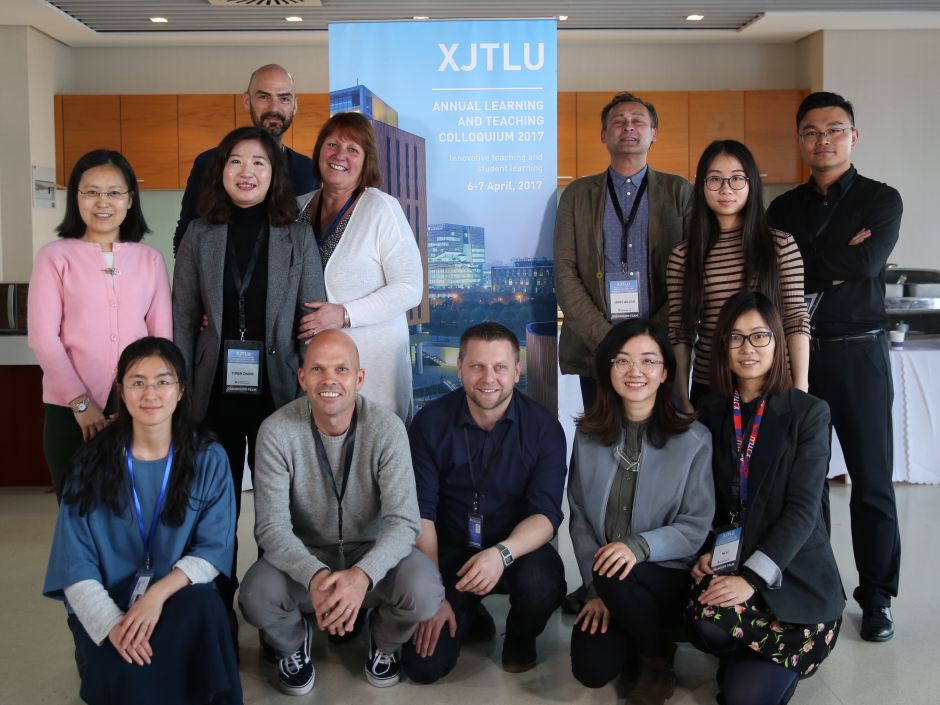 The annual Colloquium brings together teaching staff from across the University and beyond who are interested in continuously improving their academic and teaching practice by keeping up with the latest developments in education and technology.
Other activities performed by the AEC include the Postgraduate Research Development Programme to help PhD students enhance their skills, training for teaching assistants, and various programmes for the ongoing professional development of teaching staff at XJTLU.