A job fair for overseas returnees was held in Shanghai to provide opportunities and set up a communication platform for Xi'an Jiaotong-Liverpool University alumni.
The 2017 "Shining with Shanghai" was the first Overseas Returnee Job Fair co-organised by 35 alumni associations from eight overseas countries, including alumni associations of XJTLU, Oxford, St. Andrews, Purdue and Edinburgh. It attracted over 250 XJTLU current students and alumni.
More than 50 enterprises representing the industries of finance, real estate, automobile, internet and education from China and abroad participated in including Nielsen, Bosch, Danaher Motion, Lansha LTD, CreditEase and the U.S Embassy in China. HR managers from these diverse enterprises were impressed by the positive attitude, confidence and creative thinking of XJTLU students and alumni.
Fan Yang (pictured below), Year Four student from International Business School Suzhou at XJTLU, plans to get a job right after graduation. He had internship experience in Bosch and also received career guidance from his external mentor. He submitted his resume to many enterprises and met some HR managers during the job fair.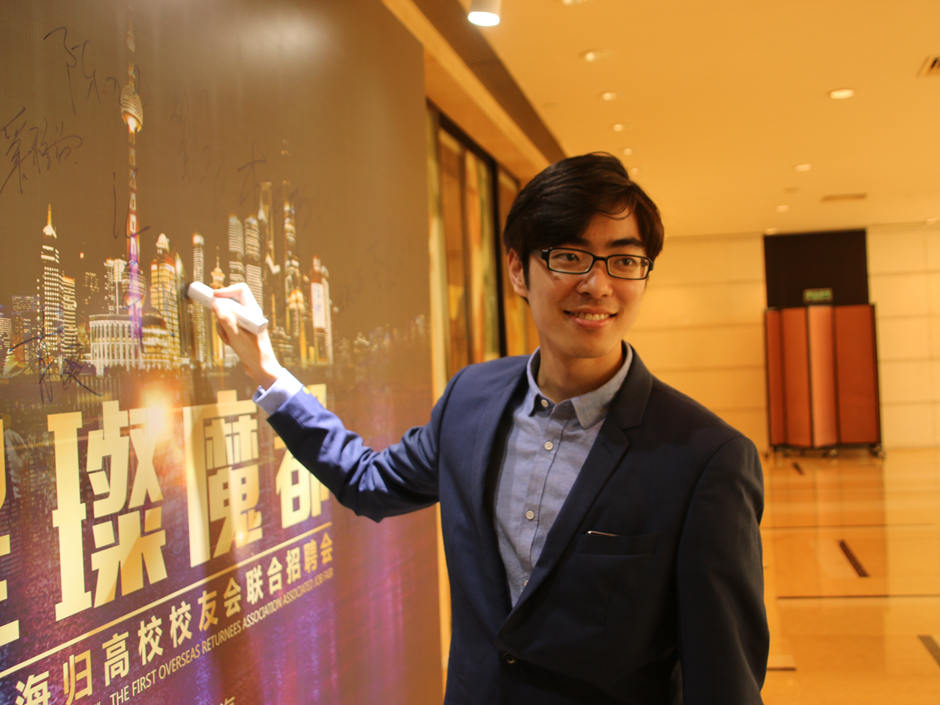 Yanan Zhang and Binyu Hu, Year Two postgraduate students studying the MSc Financial Mathematics programme, valued the opportunity of face-to-face communication with senior managers and HR managers from companies. They both said that that more career fairs and communication with alumni on campus would be useful for current students and alumni.
Yan Li (pictured below), the recruiting manager from JiangLing Motors Co. Ltd., said that over half of the resumes came from XJTLU and said XJTLU students are "Confident, show good at communication skills and are positive".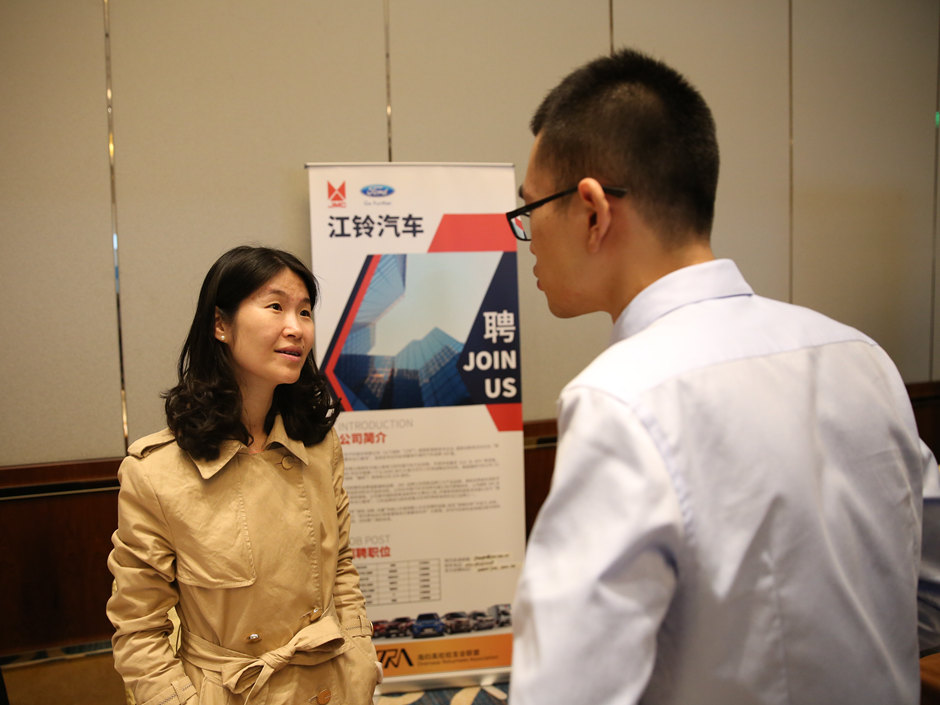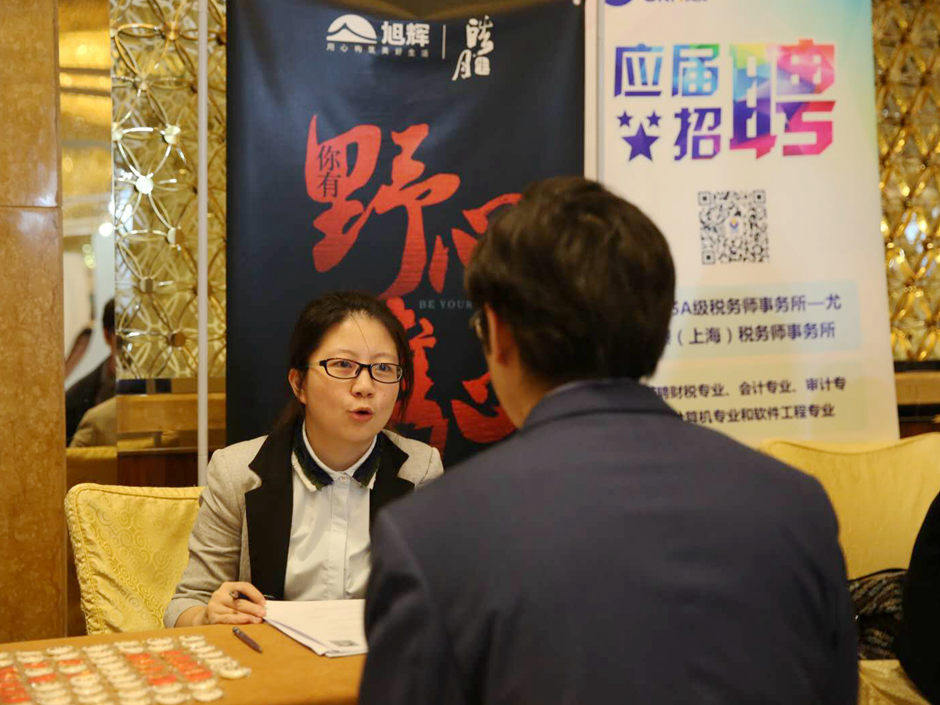 Xing Ji (pictured above), project manager of CIFI Group "Haoyuesheng" marketing management trainee project, said that they already recruited XJTLU graduates, like Xiaofan Wang who graduated from the BEng Civil Engineering programme in 2017, and during the past years they have all performed well and met the requirements of their roles.
"XJTLU graduates showed their creative thinking, open-mindedness and diligence in the real estate industry which is a high pressure and fast working pace industry," she added.
Jiefu Chen (pictured below second from the left), one of the planners of this job fair and founder of XJTLU Alumni Association Shanghai branch, stated that the purpose of an alumni association is not only for "gathering together", but also for providing career guidance and life service for alumni groups from the same institution – XJTLU and the most important and urgent part of all guidance and services is solving career pursuits.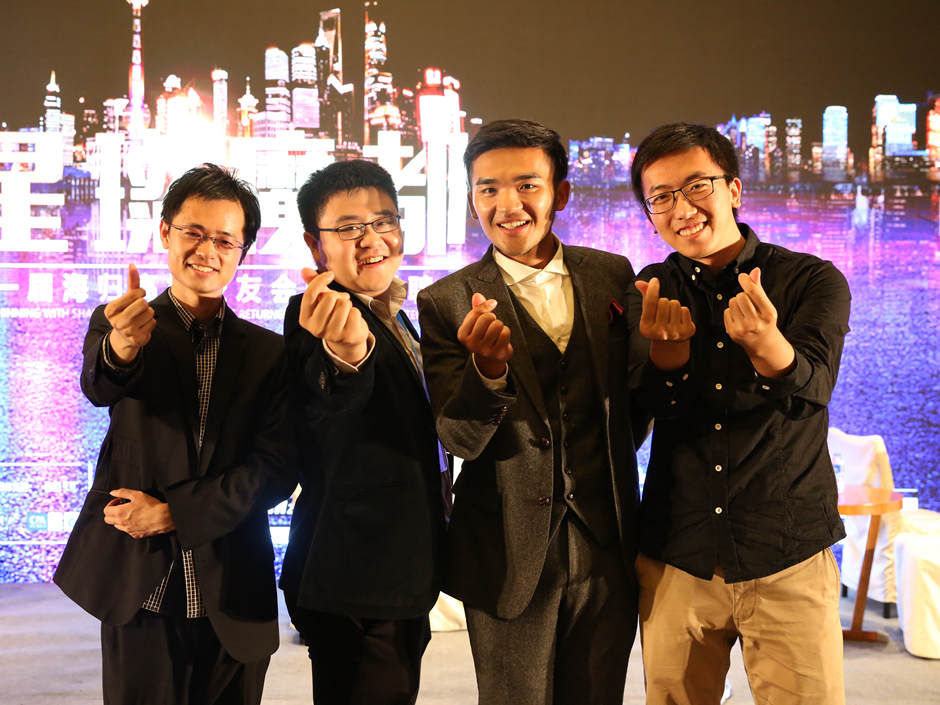 By Luyun Shi, translation by Guojuan Wang, edited by Jacqueline Bánki
Photos by Zhuang Fang & Shaoqin Li