Several artificial intelligence-related events were held at Xi'an Jiaotong-Liverpool University under the banner of 'AI Week' to highlight research accomplishments in this area and to promote research collaboration and knowledge-sharing within the University and beyond.
"Artificial intelligence (AI) is a burgeoning industry because it increases the efficiency and precision of tasks through machine learning," explained Professor Eng Gee Lim, dean of research and graduate studies at XJTLU. "With humans able to accomplish more work in less time they will be free to explore other domains."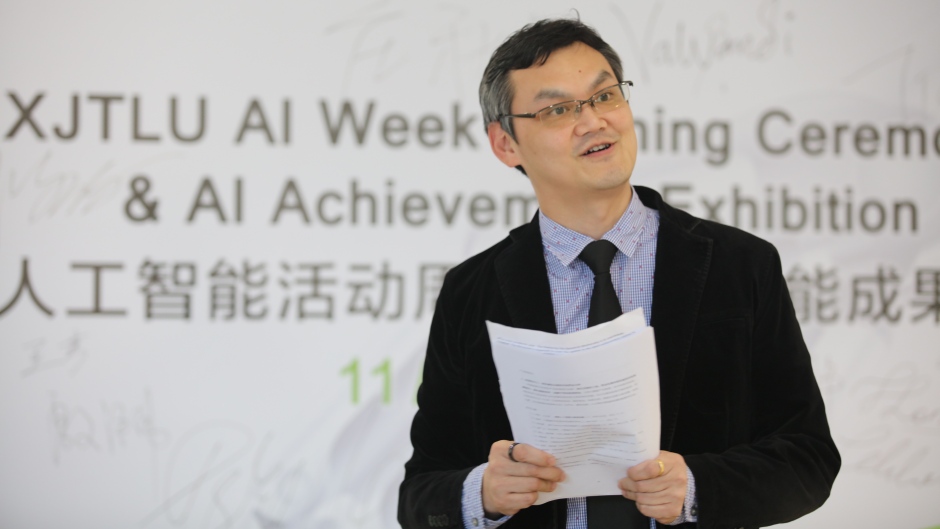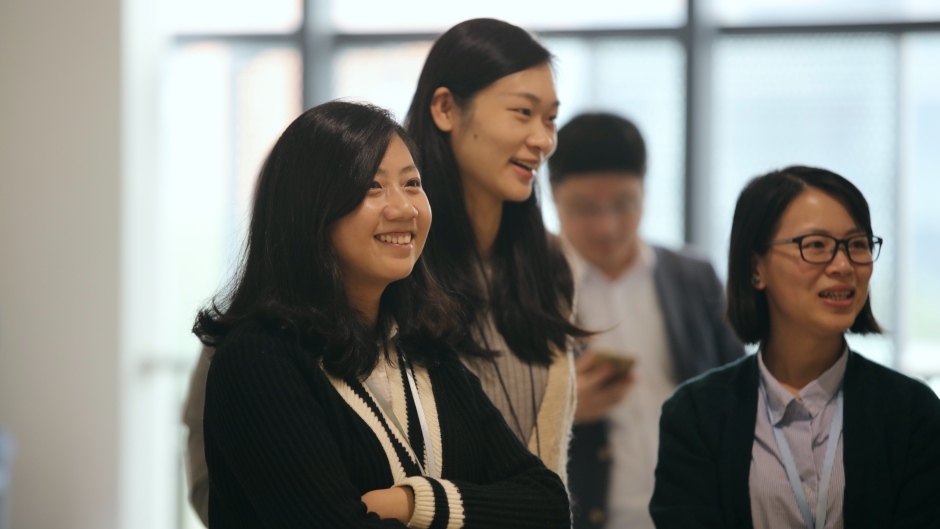 XJTLU AI Week began with an opening ceremony that took place in the International Research Centre on the University's South Campus. Professor Lim gave a welcome speech in which he set the context for the week of events:
"The concept of artificial intelligence originated in the 1950s but we couldn't understand its true importance at that time," he said. "Now, along with big data and cloud computing, AI is penetrating every aspect of industry and commerce, improving efficiency and convenience."
An exhibition of posters was on display highlighting the achievements of XJTLU researchers on topics involving AI and was open throughout the week to promote awareness of AI-related research taking place at the University.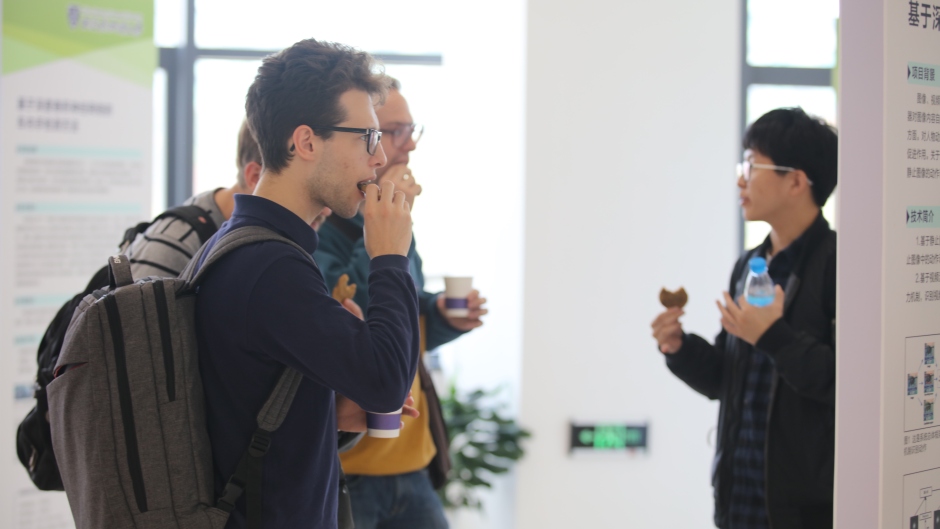 On Wednesday, an event themed around AI and artistic creation brought together staff and students from various departments to showcase their own research projects and discuss potential collaboration opportunities in AI research.
"'Research Wednesday' is a regular activity we organise," said Shuyuan Tian of the Research Administration Office at XJTLU. "We aim to enhance communication among academic staff through the sharing of experiences and insights and to promote discipline integration," she said.
One of the projects showcased was a virtual reality (VR) video game developed by students under the supervision of Dr Hai-Ning Liang of the Department of Computer Science and Software Engineering.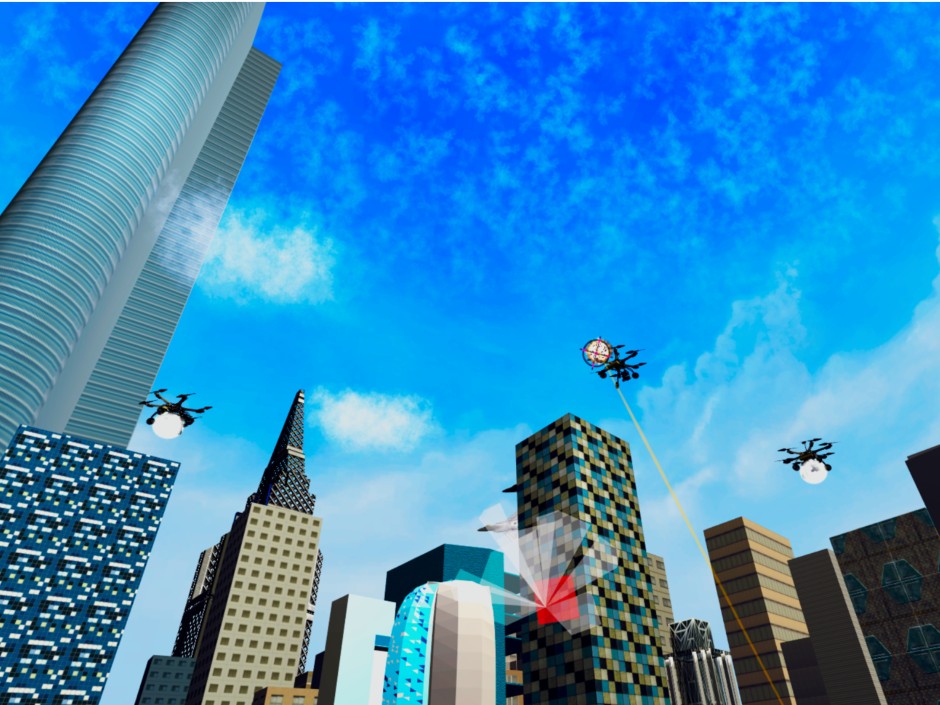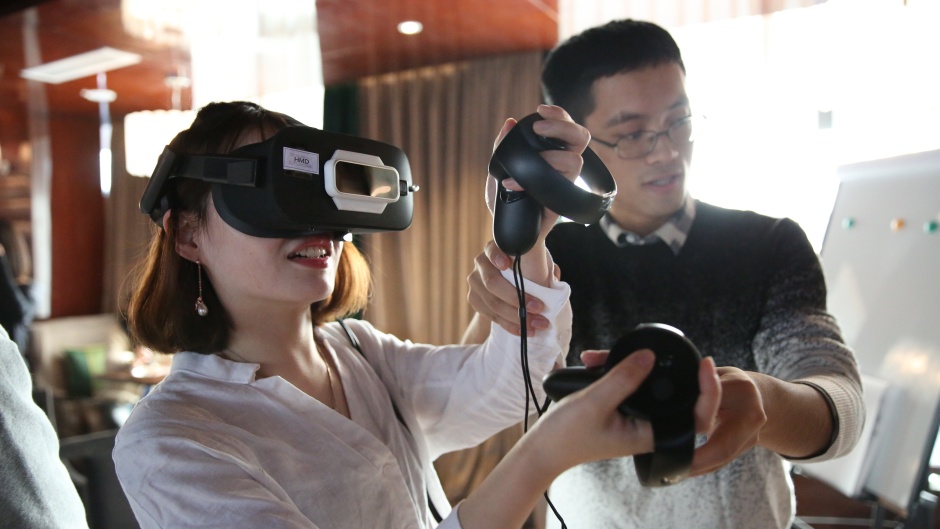 Difeng Yu (pictured below), a Year Four student on the BSc Information and Computing Science programme, explained more about the game and the '3DWedge' visualisation technique that began as a SURF project last summer:
"In VR gaming, players are often required to search and locate nearby targets or objects in a 3D environment," he said. "However, many targets can reside outside of the players' view or be occluded by other objects, such as buildings. To help users see off-screen and occluded targets, we developed '3DWedge', a visualization technique which conveys direction and distance information of targets in head-mounted display 3D virtual environments."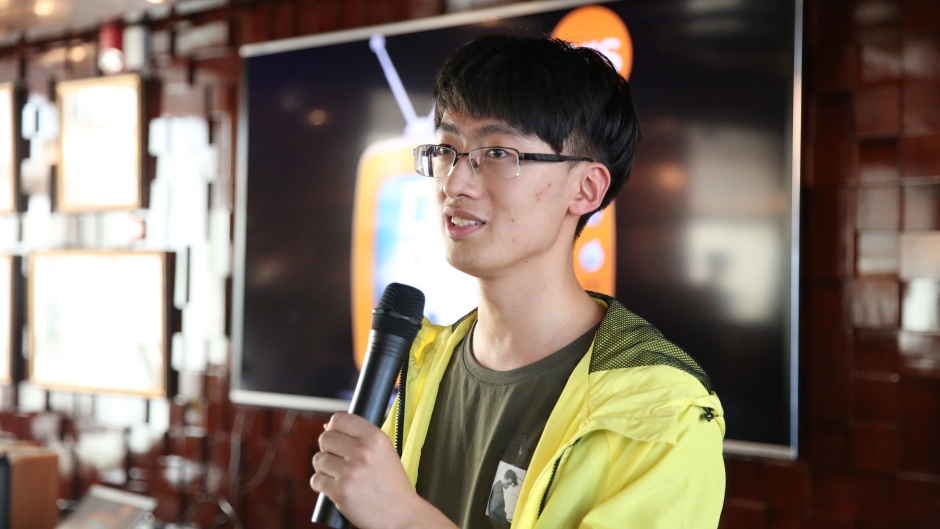 The team developed several visualisation techniques, and Dr Liang explained that they are working on integrating AI components into the system:
"We want the system to learn how users view and locate off-screen targets," he said. "The system will collect information based on a player's actions within the game and will automatically select the most suitable visualisation based on the player's preferences and the particular selection scenario he or she is facing."
Dr Liang will be talking about his VR projects at an upcoming W•E Talks event in the new X Bar venue on the University's South Campus.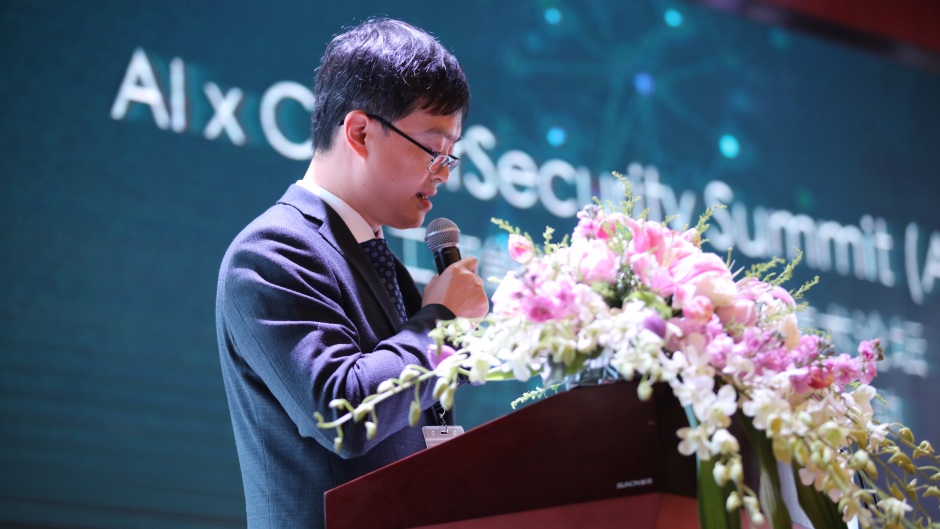 On Friday, the 'AI x Cybersecurity Summit' brought together top professionals from academic, industrial, and venture capital fields to exchange the latest ideas about technological developments in the fields of AI and cybersecurity.
The summit was organised in collaboration with the International Cybersecurity Datamining Society, the Unitec Institute of Technology, New Zealand, and the National Institute of Information and Communications Technology, Tokyo, Japan.
Speakers at the event included Paul Pang (pictured above), deputy director of High-tech Transdisciplinary Research at Unitec, Al Ross, counsellor for science and innovation with the New Zealand Ministry of Business, Innovation and Employment, and many other experts from academia and industry.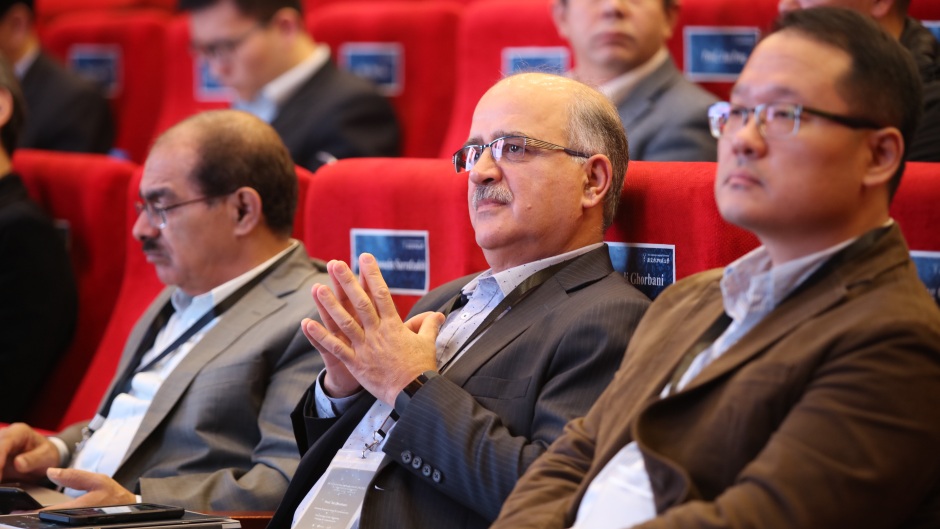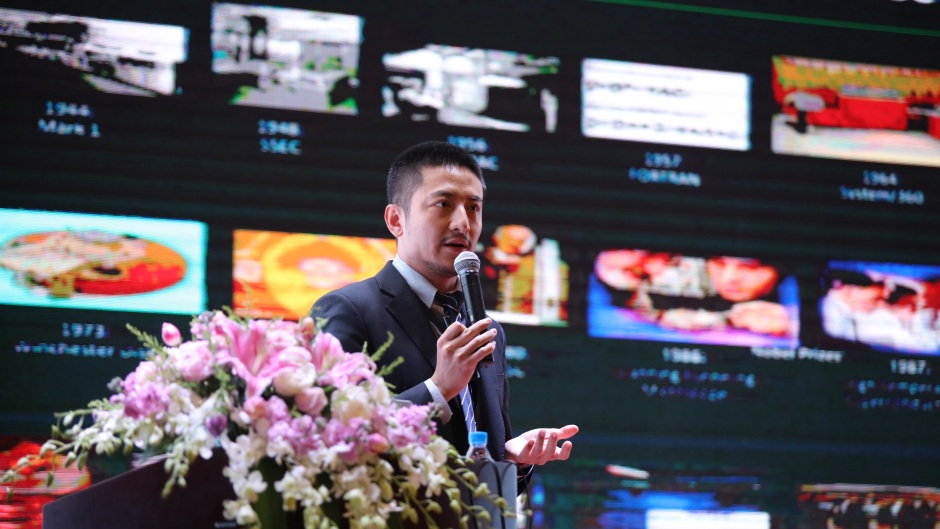 Dr Ningjiang Chen, senior program manager of the China branch of German optical systems manufacturer Zeiss, explained how AI can enhance cybersecurity to combat heightened threats due to 'Industry 4.0' developments:
"The so-called Fourth Industrial Revolution introduces a new age of connected, smart manufacturing, responsive supply networks, and tailored products and services," he said. "It also opens the door to malware, exposure of confidential data, and even large-scale manipulation of production lines. Thankfully, AI can provide vigilant solutions for threat detection and intrusion prevention."
XJTLU AI Week was organised by the Research Administration Office and the Graduate School Office in cooperation with the Department of Electrical and Electronic Engineering.
by Danny Abbasi; photos by Weiqian Zhang and Liping Tian; VR game image provided by Difeng Yu