An event to pair external mentors with Xi'an Jiaotong-Liverpool University students attracted nearly 200 mentors and hundreds of current Year Three and postgraduate students.
Professor Youmin Xi, executive president of XJTLU, welcomed attendees, saying: "External mentors are very important for the development of XJTLU. They assist in the development of students and help the University to realise its dream."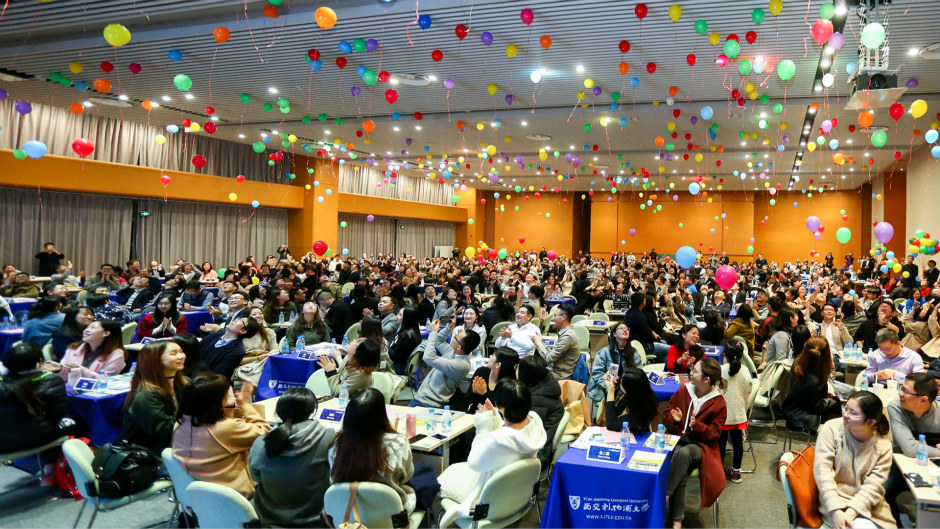 Professor Xi introduced the development history of XJTLU as well as the development strategy for the next decade. "Many students misunderstand the role of external mentors and think that they just help you to find a job or an internship. In fact, the value of external mentors is that you can discuss problems about your life, confusion you may meet and use their life experience to assist you to stand higher and grow faster!" he said.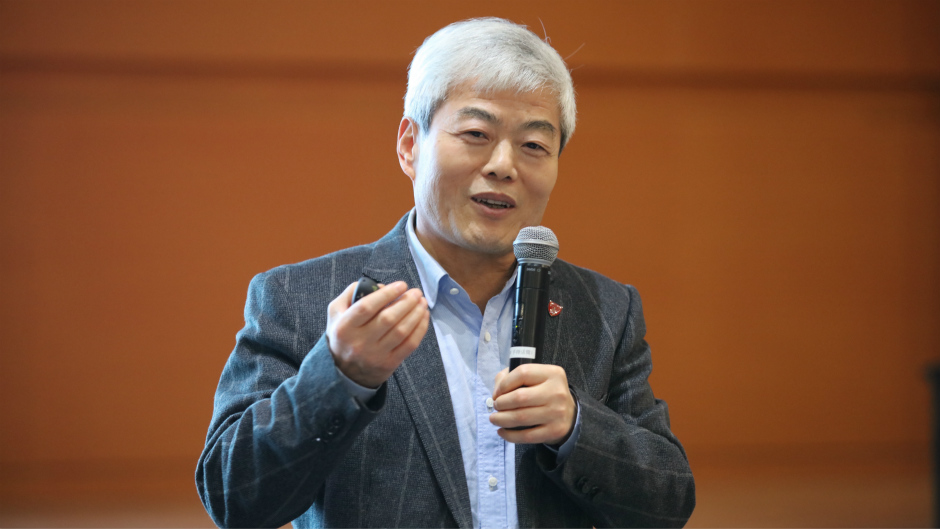 Haibing Bao (pictured below), director general manager of Industrial Logistics Co., Ltd. at Ping'an Real estate and chairman of the XJTLU external mentor committee, stated that this is the eighth year since the external mentor project started in 2009.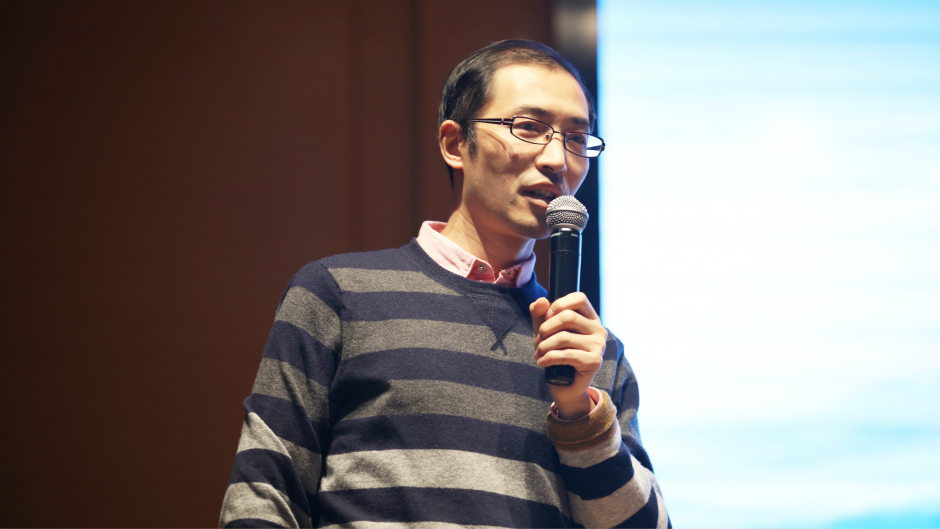 "Our external mentor project started with only a dozen people. But now, more than 400 professionals from different fields participate. The value of this project will be demonstrated in the next several years," he added.
Qijian Xie (pictured below), deputy director of the Student Management Centre at XJTLU, said the interaction between external mentors and students can have an important influence on this young generation.
He believed that external mentors play an important role while students mature and this is aim of this project.
Dr Minzhu Yang, vice president of XJTLU, awarded the letter of appointment to more than 20 new external mentors this year before the mentor and student meeting began.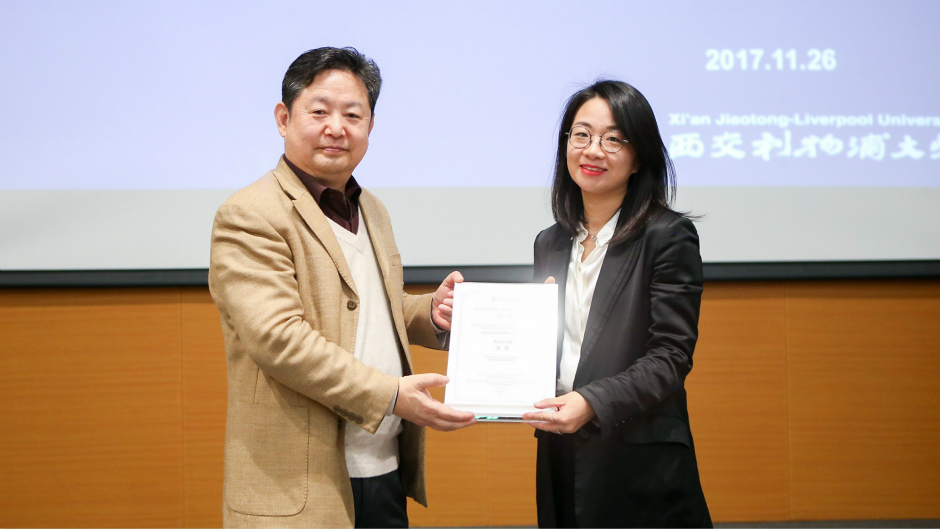 Xia Ling (pictured above right), director of China Unicom Suzhou Industrial Park Branch Company, received the letter of appointment from Dr Yang. She said that she used to help graduates who had just entered the job market in their career planning and had noticed that these students usually lacked a clear career plan in their first two years at the company. She aims to help students with her own experiences.
Jingrui Guo, Year Three student studying the BSc Information and Computing Science, believed that this platform will help him set up a clear direction of personal development in the future. "I will ask external mentors for help when I have some questions about job hunting or applying for postgraduate study."
Kim Seung Hyeon (pictured below right) from Korea is studying the MSc Operations and Supply Chain Management programme at International Business School Suzhou at XJTLU, said: "This project allows me to understand the real workplace, it gives me a chance to have a clearer understanding of enterprise and will be of great help to my future career development."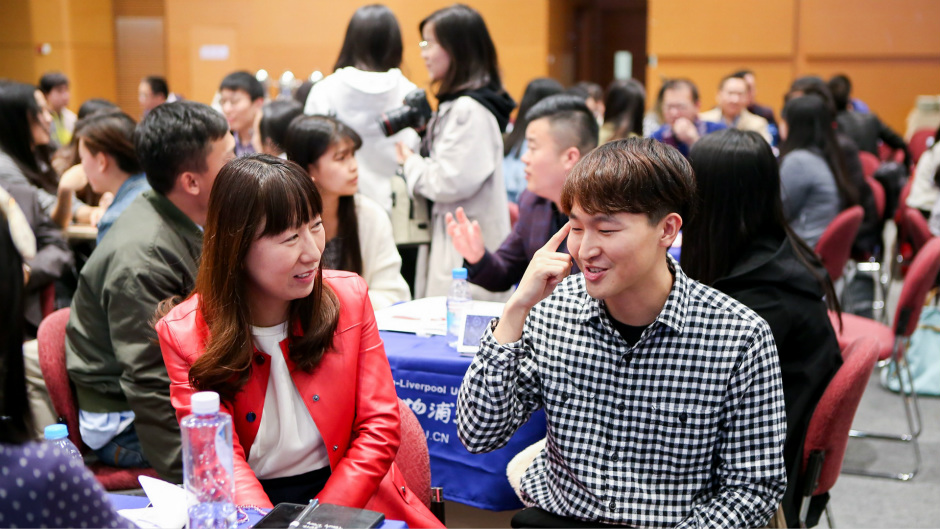 Yanping Gu (pictured above left), training leader of Samsung and Kim's external mentor, participated in this project for her second year. She suggested that students should have their own ideas instead of relying too much on their parents when it comes to career selection.
In addition, she thought that this platform can not only give students advice on job search but also help companies find some outstanding talents.
Jiwen Wu, XJTLU alumni graduated from BA Accounting, is one of the external mentors now. He is currently working at Deloitte China. He said that he received a lot of help from external mentors when he was studying at XJTLU.
"It's a pleasure for me to come back to XJTLU and provide guidance to current students," he added.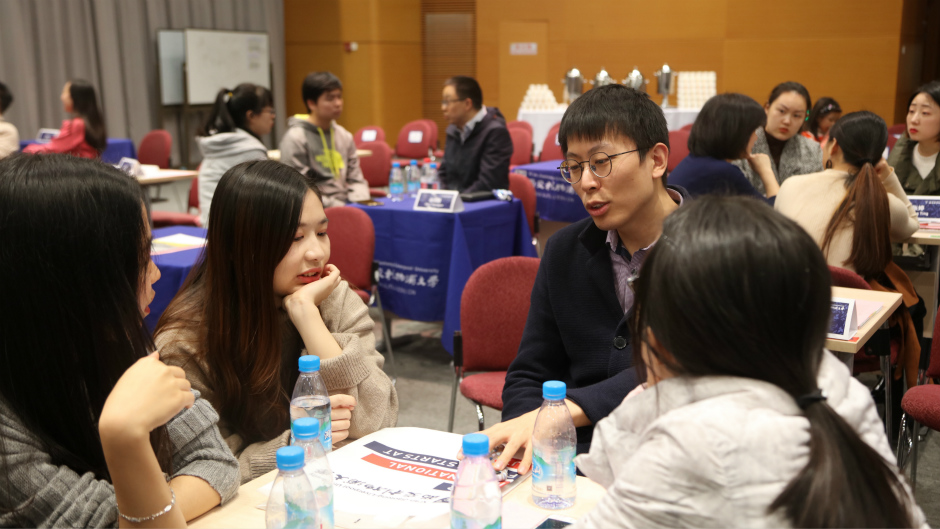 By Luyun Shi and Yingzhou Liu, photos by Weiqian Zhang
Translation by Yanzi Wu, edited by Guojuan Wang and Jacqueline Bánki