Dr Karol Sikora of the Department of Civil Engineering at Xi'an Jiaotong-Liverpool University is working on promising new sustainable construction materials that are necessary if the world is to reduce its reliance on cement.
Cement is one of the most widely used materials in construction, and its production releases over 5% of global carbon dioxide emissions (China, with its booming construction industry, is responsible for 60% of the world's cement production).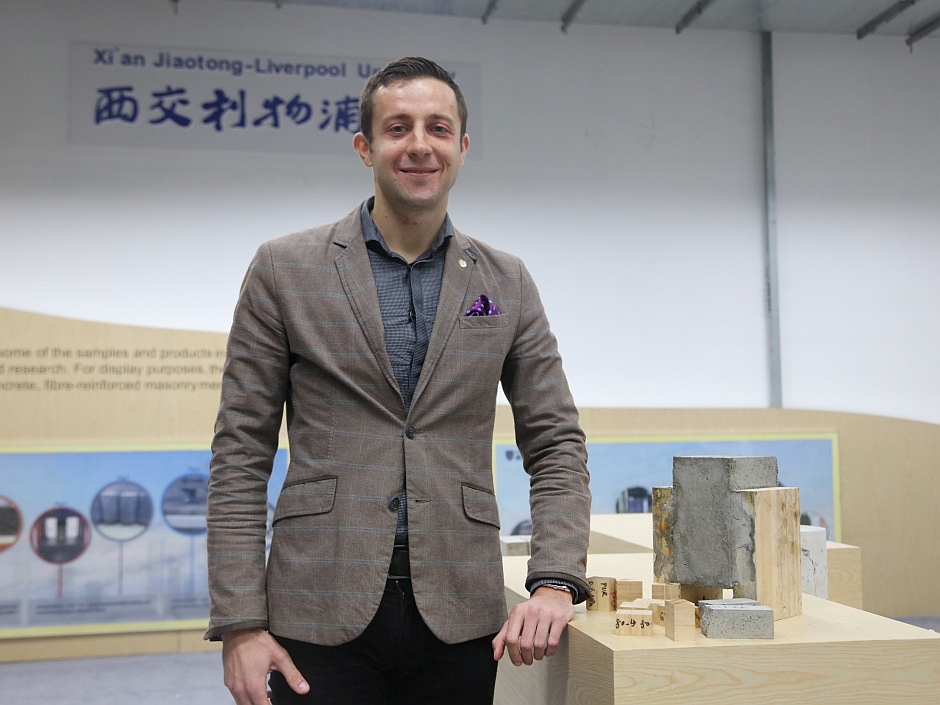 Dr Sikora (pictured above) and his students are developing new materials that are less cement-heavy, such as cross-laminated timber, timber-concrete composites, and concrete with supplementary cementitious materials modified by superabsorbent polymers.
Dr Sikora presented his work on these new materials at the International Eco-Conference EKON 2017: Circular Economy - The Economy of the Future, in Poland. In a talk entitled, 'Innovations in the construction industry for the efficient use of available resources', he highlighted the relevance of these new materials in the global context of sustainable construction:
"The construction industry has been undergoing continuous modification and improvement in order to successfully comply with the requirements of sustainable development, leading to the need for more durable, less labour- and service-intensive materials at a competitive price," said Dr Sikora.
"In addition, over 50% of the world's population lives in urban areas and it is expected to increase to over 70% by 2050. Therefore, it is predicted that the demand for new multi-storey construction will grow steadily," he said.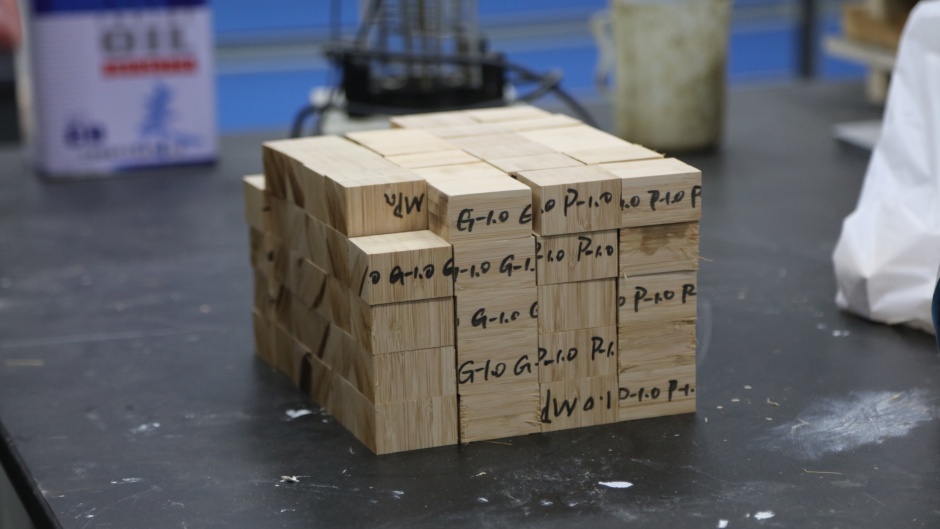 The conference was organised by the EKON Foundation and its partners with the main objective of presenting a new economic model. Attempts were made to evaluate the implementation of a circular economy in the European Union and make comparisons with situations worldwide.
Attendees included representatives of the state administration of Poland including Senior Marshal of the Parliament of Poland Kornel Morawiecki, members of the scientific community, representatives from research institutes of the European Union, nongovernmental organisations, and leading companies in the food, recycling, and automotive industries.
Dr Sikora attended the conference in part to find potential clients and/or collaborators for the Institute for Sustainable Materials and Environment at XJTLU, and the XJTLU-Innostrux Centre for Advanced Fibre Reinforced Concrete Technology.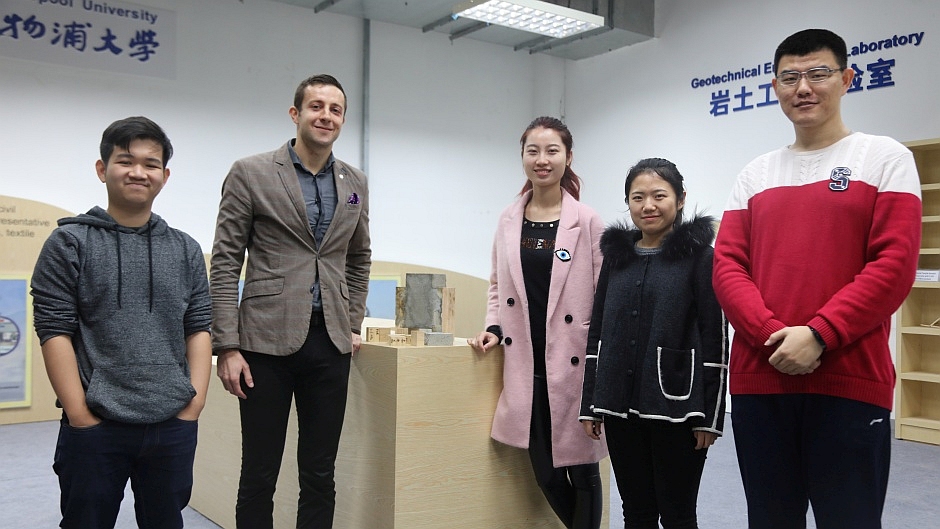 Undergraduate and masters students are working closely with Dr Sikora on developing sustainable construction materials, exemplifying the University's research-led teaching approach. Viryandi Komio Anggani (pictured above, left), from Indonesia, in his final year of the BEng Civil Engineering programme, explained how superabsorbent polymers can improve concrete:
"Fly ash, which is a by-product of steel production, can be used as a supplementary material in cement but such a solution can lead to the increased shrinkage of concrete resulting in its cracking," explained Viryandi. "Superabsorbent polymers can be added to concrete to provide additional water when needed for hydration processes and limit shrinkage."
The Department of Civil Engineering at XJTLU is educating qualified graduates who understand interdisciplinary issues and are able to apply their academic knowledge to develop more environmentally-friendly and energy-saving infrastructures and properties.
Visit the Department of Civil Engineering's webpage for more information and its degree programmes, research areas and academic staff.
Watch a video about the Department's new structural testing machine.
by Danny Abbasi; edited by Jacqueline Bánki; photos by Weiqian Zhang