Xi'an Jiaotong-Liverpool University students achieved great success in an English competition for university students of China in Jiangsu division.
Eight Year One and Year Two XJTLU students participated in the final of 'FLTRP (Foreign Language Teaching and Research Press) Cup' English competition in Jiangsu division. Among 500 students from over 70 universities in Jiangsu Province, XJTLU students won multiple prizes including: three first prizes, two second prizes, two third prize and one winning prize.
'FLTRP Cup' English competition is held by Foreign Language Teaching and Research Press and includes speaking, writing and reading. This is one of the highest levels and most extensive English competitions in China.
The Organising Committee thought highly of the achievements made by XJTLU students and said that it is very rare to achieve such great success participating for the first time in the 'FLTRP Cup'.
Dr Juming Shen (pictured below) from the Language Centre at XJTLU, was the supervisor of students who participated in the competition. He taught students reading and writing skills before the final.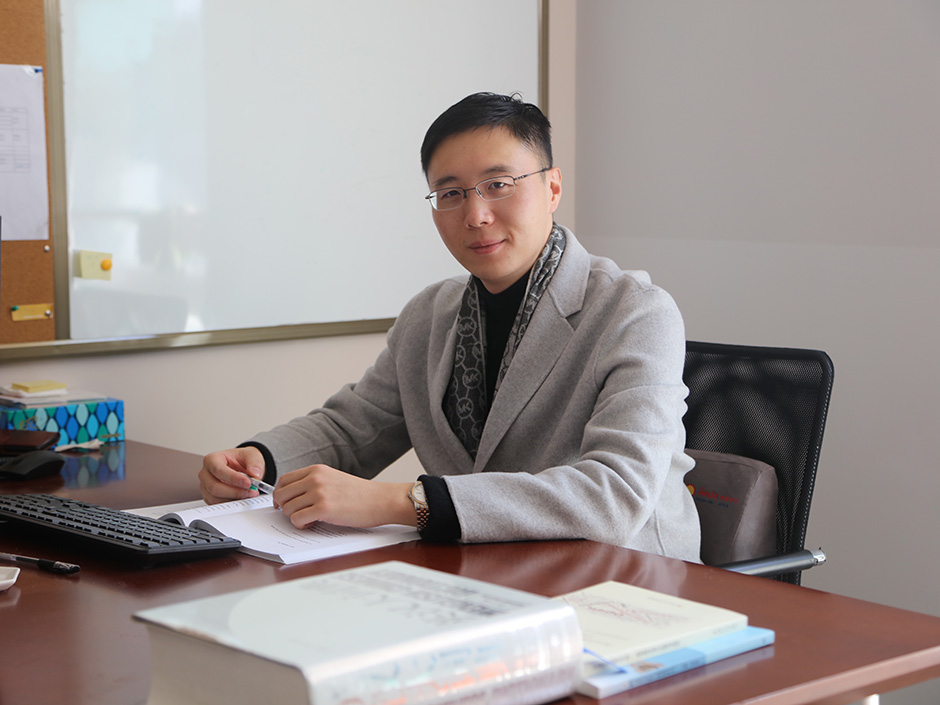 Dr Shen said that this competition provided a platform for XJTLU students to both practice and demonstrate their skills. "I hope that students will broaden their horizons and improve their interpersonal skills through this competition."
Jiahui Huang (pictured below), Year Two student studying BA Communication Studies, won first prize in the writing competition. She said that she just tried to do her best. Apart from her achievement, Jiahui focused on the new experience that she gained during the competition.
Jiahui believed that accumulating English writing experience and skill is really important. "English for Academic Purposes (EAP) gives me comprehensive learning about English writing and I also have many opportunities to practice writing skills during classes and completing assignments," she said.
Zhaolu Zhang (pictured below), Year Two student studying BA Accounting, won first prize in the reading competition. She believes that the English teaching environment of XJTLU has greatly influenced her by developing her ability in self-learning so that she can use English confidently.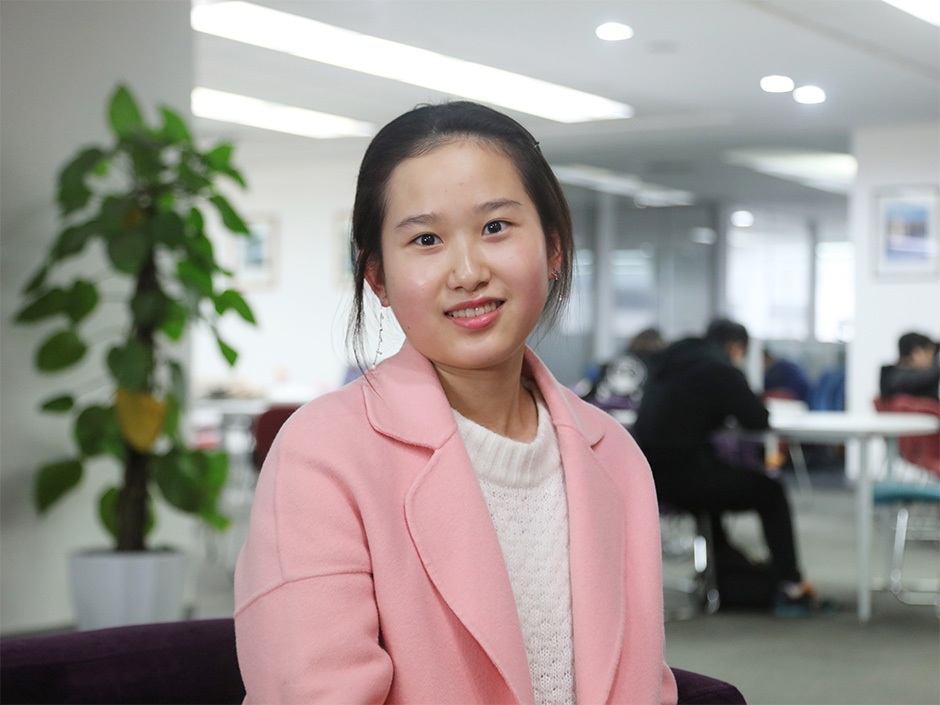 Mengyuan Hao (pictured below), Year Two student studying BSc Information Management and Information System, won first prize in writing.
"The students from other universities were accompanied by their tutors who had taught how to write different styles of essays and looked very nervous, however, we were all relaxed without the company of our tutors," said Mengyuan.
The prize-winners all suggested that students who participate in this competition should take it easy. "The competition is less difficult than XJTLU English test. We should be confident in the teaching quality at XJTLU and ourselves," said Mengyuan.
Dr Shen added that XJTLU students displayed their solid English language abilities and their international outlook during the competition while also practicing their critical thinking.
The English language abilities of XJTLU students also impressed tutors from Soochow University, Nanjing Normal University and Nanjing University of Science and Technology. They are looking forward to competing against XJTLU students again.
By Qiuchen Hu, photos by Weiqian Zhang
Translation by Yanzi Wu, edited by Guojuan Wang and Jacqueline Bánki