Chenxu Fu, a Year 3 student from the Department of Computer Science and Software Engineering at Xi'an Jiaotong Liverpool University, has developed a practical mini programme on WeChat that displays personal timetables.
More than fifty percent of XJTLU students are already using the programme that is supported by the Management Information Technology and System office.
XJTLU students had found multiple ways to check their timetable before including: signing into E-bridge (the web portal of the University central student information system), capturing a screen shot of their timetable on smartphones and even using a paper copy, however, these methods lack aesthetics and are inconvenient.
From the beginning of the semester, the XJTLU timetable mini programme has attracted more than 5600 students after being released. Students simply sign once and can then easily check their own schedules on their mobile phones.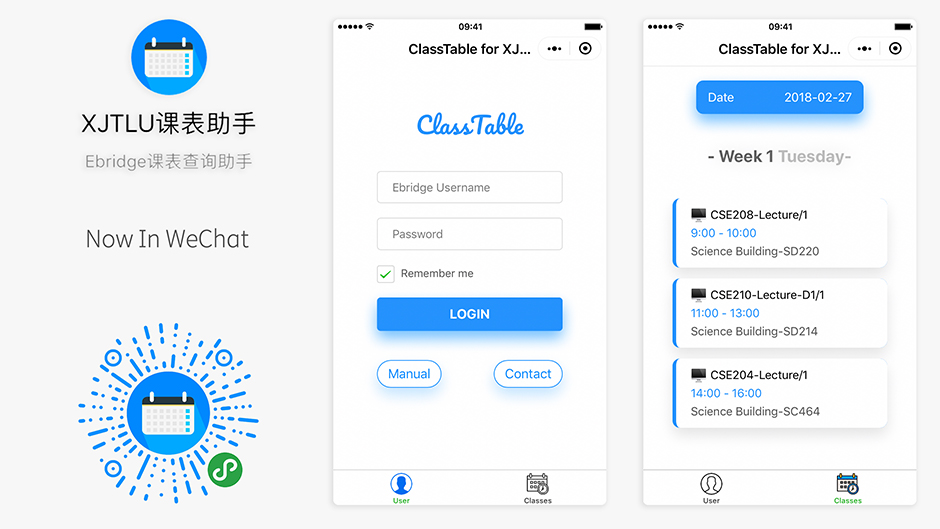 Weiqian Zhang, a Year 4 student from BA English and International Business, said: "This mini programme is really convenient and useful with an elegant user interface."
Chenxu Fu (pictured below) said, the purpose of developing this program was to solve practical problems for XJTLU students.
"It's not surprising that this program has become popular as it meets a real need for students."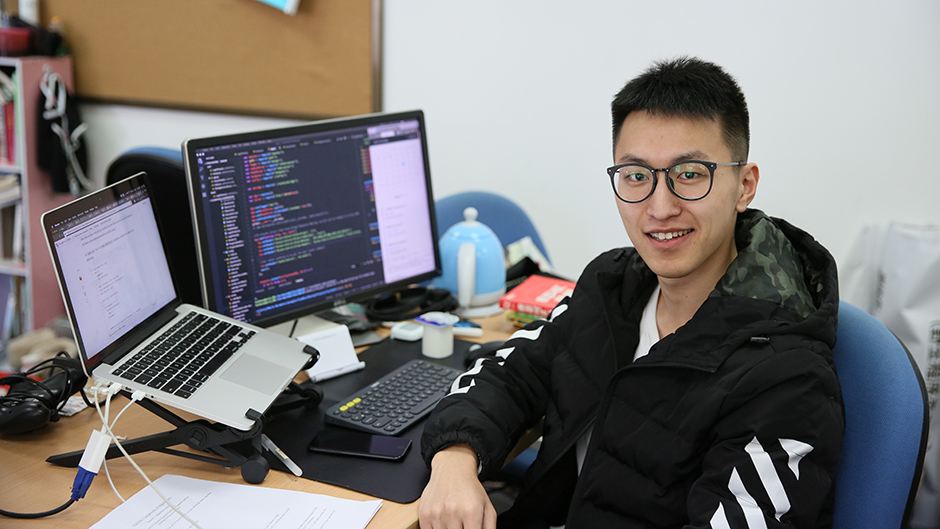 This mini programme also drew XJTLU Management Information Technology and System office's attention. "It still has some problems because its server is not at our University," said Chuanjia Guo, an Application Engineer from the office. "The security of student accounts and passwords are not monitored by us."
"We have contacted Chenxu Fu and will put the source code of this program on the University server to supervise and solve the security problems that students may be worried about," added Chuanjia Guo.
"Later on, we will also send the student timetable directly to him through the data interface, which will increase the speed of the program and make it safer and even more convenient for students."
Story by Qiuchen Hu and Yaqi Fu, photos by Liping Tian
Translation by Yanzi Wu, edited by Qiuchen Hu and Jacqueline Bánki