The third Annual Conference on Higher Education Innovation focused on the topic 'Forming students' entrepreneurial and innovative spirit through research-led education' was held at Xi'an Jiaotong-Liverpool University.
Presidents of universities, teaching managers, academic staff and other educational insiders from China and abroad, were invited to discuss how to improve the entrepreneurship spirit of students based on research-led education, and the symbiosis of industry and education sectors.
In his speech, 'From Research-Led Education to Syntegrative Education', Professor Youmin Xi, executive president of XJTLU, stated that the mission of XJTLU is to engage in higher education's new model of exploration via integrating best practice from the East and West.
Professor Xi said: "The exploration is focused on four aspects of education: what future education will be like, management systems of universities in the future, how to promote interactions between universities and society, and how to impact educational reforms in China and global education development.
To achieve the goal, XJTLU together with enterprises and industries will jointly explore the Syntegrative Education, which is built on the first ten years of XJTLU's foundation, the University's current professional talent training, and the cultivation of industrial elites and internationalised high-end application talents."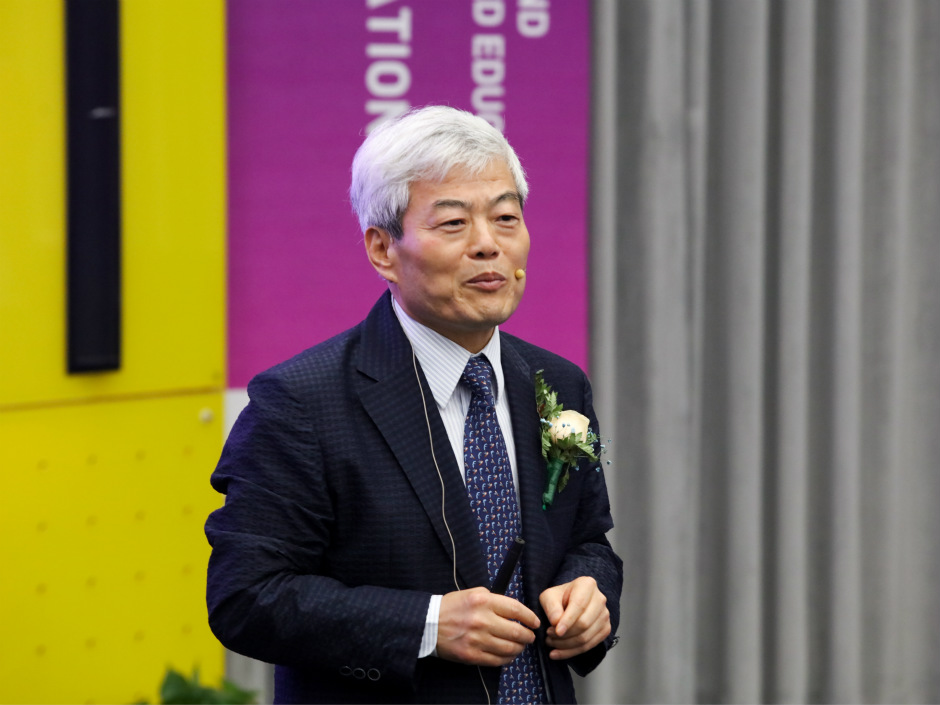 He continued to give more details: "XJTLU is actively implementing research-led education. Based on syntegrative learning and an environment of research, XJTLU allows for: students to carry out more research instead of simply understanding theoretical knowledge; academic staff to shift their roles from teaching to guiding; changing the focus of education and teaching from being knowledge based to being based on problems and phenomena. These all allow students to benefit from five aspects of education: researching problems, searching for and integrating knowledge, solving problems and improving well-rounded abilities."
Professor Lieyun Deng, an academician of the Chinese Academy of Engineering, said: "To deal with the relationship between innovation and entrepreneurship, it is necessary to pay attention to entrepreneurship, but also to highlight innovation, because not all students can have the chance to experience entrepreneurship, but all students can be involved in innovative activities. Entrepreneurship is driven by demands, but it also relies on innovation."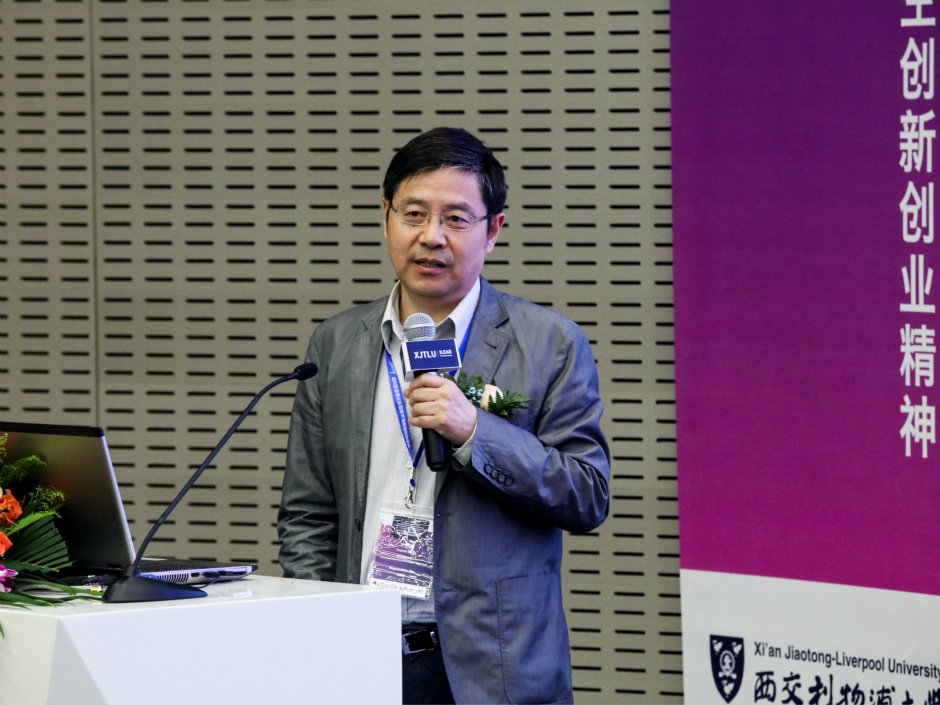 During the Annual Conference, the third XJTLU National University Teaching Innovation Award Ceremony was also held. It showcased student-centred teaching, innovation practices and refocused attention to the essence of university culture.
The competition received 140 applications in total, and after information examination, public selection and expert appraisal, 20 participants (both individuals and groups) from Sichuan University, Chongqing University, Jilin University, XJTLU and other universities entered into the final competition. Each presented their teaching innovation practices.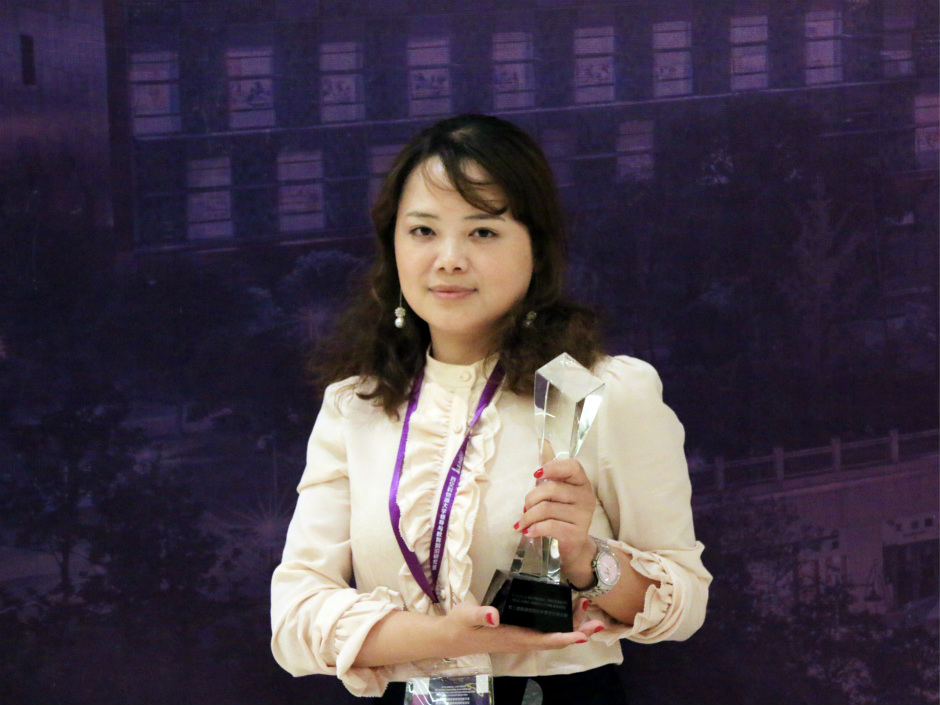 The teaching innovative project, led by Xinyi He from Chongqing University (pictured above), won first prize. The team led by Dr Ying Chang (pictured below) from the Department of Urban Planning and Design at XJTLU, won second prize.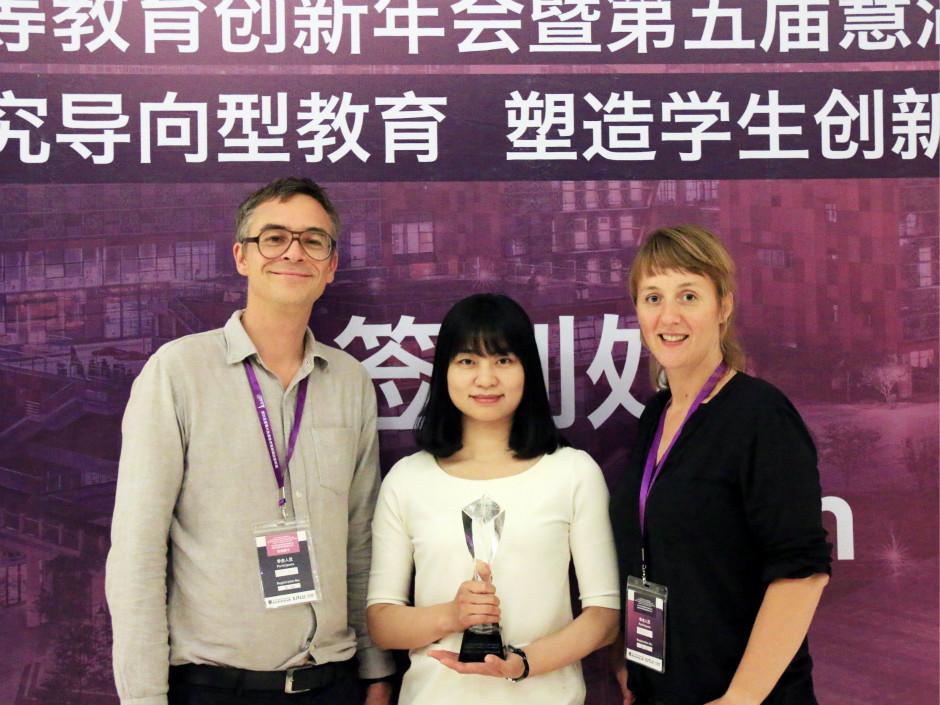 Xinyi He noted that XJTLU is a university with a passion for education innovation and she was impressed by XJTLU's great effort in making teaching innovations.
"On the way to teaching innovation, we need to learn from our peers. The competition provided academics from across China, who focused on teaching, a platform for communication and sharing. It also enables us to know more from like-minded friends," she said.
In addition, 'The 'Double First-Class' Development of Higher Education Quality Rankings in Universities and Colleges 2018 Report' developed by the Institute of Leadership and Education Advanced Development at XJTLU was launched and the preparatory meeting for University Academic Staff Development Centre Sustainable Development Alliance was held.
By Yingzhou Liu and Yanzi Wu, photos by Haochen Wang and Yuanyuan Du
Translation by Qingchen Zhang, edited by Guojuan Wang and Jacqueline Bánki