Kirsten Johnston has over 20 years of experience in brand strategy and design and is enhancing her already substantial knowledge by studying part-time for an International MBA at Xi'an Jiaotong-Liverpool University:
"I'm gaining an excellent cross-border view of business in and out of China," said Kirsten. "The knowledge I'm acquiring is helping me to bring ever more valuable consultancy to my clients, who are largely internationally motivated."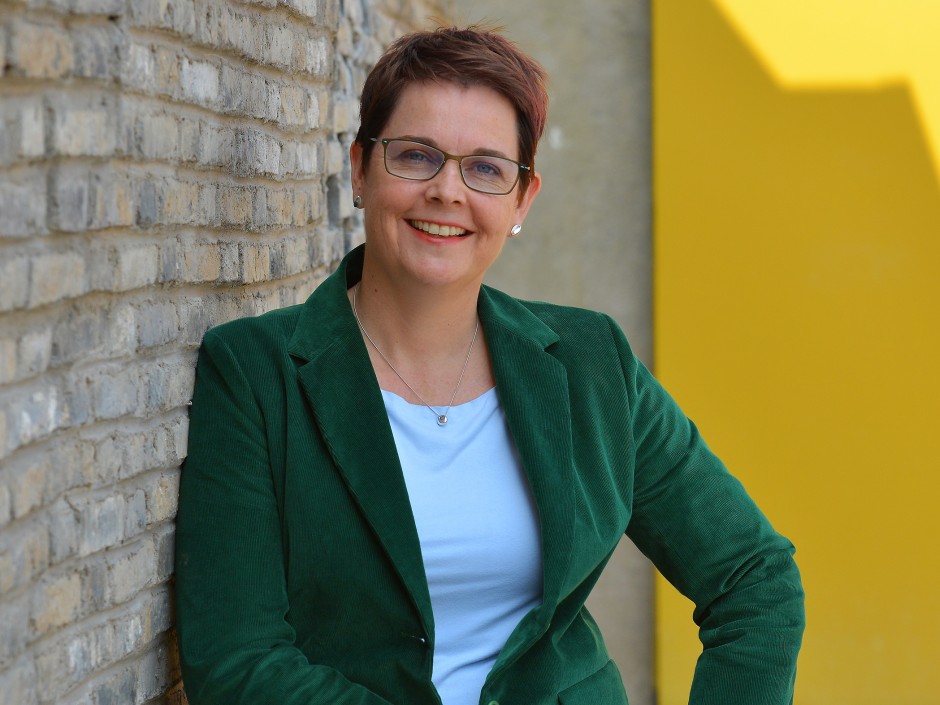 Kirsten (pictured above) is CEO of international brand design firm, JWDK, which she founded in London in 2003. Now based in Shanghai, she travels to nearby Suzhou on the weekends to attend classes at International Business School Suzhou, a department of XJTLU.
"Having owned and managed a business for many years, this IMBA is far more relevant to me now than if I had chosen to study for one ten years earlier," said Kirsten. "The part-time nature of the course means I can run my business and study at the same time, and I'm able to extract knowledge and apply it to my business immediately."
Director of the IBSS IMBA programme Ewout van der Schaft explained that the curriculum was designed to meet the needs of senior executives like Kirsten, and that as with all of the University's degree programmes it is subject to the UK quality assurance system.
"All of our students work for multinational companies or are entrepreneurs, and we're very selective," said Ewout. "Furthermore, we have a diverse international faculty who are focussed on the local context. It's not a 'fly-in-fly-out' experience."
Another student on the part-time IMBA programme is Zihao Cao, business development manager for the China operation of auto parts company Federal-Mogul:
"The teaching staff here are really top-notch," he agreed, "and the state-of-the-art campus is a good learning environment for me to concentrate on study. I've also been impressed by my classmates' stunning career trajectories. They inspire me, and we all learn from each other."
By studying on the IMBA programme, Zihao feels he is strengthening his business knowledge, improving his understanding of how to manage financial resources, and boosting his leadership skills.
"We are all honing our overall management skills, making ourselves more able to lead a team or run a business in a dynamic environment," said Zihao.
"After completing this programme I plan to explore new business opportunities domestically and internationally that will have positive impacts on society and improve people's lives," he added.
The IMBA is just one of several part-time masters degree options offered by International Business School Suzhou at XJTLU, with programmes covering all aspects of the business world and catered to people at different stages in their career development.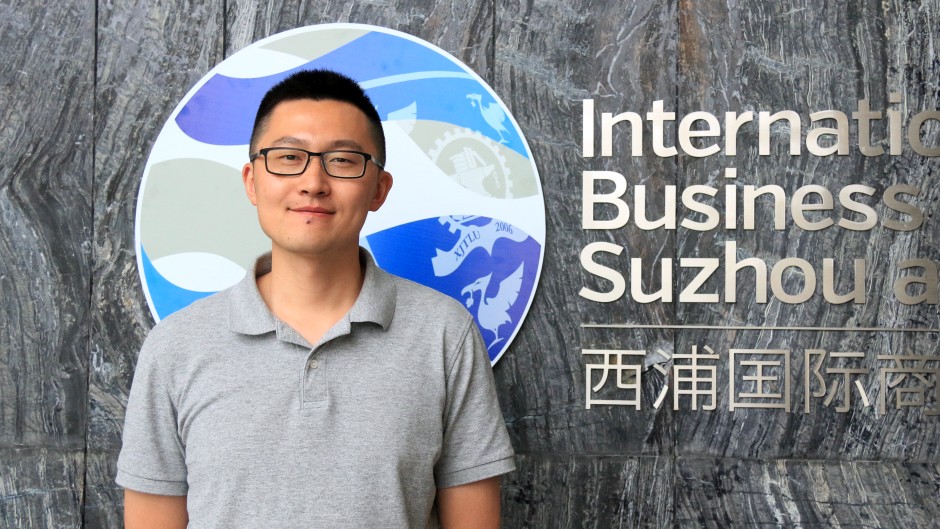 Taojie Hua (pictured above), who is a production manager at German electronics and engineering multinational Bosch's Wuxi branch, is studying on the part-time masters programme in Operations and Supply Chain Management:
"I'm learning about the approaches different companies take to lean production processes, and adding academic theory to my considerable practical experience," said Taojie.
He said that in addition to learning from the academics and experienced practitioners he, too, gains a lot from other students on his programme who bring valuable experience from different areas including third party logistics, chemical production, electronics, as well as from those who also work in the automotive industry.
Significantly, Taojie commented that he is able to maintain a good work/life balance while completing his masters degree:
"The programme moves at a reasonable pace compared with others I looked at," he said. "It only occupies one day of my week, and I find I'm able to complete my assignments and still have one day free to spend with my family."
IBSS also offers a part-time masters degree in project management, equipping students with the necessary skills and knowledge to manage projects in a variety of industries and contexts. Programme director Roland Berberich explained more:
"On our programme, you will learn how to effectively plan, implement, control and monitor, and handover projects of various sizes and complexities in a highly competitive global marketplace," said Roland.
"China has the most projects in sustainability, renewable energy, and low-carbon industries, and is out-investing all other countries," he continued. "It's an ideal context to be studying project management, and we offer a tailored learning experience to suit your work background and future goals."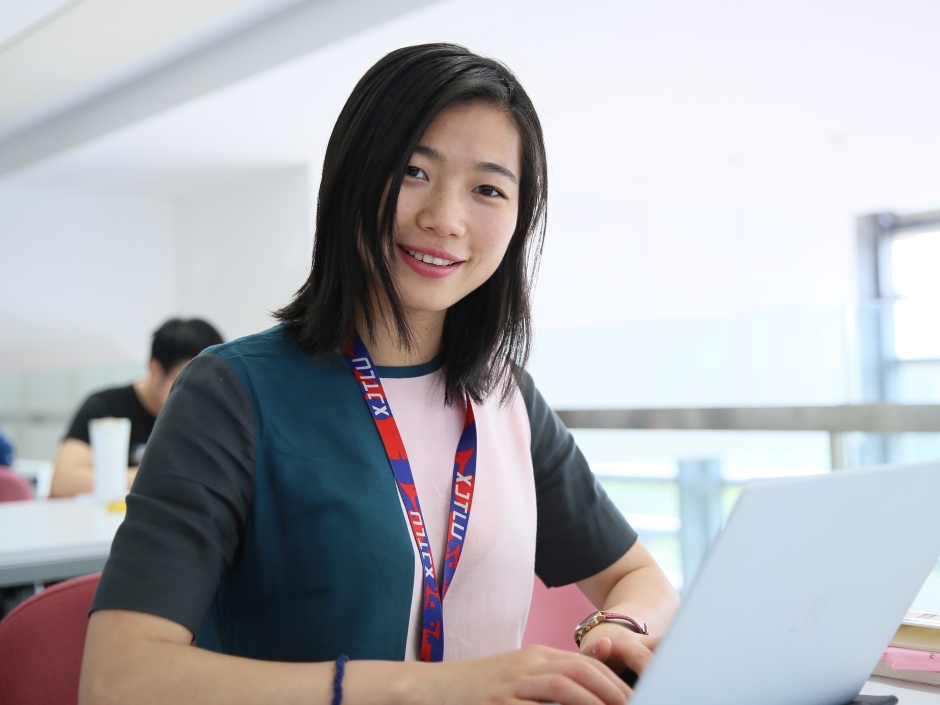 Liping Tao (pictured above) is a student on the part-time MSc Project Management course:
"I'm learning how to focus on details and monitor each project, along with specific techniques and skills I can definitely use," she said.
"Project management is a strategic exercise," she continued. "As a project manager you have to keep on top of all the information available so that you can make strategic decisions. We're learning how to do that, as well as how project management integrates with businesses as a whole."
by Danny Abbasi; photos by Yuanyuan Du and Liping Tian; additional photo provided by Kirsten Johnston
Find out about other masters programmes at XJTLU, including those with part-time study options.