"There can be no opportunity without challenges," said Adrian de Riz (pictured below), from Hanover, Germany, who is completing a masters degree in business analytics at International Business School Suzhou.
International students in Suzhou agree that it is an excellent destination for those with an adventurous spirit, and a place that defies preconceptions about what life in a modern Chinese city is like.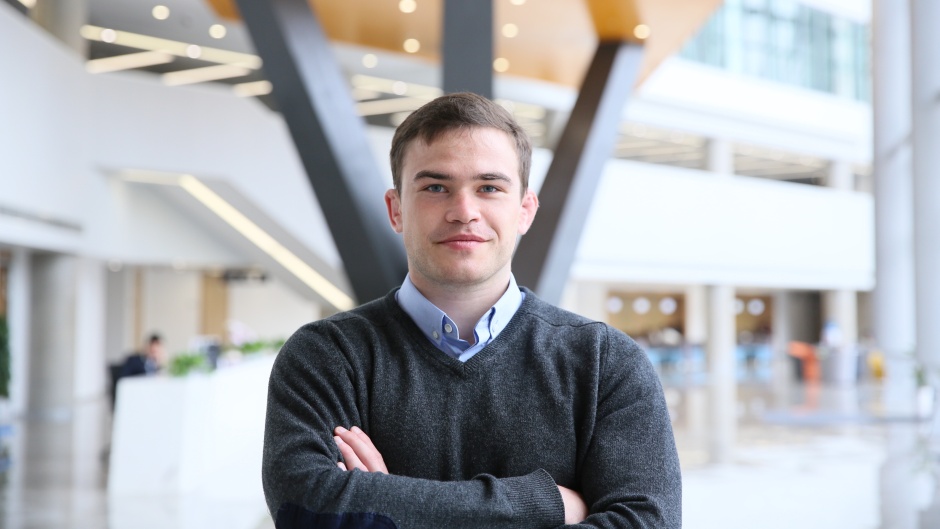 Over 700 international students in Suzhou are enrolled at Xi'an Jiaotong-Liverpool University, and many of them chose XJTLU for the opportunity to learn Chinese while earning an internationally-recognised degree, taught in English.
International students are also attracted to XJTLU's location in Suzhou Industrial Park, with its modern urban planning and internship opportunities in surrounding companies, including several on the Fortune 500 list.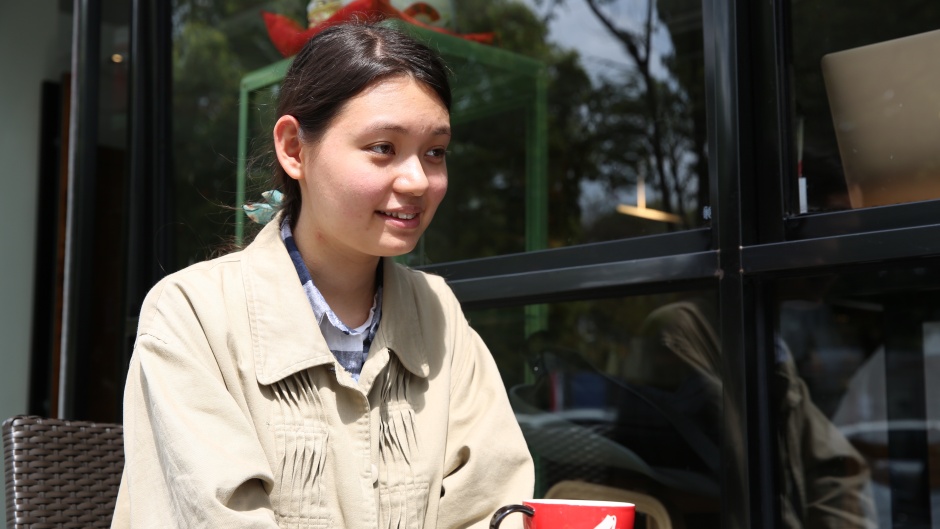 "It's a beautiful, modern city, and I'm learning Chinese which will be really helpful for my future," said undergraduate student Lea Fischbach (pictured above), from France, who is studying biological sciences at XJTLU.
"There's cutting-edge research going on in our department," she continued, "and the professors are very friendly and give us all the help and support we need."
Outside of the classroom, students find opportunities to both explore the local culture and prepare for their future.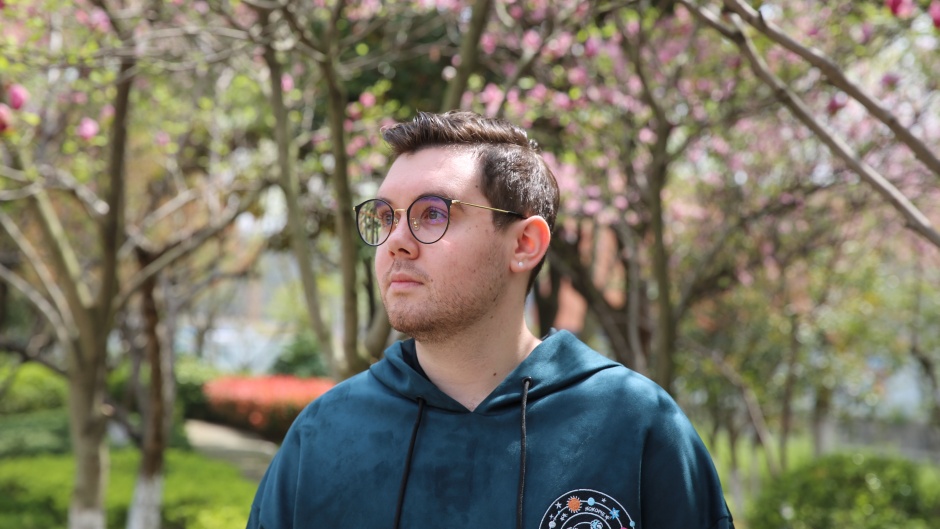 Shaun Gibson (pictured above), from Cheshire in the UK, is studying Chinese at XJTLU and fast becoming a YouTube sensation with his versions of Chinese pop songs.
"Since coming here, I've never looked back," he said. "I visited cities all over China and I chose to live in Suzhou because it's clean, peaceful, and not at all like what people typically think of Chinese cities."
Another international student at XJTLU is Filip Krzyzanowski (pictured below), from Poland, a global traveller and video blogger who's thrilled to call Suzhou home: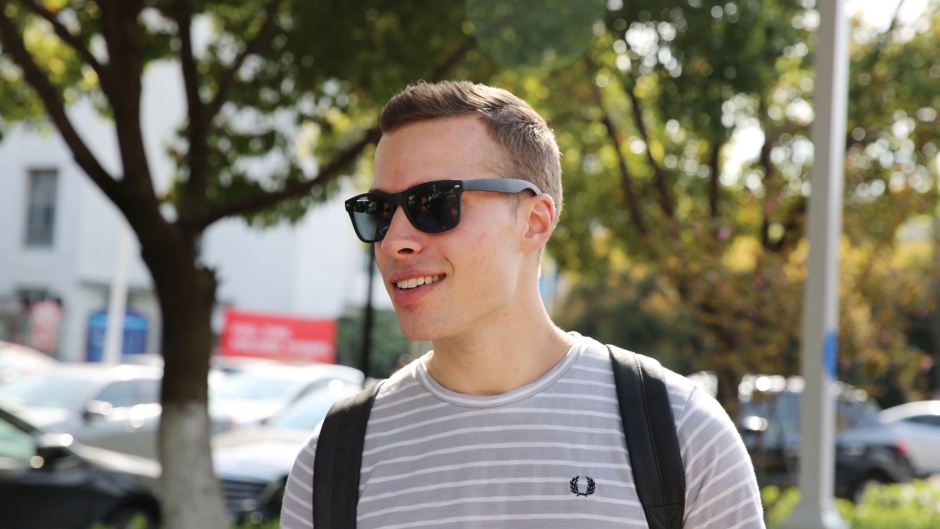 "Definitely, Suzhou is an amazing choice," said Filip. "If you love adventure and see the value of stepping out of your comfort zone, I couldn't recommend anywhere over this place.
"We're all aware of how important China is becoming, and soon I'll be able to add a year in China to my computer science degree, so I'll have really strong job prospects," he said.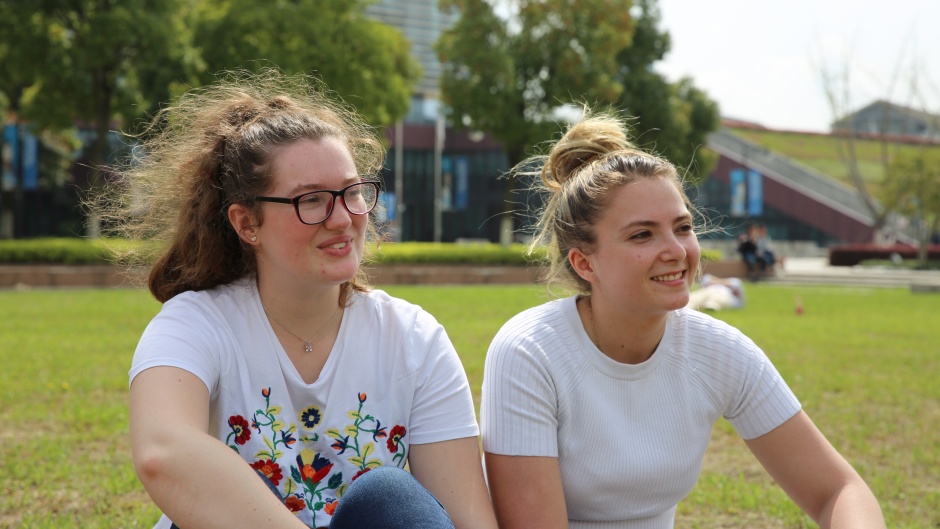 "Suzhou is just a great place and I love studying here," said Claire Coleman (pictured above, left) a maths student from the University of Liverpool completing a study abroad year at XJTLU.
"Learning Chinese is really interesting and beneficial in terms of career opportunities," she said. "On top of that, XJTLU's association with the University of Liverpool means the academic credit I gain here will be recognised internationally."
by Danny Abbasi; photos by Liping Tian;