Undergraduate students from the Department of Architecture at Xi'an Jiaotong-Liverpool University developed designs for innovative pedestrian bridges to connect the North and South campuses.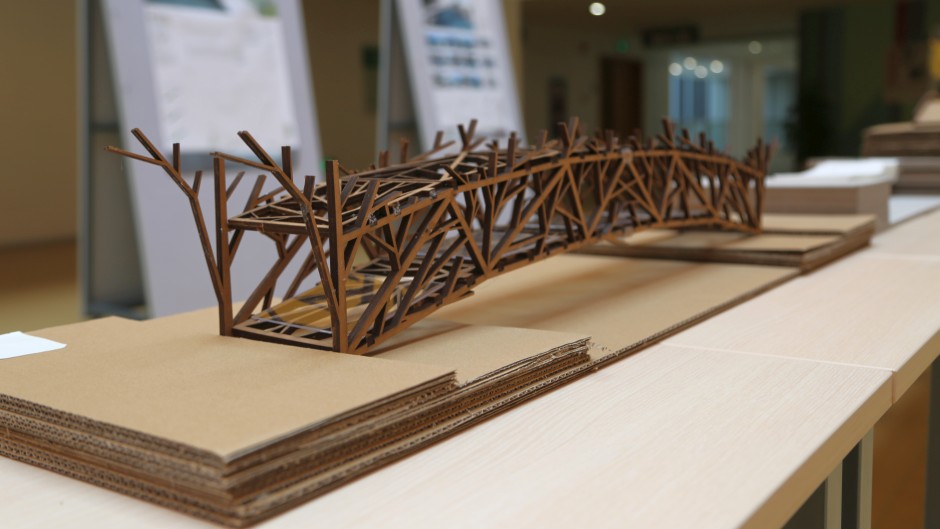 Pedestrian bridges connect urban spaces on a human scale and give identity to their contexts. Well-designed pedestrian bridges, of which there are many historical examples in Suzhou, complement cities as elegant structures as well as hospitable spaces of encounter.
The design of pedestrian bridges involves the expertise of both architects and civil engineers and offers an excellent opportunity to practice cross-disciplinary learning in connecting architectural and structural design.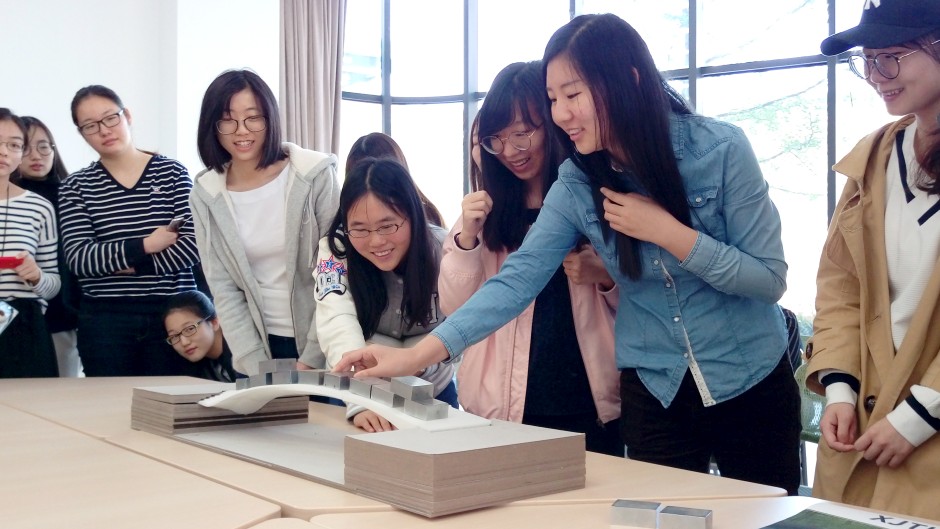 The students from the BEng Architecture programme studying the module ARC202 Structural Design presented their design proposals as part of a competition where models of bridges were performance-tested by loading them with steel weights.
The bridge designs were also evaluated qualitatively by a cross-disciplinary panel of experts comprising staff from the Department of Civil Engineering and the Department of Architecture.
Simulating typical working environments in the built environment, the bridge design process leading up to the review offered the students several occasions to present and discuss their work with professionals and students of civil engineering.
The structural design firm RFR Asia collaborated by offering lectures on digital structural design and hosted a guest review in the RFR Shanghai office.
In addition, the architecture students met with students from the Department of Civil Engineering studying the module CEN304 Capstone Design II, directly engaging with their peers in a cross-disciplinary review.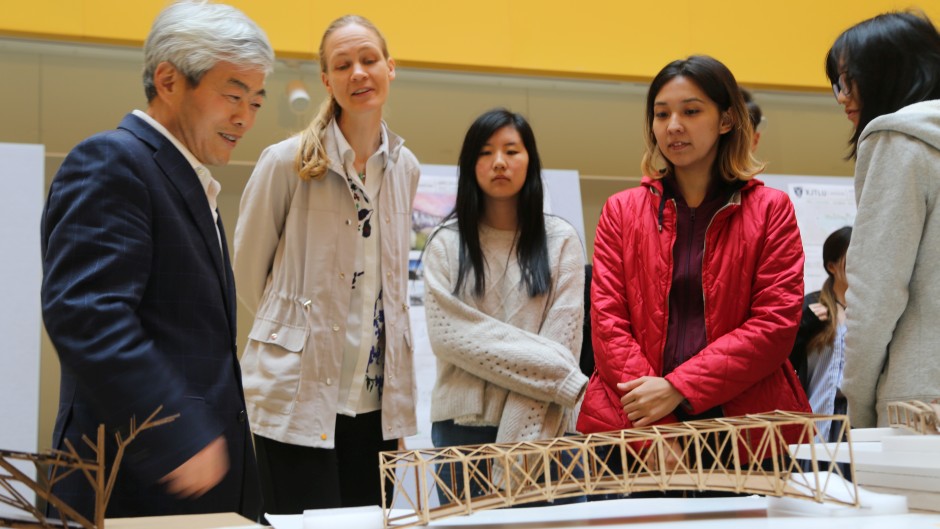 ARC202 Structural Design module leader Christiane M. Herr (pictured above, second from the left) explained:
"Structural design requires a broad skillset that students acquire through hands-on learning in this module," she said.
"Students learn to take the initiative to make use of a broad range of resources, organising their teams, dealing with feedback from different - and sometimes conflicting - viewpoints and disciplines, learning from professionals as well as evaluating their ideas through both digital and physical modelling.
"Developing these skills will enable students to readily engage with architectural practice in their later professional lives," said Christiane.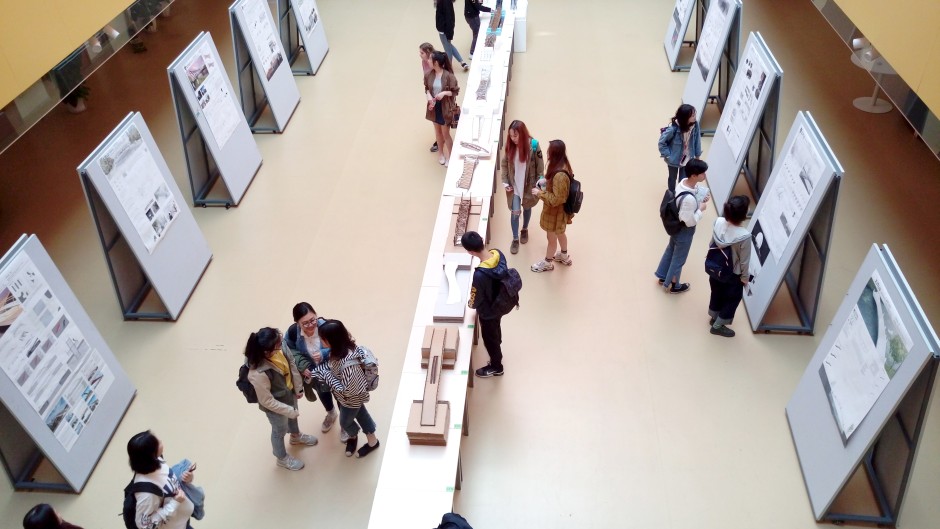 The winning pedestrian bridge design proposal convinced the experts from both architecture and civil engineering backgrounds for its simplicity, economy of means in achieving high structural performance, elegance, and careful detailing.
An exhibition of the students' designs was held in the South Campus Design Building and was attended by Professor Youmin Xi, executive president of XJTLU, and other guests.
story and photos provided by the Department of Architecture; editing and additional photos by Danny Abbasi