Former Xinhua News Agency journalist Jia Li has chosen, after nine years of working in the media industry, to pursue a masters degree in Mass Media Translation at Xi'an Jiaotong-Liverpool University.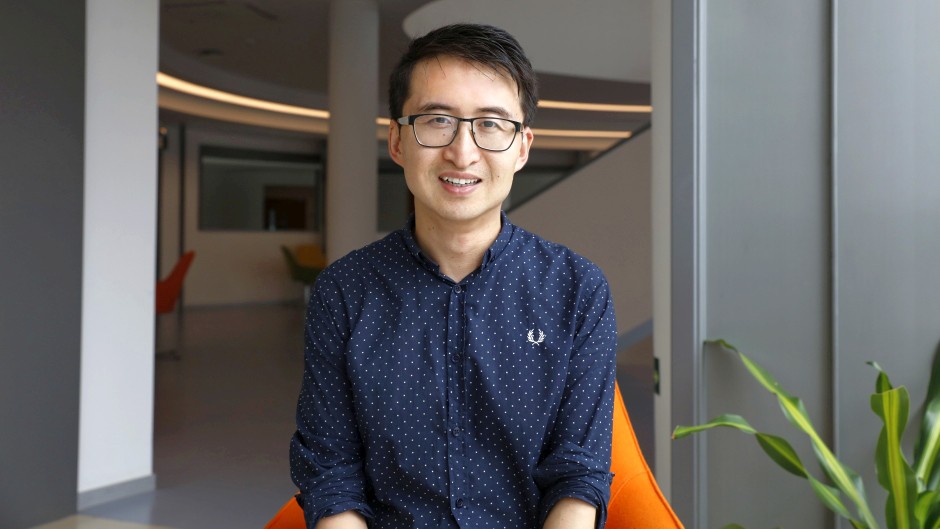 "Traditional media today is greatly challenged by new media," explained Jia. "I decided I wanted to jump out of working in the media itself and to view the whole industry from a new perspective. This programme immediately caught my eye."
Back in 2008, Jia was selected from thousands of recent graduates to join the influential Xinhua News Agency as a television reporter. He was sent to the Middle East Regional Bureau in Cairo, Egypt, in 2011, and in July, 2013, became Chief Reporter of the Valletta Bureau, Malta.
After finishing his overseas tenure and moving back to China, Jia decided to join the MA Mass Media Translation programme at XJTLU, which aims at producing media translation graduates capable of working in cross-cultural environments.
"Our classes are more like meetings than lectures"
Jia said he finds the class meetings friendly and informative:
"All our teachers are experts in the field of translation, with rich experience," said Jia. "Yet, they are always open when we have any questions or thoughts. Our classes are more like meetings than lectures, where everyone talks freely.
"This style of class is especially great for the field of translation, as only by sharing our translation work can we know where to improve," he added.
Jia said he particularly benefited from the module Public Relations Translation, in which students are given real-life translation tasks, and learn to address problems which arise throughout the translation process.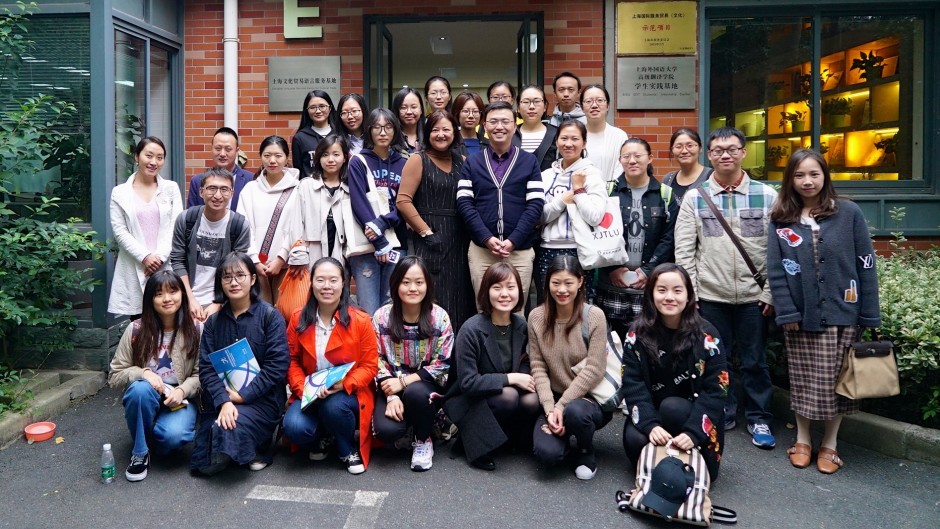 above: Jia Li, tutors, and classmates on a company visit
In the module Audio-visual Translation, students are required to produce a film of their own:
''We spent about eight full days on that assignment," said Jia. "Tiring though it was, the experience was really fun, and we a learned a lot about the whole film production process," he said.
Students participate in a range of activities outside of the classroom that greatly benefit their studies.
This year, they travelled to Shanghai to visit translation company UTH International, and the Shanghai Language Services Center for Cultural Trade where they learned about computer-assisted translation, and translation management.
Jia also signed up as a student lecturer to teach an optional course at the University, entitled 'News Reporting and Writing', and allow his fellow students to benefit from his considerable industry knowledge.
"It's great that XJTLU offers students the opportunity to gain some lecturing experience and to share what they are good at," said Jia.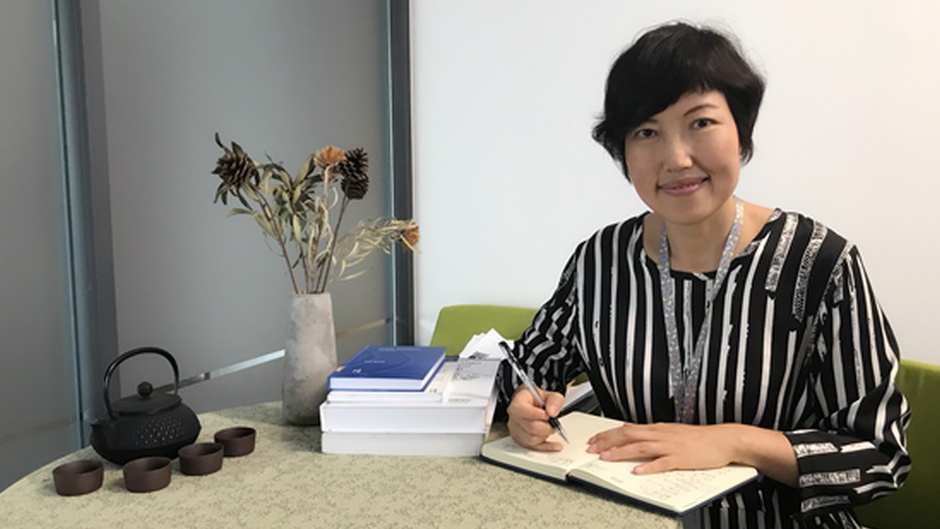 Dr Hui Wang, director of the MA Mass Media Translation programme, said:
"Our programme is the first of its kind in China, designed to produce graduates specialized in media translation. A part-time option is available, and all of our modules are designed to integrate media knowledge into translation training, exposing students to the real-life media translation process.
"Media translation is very promising in an increasingly globalized world," she continued. "Our programme is especially good for those who want to gain a deeper understanding of media translation, and those who wish to develop and extend their professional skills in media translation and bilingual media communication for their future career."
By Chenglin Li; edited by Danny Abbasi; photos by Liping Tian and provided by the Department of English
Visit the webpage of the Department of English for more information about MA Mass Media Translation, and other programmes.