Delegates from the Malaysian Ministry of Education and other organisations in the Malaysian education sector visited Xi'an Jiaotong-Liverpool University to discuss opportunities for educational exchanges and collaborations.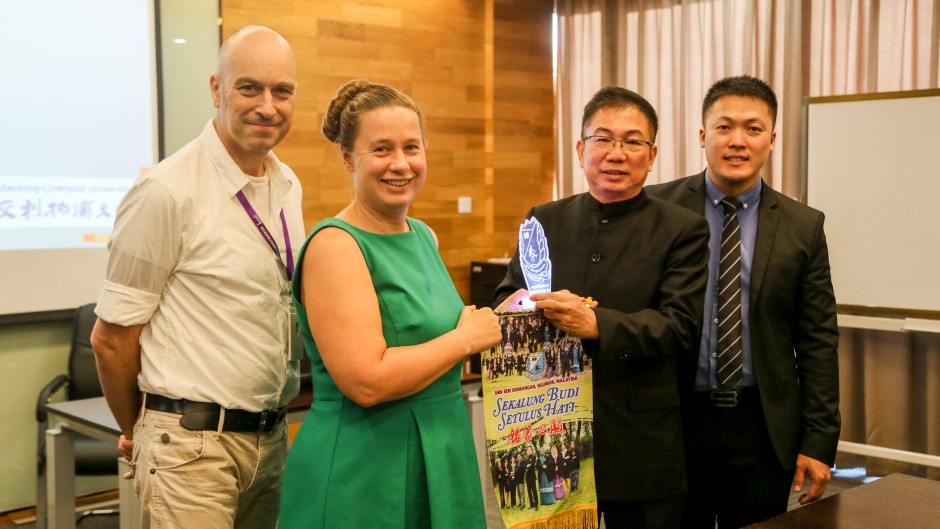 The delegates were met by Professor Stuart Perrin, dean of international affairs and Kirsty Mattinson, director of XJTLU Global, the University's international student recruitment and support office. The two parties exchanged gifts and warm greetings.
"We are very excited to visit XJTLU and are looking forward to finding opportunities for cooperation," said Bock Chek Lim (pictured above, right), president of The Association of Graduates from Universities and Colleges of China, Malaysia.
Keng Lee Tay (pictured above, second from right), principal of SMK Seri Kembangan school, Selangor, asked questions about how Malaysian students can apply to study at XJTLU, which were answered in detail by the XJTLU staff present.
Following a presentation about the University by Professor Perrin and a question and answer session, the delegates were led on a tour of the campus by Xiaoqiong Li, international development manager for XJTLU Global, where they had the chance to meet and interact with the staff of various academic departments.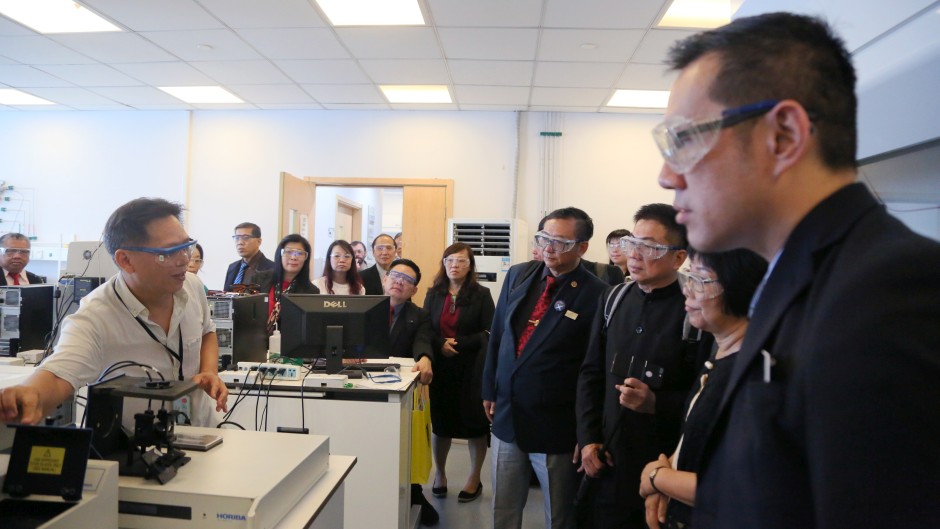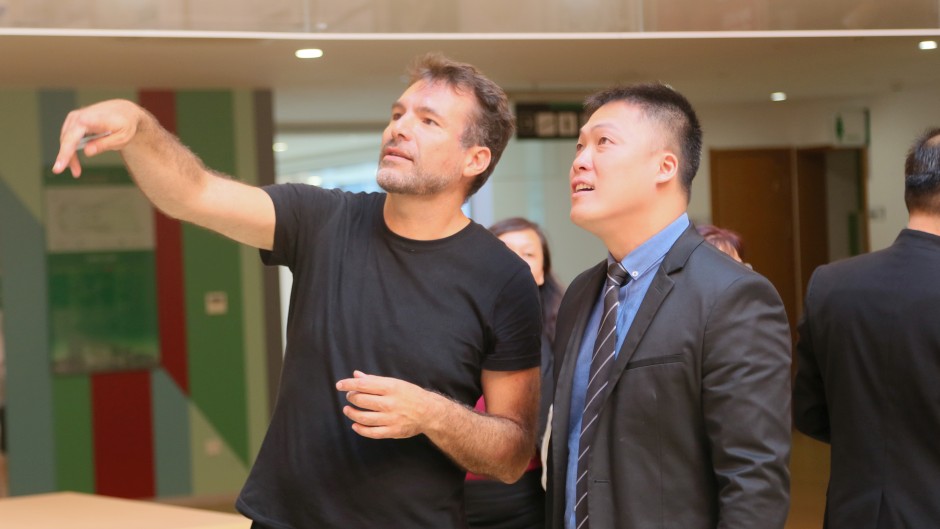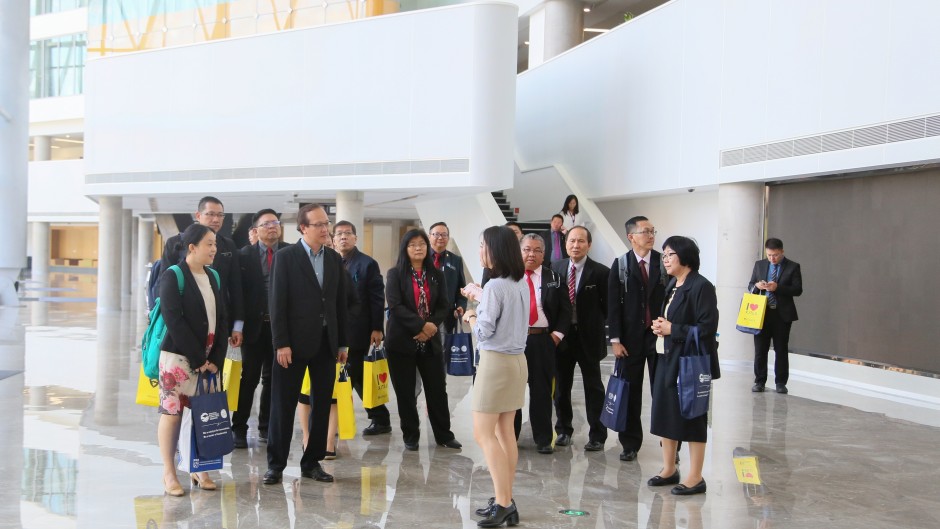 During the delegation's four-day visit to China they were also given a guided tour of Suzhou by Professor Pawel Zygadlo, deputy head of the Department of China Studies, and made a day trip to the nearby water town of Zhouzhuang.
The University also arranged for the delegation to visit the SIP Education Bureau, and the BioBay science complex that offers internships to XJTLU students.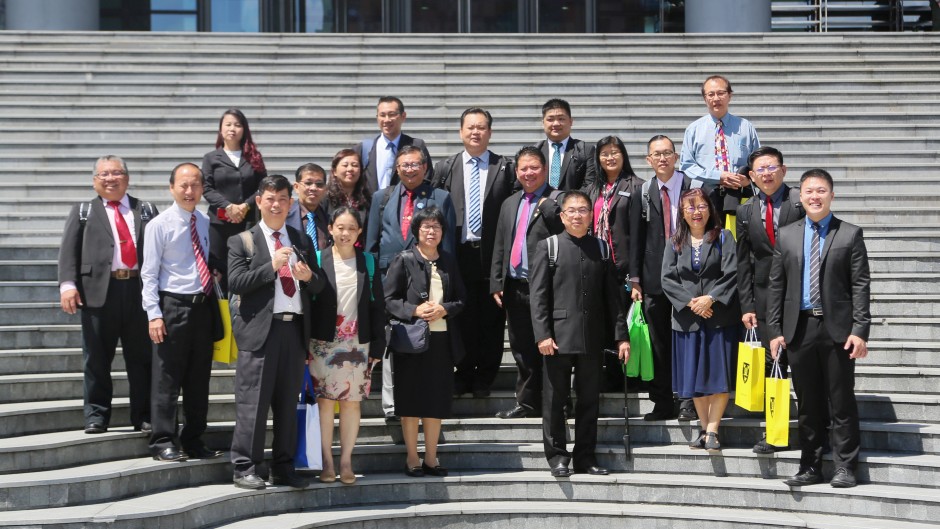 by Danny Abbasi; photos by Yuanyuan Du