Nearly 1,000 graduates celebrated their graduation together with friends at the 2018 Xi'an Jiaotong-Liverpool University Graduation Ball on July 31.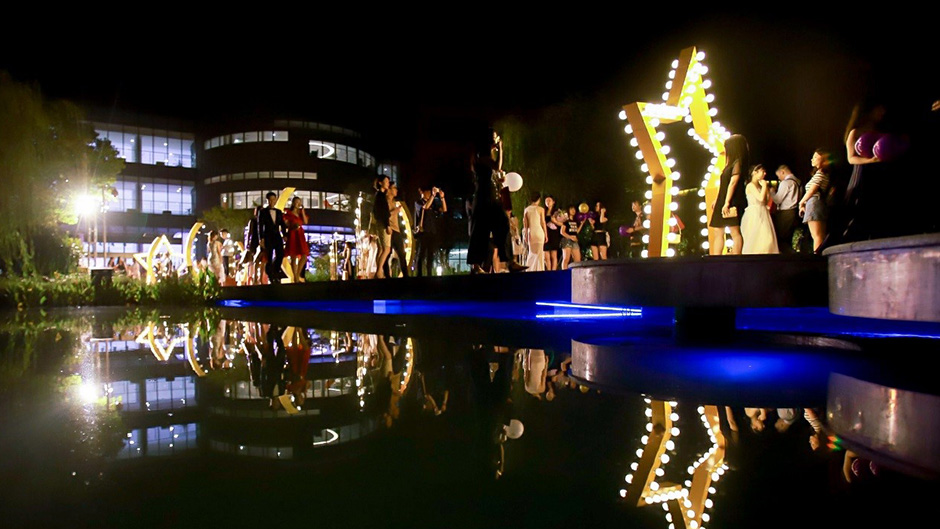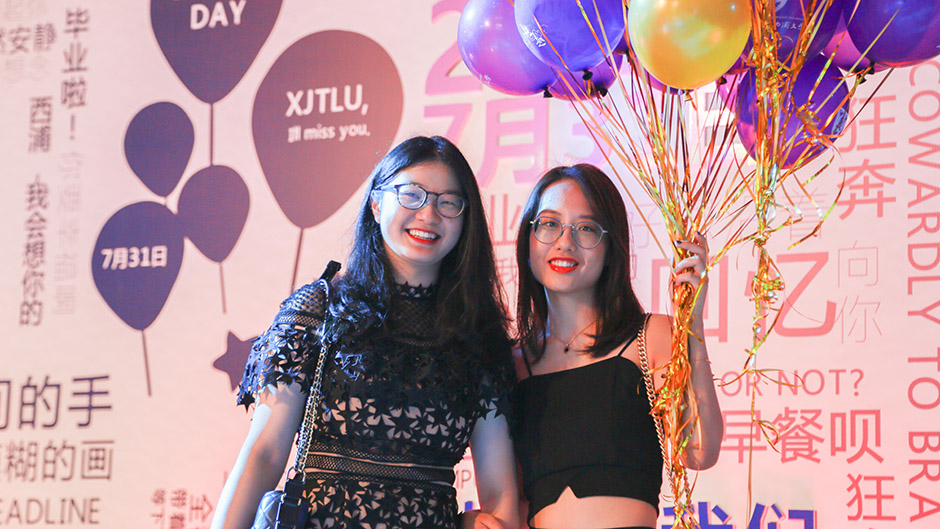 (Photo provided by: Yuanyuan Du)
The graduation ball kicked off with the first release of the graduation film, in which XJTLUers (Yishu Li, Guanqi Dai, Dewang Guo, Xinling Xie, Jinfeng Guo and Leifei Zong) shared stories of their time at XJTLU and expressed their hopes for the future.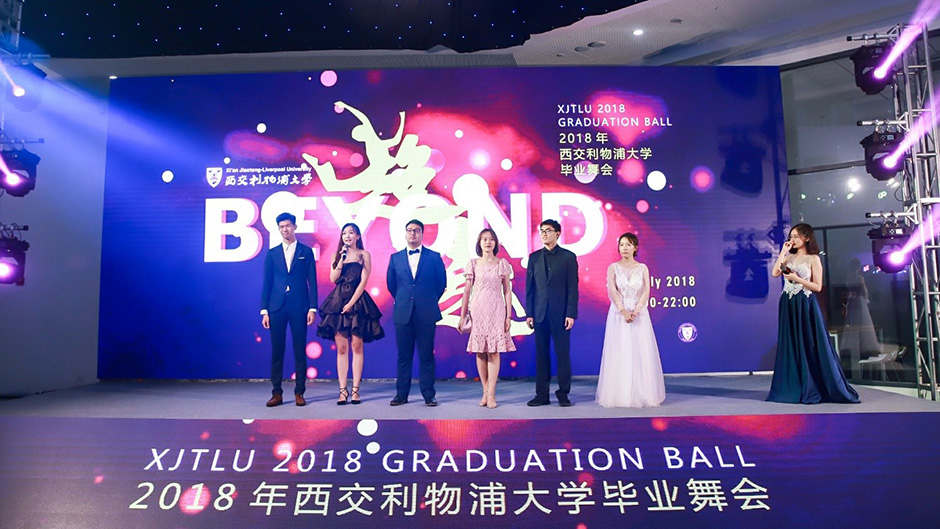 Cao Jiang, who studied Urban Planning and Design, said: "I am thankful for XJTLU, which gave me the chance to study abroad."
Professor Qiuling Chao, Vice President of XJTLU, extended her wishes to all the graduates, saying: "I hope you can keep in touch with your Alma Mater as an XJTLUer and share the values you embraced here – respect, affection and gratitude for the people around you."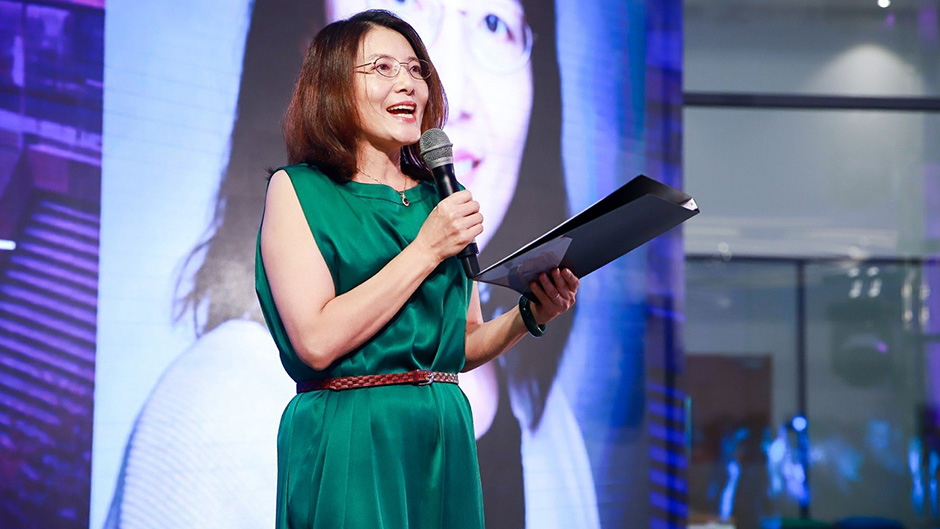 Professor Chao awarded certificates to 20 alumni ambassadors. They are Yifei Huang, Tong Hu, Huiqian Ying, Ziwen Qiu, Guanqi, Enxin Chen, Wenjun Chen, Yuqi Liu, Jiantao Xu, Yuqing Chu, Yu Zhang, Fuxin Li, Qianyu Zhang, Wanning Zhu, Yunqi Zhang, Wen Jiang, Jingyi Wang, Weiqian Zhang, Yifan Jin, Bruschie Davide and Can Chen.
The graduates had the chance to take to the dancefloor.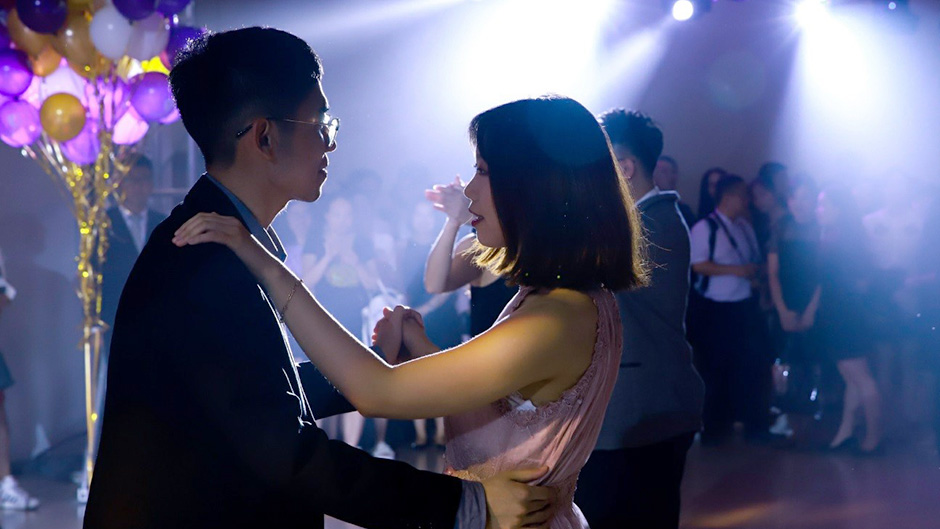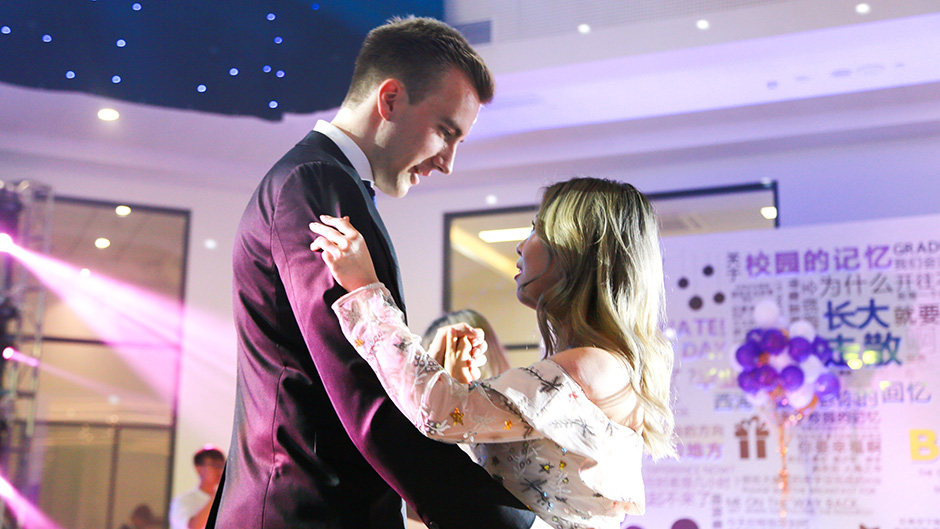 (Photo provided by: Yuanyuan Du)
The crowd also enjoyed a performance by Zhiyuan Lian, Fenghua Li, Xinyue Wu, Xiaoyi He, Xiaoyu Wang, Jingwen Hu, Wen Wu, Xiaohan Huang and Ruqi Zhao from Hip-Hop Park.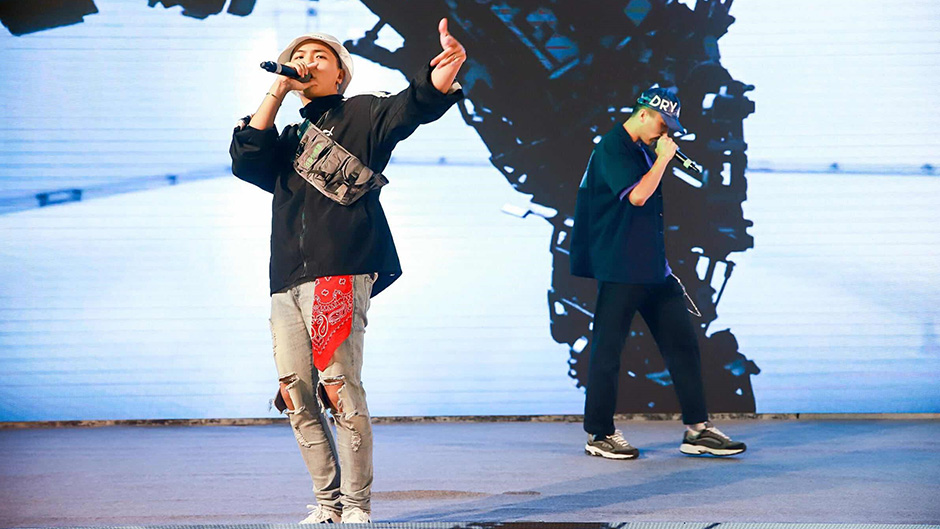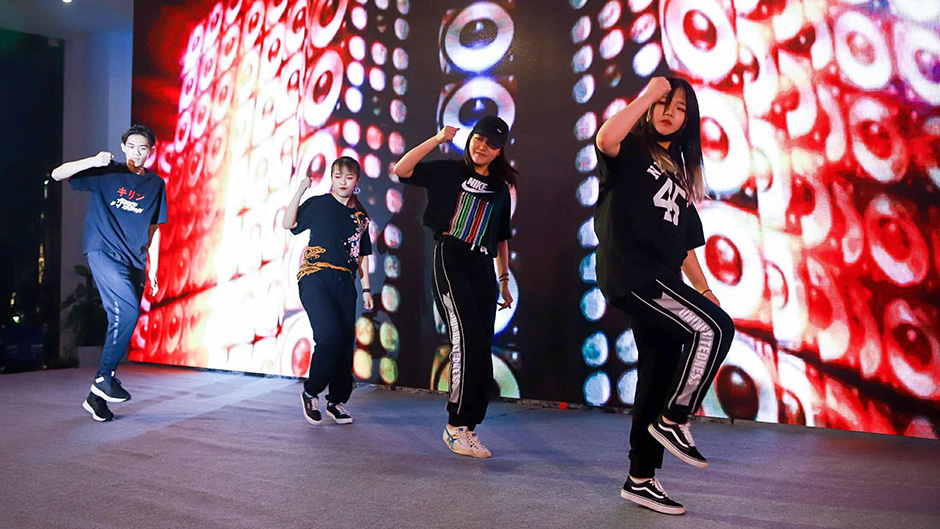 In the game 'I'm about to graduate, I want to say…', many graduates shared their stories about love, family and friendship.
Shaoqin Li, who graduated from BSc Financial Mathematics said: "The university days are gone with happiness and sorrow. I'm so grateful to have spent a happy time with you."
Four of the top ten singers, Ruo'en Zhang, Chen Lin, Jiachen Tang and Xinyu Jiang, also performed songs, including 'Youth Once More'. The graduation ball ended with more than 2000 colorful balloons falling from the ceiling.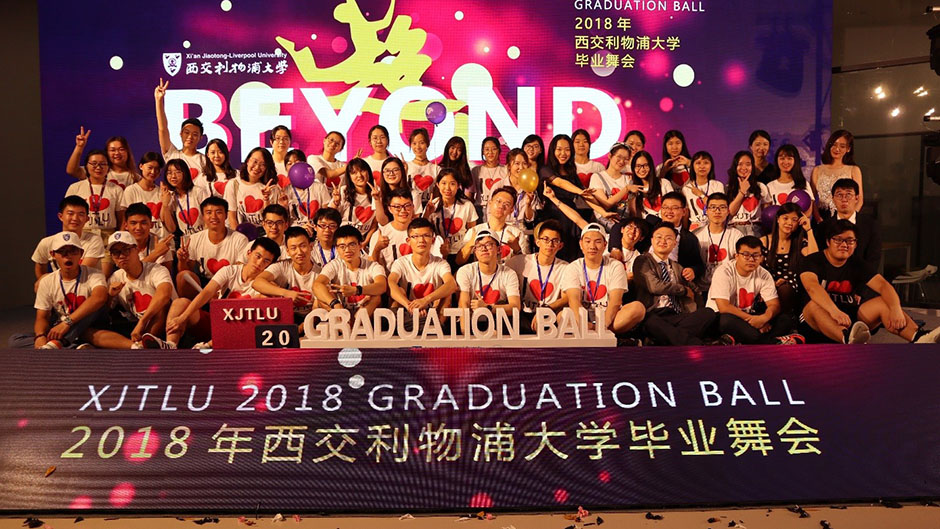 (Photo provided by Junyun Wang)
Jing Wang, the main organiser of 2018 Graduation Ball, said: "I appreciated all the support from the graduates and volunteers. I hope that all of the graduates will have happy lives in the future. Although you have graduated, you will always be XJTLU alumni and the University will be with you forever."
Story by Jiayi Yan and Yuyan Hu
Translated by Jinghong Yang, edited by Rosanna Galvin