Design work by Xi'an Jiaotong-Liverpool University architecture lecturer Philip Fung has captured the attention of the international design community in recent months.
Fung was invited to exhibit his work 'Zoo-Topia' at the prestigious 16th Venice Biennale International Architecture Exhibition (Hong Kong Exhibition) held in Italy this year. At the same time, another of his designs – the Maoshuli cafe in Shenzhen – was selected as a finalist in the 2018 Taipei International Design Award.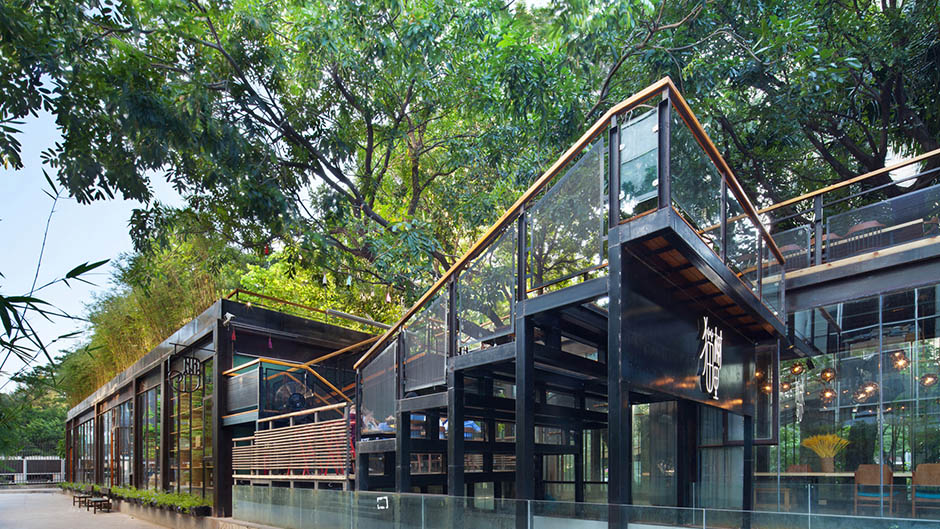 The Maoshuli café, which is a coffee shop-cum-creative business hub located by the West Gate of Shenzhen University, is in the running to win the 'Public Space Design' category of the award. It is currently first place in people's choice for the classification with voting closing on October 13.
Fung developed the design for the café for a client, who is based at Shenzhen University as a guest lecturer and also owns a multimedia and advertisement company. The 600sqm space was designed to be used as a daytime café, a nighttime BBQ restaurant for students, and a working space to develop creative projects. Maoshuli café opened to the public in 2016.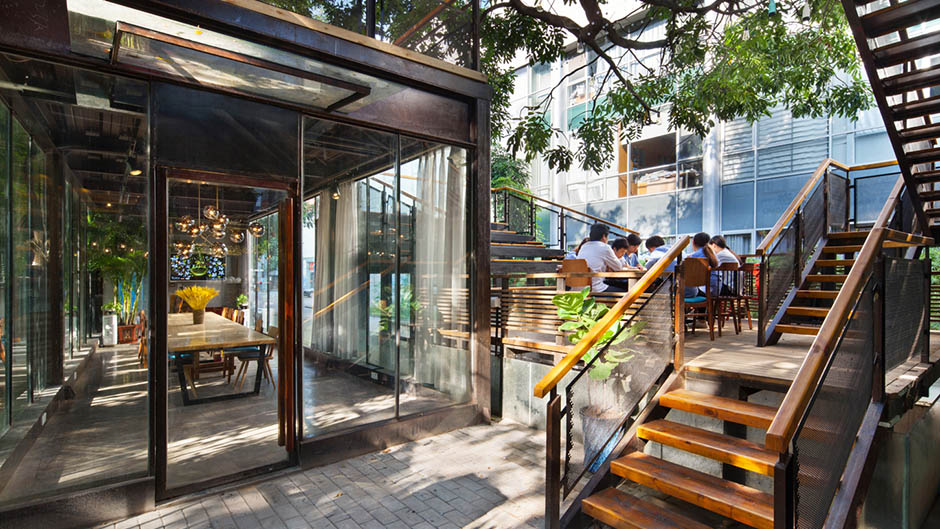 For the 16th Venice Biennale International Architecture Exhibition (Hong Kong Exhibition), Fung developed the concept of 'Zoo-Topia' to explore how the urbanisation process in Hong Kong affects animals and their habitats.
"Hong Kong is famous for its density and highly efficient use of space. People suffer from expensive costs of living and most live in compact apartments," Fung said.
"Land in Hong Kong is prestigious, every inch is squeezed to achieve maximum value. But the urbanisation process only concerns human habitation. This is why we developed 'Zoo-Topia' – to consider where other species can go and how they can live in this environment.
"Currently animals have no rights to stay in the city. They can either stay in the mountains outside of the city or in a zoo. The zoo is a collection of animals for entertainment or education. It is like a prison with low quality of life. But what if animals could live in the Hong Kong CBD?
"Zoo-Topia is a new, vertical home for animals, where they can enjoy the best views with the most advanced environmental recycling system including water, air and waste disposal. During the day, people can visit the animals at Zoo-Topia with a path going through their cage-like homes.
"What we are trying to do is reverse the relationships between seeing and being seen, and urban and primitive. Who are the 'animals' in this zoo?"
The exhibition opened on May 26 and will run until November 25 this year. Fung worked together with fellow architect Zhang Yiwei to create Zoo-Topia.
By Rosanna Galvin, photos supplied by Philip Fung