"To learn, think and communicate actively—to be proactive in all aspects of my life – is the greatest thing I have learned at Xi'an Jiaotong-Liverpool University," said Shiyun Liu, who graduated from XJTLU in 2013.
"Through the international education model, I've learned I need to be proactive in whatever I do and that great opportunities and resources are always there, waiting for you to make use of them."
Shiyun started her degree at the Department of Electric and Electronic Engineering at XJTLU in 2009 and upon graduation in 2013, she gained a full scholarship to pursue a PhD in Plasma Energy at the University of Liverpool. After completing her PhD, she returned to China and now teaches at Nanjing Tech University.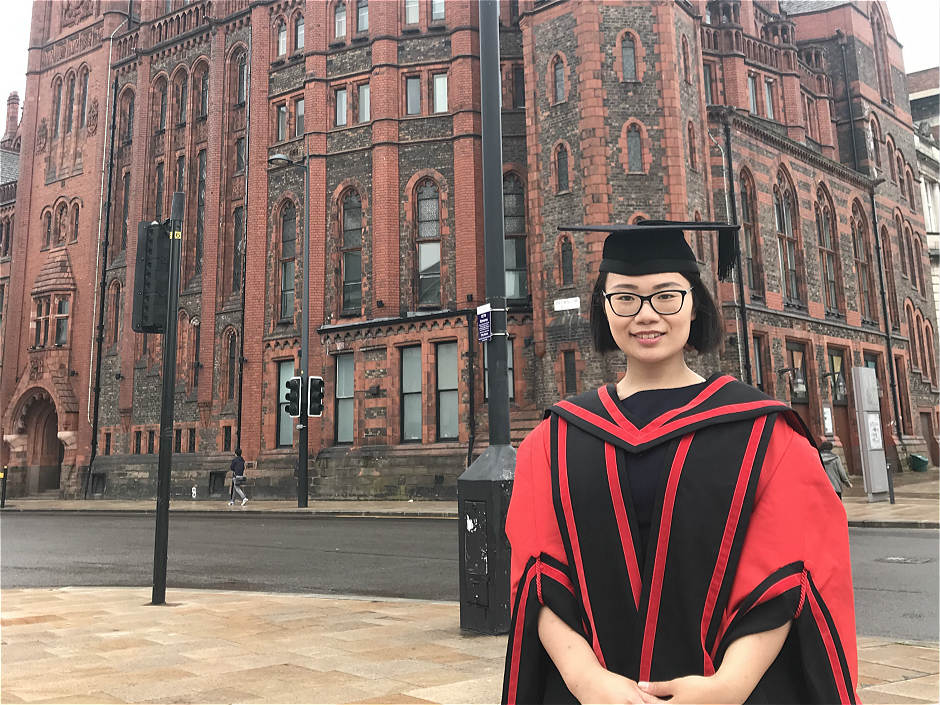 It was Shiyun's excellent performance during her undergraduate study that led to her receiving a full scholarship to pursue a PhD in the Department of Electrical Engineering and Electronics at the University of Liverpool.
Her studies focussed on non-thermal plasma, and catalyst-assisted plasma and its function in energy transformation, especially the reforming and utilisation of biomass tar.
In recognition of her outstanding performance and achievements in research, Shiyun received the 2017 Chinese Government Award for Self-financed Students Abroad.
The award was presented to Shiyun by the Consulate-General of the People's Republic of China in Manchester in July.
She is pictured here with Counsellor Ying Wang and Consul Xuefeng Chen.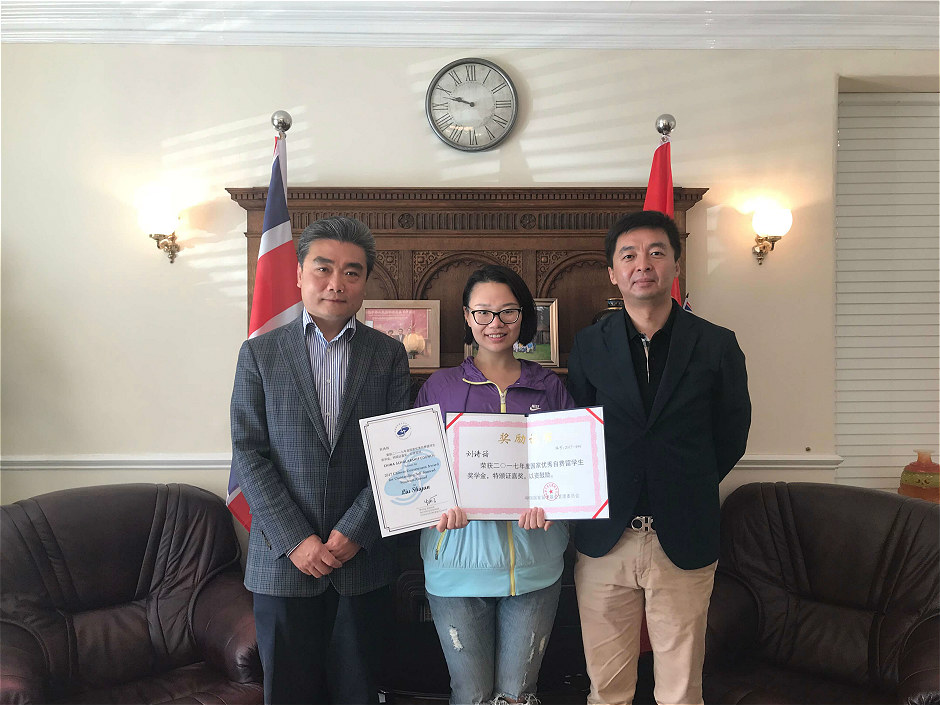 As a student who has substantial experience in international education, Shiyun reflected on what she had learned at XJTLU, saying the biggest impact an international education had on her, was the ability to 'study actively'.
From Shiyun's perspective, education abroad is in a 'free' mode compared to the model in China. During classes students can gain professional knowledge through teachers, however there is more emphasis on self-study and self-exploration.
"For me, study or taking classes is no longer about passively receiving knowledge, but an automatic quest for knowledge," she said.
"What I benefited most from at XJTLU is the ability to be active in my learning. I have realised that no matter what I do, I need to be proactive in all areas of my life – to actively learn, think and communicate.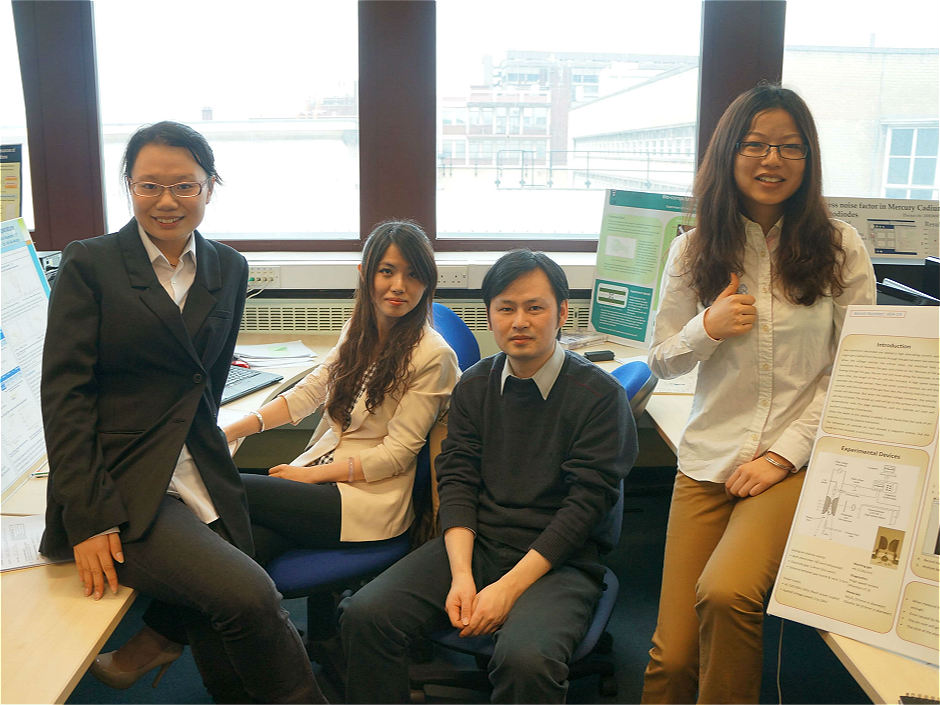 (Photo of Shiyun Liu, her supervisor and classmates at her undergraduate graduation at the University of Liverpool, where she spent the last two years of her degree undertaking the XJTLU 2+2 model.)
"I am lucky to have graduated from XJTLU. For me, the University is like an international academic centre that is full of life.
"You can hear English in different accents here, you can talk to people from different nationalities about their hometowns and get to know more about their customs and culture.
"You can also learn about cutting-edge research achievements and have academic discussions with researchers from all over the world.
"XJTLU is an international stage where you can become a better version of yourself."
The Chinese Government Award for Self-financed Students Abroad was approved by the Ministry of Education of China and set by the China Scholarship Council. It aims to encourage self-funded overseas students to achieve excellent results in their studies and then return to serve the country.
Since its establishment in 2003, the award has been given to 500 students every year.
By Bo Kou, photos provided by Shiyun Liu
Translated by Boqiang Xiao, edited by Guojuan Wang and Rosanna Galvin