Hundreds of students attended this year's Freshers' Fair at Xi'an Jiaotong-Liverpool University, where representatives from student clubs and organisations demonstrated the diverse range of extracurricular activities available at the University.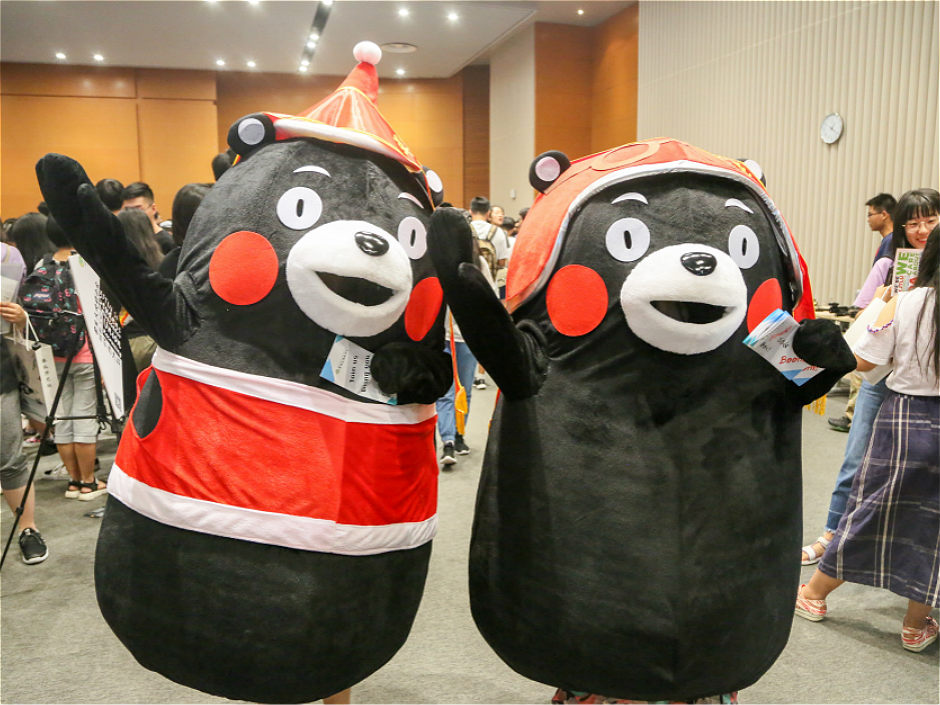 Freshers' Fair is an important annual club gala organised by Student Club Support Center and co-organised by Club Program Office. It is designed to recruit new students and campus life.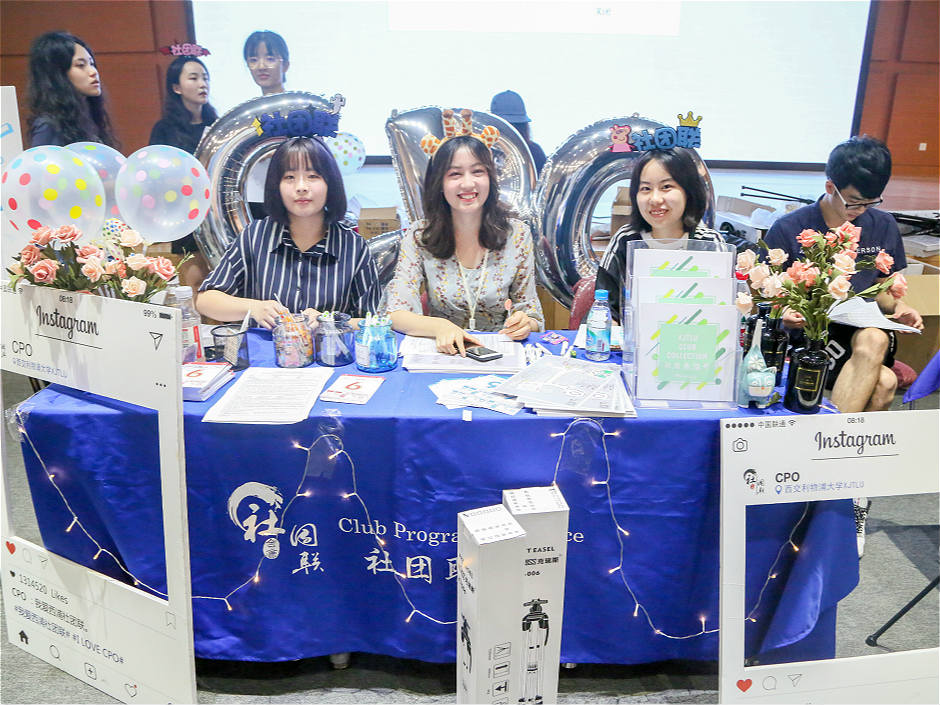 The Club Programme Office (CPO) supports the development of clubs and helps to build a bridge between students, clubs, leaders and teachers.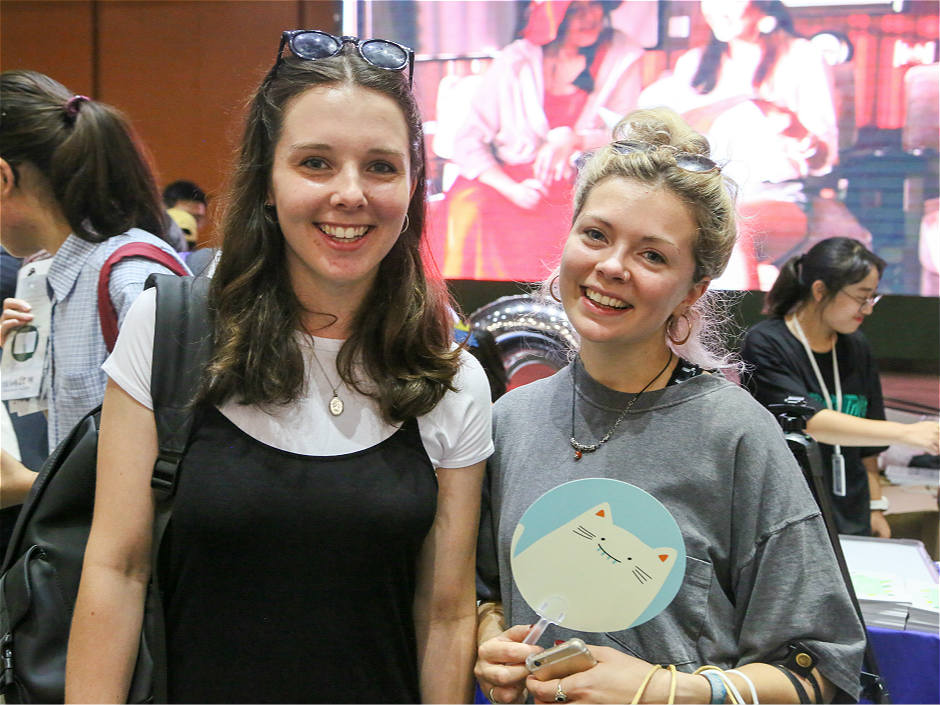 Sam and Addie are exchange students from UK, who enjoyed their first Freshers' Fair at XJTLU.
"Everyone is so friendly, and every student has the chance to join a club. We joined the Modeling United Nations club when we were in Liverpool, and it's so nice to have it here as well. We're also interested in the Pottery Club and the Art Association," said Sam.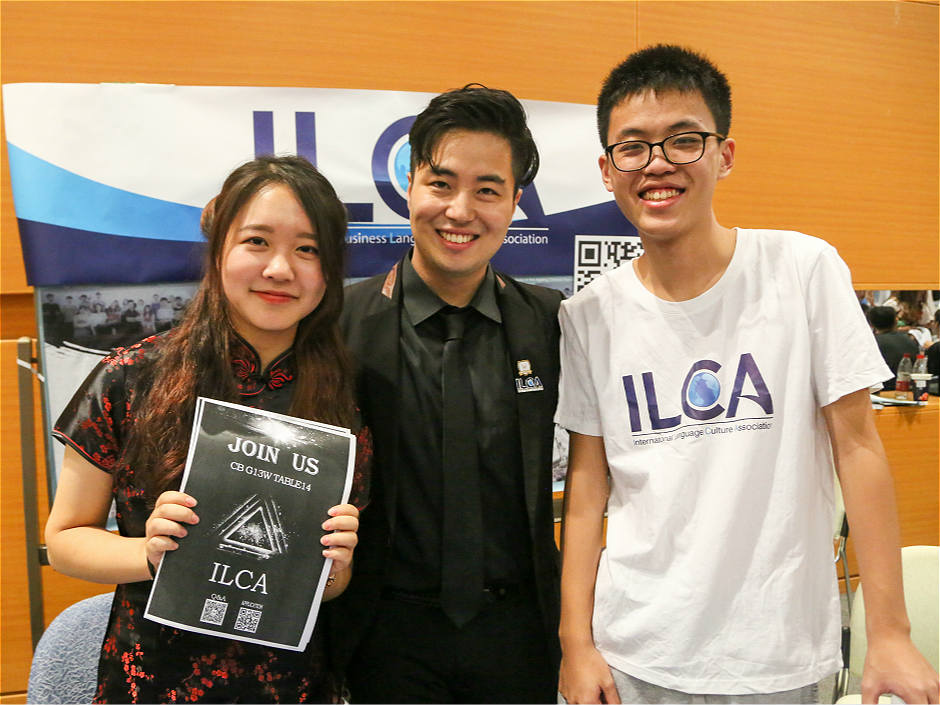 Joon (pictured above, centre), the president of the International Language Culture Association (ILCA), explained that ILCA represents international students, and holds language classes for everybody. They have eight language courses, including French, Korean, Japanese, and German. In addition, ILCA also organises different kinds of events and festivals.
"As a representative of the international students, I want to make our association as a kind of the bridge between Chinese students and international students," said Joon.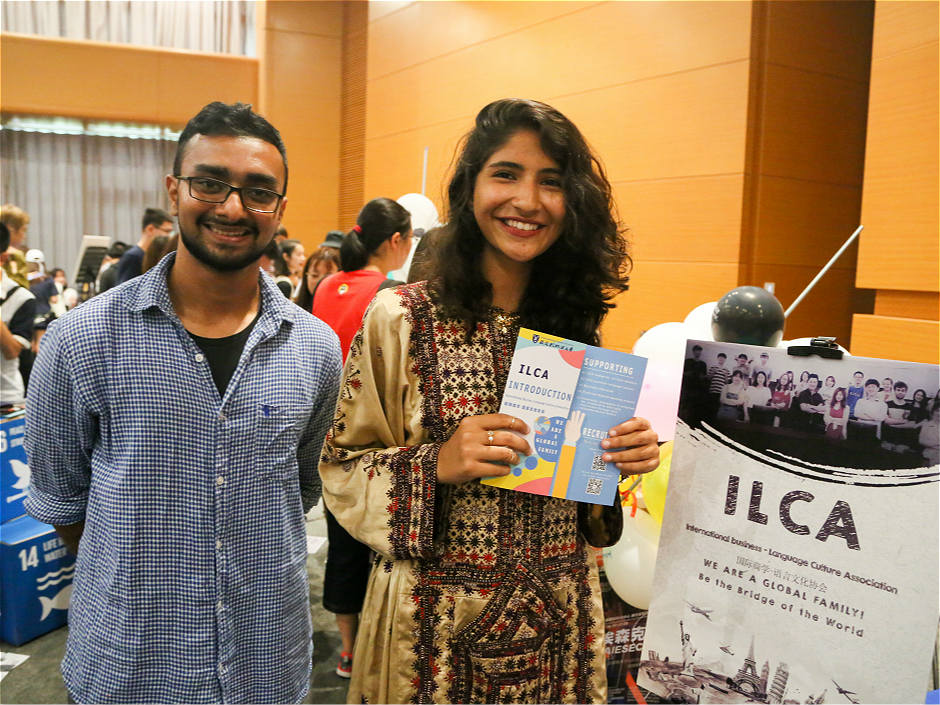 The Language Partner Union (LPU) aims to provide Chinese language partners to help overseas teachers and students in XJTLU learn Chinese and get to know the Chinese culture better. Chinese students are also able to improve their English communication skills in the process.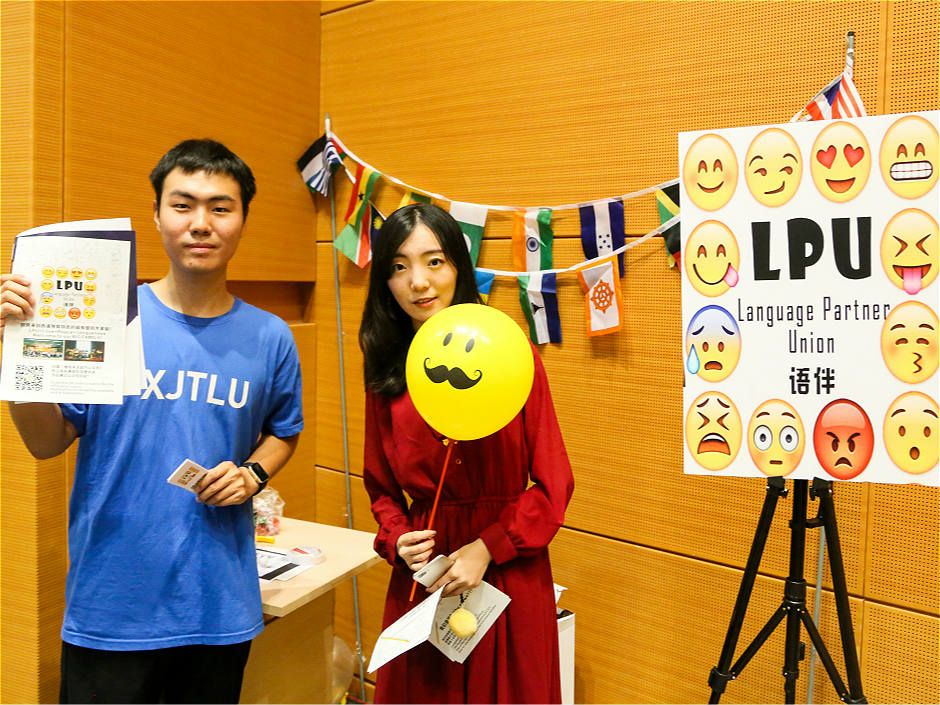 XJTLU Physical Education Centre provides health and fitness courses including archery and golf.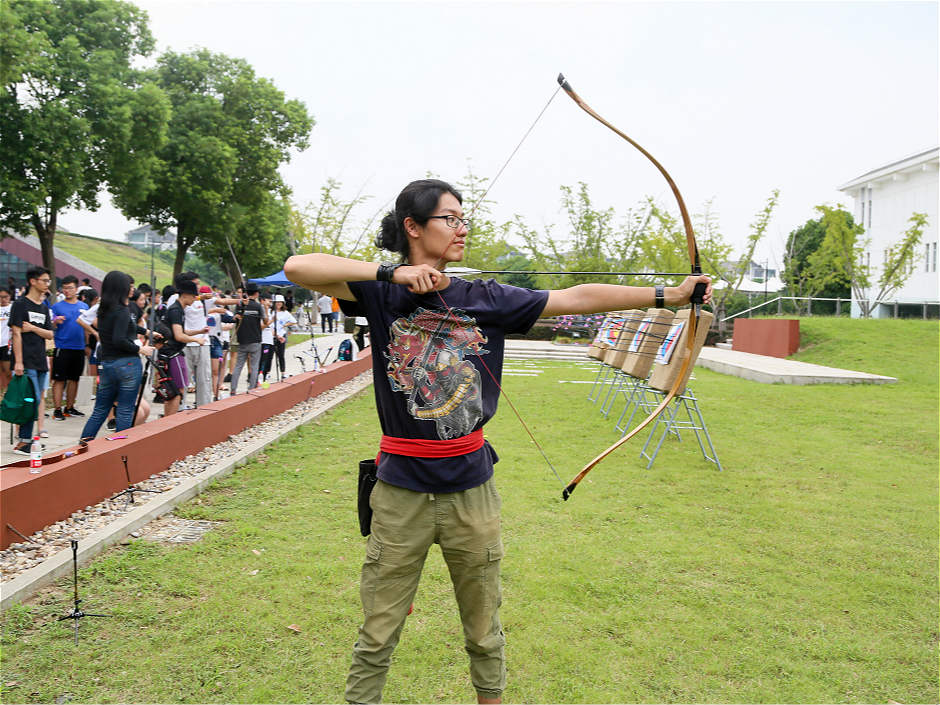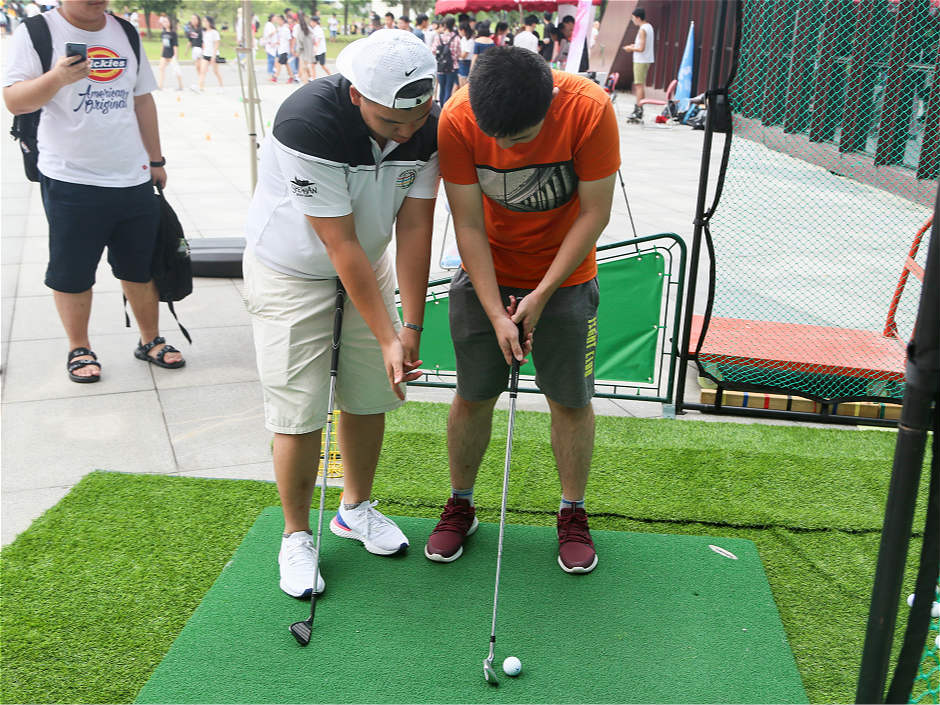 You can see more photos from the Freshers' Fair below.
Wind-Gear Roller-Skating Club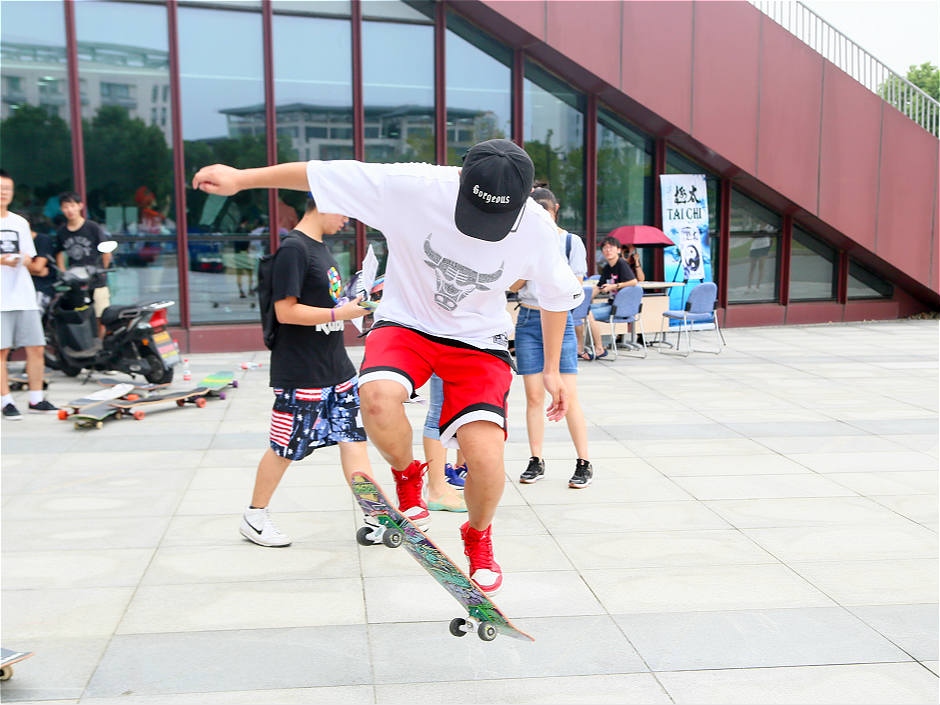 Skateboard Club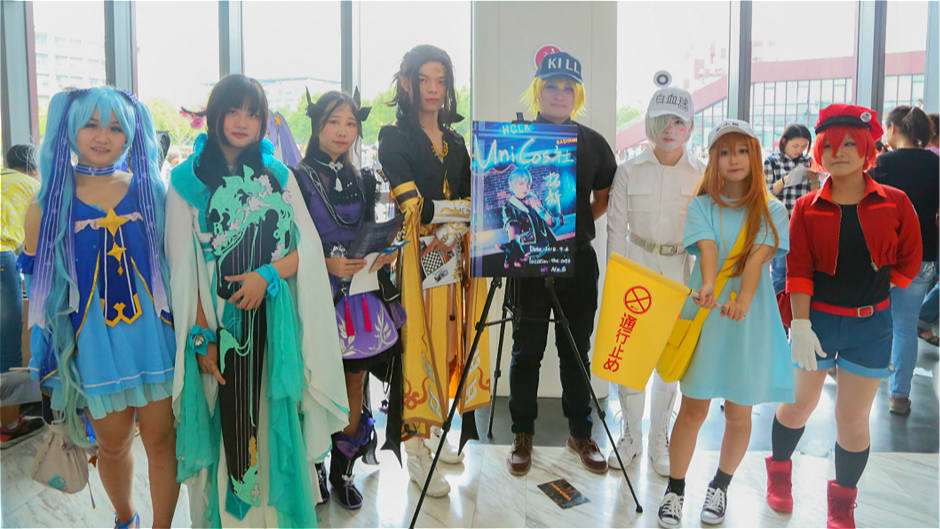 UniCos Club
International Society for Career Exploration
By Fangyuan Liu, photos by Yuanyuan Du, edited by Rosanna Galvin