Design work by Xi'an Jiaotong-Liverpool University students will be included in the International Heritage Fair exhibition at The Louvre, Paris later this month.
Four students from the Department of Industrial Design collaborated with a local company to create innovative conceptual designs for traditional Chinese fans.
Initial fan designs were completed for the industry collaboration studio module in which students from the BEng Industrial Design programme engage in a real-life project with local industry partners.
The students worked alongside fan designer Chun Sheng of Suzhou Sheng Feng Cultural and Creative Development Co. Ltd., a master of traditional fan making techniques that are listed by UNESCO as part of China's intangible cultural heritage.
"At the end of the semester, the company and Miss Sheng were highly impressed by our students' design work," said module tutor Dr Cheng-Hung Lo. "They invited us to participate in their exhibition at the Louvre later this month.
"The students continued to work with Master Sheng during the summer holidays and produced much more refined fan products based on our designs," said Dr Lo.
"XJTLU students are full of creative ideas," said Sheng (pictured above at the Sheng Feng fan factory). "I really enjoyed working with them."
Yunpeng Xiang, manager of the Materials Library at XJTLU, liaises with local companies for the industry collaboration module and acted as coordinator and facilitator for the project.
"We began with a field trip to the fan factory, where students learned about the whole fan-making process," Xiang explained.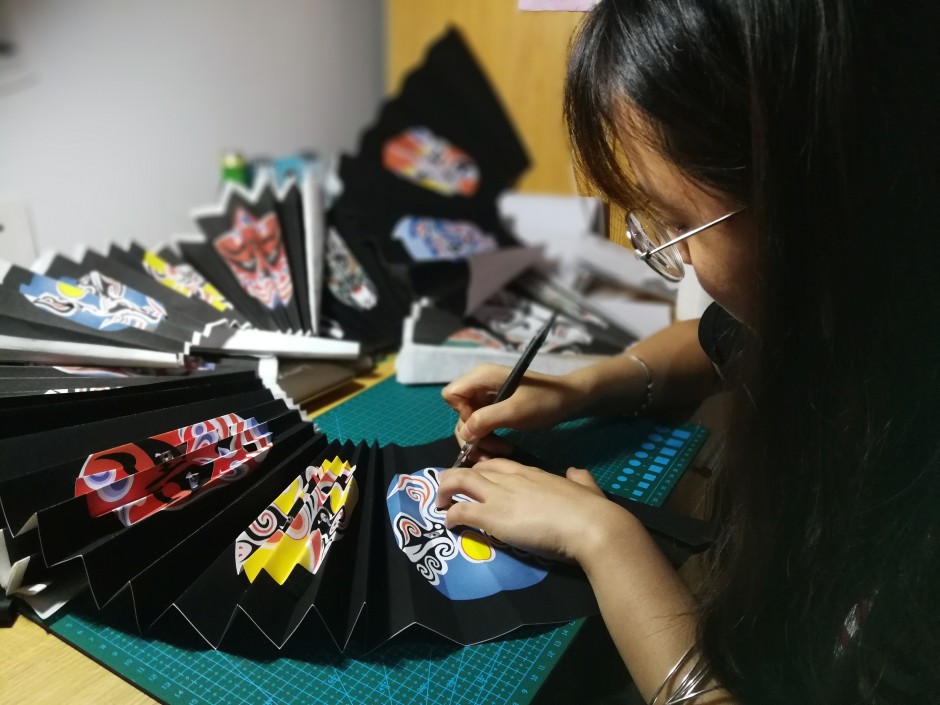 Having learned first-hand about ancient fan production techniques, the students made use of XJTLU's advanced equipment (including a laser cutter, pictured below) to create unique fan designs combining the traditional with the contemporary.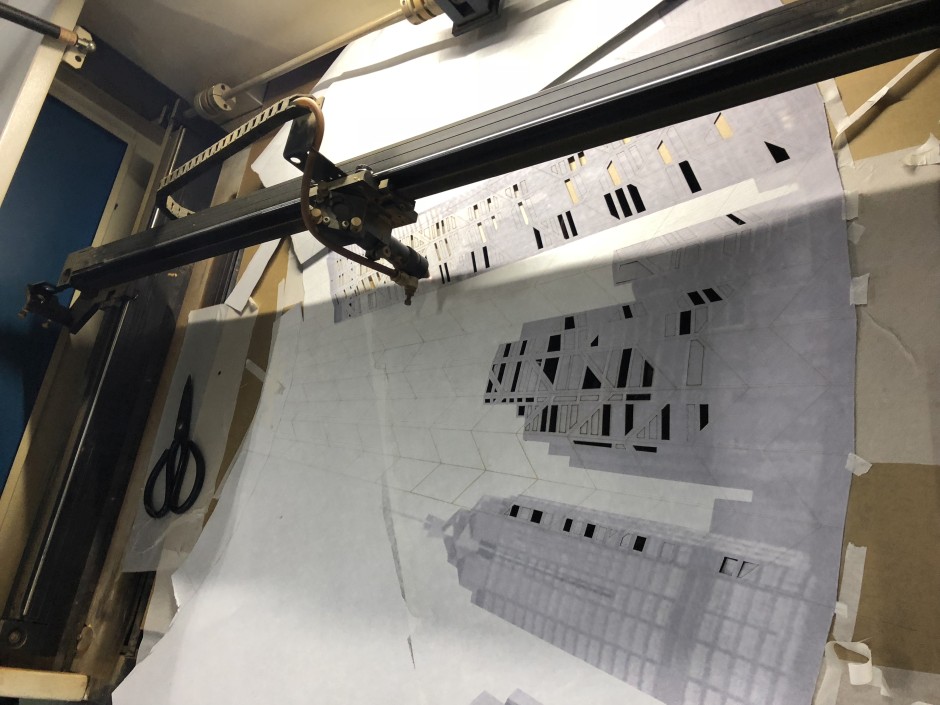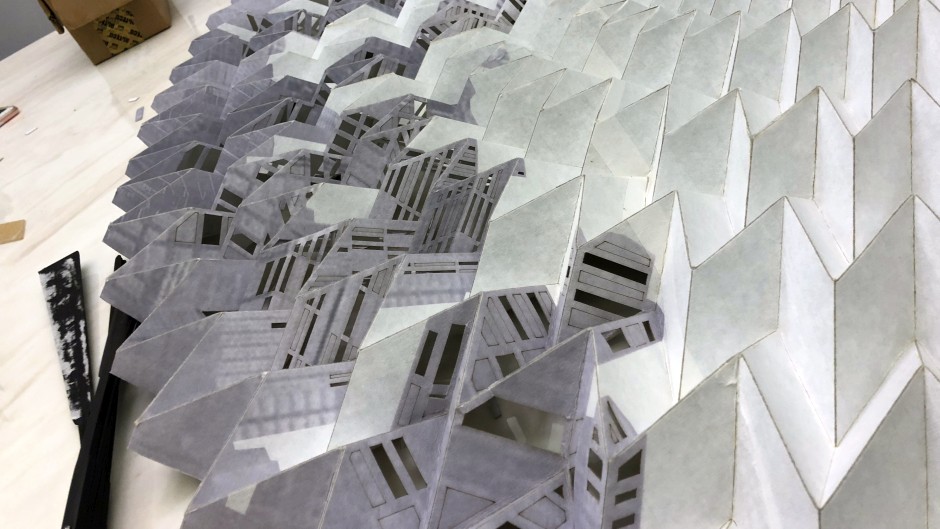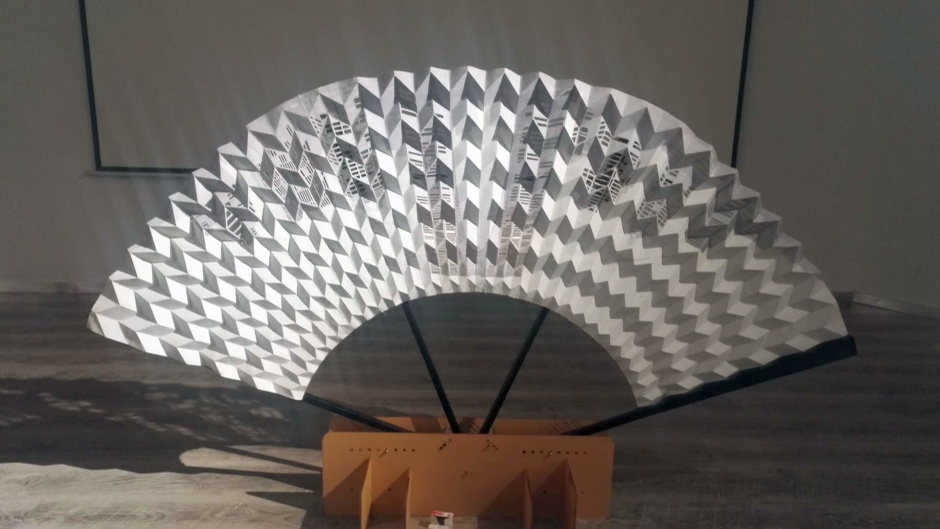 "The purpose of the industry collaboration module is to expose students to the opportunities and constrains of real-life design projects," explained Dr Lo. "They also learn about the professional and ethical demands of design work.
"Through working with Master Sheng they have gained experience of what it is actually like as a designer – negotiating, compromising, and working together with the client to realise a product," he said.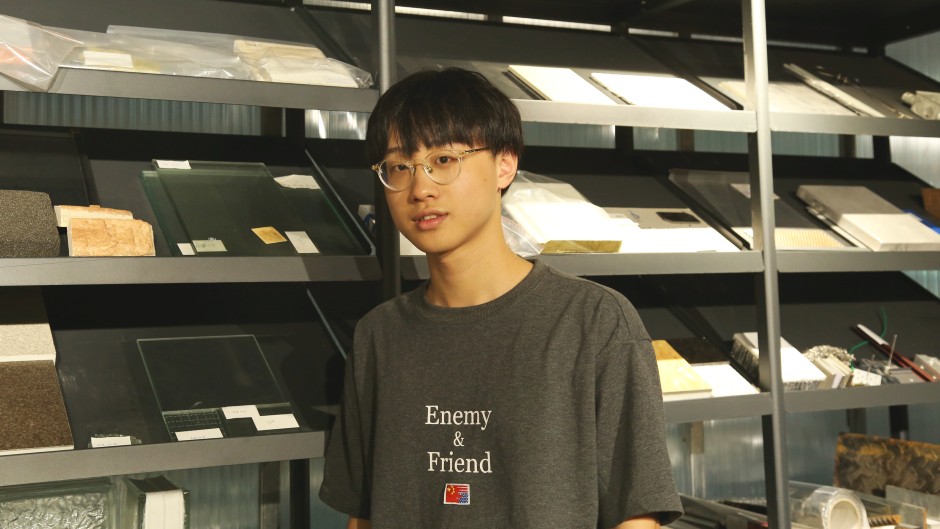 Student Xingjian Hu (pictured above), who will attend the International Heritage Fair along with Dr Lo, Yunpeng, and the other students involved, said he was looking forward to seeing the designs from other cultures that will be on display.
"I'm really into graphic design, and I think Chinese designers should try to move away from copying other cultures to better define Chinese ideas of beauty," said Hu.
Ewout van der Schaft, head of the Department of Industrial Design XJTLU, said it is a great honour for our students to be invited to exhibit work at The Louvre, and it is testament to their design talent and hands-on skills.
By Danny Abbasi
Photos by Yuanyuan Du and Dan Zhu; additional photos provided by the Department of Industrial Design