More than 40 journalists from media outlets around the country gathered at Xi'an Jiaotong-Liverpool University this month to join in a discussion about opening up and reform in China's education industry.
The media event, which included representatives from Xinhua News Agency, People's Daily, and China Education Daily, focussed on the 40th anniversary of reform in China, the impact on higher education, and XJTLU's development in a time of vast economic and social change.
Since 1978, a number of key events have happened in China's education industry, including the college entrance examination resuming in 1978; China joining the World Trading Organisation and pledging to open its education market in 2001; and the issuing of new regulations on Sino-foreign Cooperative Education in 2003.
It is in this dynamic environment that XJTLU was founded in Suzhou in 2006. Starting from one building and 163 students, XJTLU now has two campuses and more than 10,000 students.
During the event, both journalists and key university staff had the opportunity to reflect on China's education reform and XJTLU's development as an international university in China.
Professor Youmin Xi, executive president of XJTLU, said the opening up and reform in China had led to universities like XJTLU being able to compete on the world stage.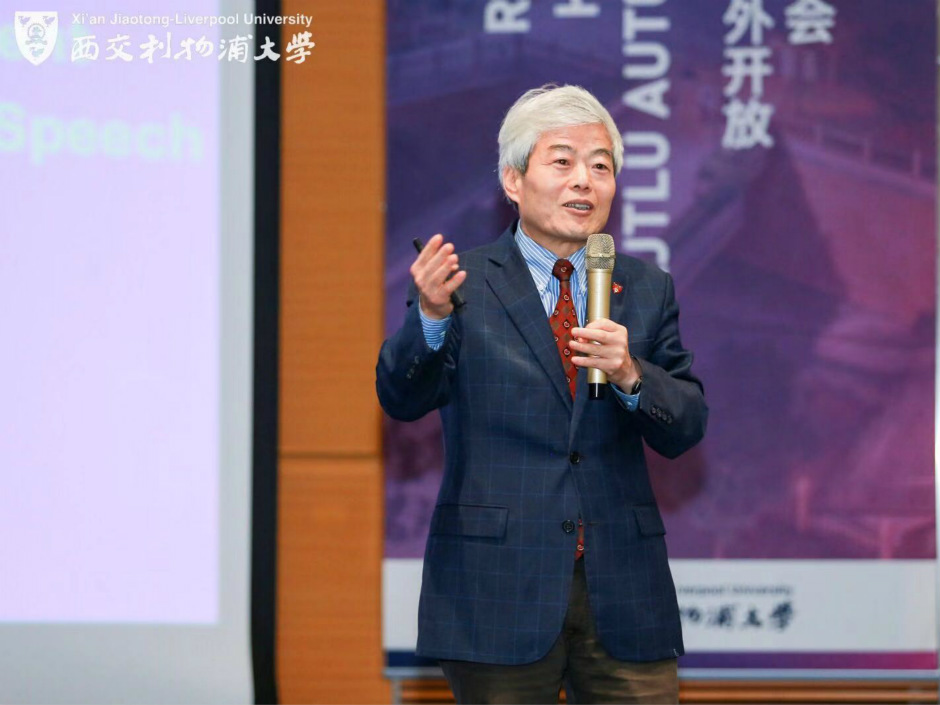 "Education is being reshaped around the world," he said.
"By reflecting on the changes and focussing on how we can reshape education to meet the demands of future society, we have a real opportunity to help redefine education both in China and overseas.
We may be a young university but we are standing at the same starting line as world-class universities, and we have a chance to be a leader in our field."
Wei Huang from China Education Daily said that he had witnessed first-hand the rapid development of XJTLU.
"When I first visited the campus 10 years ago, there was nothing but one building," he said.
"Today, I see a modern university with two campuses, and an institution that not only exists in a physical place, but is also a kind-of spiritual home, where young people can grow up and become independent.
"I would like to congratulate the University on the impressive growth that has taken place over the past 12 years."
Junhui Ling from Xinhua News Agency noted that in the eyes of the media, XJTLU's influence on the reform of Chinese higher education is growing.
"It is neither the oldest nor the youngest Sino-foreign joint venture university in China, yet it has the greatest and most significant impact," he said.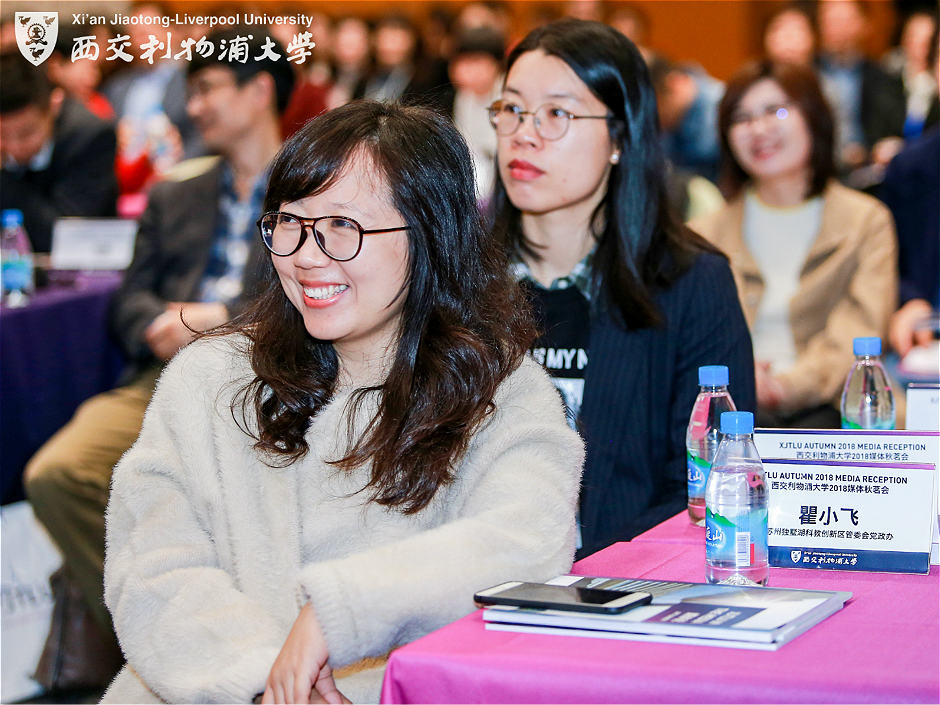 Ten XJTLU staff gave presentations at the event, illustrating ten keys to success in building an international university in China. The presentations included:
XJTLU Entrepreneur College
Presenter: Professor Youmin Xi, executive president of XJTLU
Scientific Research
Presenter: Professor Eng Gee Lim, dean for research and graduate studies at XJTLU
Global Citizens
Presenter: Xingjian Hu, Year Four student from the Department of Industrial Design
Alumni
Presenter: Professor Minzhu Yang, vice president of XJTLU
Internationalisation
Presenter: Professor Qiuling Qian, vice president of XJTLU
Admissions and Student Recruitment
Presenter: Dr Qijian Xie, deputy director of Centre for Students at XJTLU
Quality Control and Assurance
Presenter: Professor Chin Chee Seong, dean for learning and teaching at XJTLU
Development
Presenter: Dr Yimin Ding, vice president of XJTLU
Professional Accreditation
Presenter: Professor Hossam Ismail, acting dean for XJTLU's International Business School Suzhou
Influence on Education
Presenter: Dr Xiaojun Zhang, deputy director of ILEAD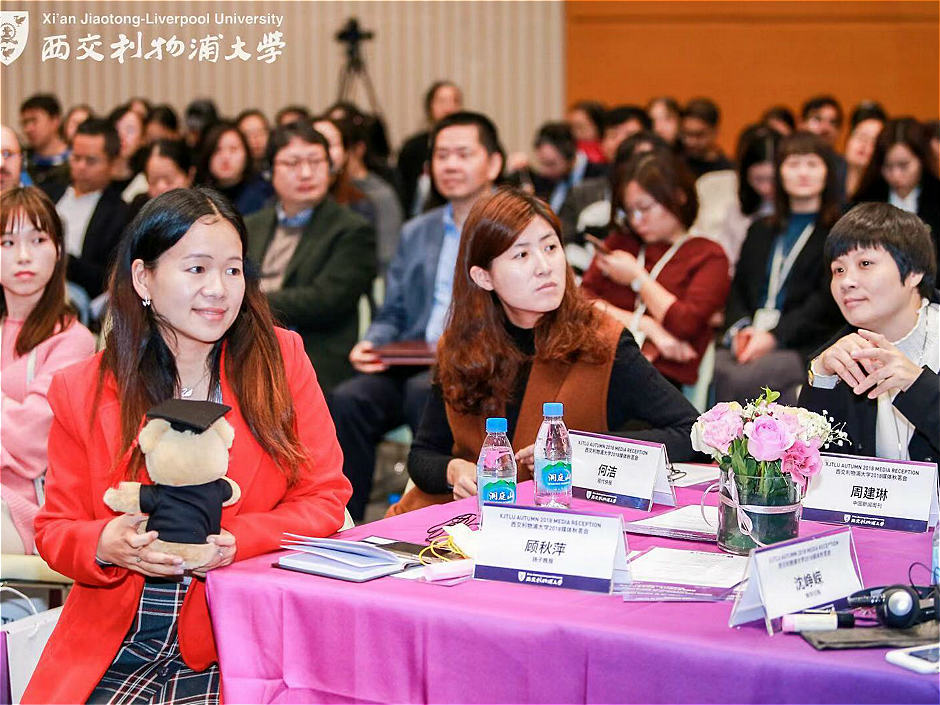 In addition to the discussion on reform and opening up in China, the media event also included the presentation of the Awards for Excellence in University Communications Cooperation. The Awards recognise the departments and offices who have excelled in supporting the University's marketing and communications efforts. The following awards were presented:
Best News Contribution Prizes
International Business School Suzhou, Department of English, Department of Biology Sciences, Department of Urban Planning and Design, Department of Electrical and Electronic Engineering, Department of Health and Environmental Sciences, XJTLU Museum, Department of Mathematical Sciences, Student Admissions, and Career Development Office.
Best Social Media League Contribution Prizes
XJTLU Admissions, Institute of Leadership and Education Advanced Development, XJTLU Career Centre, International Business School Suzhou, XJTLU Chinese Teaching, XJTLU Self-Management, XJTLU Alumni Association, XJTLU One-Stop Student Service Centre, Department of Architecture, XJTLU Library, and XIPU Institution.
Social Media League Merit Prizes
XJTLU Museum, XJTLU External Mentor Group, XTJLU Centre for Academic Affairs, XJTLU Liberal Education, Department of Electrical and Electronic Engineering, Department of Computer Science and Software Engineering, Mathematical Seminar, Department of Biology Sciences, and XJTLU Global.
By Bo Kou, Luyun Shi, Qiuchen Hu and Hongjing Gou; translated by Xiangyin Han; edited by Rosanna Galvin