A Xi'an Jiaotong-Liverpool University student has taken out first prize in an international engineering competition for his innovative design that uses artificial intelligence to control transport networks.
Bin Xu (pictured below left), a Year Three student from the Department of Electrical and Electronic Engineering won the 'Shape of the Future of Transportation Systems' Competition, which is run by the Institute of Electrical and Electronic Engineers (IEEE).
As a result, he was also invited to attend the 2018 IEEE International Conference on Intelligent Transportation Systems in Hawaii in the United States last month.
The competition was organised by IEEE's Intelligent Transportation Systems Society and was open to students from around the world with the aim of harnessing their imagination to develop new ideas for future transportation systems.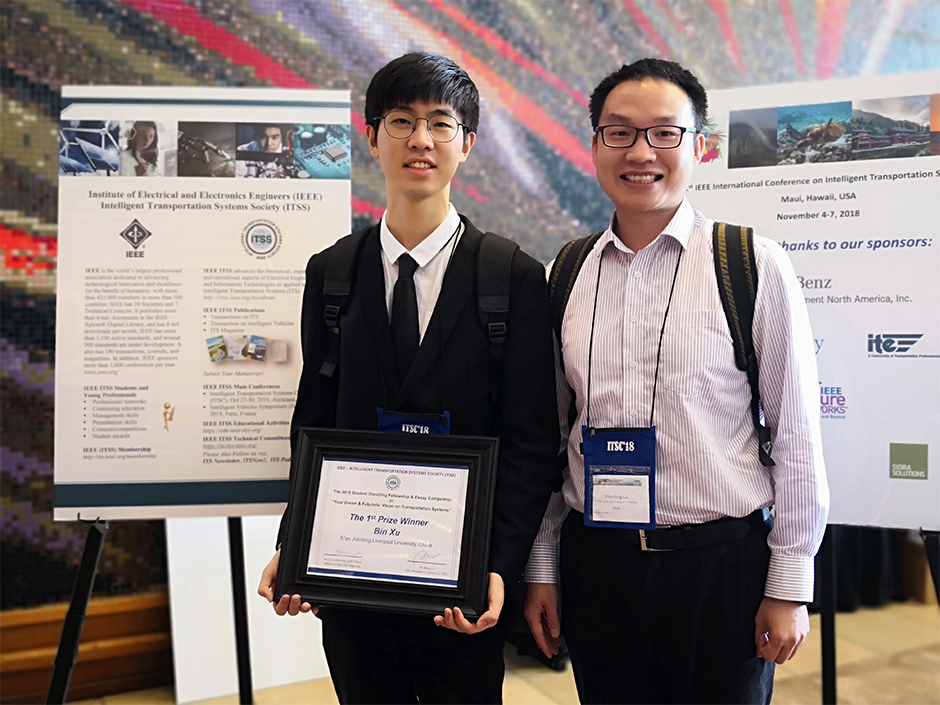 Dr Shaofeng Lu (pictured above right), who supervised Xu, said the participants needed a combination of imagination and knowledge of new technologies to succeed in the competition.
"Participants had to use their imagination to predict what the future might look like, and at the same time have a solid understanding of cutting-edge intelligent transportation systems to ensure their designs were feasible," Dr Lu said.
Student Xu's concept involved an unmanned transportation system that was controlled by artificial intelligence, capable of managing the integration of public transport including buses, trains and planes.
Called the 'Modular Integrated Transport Network', Xu said that in his system all vehicles were separated into single compartments or flying units, which were seen as modules by the AI management system.
"If a passenger wants to go to work from home for example, the intelligent terminal software provides them with different plans," he said.
"Costs for the journey depend on speed because the higher the speed, the more energy consumed.
"Current transportation vehicles are controlled by humans who don't always make the best choice when deciding which route to take, and the speed of vehicles varies due to a number of factors, giving rise to problems such as traffic jams, low efficiency and accidents.
"Under my system, the transportation modules work together to use optimised routes at the right speeds, which improves traffic efficiency."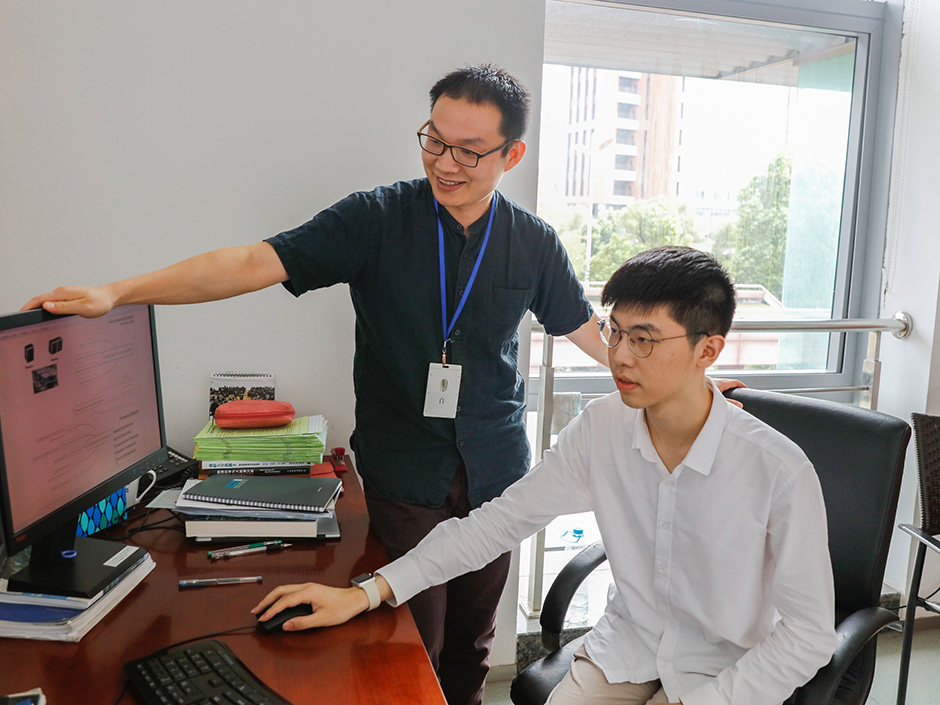 Dr Lu praised the concept for the integrated management of AI and its potential to have a real impact on how transport is managed.
"If our transport system was under the integrated management of AI, unnecessary cars would be reduced from the roads, which alleviates the traffic burden and saves a lot of energy," he said.
By Qiuchen Hu; photos by Yuanyuan Du; additional photos from Dr Shaofeng Lu and Bin Xu
Translated by Boqiang Xiao; edited by Rosanna Galvin