Delegates from the United Kingdom's Department for Education and the British Council visited Xi'an Jiaotong-Liverpool University to discuss the development of Sino-British universities and XJTLU's future plans.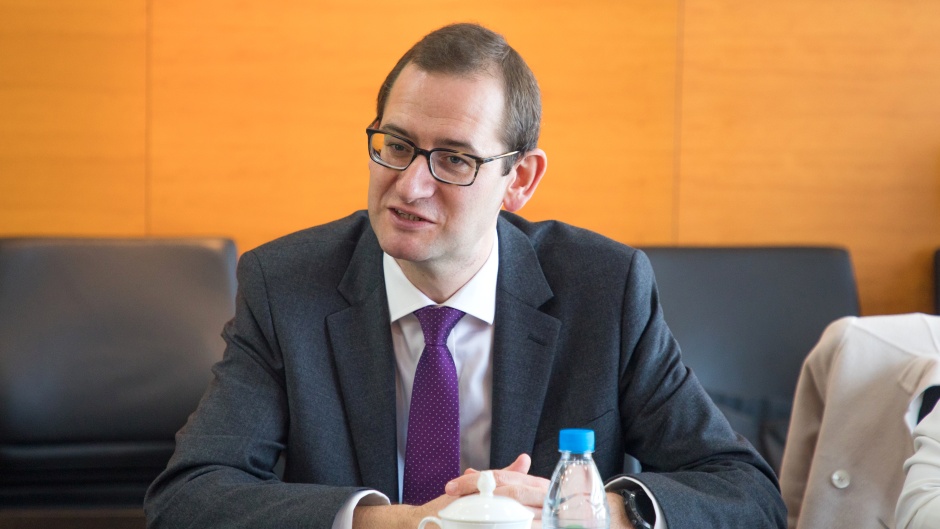 Paul Kett (pictured above), director general of the Department for Education, was accompanied by Jazreel Goh, director of education of the British Council in China, and Cathy He, the British Council in China's head of higher education.
Professor David Goodman, vice president for academic affairs, introduced the University, while Professor Youmin Xi, executive president of XJTLU, spoke about future plans including the new Taicang campus.
Professor Stuart Perrin, dean for international affairs, presented an overview of the key challenges and opportunities for international education in China.
Kett asked for recommendations from the XJTLU staff members for British organisations seeking long term collaborations with China.
In response, XJTLU staff members recommended planning for all eventualities including great success, and being aware of cultural differences in attitudes about the pace of change and the speed of executing projects.
Regarding Syntegrative Education – a new education model under development at XJTLU - Kett asked Professor Youmin Xi how it would meet graduates' career needs.
"We could have been even more disruptive," Professor Xi said. "But we are developing this education model step-by-step, and graduates will still get traditional degrees in addition to the Syntegrative Education certificates."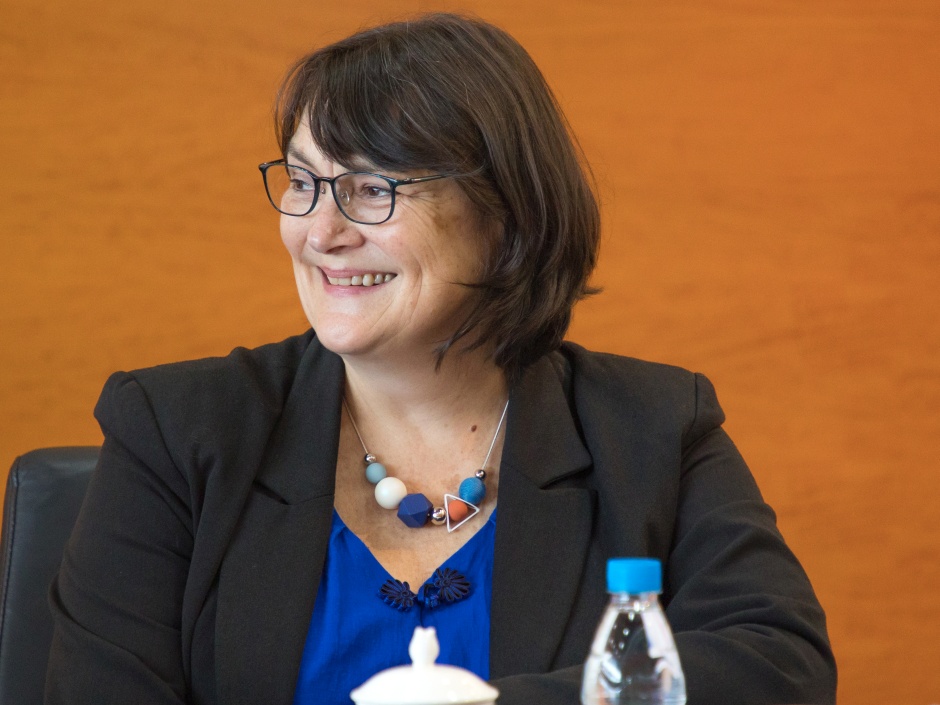 Janet Thistlethwaite (pictured above), head of the Centre for Academic Affairs, said Syntegrative Education is intended to meet the needs of employers who seek graduates with relevant experience and technical know-how.
Jessie Cannady, head of the Academic Services Office, added that it is a way to answer the question of how higher education will remain relevant given rapid technological change.
The UK Department for Education is a ministerial department supported by 18 agencies and public bodies, and is responsible for children's services and education, including early years, schools, higher and further education policy, apprenticeships and wider skills in England.
The British Council is a British organisation specialising in international cultural and educational opportunities, working in over 100 countries to promote wider knowledge of the UK and the English language.
By Danny Abbasi; photos by Ying Yao