International and domestic experts came together at Xi'an Jiaotong-Liverpool University last month to discuss how artificial intelligence and machines are changing the field of translation.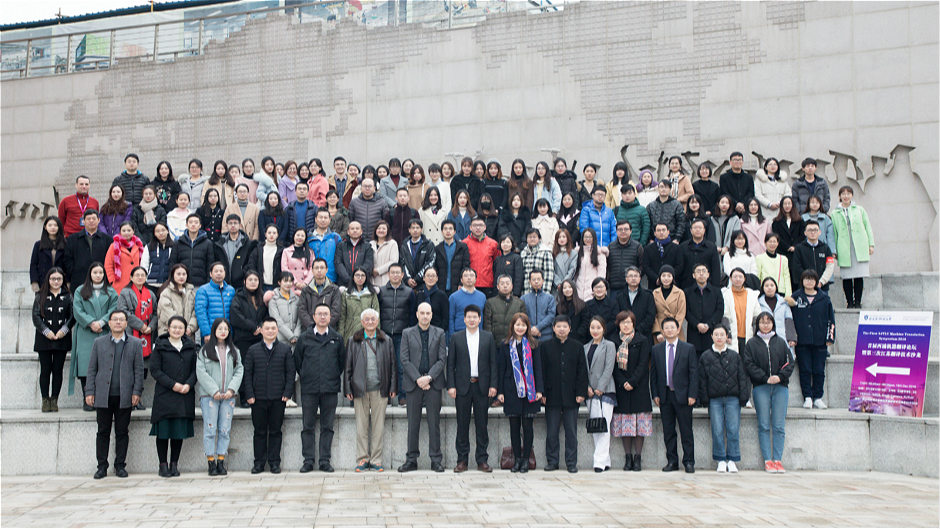 The first XJTLU Machine Translation Symposium saw Professor Zhiwei Feng from the Institute of Applied Linguistics, Ministry of Education, deliver the keynote address, which explored the vast changes language and translation have undergone throughout history.
After giving an overview of the development of translation studies and the current trends in the field, Professor Feng concluded that there is an increasing demand for translation in society.
"Due to the information explosion, traditional human translation can no longer satisfy the growing needs of translation, and that is why machine translation has emerged," he said.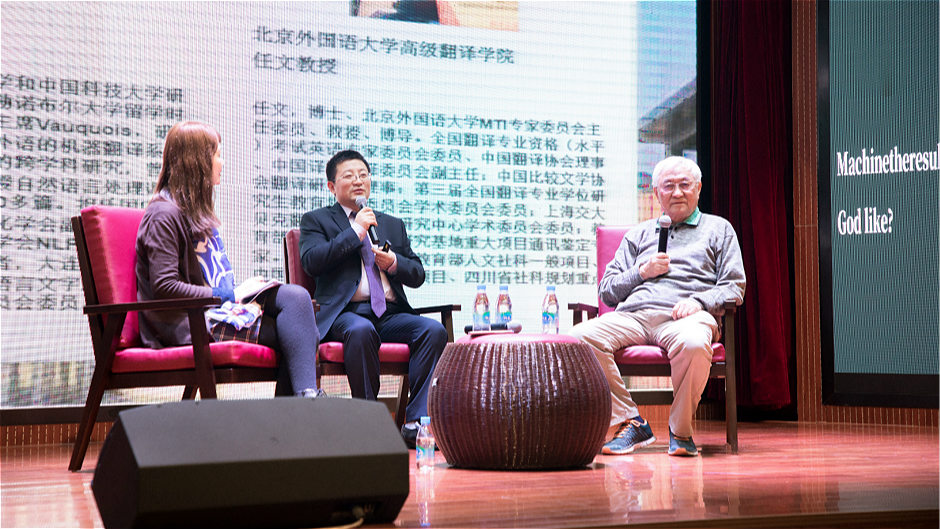 Professor Feng introduced a number of theories and applications of machine translation, including computational linguistics, natural language processing and neuro-linguistic programming.
"We have already made a number of achievements in the field of translation but many challenges lie ahead," he said.
"Machine translation is still in its early stages and we have a long way to go."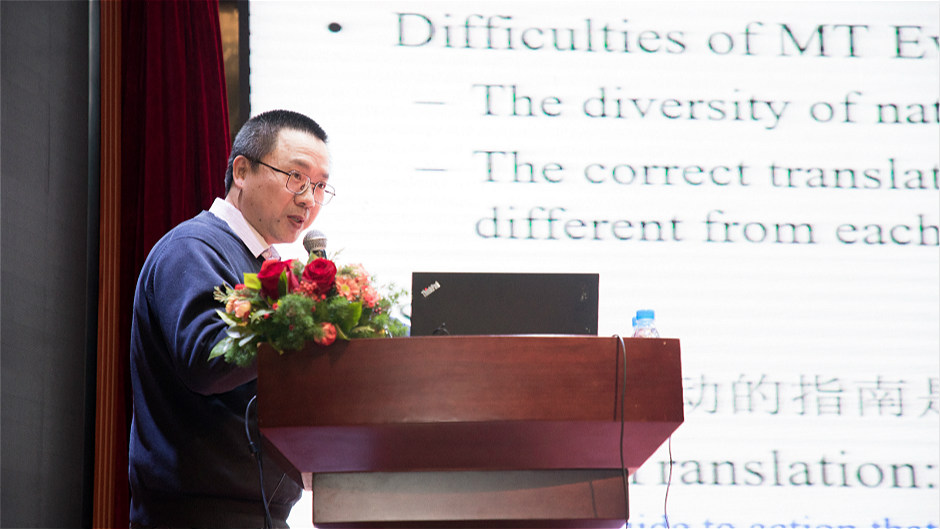 Professor Deyi Xiong from the School of Computer Science and Technology at Soochow University talked about neural machine translation, a new approach to machine translation where researchers have made a number of breakthroughs in recent years.
Professor Xiong compared machine translation to human translation, pointing out that traditional machine translation functions on the foundation of an information base, but building that base is very time-consuming.
"We are exploring an automatic method to simplify this process and help us develop an information base more effectively," he said.
"Information is crucial to machine translation. Right now, there is a huge knowledge gap between the human brain and the machine.
"Researchers are exploring how to take advantage of internal and external information to improve neural machine translation but there are still many problems to be solved."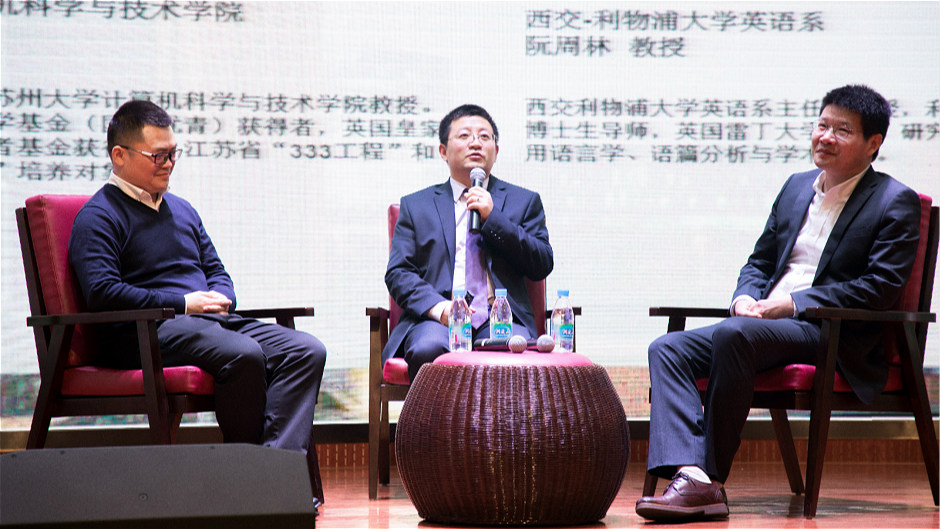 The symposium also explored a number of related translation topics including the ethics of translation technology and the making of a translator in the context of globalisation.
By Hongjing Gou; translated by Xiangyin Han; edited by Yuanxin Yang and Rosanna Galvin