Xi'an Jiaotong-Liverpool University students travelled to Seoul, South Korea last month to explore the layout of the city as part of the International Planning module in the BA Urban Planning and Design.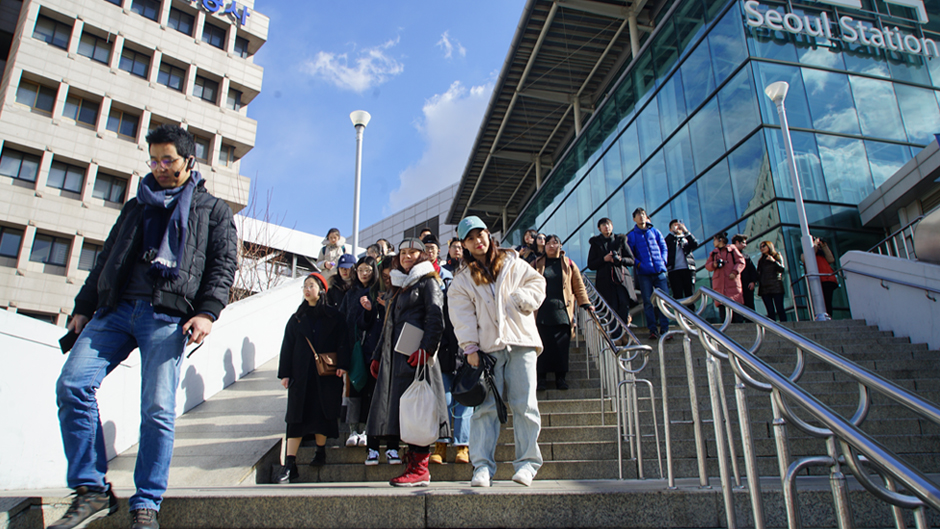 Urban Planning lecturer Dr Katia Attuyer said one of the key points of the field trip was to investigate Seoul and its regeneration projects, as well as see how the government is meeting the challenges of modern city development.
"We wanted our students to see how planning policies and design techniques are developed and implemented in an international context," she said.
"Through city observation, on-site group discussion and guest lectures at the University of Seoul, the trip gave students many opportunities to analyse, visit and question real urban regeneration projects."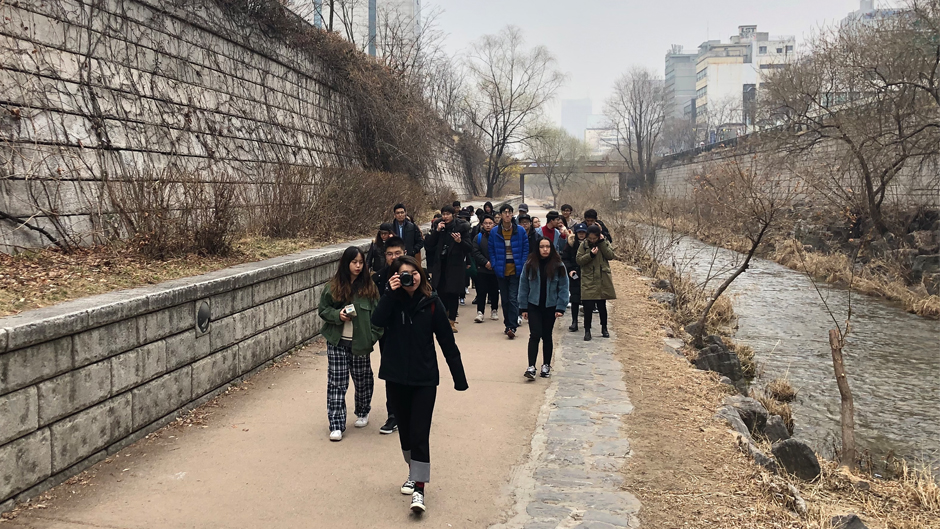 Year Four student Siyi Lin said the experience helped bring case studies from the lecture halls to life, as well as giving students the chance to enjoy the local culture of South Korea's capital.
"Seoul is a city hard not to love, even if it is really cold," Lin said.
He explained that the trip is considered one of the most exciting parts of the Urban Planning and Design degree among students, who like the opportunity to get to know one of Asia's most dynamic capitals.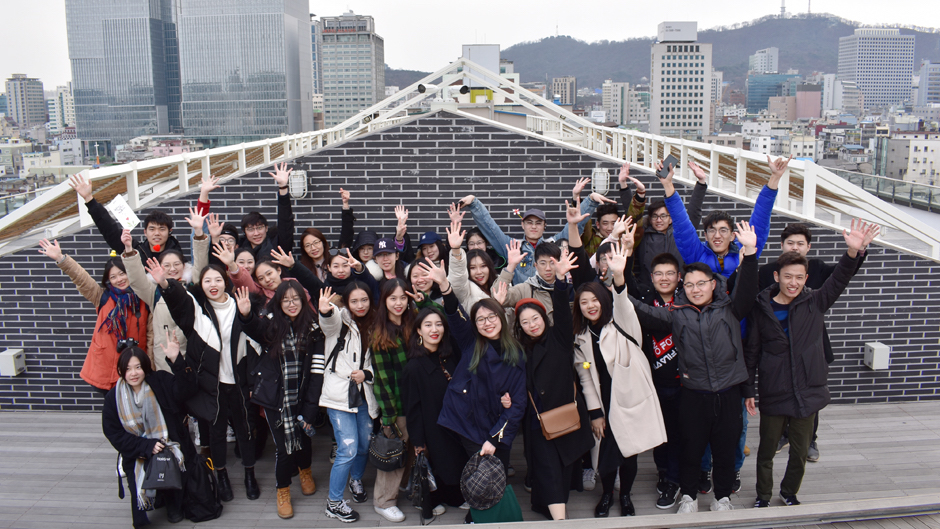 Fellow Year Four student Mark Kats, from Russia, said one of the highlights of the trip was studying the Chonggyecheon River regeneration project – one of the biggest projects of its kind in the world.
"The project space was once a highway, but it has now been transformed into a river," Kats said.
"During our time in Seoul, we attended a lecture from the designer of the project. He explained that while the project was expensive, it brought many advantages to the community.
"There was increases in tourism, use of public transport, and business development – all as a result of the project."
While in Seoul, the students had many opportunities to study both the old and new neighbourhoods of the city.
Kats said it was inspiring to see the city successfully blend the contemporary and historical sides of Korea.
"We found Seoul is split – much like Suzhou – into well-preserved, historical areas and newer, higher density districts," he said.
"Many of the older districts felt like you were taking a step back in time and locations such as Gyeongbokgung Palace, built in 1395, were beautifully conserved.
"There is an increasing demand for cities to retain their authentic culture and history while developing.
"Seoul was a beautiful example of how this can be achieved; how skyscrapers can successfully stand beside relics of a time forgotten."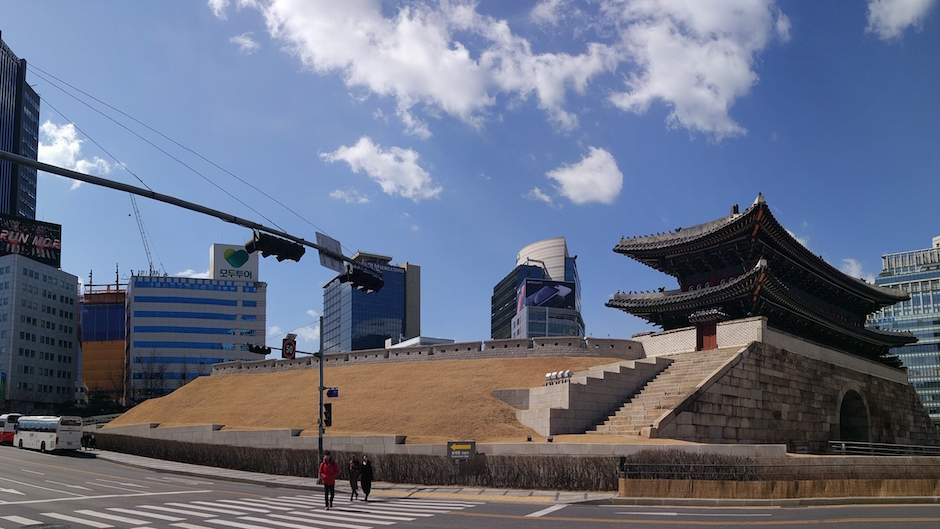 Dr Attuyer said the field trip also strengthened the collaboration between the Department of Urban Planning and Design and the University of Seoul.
"There are plans in place to set up joint design studios, student exchanges and research activities between the two universities," she said.
Dr Attuyer guided the student field trip together with colleagues Dr Yina Sima and Dr Hyung Chul Chung.
By Guy Whelon, edited by Rosanna Galvin
Photos 1 to 3 supplied by the Department of Urban Planning and Design, photos 4 and 5 by Mark Kats