Fields of glistening solar panels in the countryside and rows of houses equipped with their own solar cells in cities have become common sights in recent decades, highlighting the rapid development of the solar industry around the world.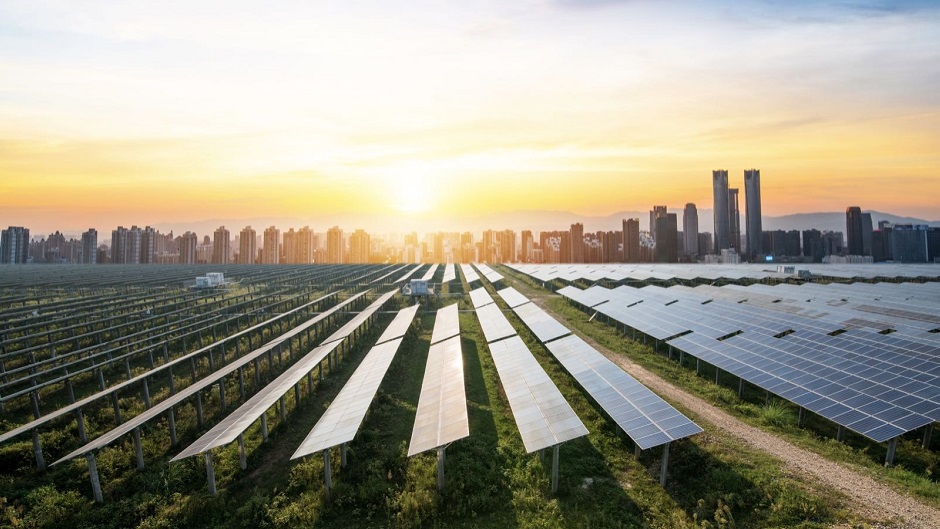 But what happens if these panels and cells, designed to absorb sunlight and convert it to energy, get dusty or are located in areas prone to shade at certain times of the day? According to Xi'an Jiaotong-Liverpool University renewable energy expert Dr Huiqing Wen, even a small obstruction on the panel receiving light has a big impact on the effectiveness of the technology.
Dr Wen (pictured below, top) and his colleagues in the Department of Electrical and Electronic Engineering presented the work they are doing to address this issue and improve the efficiency of solar panels at a Renewable Energy Techniques and Sustainable Development Symposium at XJTLU last month.
Nearly 200 renewable energy experts, scholars, engineers, and students from around the world attended the symposium, which took place on May 11.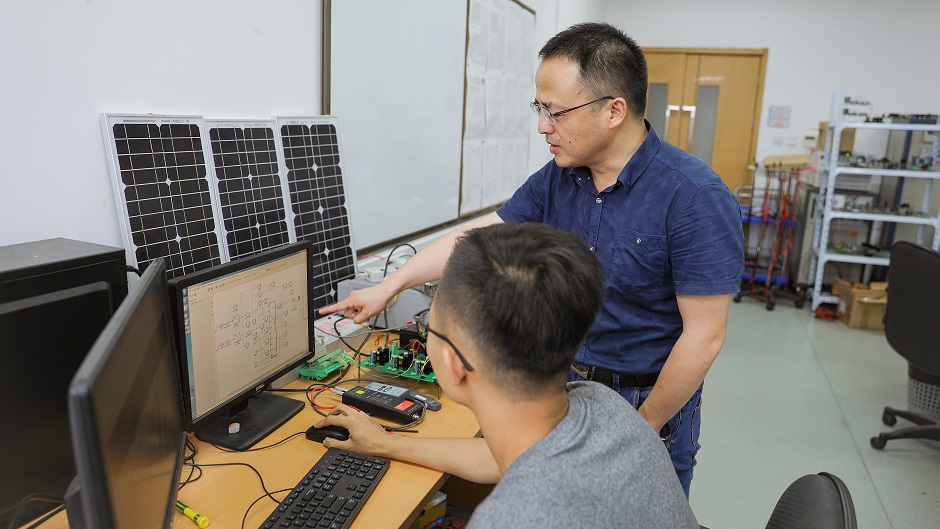 Dr Wen said his research team is currently working on a number of projects in the field of renewable energy, including a project focussed on developing new hardware for photovoltaic (PV) technology, more commonly referred to as solar technology.
"PV technology is the number one form of renewable energy in China and is widely used internationally but right now many of these solar panels operate at only 10 per cent efficiency," he said.
"What we have created is a convertor that can be connected to an existing solar panel to minimise the impact of partial shading, dust and other obstacles that significantly weaken the performance of the overall panel even if only a small part of the panel is shaded or dirty.
"Our converter uses distributed power electronic topologies to optimise power conversion even in less than ideal conditions, with early findings in the laboratory indicating the converter could improve efficiency by 60 per cent."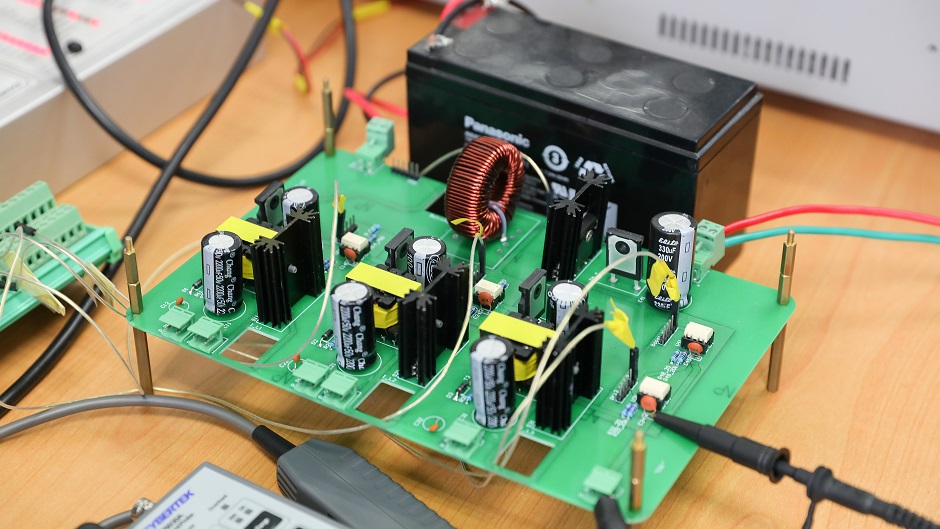 (Image: A prototype of the converter developed by Dr Wen and his colleagues.)
The technology has already been patented and Dr Wen is now working with industry partners to take the research out of the lab and into the market.
The Renewable Energy Techniques and Sustainable Development Symposium also showcased a number of other innovative renewable energy technologies being developed by industry and academia.
Academics from Tsinghua University, Zhejiang University, Southeast University and Yanshan University all presented, covering a range of topics, including the role of robot control in renewable energy, wireless power transfer systems in electric vehicles, and multilevel converters.
Dr Wen, who organised the symposium, said it was an important opportunity to strengthen XJTLU's education and research cooperation with other universities and the renewable energy industry.
"Our scientific research should be guided by practical engineering problems as we strive to find effective solutions," he said.
"We must also focus on the practical engineering application of our latest research outcomes and this where industry and academia must meet each other halfway.
"Only if we work together can we solve the big challenges of our time."
By Rosanna Galvin, photos 2 and 3 by Wenrui Chen