A celebratory atmosphere is ringing out across Xi'an Jiaotong-Liverpool University this week as almost 3000 graduates are being honoured for their achievements at the 2019 Graduation Ceremonies.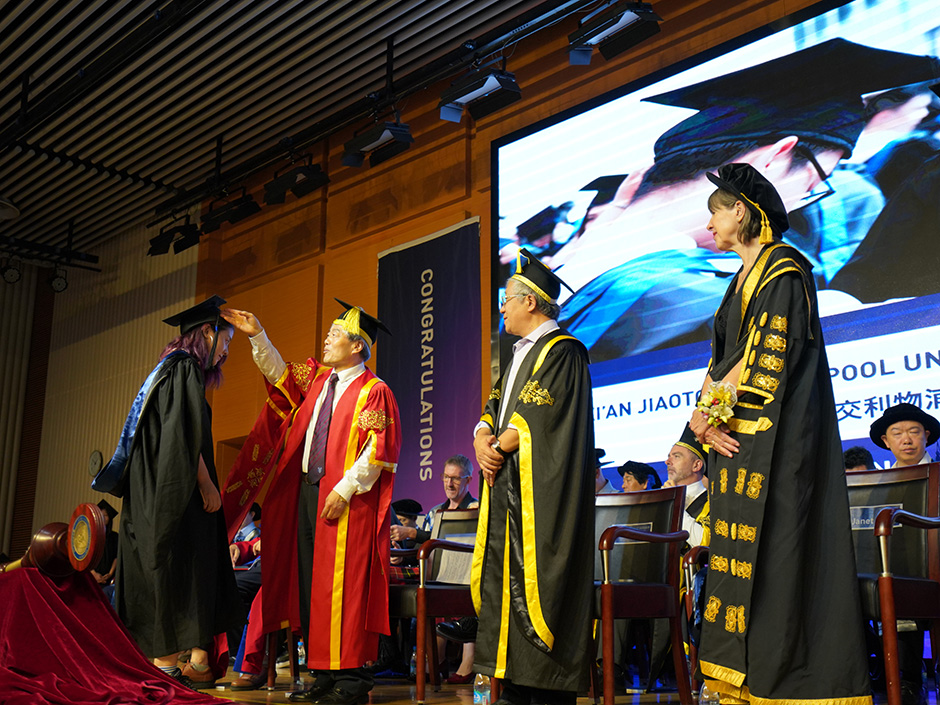 The ceremonies mark the moment when 2516 undergraduates, 366 postgraduates and 29 PhD students receive their University of Liverpool and XJTLU degree certificates.
Of the 2516 students who were awarded their honours degree, 865 students achieved first class honours. The majority of these graduates will continue their educational journey with nearly 90 per cent intending to pursue postgraduate study at universities around the world. Among them, 1670 students have been enrolled in global top 100 universities (QS Rankings 2020).
XJTLU Executive President Professor Youmin Xi, addressed the new graduates, outlining how they can define their own futures.
"We should face the future with a positive attitude, have abilities to pursue dreams and create values, and never give up while walking on our journey," Professor Xi said.
"To us, 'growing toward the future' means facing the future resolutely with a clear mission, and charging forward. You must not only understand the future; you will use your brilliance to create the future."
Vice Chancellor of the University of Liverpool, Professor Dame Janet Beer congratulated the new graduates and wished them well on their next steps.
"You've spent a very important period for personal growth and development at XJTLU. Now it's your time to start a new phase in your life," Professor Beer said.
"The world into which you're graduating will be increasingly multi-cultural, multi-national and multi-ethnic. Everything you have learnt here makes you eligible global citizens and will continue benefiting you in the future.
"Whatever the future holds for you, the University of Liverpool and XJTLU will always be here with you."
In accordance with the tradition of UoL, graduates lined up on the stage in XJTLU's Central Building to receive their degree certificates.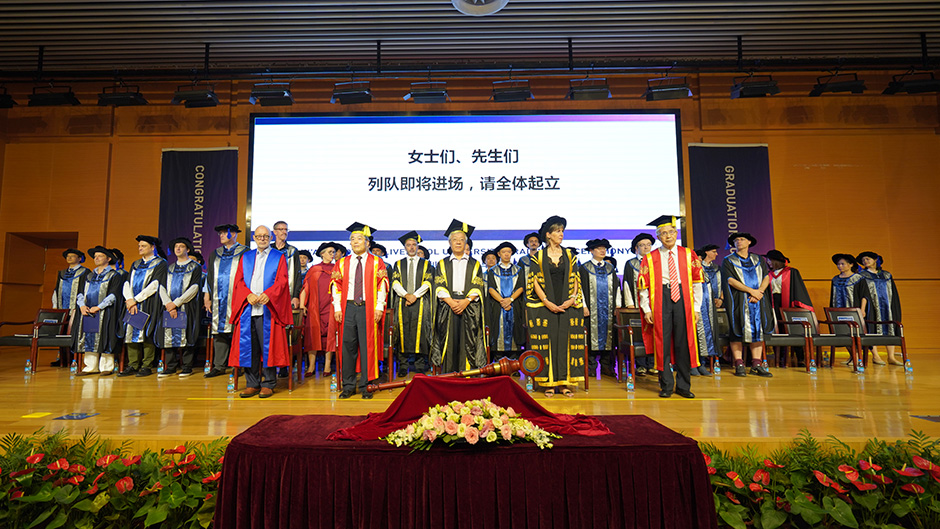 Professor Xi and Professor Beer were joined by Professor Wenquan Tao, president of XJTLU, to turn the tassels for the degree recipients, award them degrees, and congratulate them with a handshake.
Professor Tao delivered the closing address for the graduation ceremony.
"The University has witnessed your growth and all your achievements in the past four years. It is your achievements that help us realise our vision and mission," Professor Tao said.
"Whether you're going to continue to study or start your career, today is the first day of a new journey in your life. Although we say our farewells to many students today, we look forward to continuing a close relationship with you."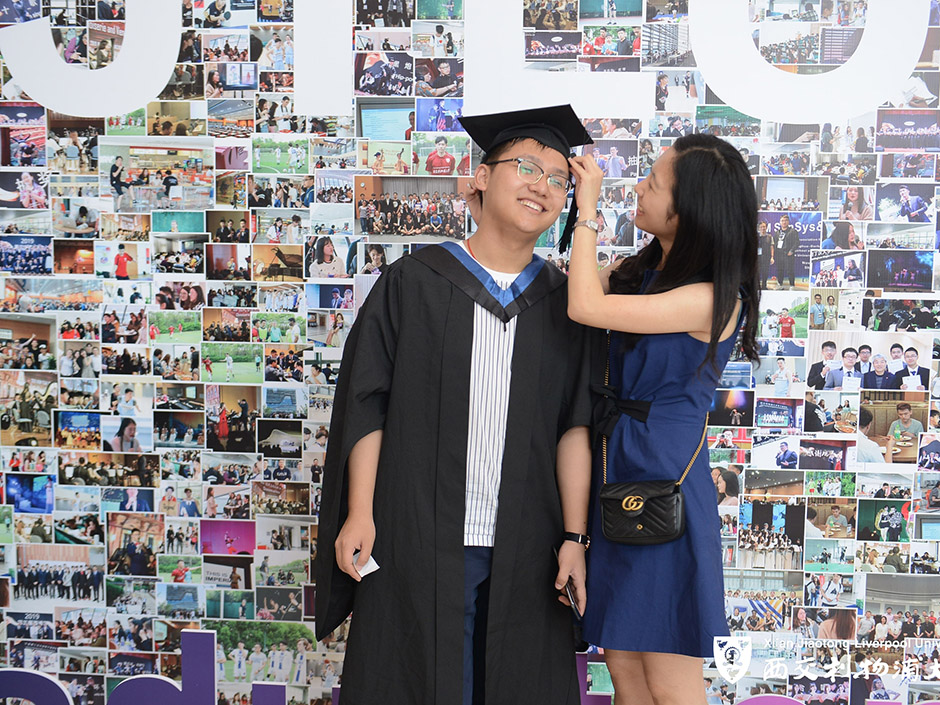 Videos that were created for the graduation ceremony, including six major programmes, were played during the ceremony. These videos were filmed by Dr G.D. Jayalakshmi and more than 30 students from XJTLU School of Film and Television Arts.For the first time ever XJTLU's landmark Central Building is set to be lit up at 7pm tonight (July 24) and at the same time for the following two evenings as a way to mark the graduations and congratulate the graduating students.
By Will Venn and Yuanxin Yang
First photo by Ningnan Li