Xi'an Jiaotong-Liverpool University signed a strategic agreement with Innovent Biologics (Suzhou) Co., Ltd. on July 10 to expand their cooperation in the field of biomedicine.
Dr Fei Ma (pictured below), dean of the research and graduate studies, said XJTLU strives to conduct application-based research in collaboration with the community and industry.
"By partnering with Innovent Biologics, we hope to transform the scientific research achievements of the Department of Biological Sciences," Dr Ma said.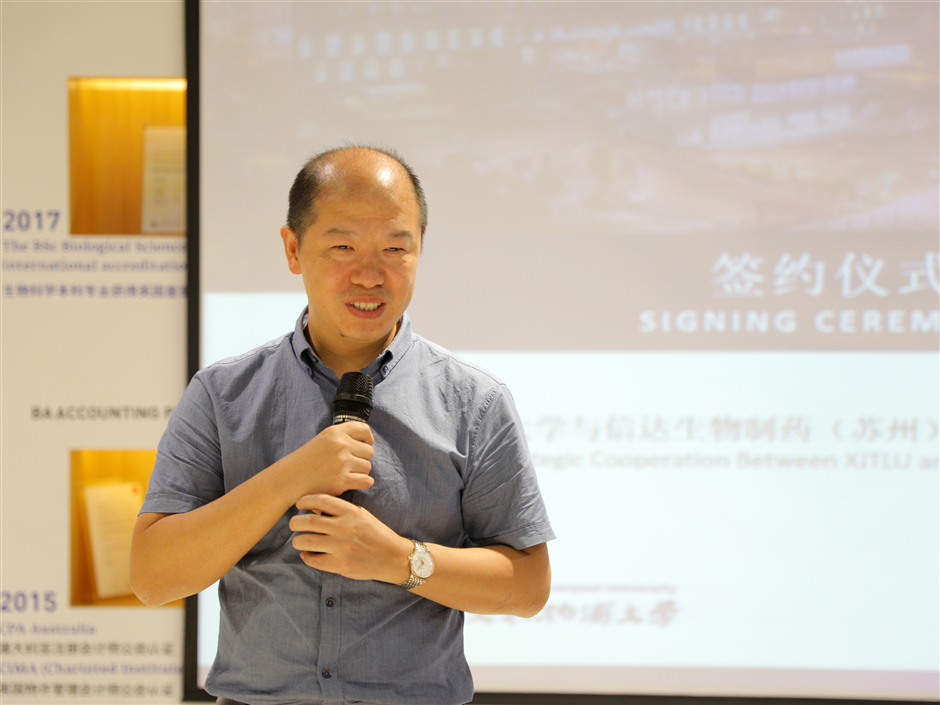 Dr Qinwei Zhou, chief operating officer of Innovent Biologics, said Innovent will help XJTLU commercialise achievements in the laboratory by providing the right platforms and resources from the domestic bio-pharmaceutical industry.
"Only through collaboration can we truly drive innovation and ensure we are at the forefront of the industry internationally," Dr Zhou said.
"Collaboration is indispensable in making high-quality biomedicines everyone can afford."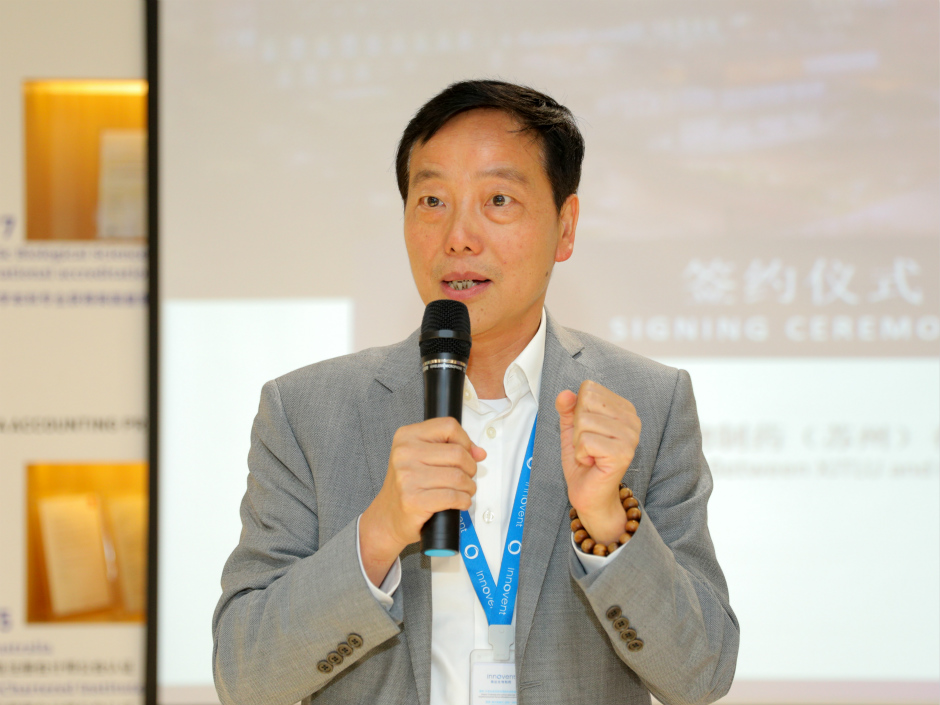 Professor Mu Wang from the Department of Biological Sciences also spoke at signing ceremony, highlighting the achievements of the department.
He said 40 per cent of the Department's undergraduates go on to postgraduate study at top universities around the world, such as Harvard University, University of Cambridge, and Yale University.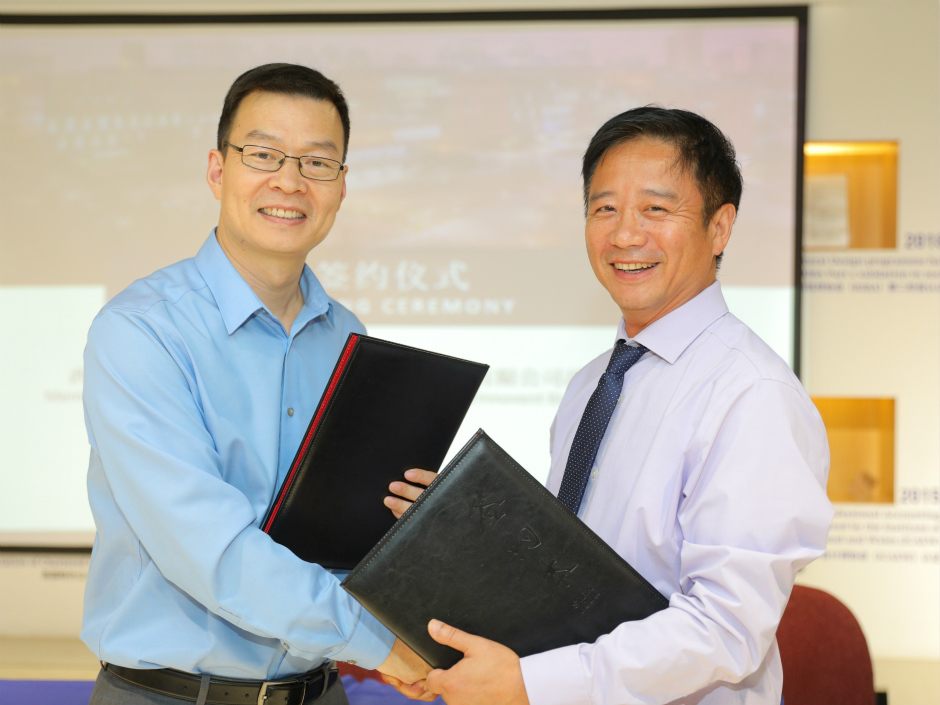 Innovent Biologics is committed to the development, production and marketing of new monoclonal antibodies for the treatment of major diseases such as cancer. They have a high-end bio-pharmaceutical research and development industrialisation team with more than 100 experts.
Following the signing ceremony, participants visited the XJTLU Museum and the laboratory in the Department of Biological Sciences.
By Simin Yang, edited by Luyun Shi
Translated version edited by Yuanxin Yang