Thirteen participants from six different countries got to experience China's fast-paced business environment firsthand when they attended the inaugural 'Doing Business in a Changing China' summer school programme at Xi'an Jiaotong-Liverpool University this month.
From July 1 to July 13, the participants undertook theoretical courses on campus, complemented by a range of industry site visits, career workshops, cultural activities and field trips in Suzhou and the surrounding areas.
Professor Robert Donà, who led the delivery of the programme in collaboration with a number of academics from XJTLU, said the first summer school programme based at the International Business School Suzhou, was a success.
"What we wanted to do was create an unforgettable learning experience packed with practical information about how China is changing and developing in different business sectors," he said.
"Feedback from our first cohort of students indicates that's exactly what the programme delivered.
"Participants got an insight into the Yangtze River Delta region's current policies on attracting foreign business and talent, as well the ways China could fit into both business and personal development plans."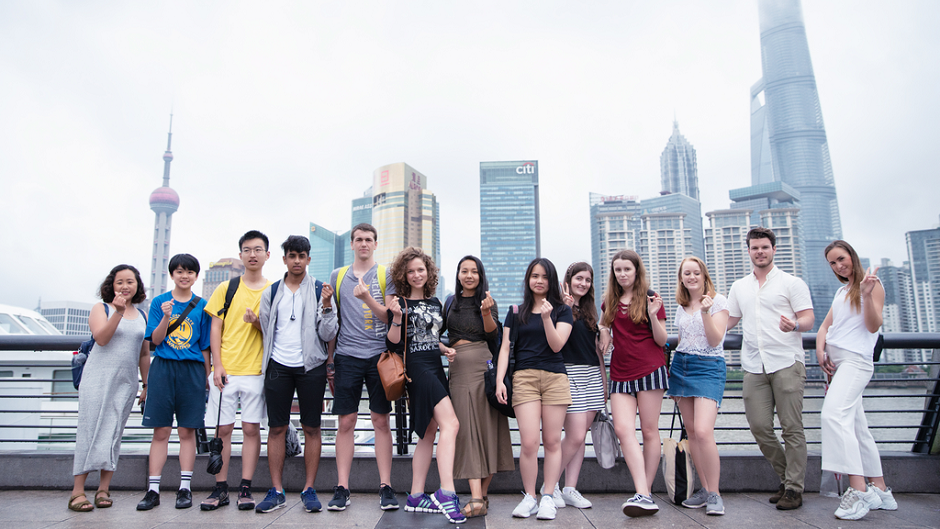 The participants came from different backgrounds, ranging from high school and university students, to entrepreneurs and established professionals. Cendana Ko (pictured below), a design engineer from Indonesia, decided to enroll in the course because of a desire to see the world in a new light.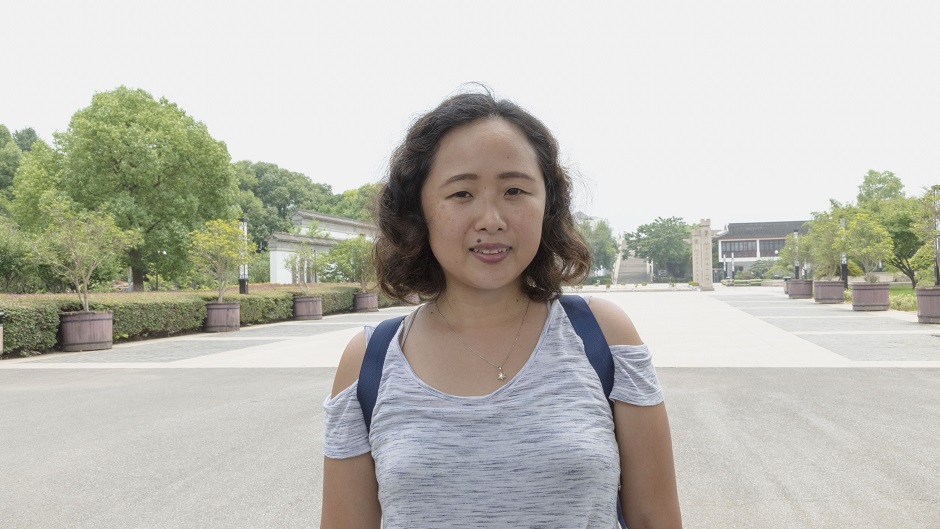 "I saw the course advertised and thought it looked interesting so I thought why not? And here I am," she said.
"My background is actually very technical so the course doesn't really have anything to do with my actual job – I just wanted to learn something new. That said, I have travelled to China several times for business through the company I work for in Indonesia. By doing this course, I can now look at my company's business from a different perspective.
"The classes I have taken so far have really shown me a different way of looking at China, which I had not considered before – it's been very interesting."
Fellow participant Kimberly Pegg (pictured below) is yet to start her career, having just completed the first year of her undergraduate degree at the University of Liverpool. She chose to undertake the programme to help her find out what direction she wants to take in the future.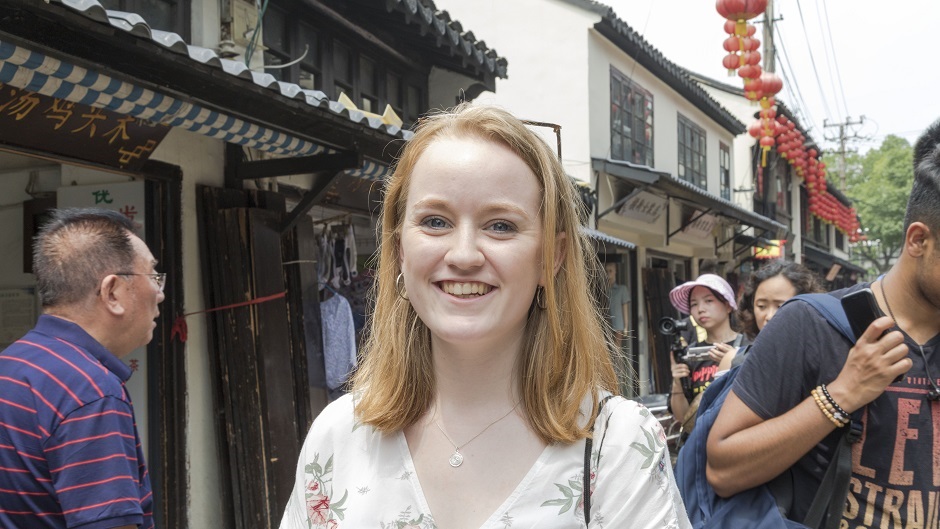 Above: Participants go on a tour of one of Suzhou's classical gardens, guided by Dr Paola Pellegrini from the Department of Urban Planning and Design.
"I'm trying to take advantage of as many opportunities as I can while I'm at university. Right now, I just want to find out more about what I'm interested in and see what happens," she said.
"It's a great time to learn about China and explore the country more. China is the future, really.
"It was definitely overwhelming when we first arrived, particularly with not knowing the language. But the course has been really great and it's designed well – you get to understand more about China through the classes and then go out and experience it with different excursions and field trips."
The 'Doing Business in a Changing China' programme is one of a number of short courses XJTLU offers at its summer school.
Story and programme video supplied by the International Business School Suzhou
Edited by Rosanna Galvin
Field trip video by Lindsey He