Metamorphosis: From Giant Babies to 'Global Players'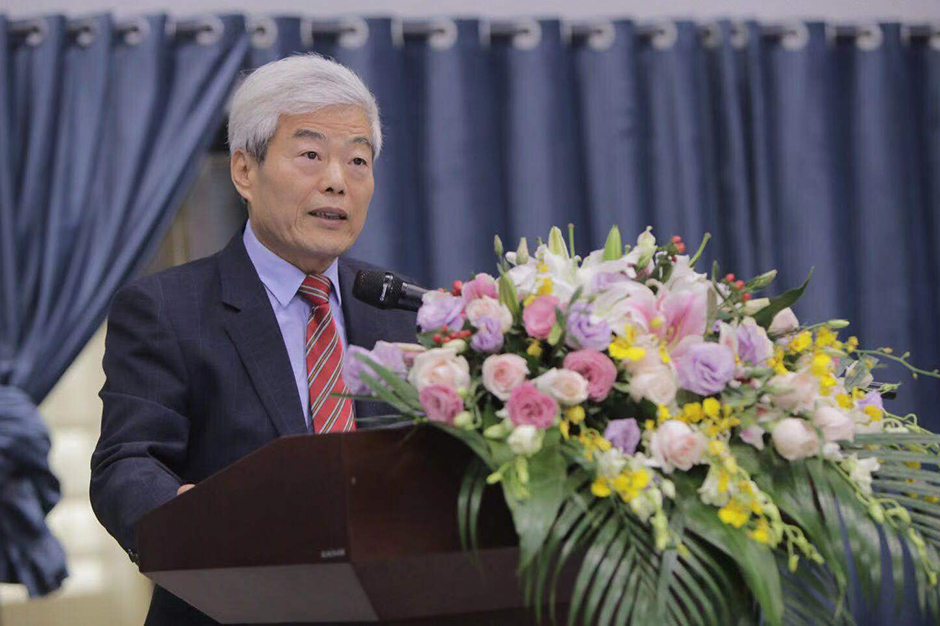 Dear students, parents and friends,
The hot summer is over, and the Mid-Autumn Festival is fast approaching. I would like to take this opportunity to congratulate all of our new students, and their parents, for gaining a new identity in this Golden season – as XJTLUers. My most sincere welcome to all of you from all corners of the country, and world, to this 'Water Town in Jiangnan' to take part in XJTLU's 2019 Opening Ceremony.
I believe you are aware that XJTLU is unique when compared to more traditional institutions of higher education. We are freer, and more open. We encourage innovation and emphasize critical thinking. We provide students with more opportunities and more space for growth. At the same time, we also instill a sense of responsibility and order in our students. We have a strict system of quality control, with higher rate of re-sit and course repeats, which may make students and parents alike feel a bit uneasy.
In my 2018 Opening Ceremony speech, I called on students and parents to avoid becoming part of the giant baby phenomenon – always taking, lacking responsibility, having no sense of contribution, and forever being self-centred. This sparked a great deal of conversations, especially on the internet. Today, I want to discuss with you how you will make the transformation from 'Giant Baby' to young adult, and go on to become a 'global player.' I hope that the following suggestions will help you.
First, transformation
This year, the animated film Nezha was released. It features a man that was hated and feared by the world who, after saving first himself, faces and challenges his fate. I could probably say with some confidence that the challenges he faced and the costs he bore were much bigger than most people here have ever dealt with. What we discover though, through Nezha's story, is that the only person that can save you is you.
After enrolling in XJTLU, you are not a child anymore, and you don't rely on your parents to do everything for you anymore. You will need to learn to rely on yourselves to get things done. You must face your responsibility and transform.
At XJTLU, we see our students as young adults. You will face your challenges independently. This is a major change in your living environment and study habits, and is a great challenge for each new student. But challenges are part and parcel of growth. Only in being willing to take on challenges and face difficulties can you find your true selves and grow.
Dear students, I ask you this question: In choosing XJTLU, what do you hope to gain?
If you believe it is simply to gain knowledge, you greatly underestimate not only the value of XJTLU, but also the level of talent society expects of you. In today's world of rapidly developing technology and artificial intelligence, knowledge is increasingly easy to obtain. If you are fixated on book study and exams during college, society will pass you by!
So, I say in the clearest of terms, the university is not a place of knowledge alone; it is a home where students can achieve healthy growth and development. And key to your growth is your transformation. You must transform from pampered children into young adults, and then responsible and capable global citizens. You must turn from passive learners to active student to research-led individuals. You must shift from the aimless pursuit of good grades to interest-oriented learning. In this way you can begin to think about and plan your life more deeply.
XJTLU strives to implement the motto of 'Light and Wings' to help students understand themselves, develop their interests and cultivate their ideals. We help you learn to learn and give you wings to pursue your dreams. XJTLU advocates research-led education, in which education is not merely the pursuit of knowledge, but rather stimulating students to ask questions, integrate knowledge, and solve problems. Over the course of this experience, you gain skills in innovation, communication, collaboration, expression and execution. We seek to prevent students from becoming a balloon, bloated with knowledge, but easy to burst in the face of problems. Rather, we hope that our students become accomplished and independent citizens, that they can be global players that are competitive on an international stage.
Over the years, we have found that the biggest challenge for students entering into university is getting used to the new educational model. So, you must start by transforming your understanding, attitude, thoughts and behaviour. This transformation may be painful, as you must give up old thoughts and habits. But if you can follow Nezha's example and abandon the fate that has been predetermined for you, your transformation will help you realise your full potential, and you will grow faster than you had ever imagined.
Second, initiative
A successful transformation will prepare you for your 'take-offs.' But if you want to fly high and far, you must learn to take initiative. Many alumni can attest that as long as you take initiative, XJTLU will provide you with many opportunities.
I encourage you to be independent and take on responsibilities. This is not to tell you to do it all alone or close yourself off, but rather to encourage you to take initiative in pursuing your dreams and interests.
XJTLU's five-star educational model, combining Eastern and Western wisdom and culture, together with an international study environment and integrated global educational resources, provides a platform for cultivating curiosity, critical thinking, innovative behaviour and developing complexity mindset, setting you up for lifelong learning.
During the university years, many students may encounter significant challenges during their transformation. It may be difficult adjusting to an English learning environment. Students may experience self-doubt over the course of their studies. Some students who have family or behavioural problems, become evasive or even self-destructive and are unable to graduate or complete their studies. But difficulties are not as scary as we think—what's scary is to hide away and never face them. If students take initiative, seek help and make use of the University's resources, they're entirely able overcome their difficulties.
Centred on its students, XJTLU has established a support system, consisting of academic advisor, development advisor, external mentor and buddy programmes. The system provides guidance for your studies and personal growth. The One-Stop Student Service Centre, counseling centre and career centre will also provide you with help and support.
Through educational innovation, XJTLU serves as a bridge between the University, society and business, creating a three-part ecosystem of nature, knowledge and society. It is a multi-layer network of alumni, partners and society at large. This ecosystem provides support for lifelong, interest-driven study, innovation and entrepreneurship. With XJTLU's worldwide alumni network, wherever you are, your creations and thoughts can get the resources and support they need.
At XJTLU, you will find that you have the world at your fingertips as long as you are willing to take that first step. If you take advantage of this unique environment, you will have a world of opportunities in front of you. If you ignore it, you will waste resources and give up your chances.
Third, innovation
Dear Students, ask yourselves these questions: What kind of person do I want to become? What do I want to do in this life? What kind of unique contribution do I want to make to the world?
XJTLU seeks to help you transform into global citizens with international vision. I hope that you dream big and consider how to make this world a better place. We may not be able to change our surroundings, but we can be our best selves and change the ecosystem around us. When we face challenges, let's create our own solutions. Together let's grow into a force that will change the world.
In these times of constant growth in disruptive technology, you will either be disrupted yourselves or use this disruptive technology to create the future. You must inherit the innovative genes in XJTLU and constantly exceed your own expectations, break free from the ideas that society imposes on you, enrich your lives, create space for yourselves and generate your own value.
Fourth, perseverance
For many people, it may be a thrill to find your ambition. However, the most successful people aren't necessarily the most skilled or gifted, but rather the most committed; those who can weather the storm, while keeping their eyes firmly on their goals.
In the era of artificial intelligence, the rules of the game are changing. Your future is not guaranteed, if you 'know everything' superficially. Those who pursue their interests to the fullest, however, not only achieve happiness, but also create value for humanity.
During this year's graduation ceremony, I encouraged graduates to 'grow toward the future.' The key to such growth is perfecting your skills and genuine cooperation.
However, such perseverance is difficult. If you don't have the motivation in the beginning, don't worry. You will learn how to find it while at XJTLU. Start your exploration by solving problems, facing challenges, and creating new ecosystems in an innovative manner. Exert yourself to reach your peak performance and passionately pursue your academic dreams and social projects. Gradually, you will find your purpose and will meet many like-minded people. Who you are is not important—it's who you want to become, that matters the most.
Fifth, upgrade
Helping students achieve healthy growth is at the core of XJTLU's education. True growth is making today better than tomorrow. The logic behind this is continued growth in concept, thought and behaviour. In today's context of uncertainty, ambiguity, complexity and changeability, an upgrade in your mindset is a must.
In my 2018 graduation speech, I called on XJTLUers to change from their traditional mindset to a complexity mindset. This year, I encourage you to cultivate a HeXie – or harmony – mindset. A HeXie mindset is helpful in navigating a complex world, and in maintaining balance amid diversification. It seeks to create both a career platform and a mutually beneficial ecosystem that continues support you in innovating and making breakthroughs. Here, I hope that you can come to understand and master the logic behind the HeXie mindset, to ensure the continued upgrading of your studies and life.
Finally, I hope that upon arrival at XJTLU you can hit the ground running, and find your true selves. Go create the world you want, and in doing so, work to transform, take initiative, innovate, persevere and upgrade yourselves.
You are just like the young, fearless heroes we see in moves like Nezha, in pursuit of your own transformation. Your own story is about to begin here at XJTLU. I have no doubt this will be a truly exhilarating experience for all of you.
Students, if you want to become global players, start now! Light up the world with your innovation and growth.