A Memorandum of Understanding (MoU) between Xi'an Jiaotong-Liverpool University and the Jiangsu Industrial Technology Research Institute (JITRI) will help fast track the process of bringing research results out of the lab and into the real world.
Speaking at the MoU signing ceremony on August 6, XJTLU Executive President, Professor Youmin Xi said he was looking forward to seeing the outcomes from the new collaboration between the University and JITRI.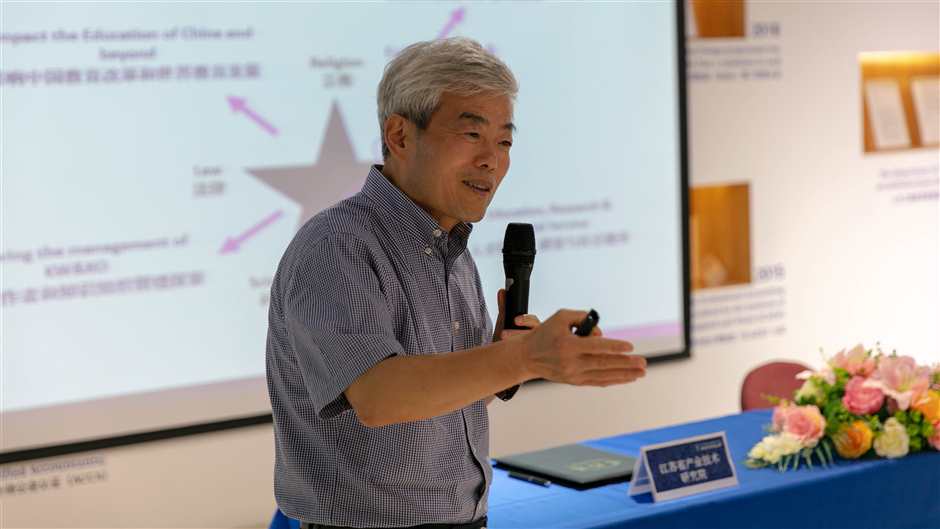 "Universities can break down silos and reach out to industry to create an innovative ecosystem," he said.
"This approach is in line with XJTLU's educational philosophy, which gives our students practical experience, and in turn provides highly skilled new graduates for our industry partners such as JITRI.
"This MoU is the start of a virtuous circle."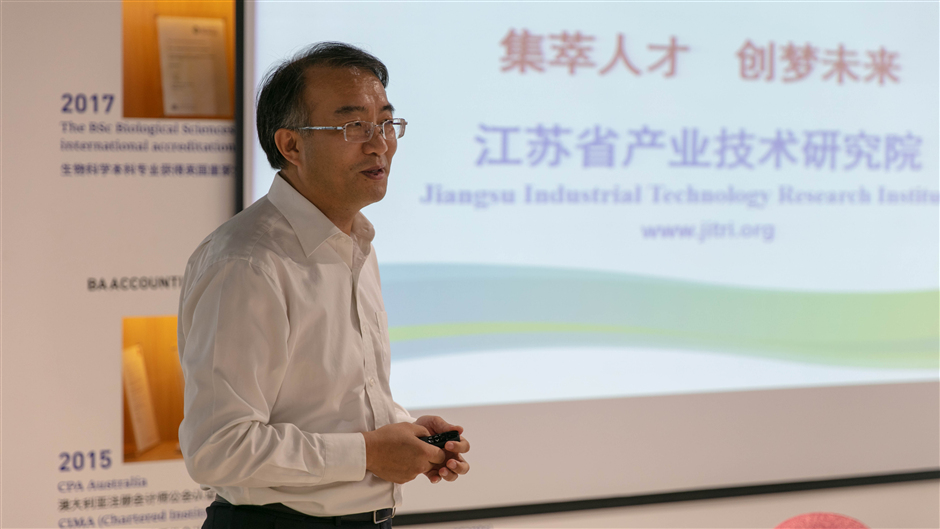 JITRI is a new scientific research institution, focussed on bridging the gap between science and technology and accelerating the commercialisation of research findings.
Director of JITRI, Qing Liu said the Institute is committed to building an innovative ecosystem which connects universities and colleges, local enterprises, and research institutions in Jiangsu province.
"We hope XJTLU will play an active role in this ecosystem," he said.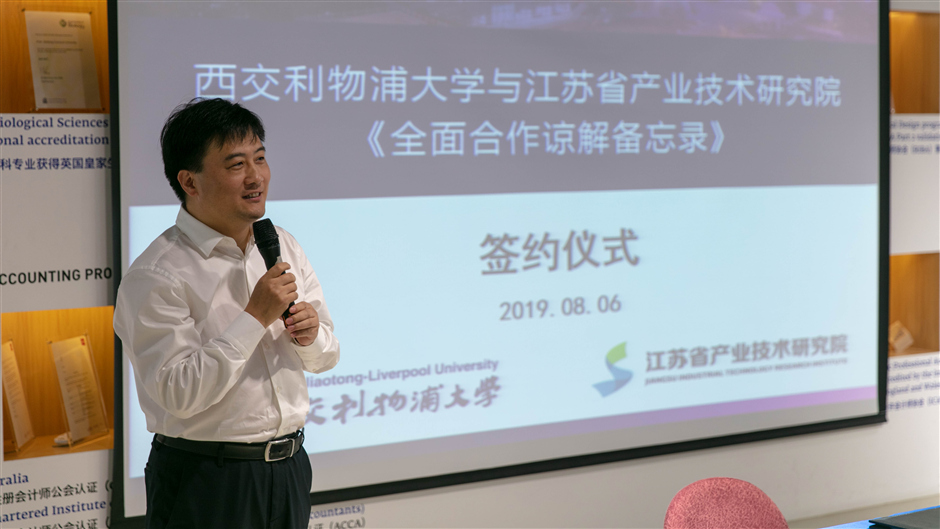 The Deputy Director of Suzhou Industrial Park Administrative Committee, Xiaoming Lin also spoke at the ceremony, expressing his hope that the cooperation will help attract new talent to Suzhou Industrial Park.
"I'm very happy to see the strong cooperation between two high-quality organisations, promoting the clear benefits of collaboration between universities and enterprises, and developing industry-informed education and research," he said.
By Xuechen Lu, edited by Luyun Shi
Translated by Xiangyin Han, edited by Yuanxin Yang
Photography by Sifan Ya