A record-high 15,000 people attended Xi'an Jiaotong-Liverpool University's 2019 Opening Ceremony at Suzhou Olympic Sports Centre on August 25. The ceremony welcomed more than 4,600 new students.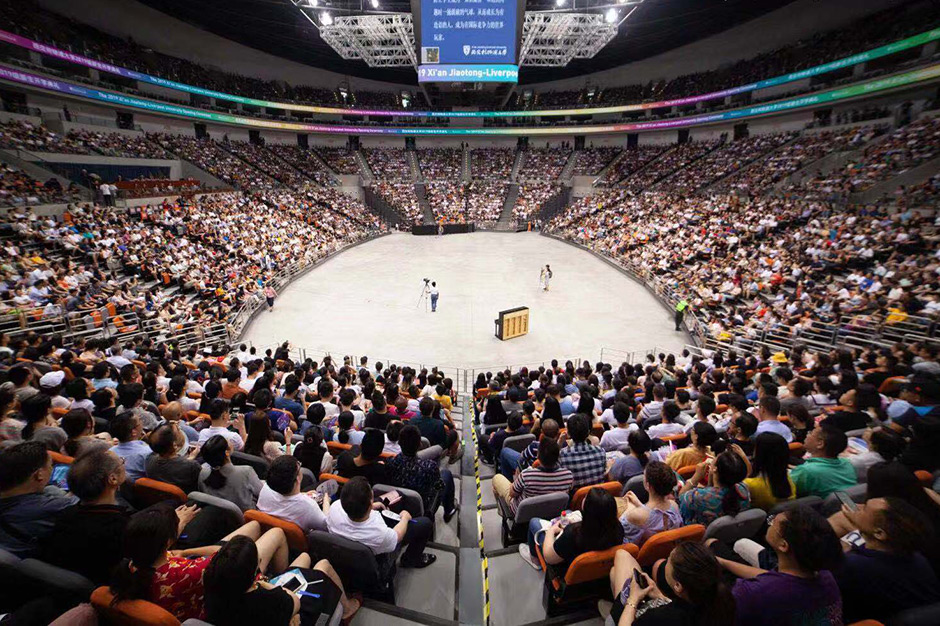 Attendees included 3,700 undergraduates and their parents from 31 provinces, municipalities and autonomous regions; 600 postgraduate students from mainland China; and more than 300 students from China's Hong Kong, Macao, Taiwan and other regions and countries around the world.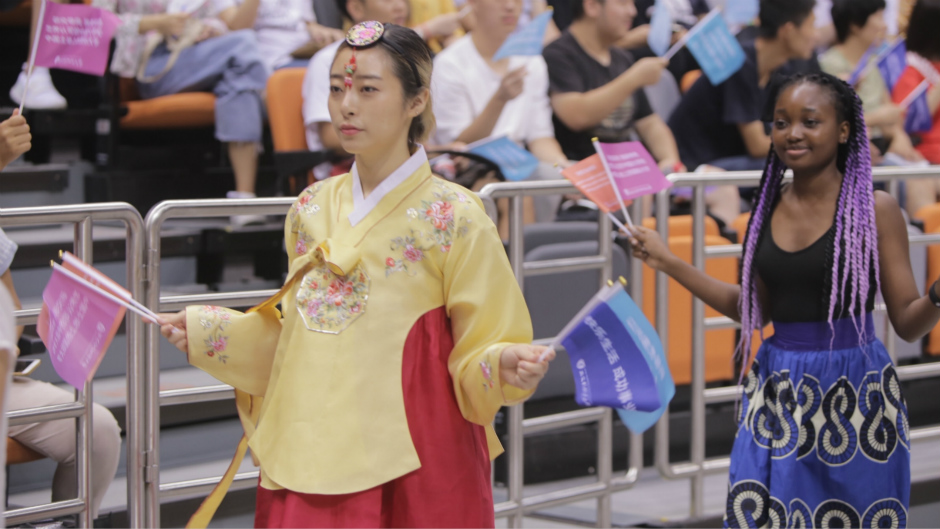 In speeches at the event, University leaders, academics and student representatives offered the new students advice and encouragement.
Professor Wenquan Tao, president of XJTLU (pictured below) advocated that students make the most of the University's research-led learning environment.
"If you can take advantage of the research-led education offered at XJTLU, you will find a bright future for your life," he said.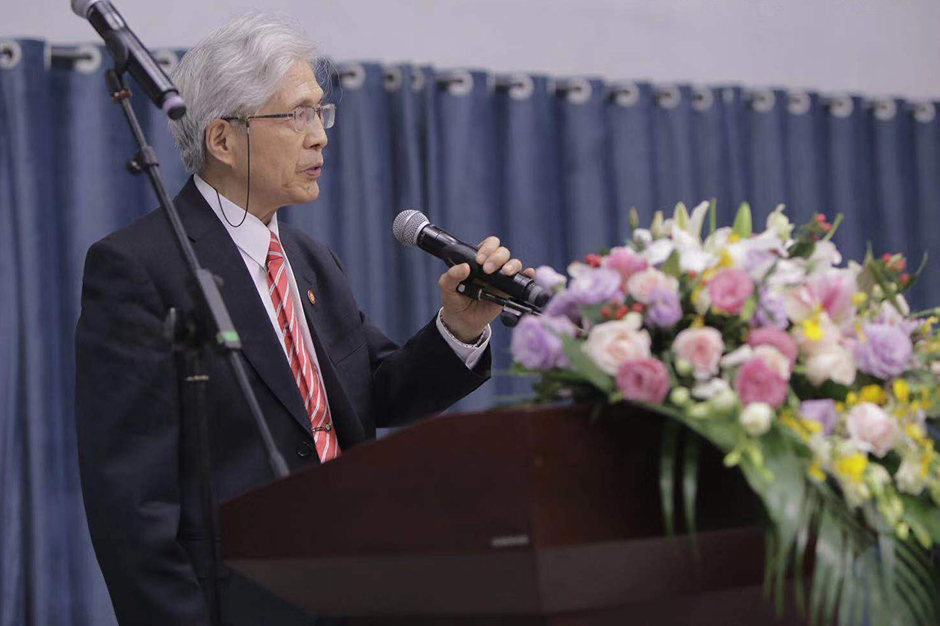 Svenja Hilgert, a postgraduate student from Germany, said that the University supports students in finding solutions to the challenges inherent in being global citizens.
"Living globally, whether in a foreign country or in your home country doing cross-border work or studies, means to encounter difficulties and come up with solutions," she said.
"To me, that is where XJTLU has its place, lending support in learning to overcome difficulties and obstacles."
Alumna Zijin Qian, who now works at Ernst & Young in the United Kingdom, said that XJTLU continues to provide a foundation for her.
"The University gives me the platform to become who I want to be. No matter who you are or where you want to go, XJTLU always has a place for you."
Nan Qi, a Year One student from Sichuan Province, encouraged students to follow their dreams.
"Dreams will help you find the right direction – just follow them," she said.
"No matter what the result ends up being, you will learn from the journey of following them."
Professor Gisela Loehlein, head of the Department of Architecture, encouraged new students to live up to their promise.
"You have been selected to be here because you have clearly shown the potential to succeed," she said. "It is now up to you to verify this."
"XJTLU offers a unique opportunity for all of you to open a door to the rest of your life and to the world. Go grab it, and don't let it escape."
Professor Youmin Xi, executive president of XJTLU, delivered a speech titled 'Metamorphosis: From giant babies to global players.' He said that students do not need to wait to make an impact on the world.
"If you want to become global players, start now," Professor Xi said.
"Light up the world with your innovation and growth."
By Xinyuan Yuan; edited by Luyun Shi
Translated by Yuanxin Yang
Translated version edited by Tamara Kaup