Xi'an Jiaotong-Liverpool University helped the more than 4,600 new students acclimate to university life last week with induction talks by XJTLU leadership and a Fresher's Fair featuring extracurricular activity options.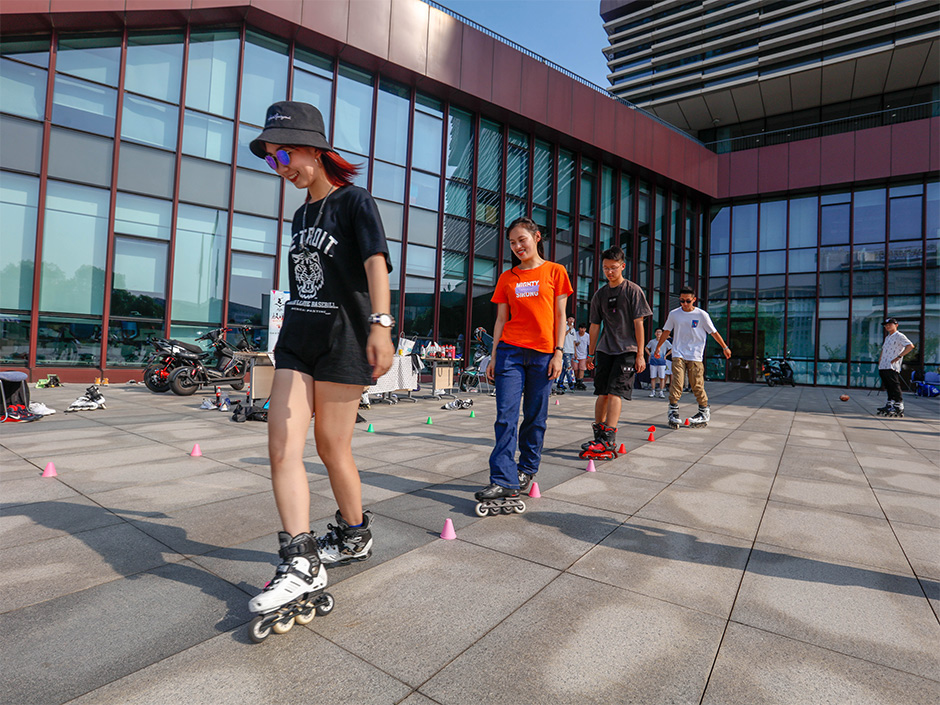 "I learnt a lot about this university from the induction talks," said Iasmina Salop (pictured below), an exchange student from the University of Liverpool who is studying architecture and Chinese.
"And the Fresher's Fair is helping me integrate into this University," she continued.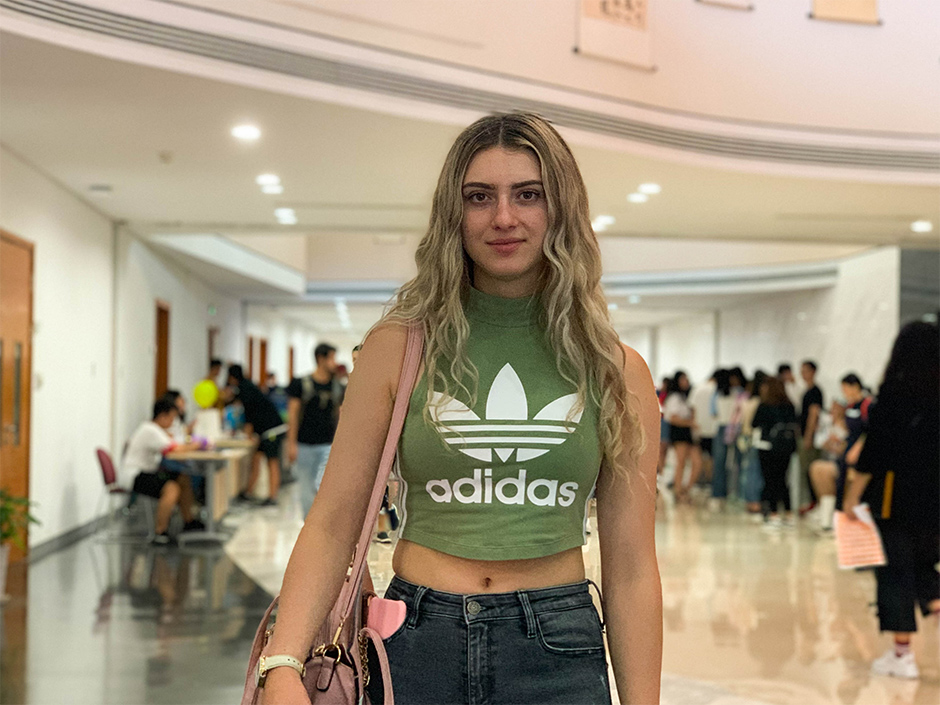 Four student induction talks introduced students to XJTLU's mission, vision and educational philosophy.
Speakers included Professor Youmin Xi, executive president of XJTLU, Professor David Goodman, vice president of XJTLU, Dr Qijian Xie, deputy director of the Centre for Student Affairs and Professor Stuart Perrin, associate principal of XJTLU's Taicang Campus.
The annual Fresher's Fair included representatives from approximately 160 student clubs and organisations. The event is organised by the Student Club Support Centre and co-organised by the Club Program Office.
By Yuanxin Yang, edited by Tamara Kaup
Highlights from Fresher's Fair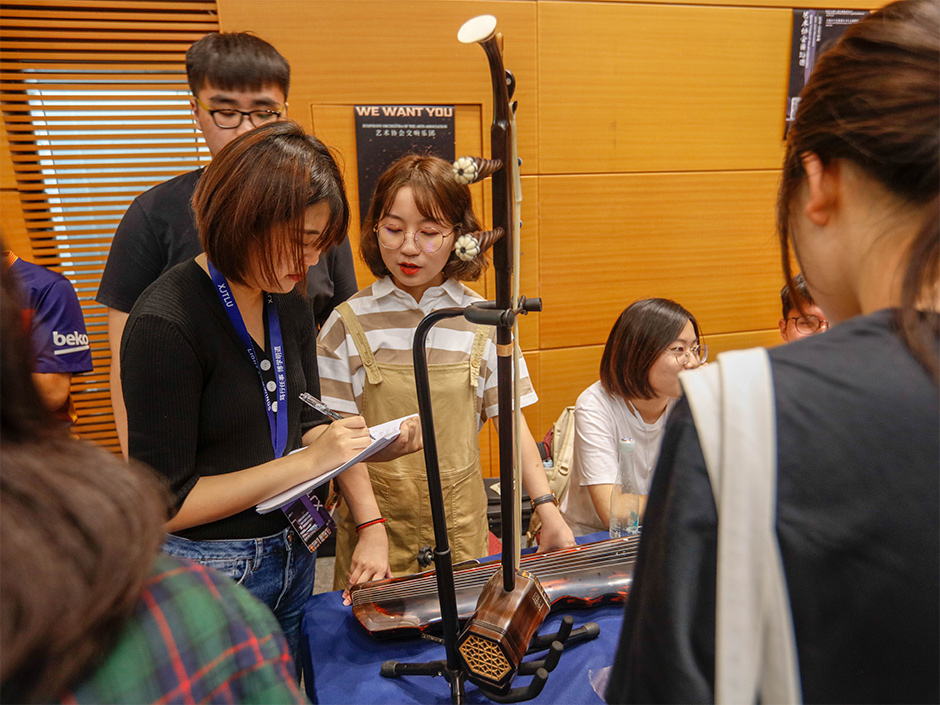 Gao Weikuo (pictured above), a Year Two student in human resources management and head of the Xipu Art Association Folk Orchestra, talks to students about joining the group.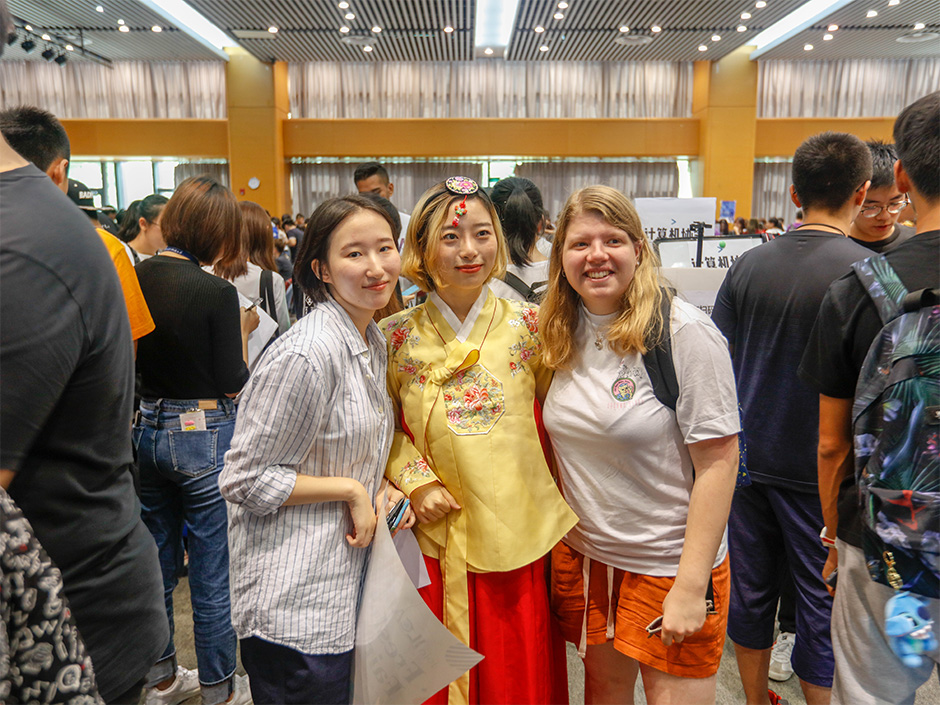 Students from the International Language Culture Association.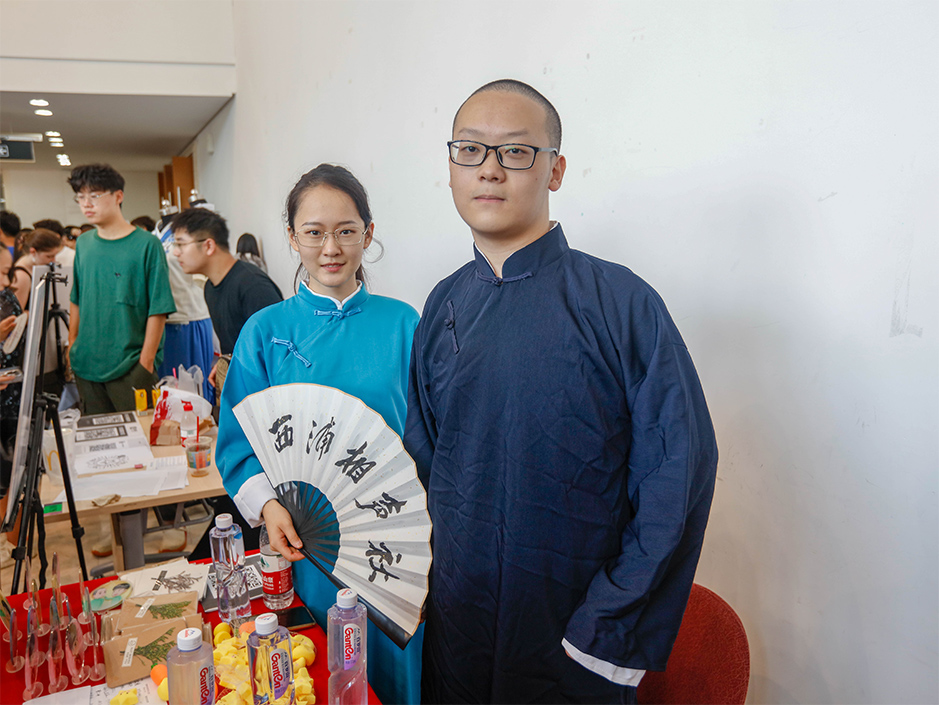 Representatives from the Comic Dialogue Club.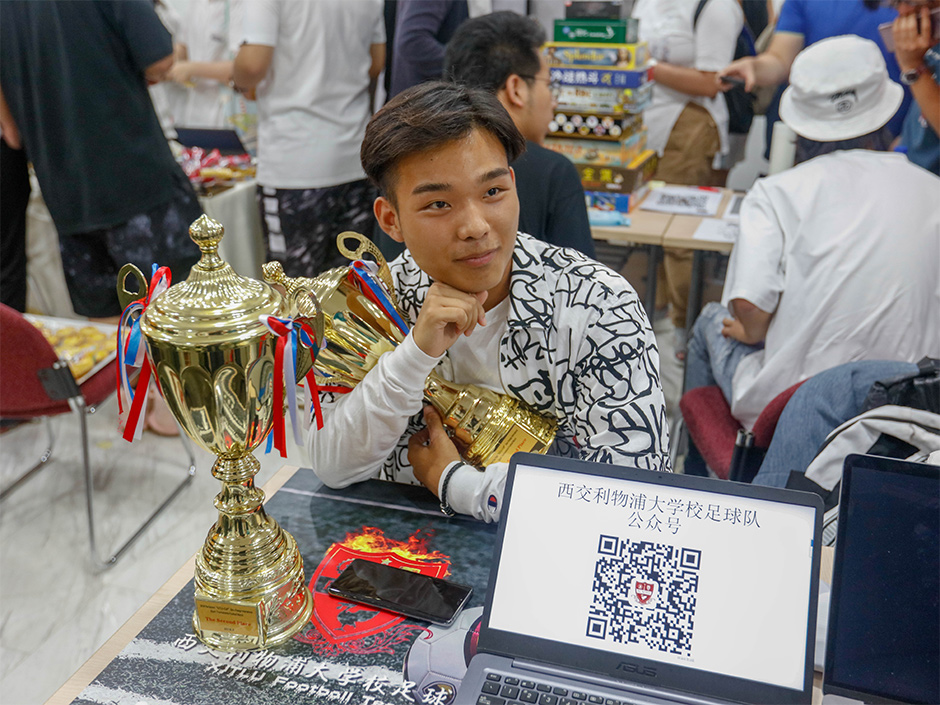 Han Ye (picture above) from the Football Club.
Photography by Sifan Yan