A recently established free trade zone will provide local companies more chances to work with foreign companies and preferential tariff treatment, said speakers at the XIPU Dialogue held at Xi'an Jiaotong-Liverpool University last month.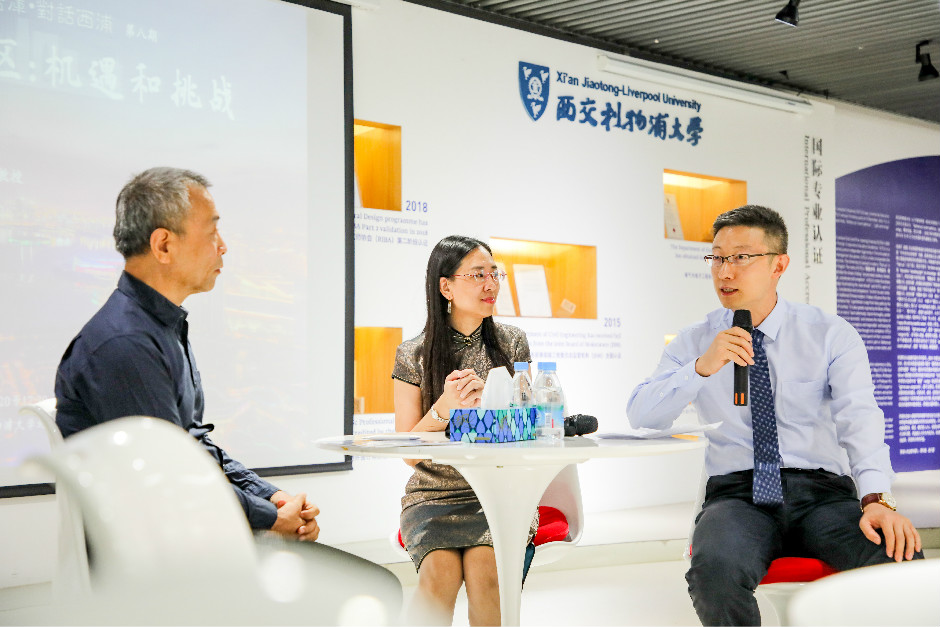 On 26 August, China's State Council ratified the establishment of the China (Jiangsu) Pilot Free Trade Zone in the cities of Suzhou, Nanjing and Lianyungang in Jiangsu Province.
At the XIPU Dialogue, Professor Jun Wang, director of the Free Trade Zone Research Centre at Soochow University, said this FTZ will provide new openings for Suzhou businesses and benefits for citizens.
"The Suzhou FTZ will serve to improve trade diversification and facilitation, and it will also take on the supervision of shipping and trade," said Professor Wang.
"This means that companies based in Suzhou will have more opportunities to cooperate with foreign enterprises.
"At the supermarkets in the FTZ, citizens will conveniently be able to buy imported goods at the same price as in their countries of origin. Unsold goods will be shipped back after a period of time.
"Foreign-funded hospitals will also be open to Suzhou citizens."
According to Professor Zhiyue Bo, founding director of the XIPU Institution, the FTZ will encourage further growth of international trade in the Suzhou Industrial Park district.
"Suzhou started its cooperation with Singapore in 1994 in the Suzhou Industrial Park," said Professor Bo.
"Since then, the city has experienced rapid development, especially in its foreign trade.
"Enterprises that used to pay duties and tariffs for imports and exports will be able to enjoy a preferential tariff treatment in the FTZ. This will greatly encourage foreign trade in SIP."
The XIPU Dialogue sessions are hosted by the XIPU Institution at XJTLU. Founded in 2017, the Institution is jointly funded by XJTLU, the People's Government of Suzhou Municipality and SIP. Its purpose is to boost the transformation and upgrade of Suzhou and SIP, to promote local brands to the world and to enhance the integration of Yangtze River Delta.
By Jinke Feng, translated by Xiangyin Han
Edited by Bo Kou and Tamara Kaup
Photos by Ge Lin